This Attap factory is situated at Kg Tanjung Siam Baru,Bestari Jaya
or Batang Berjuntai in the old days.
The name was replaced as it was deem to be vulgar.
Attap
from
Nipah
leaves was commonly use in the sixties
and at present it is still use in rural area
or as a temporary shade or for decoration.
Drying process.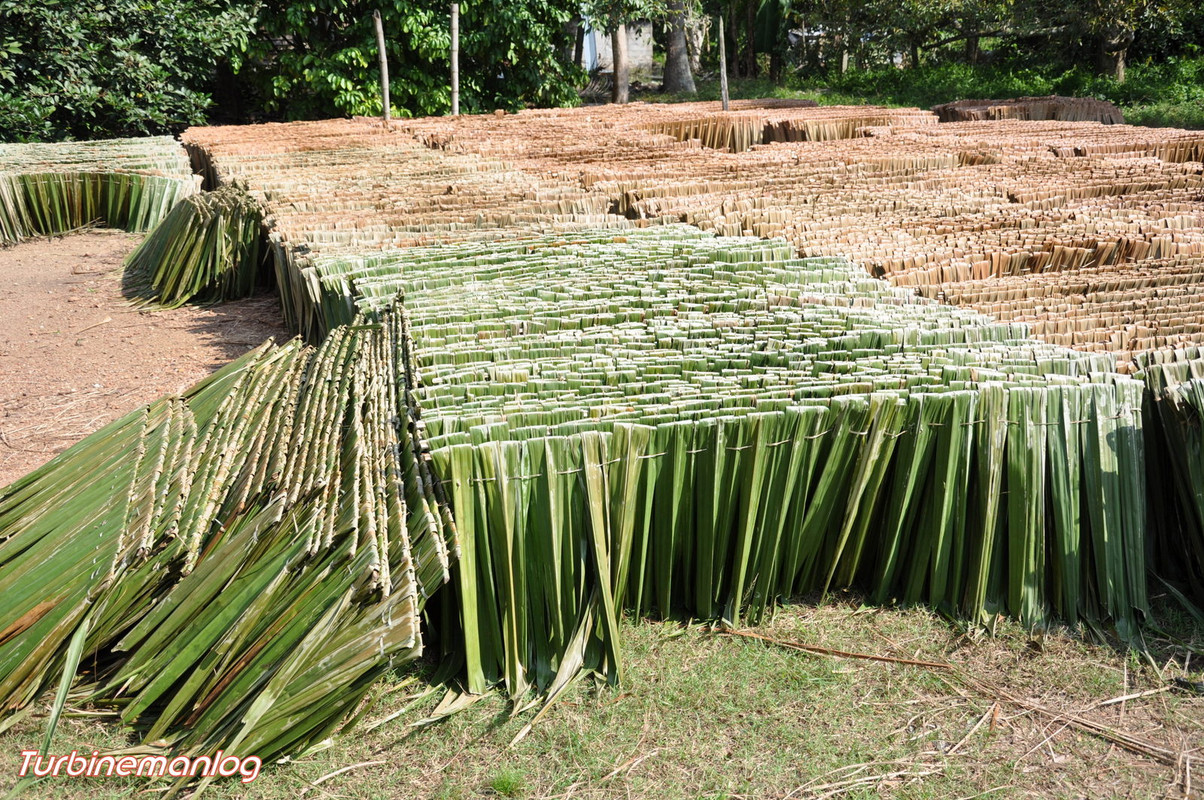 the gate to the factory.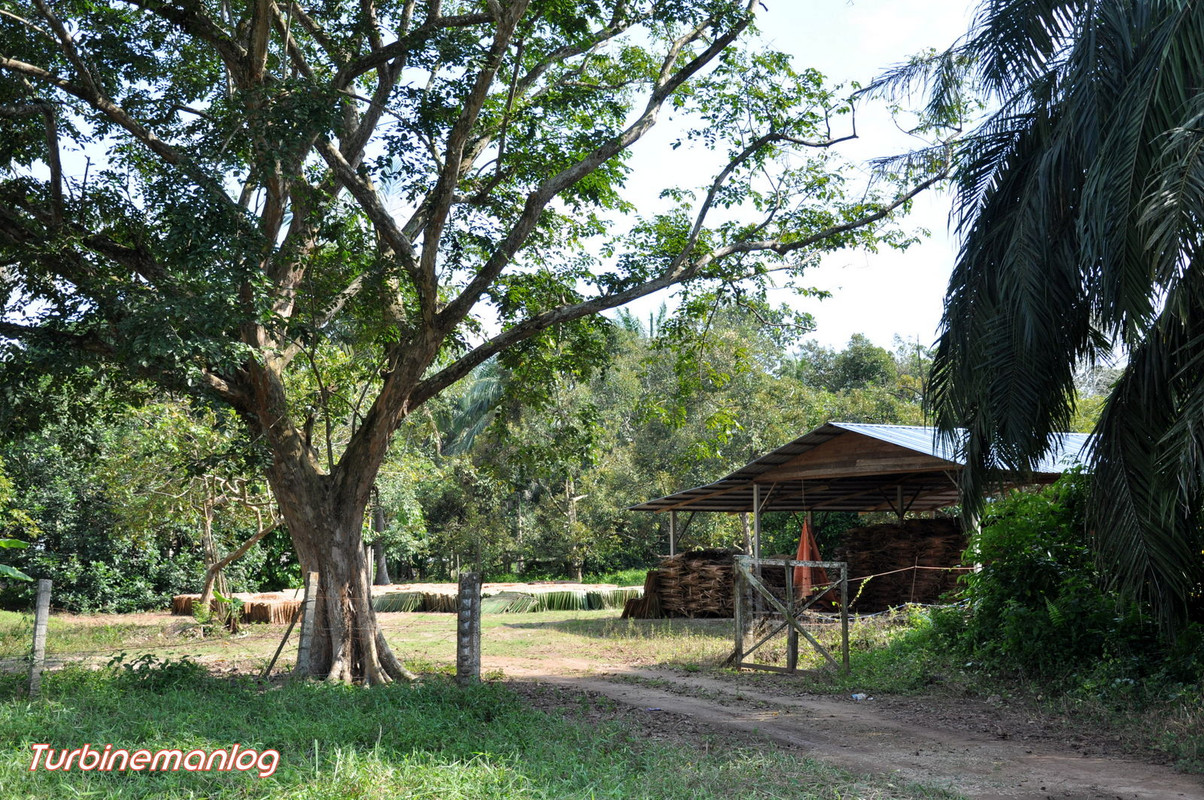 Mr. Tan's crude signboard made from an old car number plate.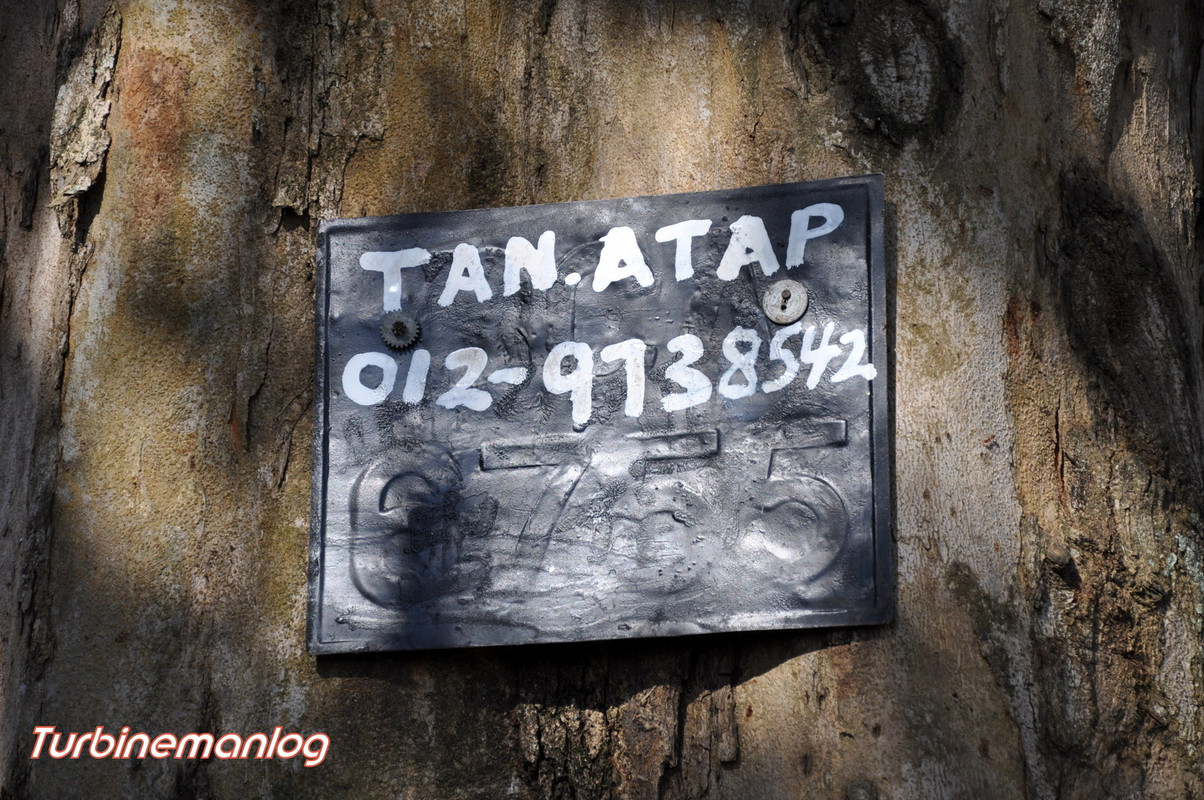 Raw materials area,bamboo sticks and rattan strands for weaving.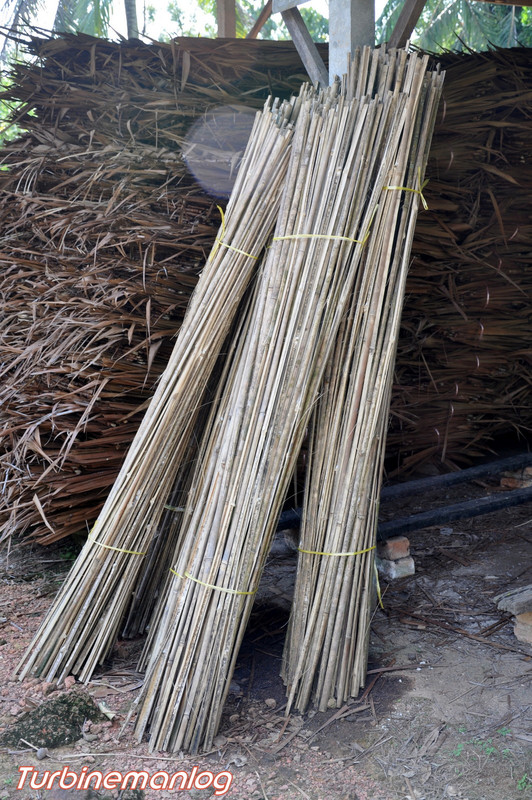 Storage and work area.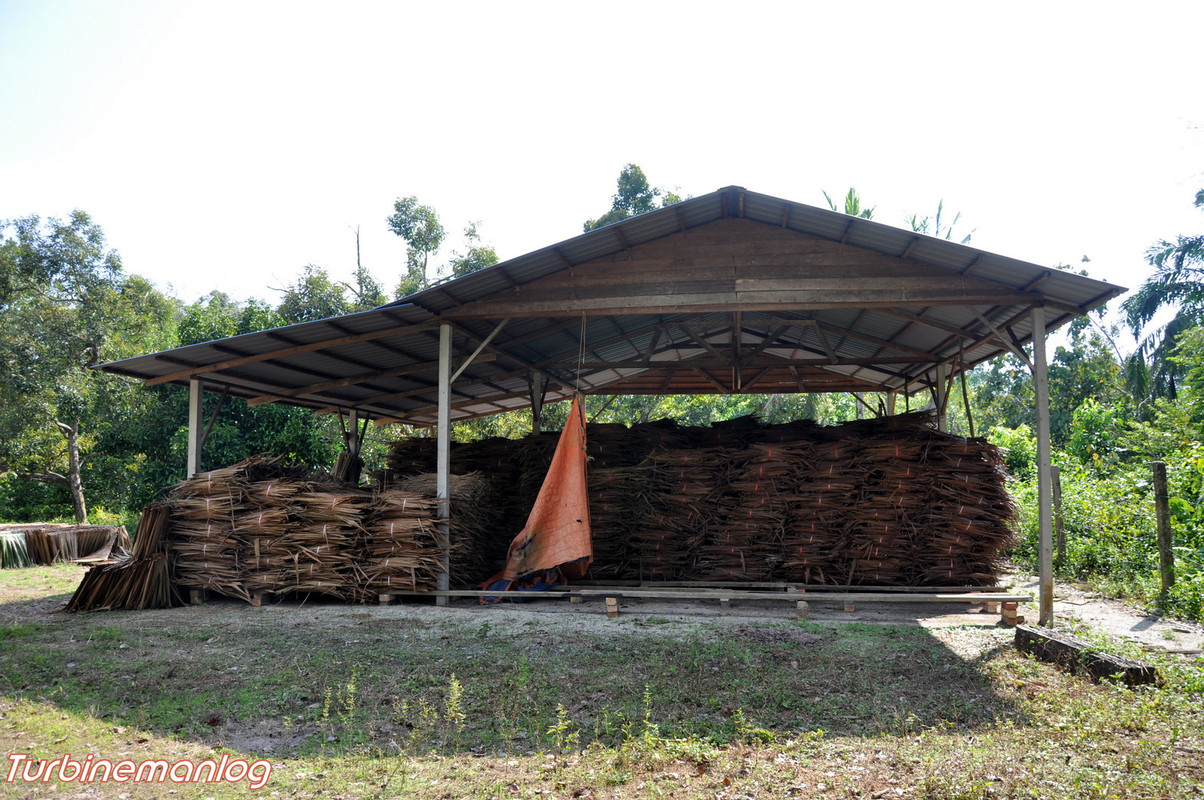 Weaving place is where the nipah leaves are weave together on a bamboo stick with strands of
rattan
.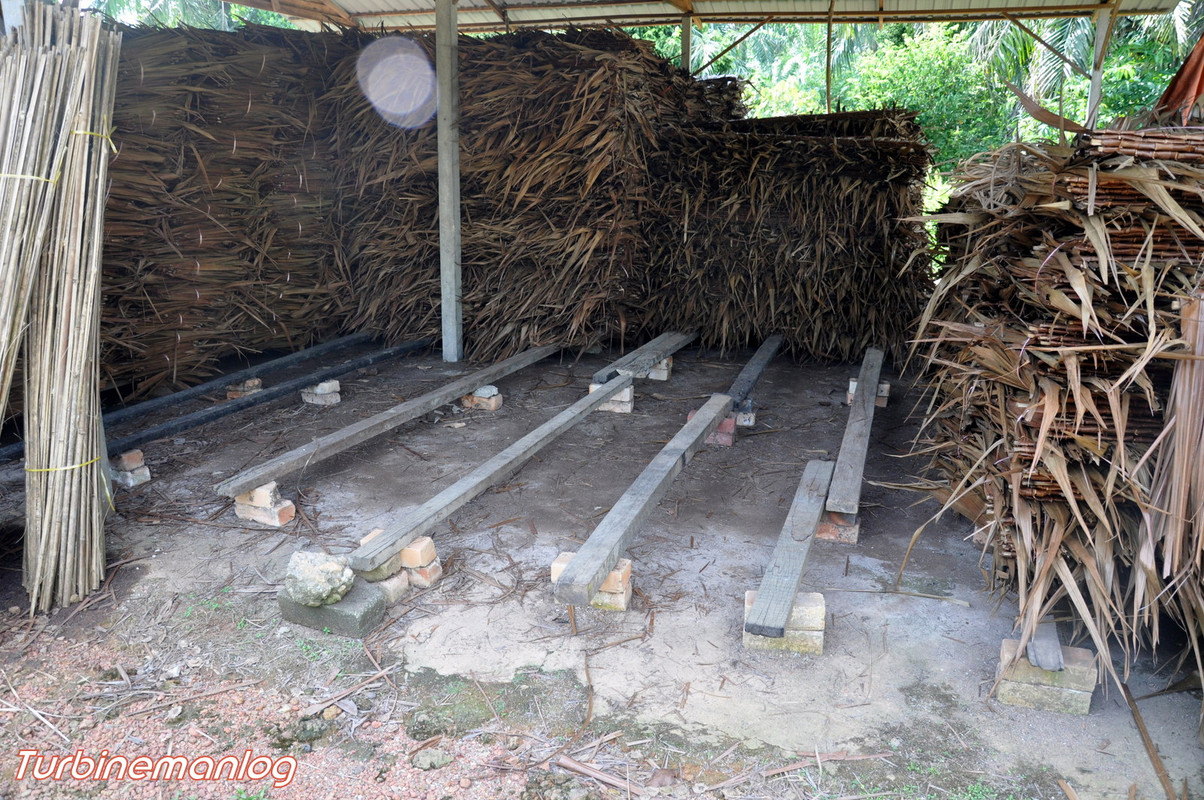 Drying area.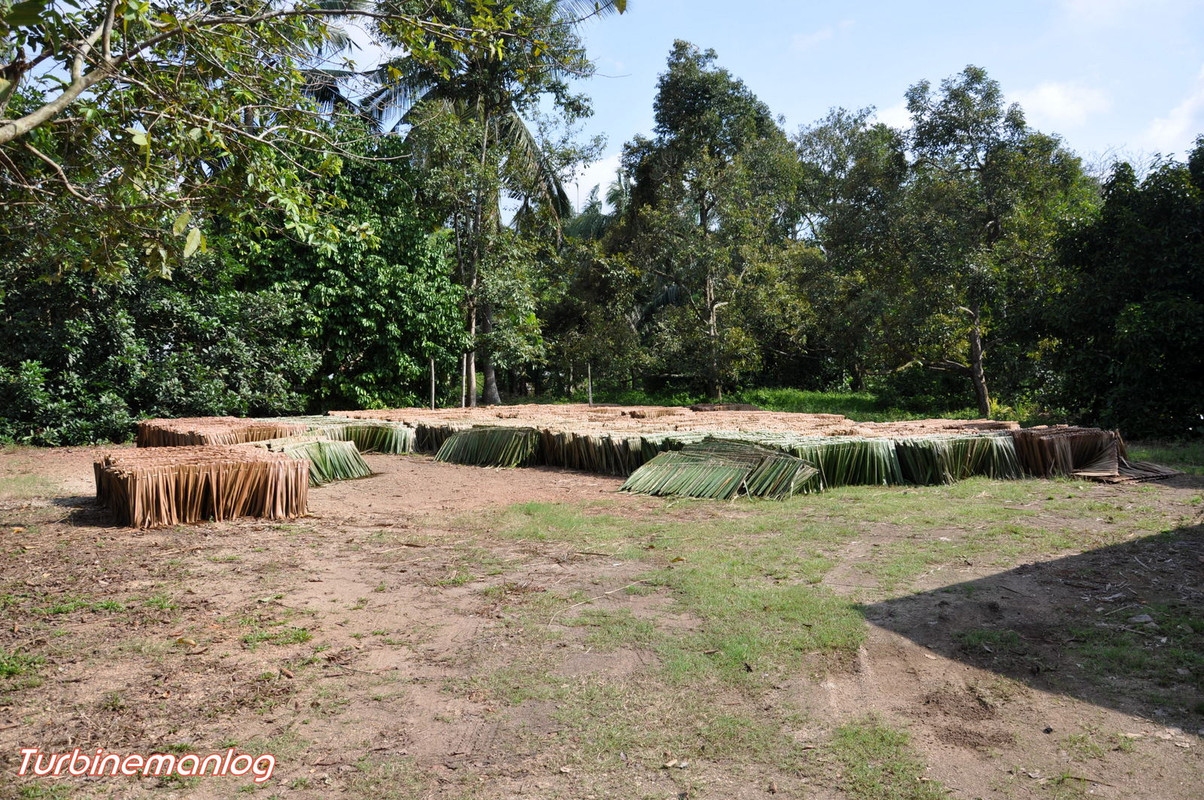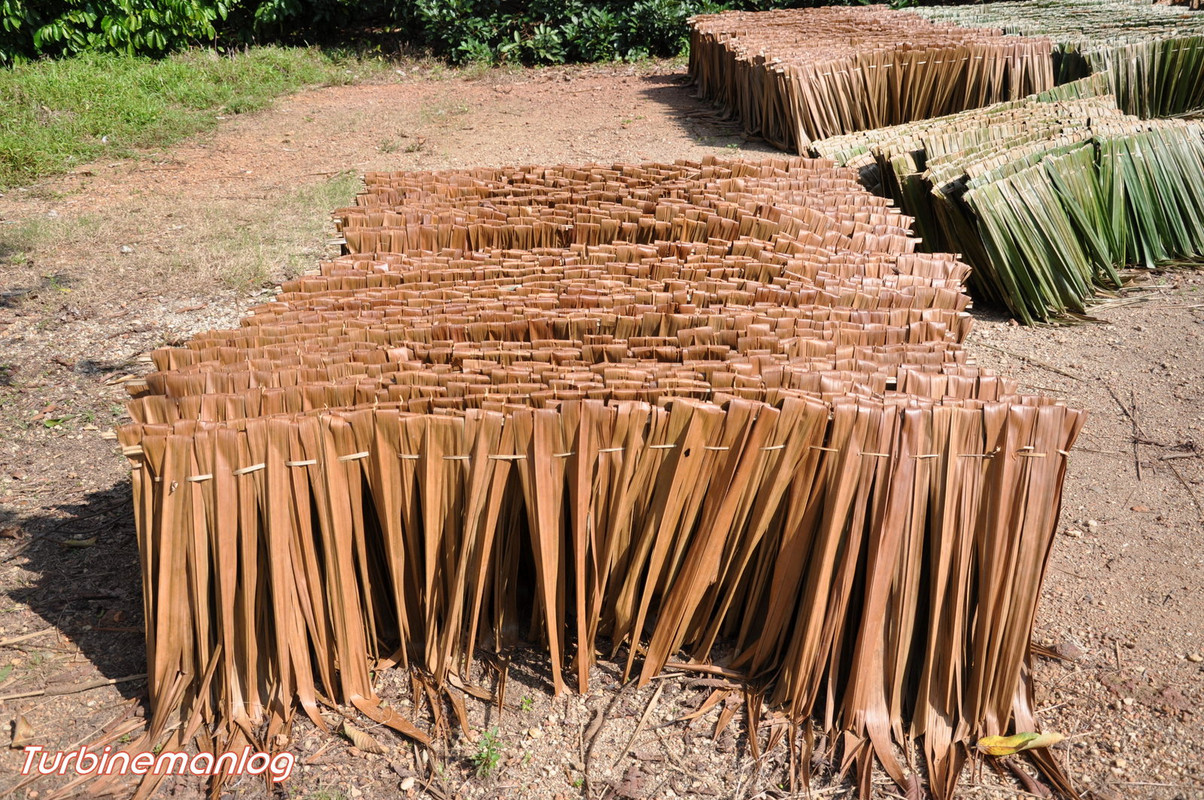 View
Mr.Tan's Attap Factory
in a larger map