All aboard before sailing back to Labuan on a packed ferry,
Warisan Perdana,on a day when strong wind and heavy rain wreck havoc
in west coast of Sabah, blamed on the
Typhoon Mawar
halting speedboat services and diverting flights.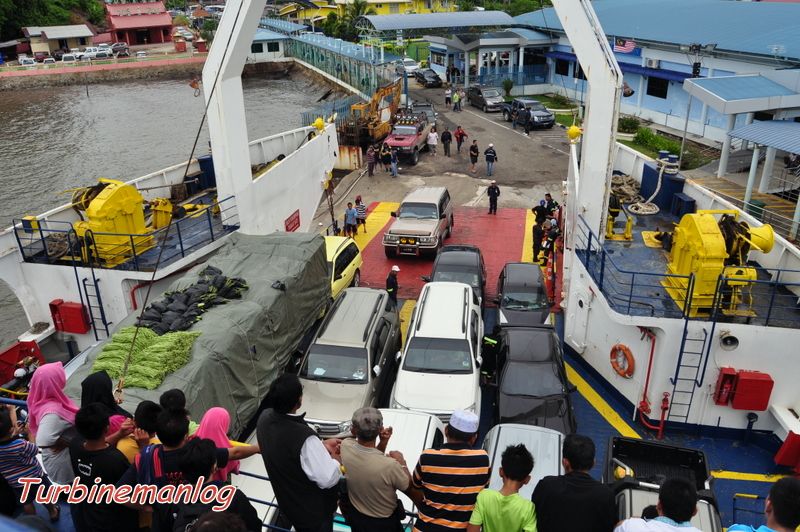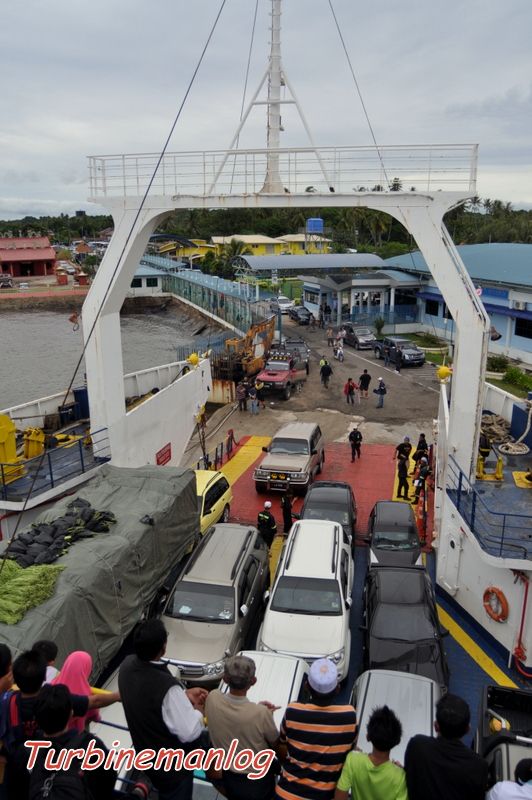 Ramps up after the last one in.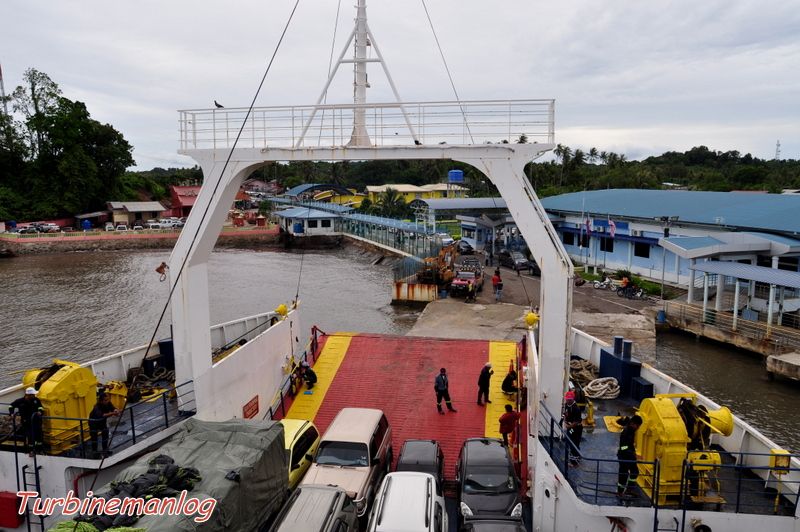 The ferry is capable of carrying up to 60 vehicle and 1000 passenger on a seated air conditioned seats
and an open air deck on the roof.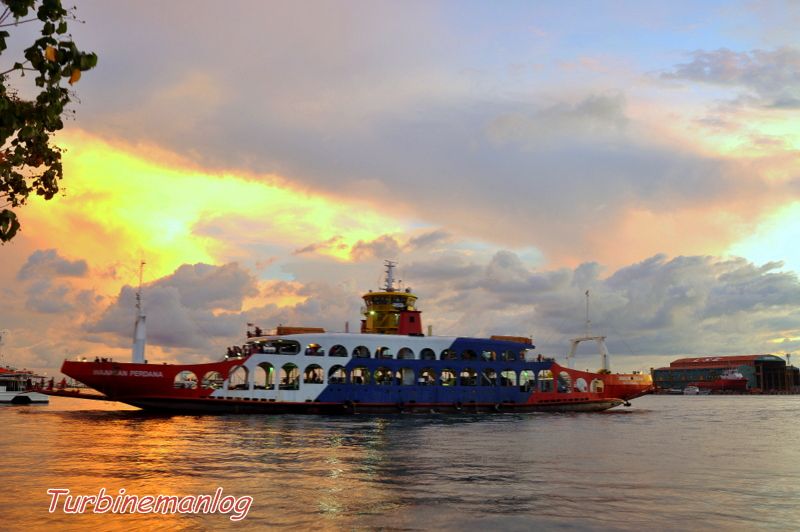 Roro Ferry