The
Memorial Clock Tower
first unveiled in 1909,
build to commemorate
James W W Birch
the first British Resident of Perak who was
assassinated
by a local malay chief,
Dato Maharajalela
and
his men at Pasir Salak on 2nd November 1875.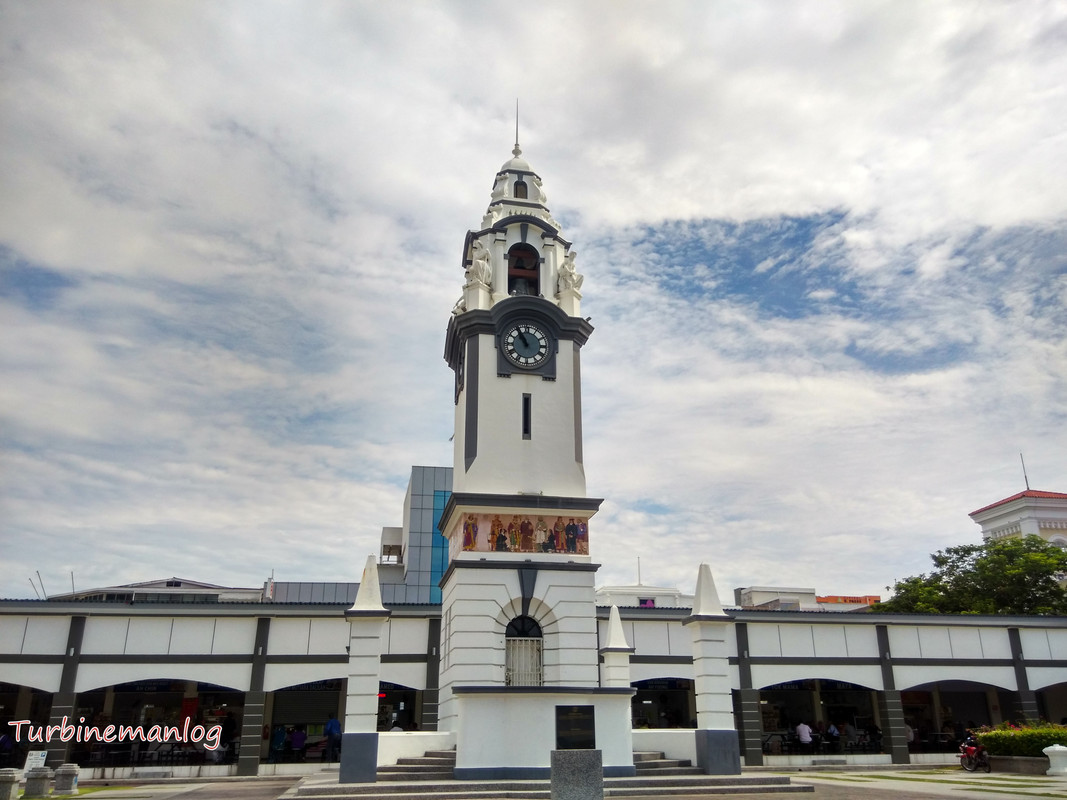 The memorial is erected in the Renaissance style of architecture
and is the most imposing building around.
A painted faience frieze,representing "The Progress of Civilisation"
from prehistoric times to present day was designed by Messr Doulton and Co of London
who were also responsible for the four life size terra-cotta figures,
representing Justice,Loyalty,Patience and Fortitude.
These are placed at the four corners of the tower above the clock dials.
A niche holds a bronze potrait bust of the late J.W.W.Birch.(missing)
The work was cast from a model prepared by Mr Hamo Thornycroft R.A.
The clock and bells were supplied by Messrs. Gillet and Johnson of Croydon,
the bells,five in number,striking the Westminster Chimes.
Straits Times 9th Dec 1909-eresources.nlb.gov.sg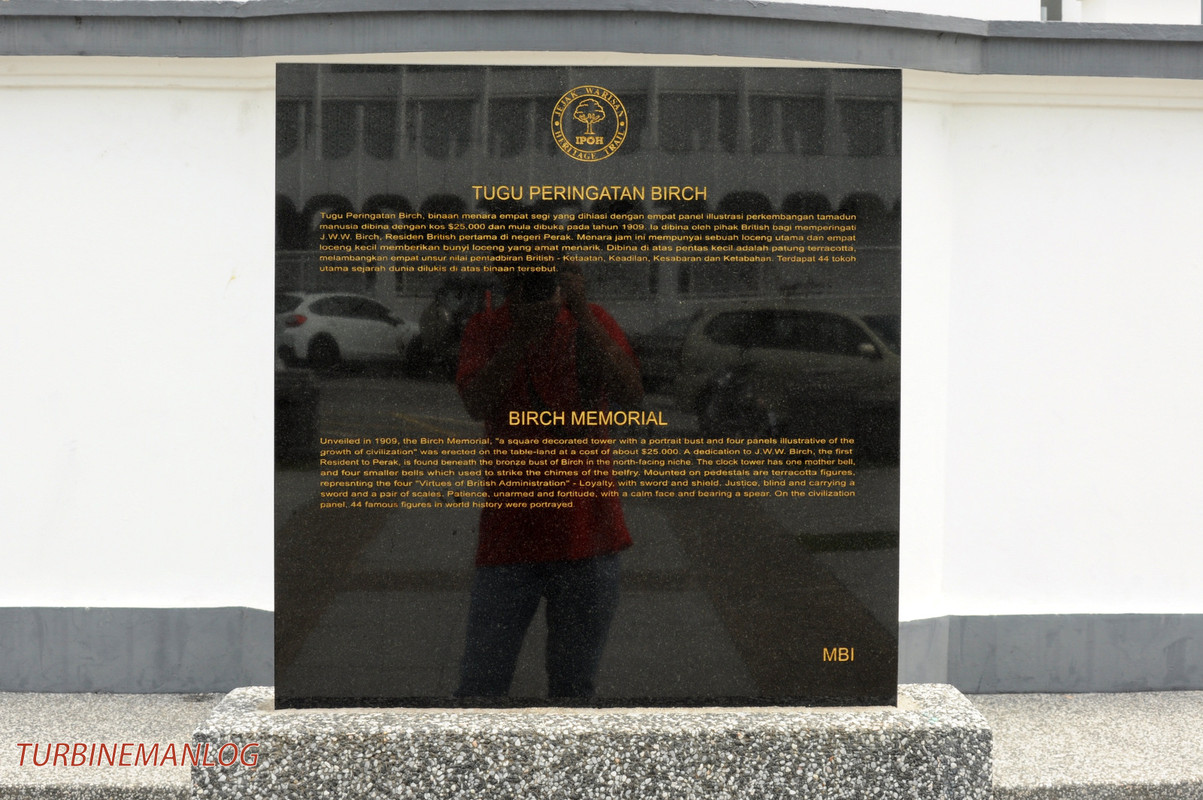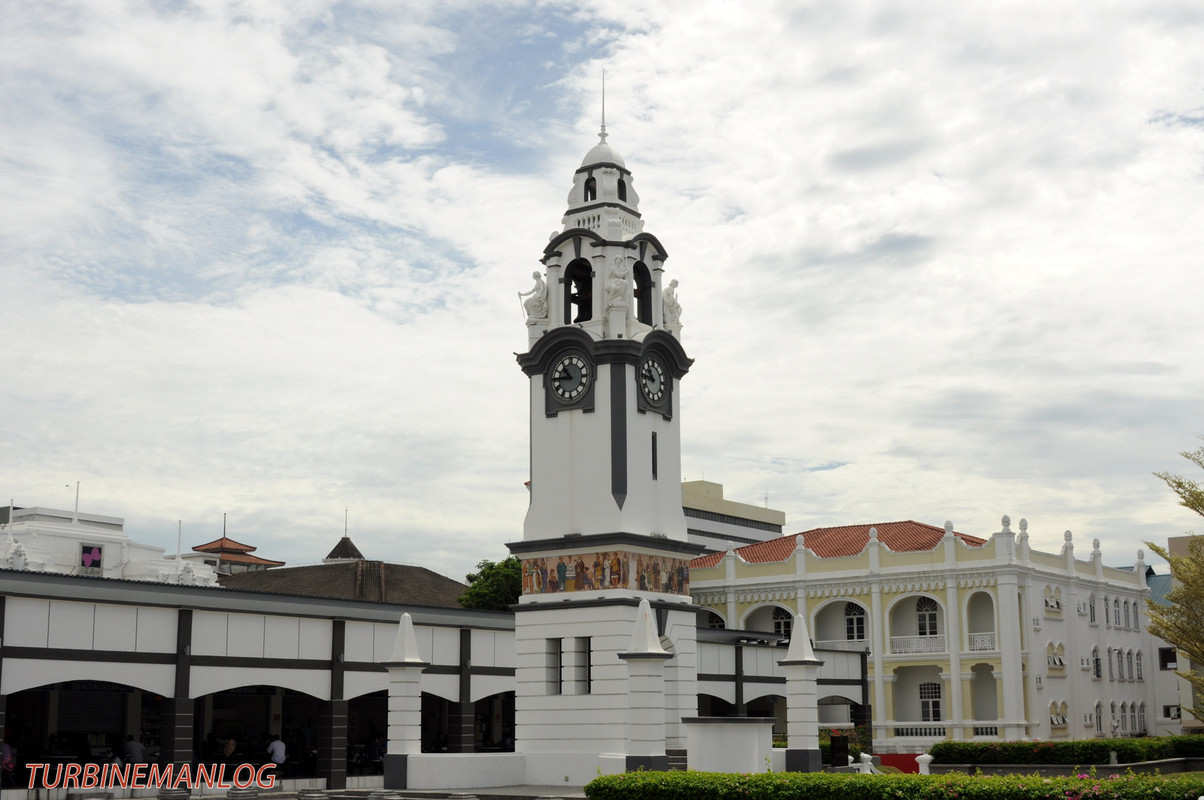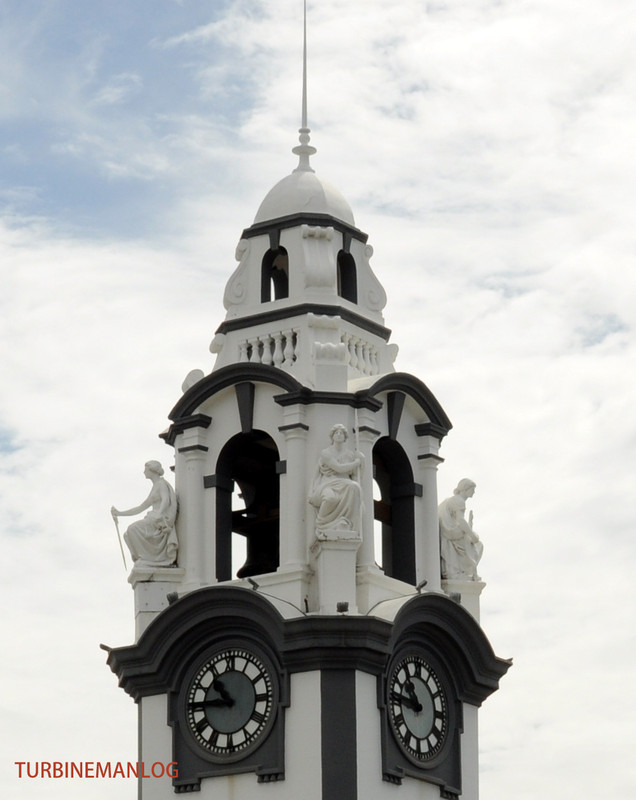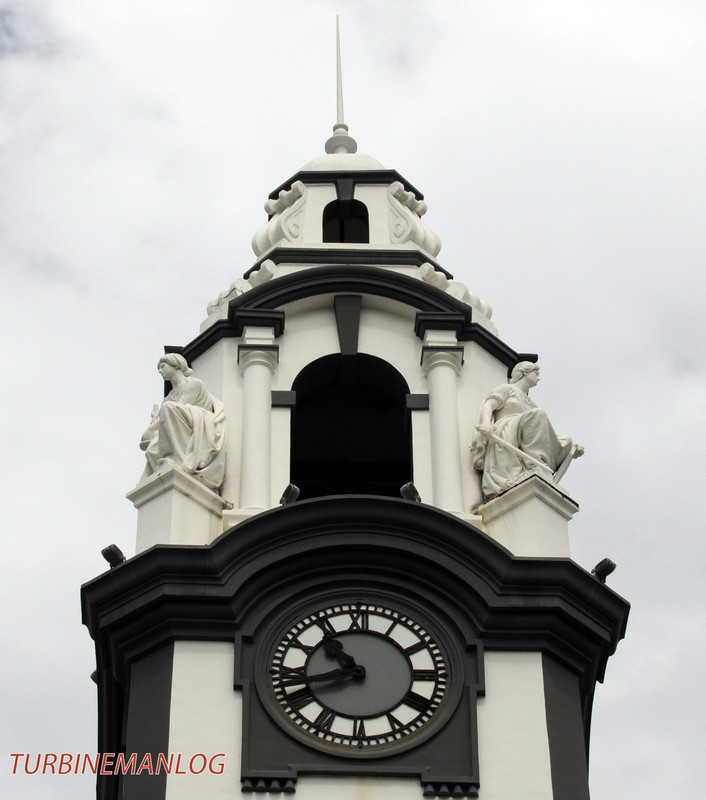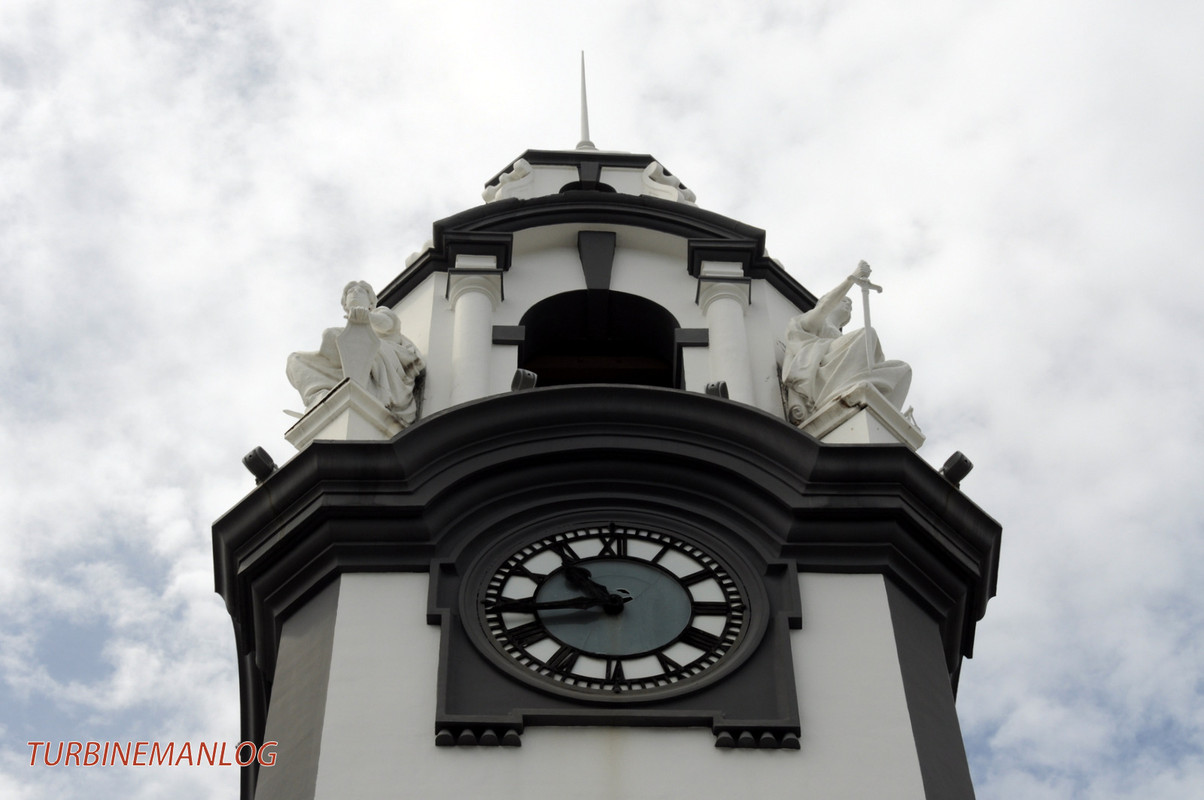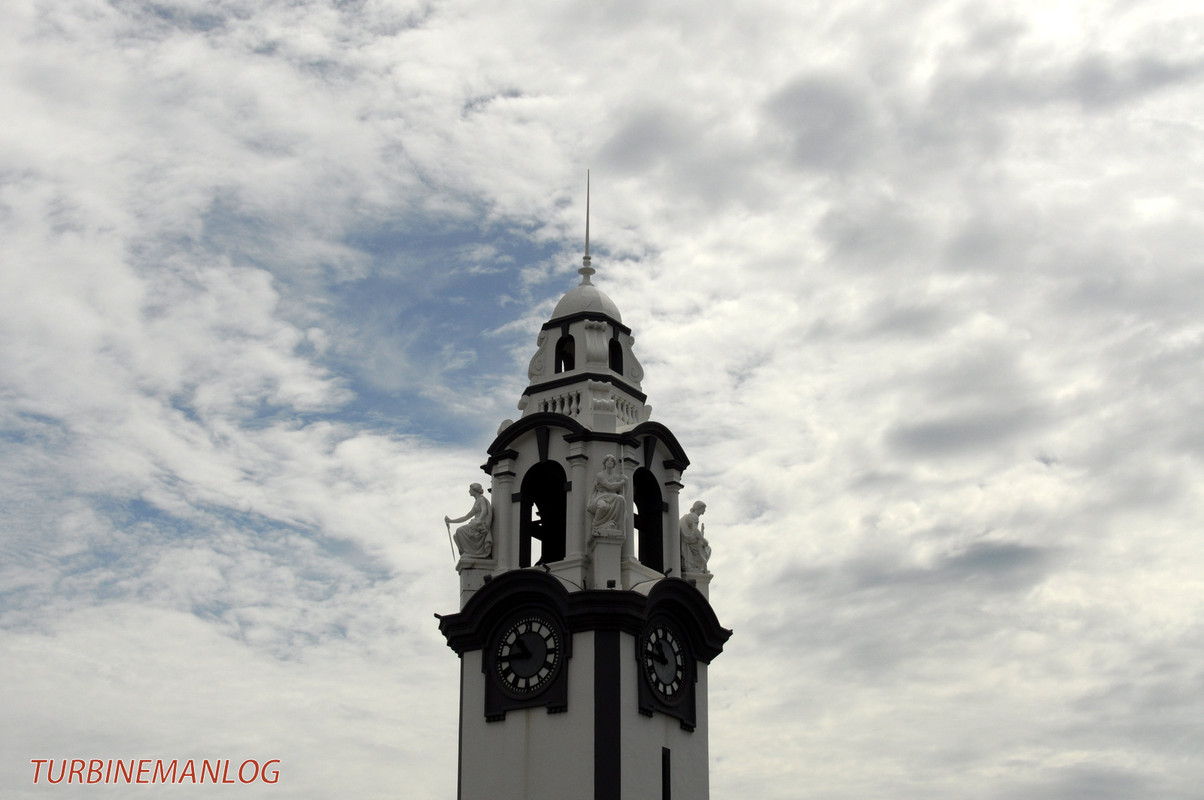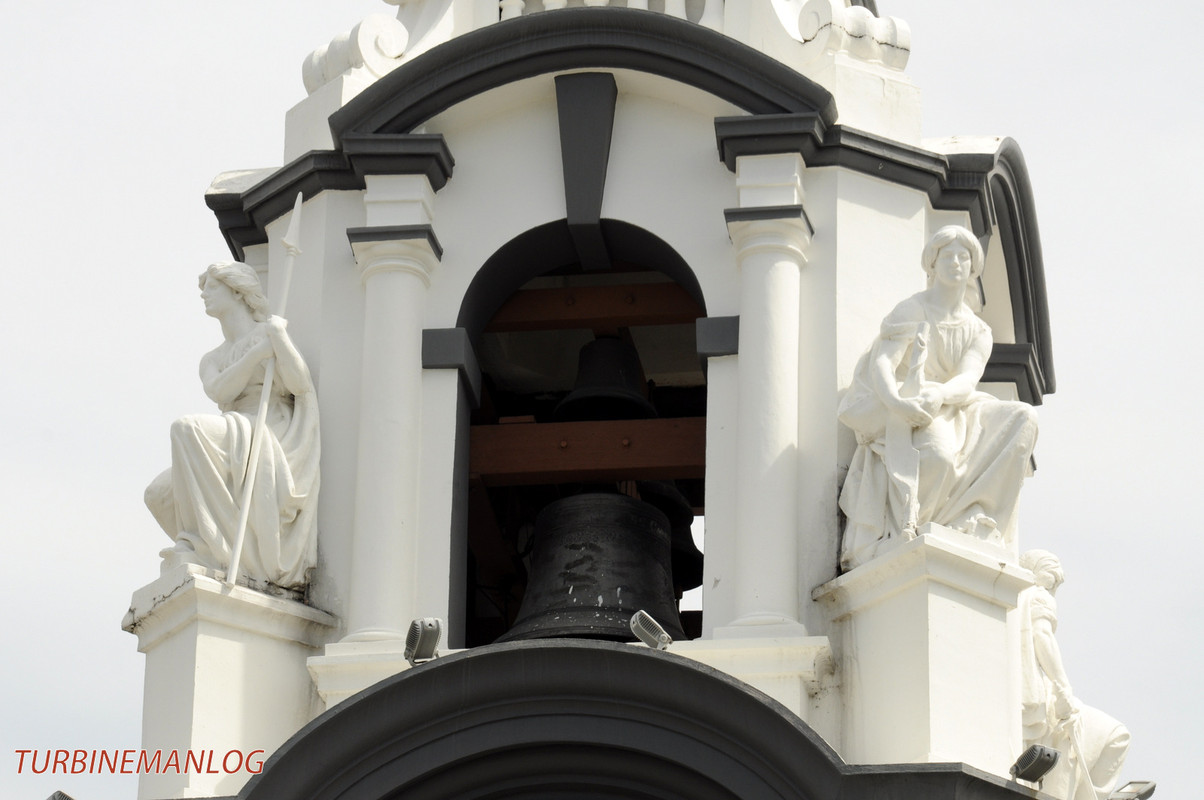 It has a mother bell and four smaller bells (above)
and four panels illustrative of The Progress of civilization.
Panel A and B,Prehistoric Times to the times of Christ

Panel A(Left to Right)
(Stone age)a Hunter,a Fisherman,a Woman Spinning,
(Iron Age)Man and Woman,
(Early eastern people)a Nubian with gold and ivory,a Chaldean astrologer,a Pottery woman,an Egyptian,an Assyrian and a Persian.

Panel B,(Left to Right)
(Eastern Meditteranean)
Judaism
-
Moses
,
King David
,a
Phoenician
,woman representing the
Aegean Civilizations
(Far East)
Confucius
,
Gautama Buddha
,
Lao Tzu
,
(Greece and Roman) a woman representing Greek art,
Alexander the Great
,
a Greek?/Roman? philosopher,Augustus.
Panel C and D,From
Christ
Time to Present Day

Panel C,(Left to Right)
(
Byzantine Empire
)-
Constantine
,
(Islam)-
Mohammad Pbuh
,
(Age of Chivary)-
Crusader
,
(Age of Faith)-
St Clare of Assisi
,
(Gothic Art)-Bishop with a model Cathedral,
(
The Renaissance
)
Science-
Galileo Galilei
,
Art-
Micheal Angelo
,
Literature-
Vittoria Colonna
,
Enterprise-
Christopher Columbus
,
(The Reformation)-
Martin Luther
,
(
The Elizabethan Age
)-
William Shakespeare
.
Panel D(Modern Science, Art and Social Services)(Left to Right)
Physics-
Isaac Newton
Medicine-
William Harvey
Use of Steam-
James Watt
Easter art-an Embroiderer
Music-
Beethoven
Engineering-
George Stephenson
Photography-
Louis Daguerre
Social Service-
Florence Nightingale
Natural Science-
Charles Darwin
Electricity-
Thomas Edison
Human Surgery-
Joseph Lister
The four life size terra-cotta figures representing
"Virtues of British Administration"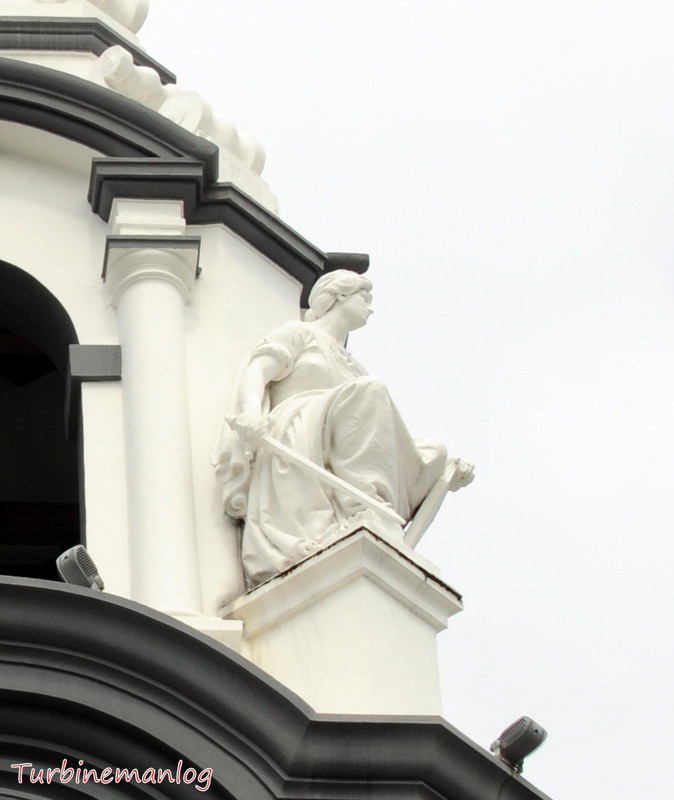 LOYALTY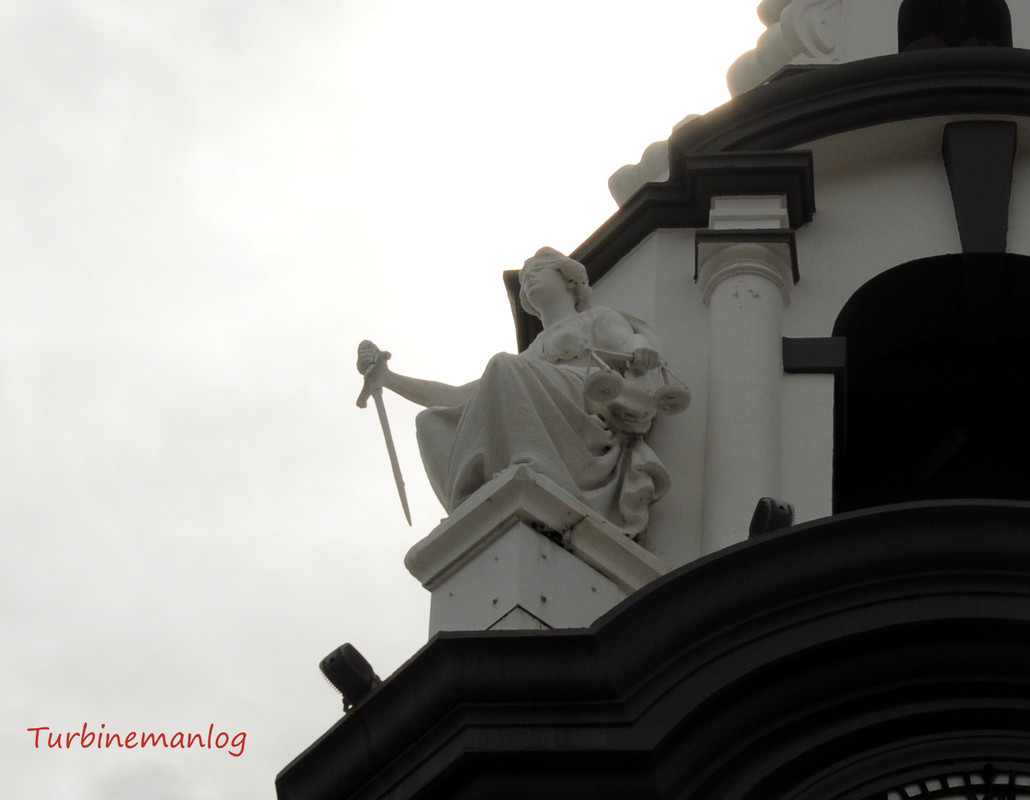 JUSTICE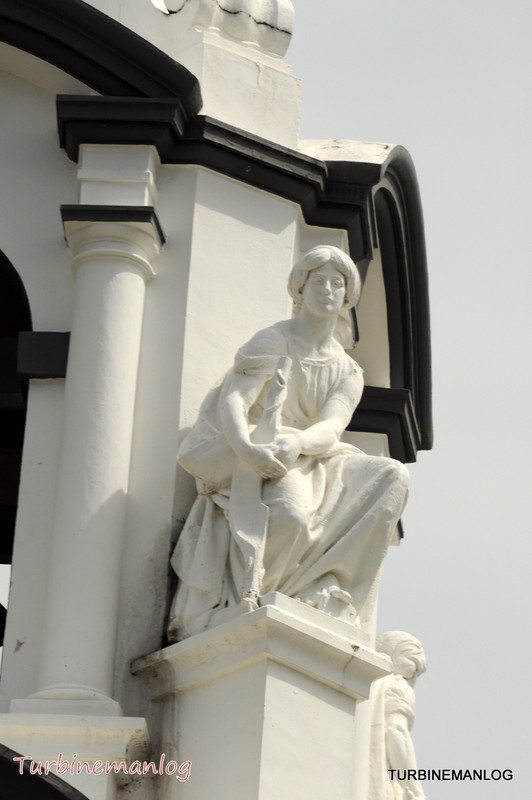 PATIENCE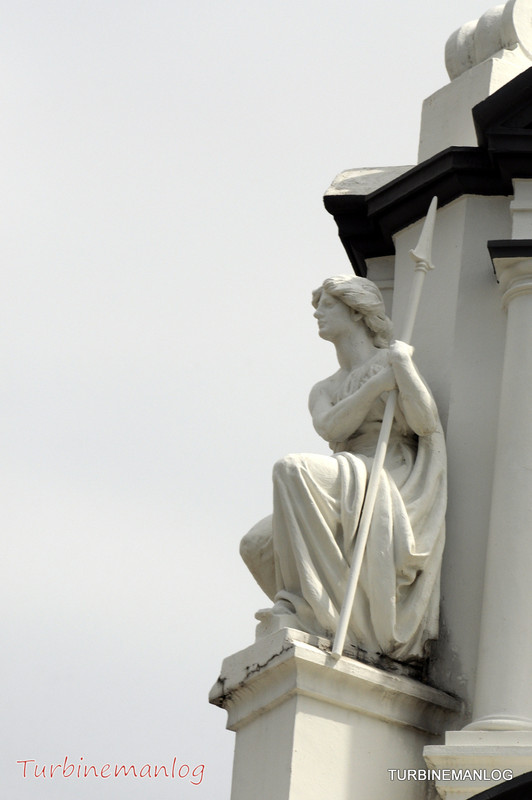 FORTITUDE
The gem of the Memorial,the now missing Birch bust,
a
FB photo
of Malaysia's famous Prop Master Charlie Choong
when young.