Laos
has the dubious distinction of being the world's most heavily bombed nation. During the period of the American Vietnam War, over half a million bombing missions dropped more than 5 million tons of ordnance on Laos, most of it anti-personnel cluster bombs. Each cluster bomb shell contained hundreds of individual bomblets, "bombies", about the size of a tennis ball. An estimated 30% of these munitions did not detonate. Ten of the 18 Laotian provinces have been described as "severely contaminated" with artillery and mortar shells, mines, rockets, grenades, and other devices from various countries of origin. These munitions pose a continuing obstacle to agriculture and a special threat to children, who are attracted by the toylike devices. Some 288 million cluster munitions and about 75 million unexploded bombs were left across Laos after the war ended. From 1996-2009, more than 1 million items of UXO were destroyed, freeing up 23,000 hectares of land. (source from
Wikipedia
)
Mines Advisory Group is doing most of the cleanup work
http://youtu.be/6HPH7grVHR0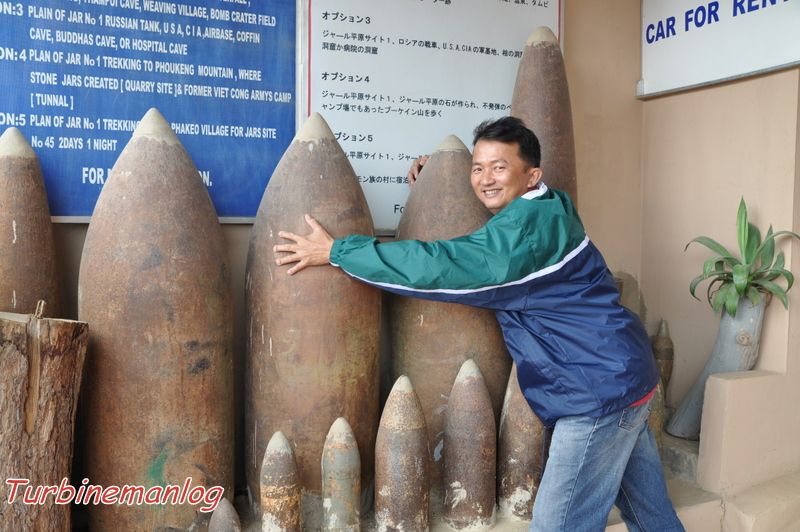 Assortment of weapons and bomb shells as decoration at Dok Khoun Guest House,
all these are part of the daily life here at
Phonsavan
,Xieng Khouang Province
Craters Bar and Restaurant,dining with bomb shells.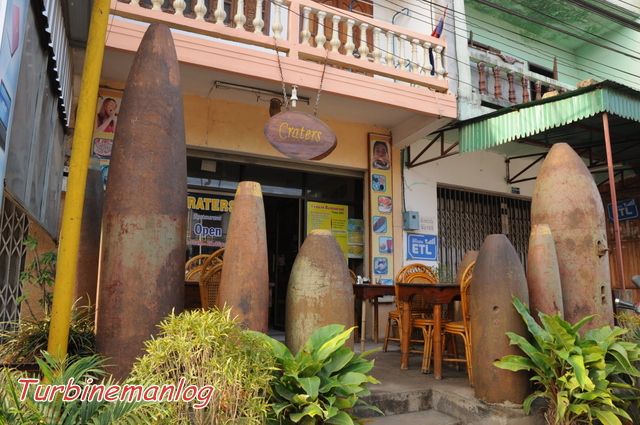 Collections at a bus ticket counter.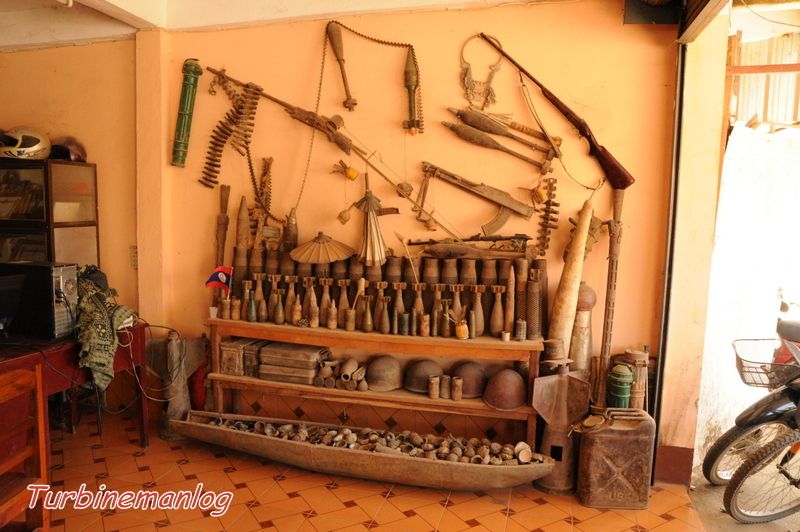 Tea by the bombs.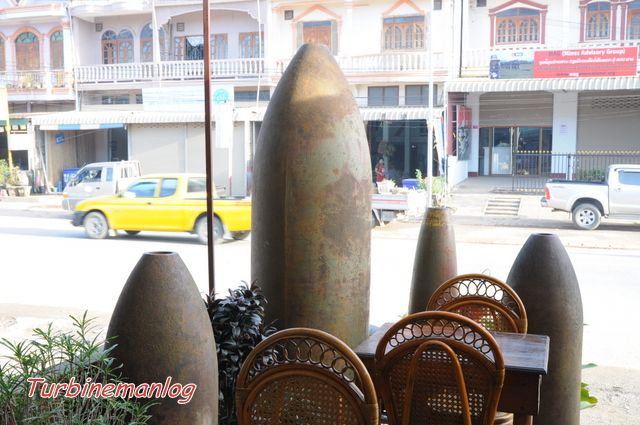 Even the Tourist Information office is not spared.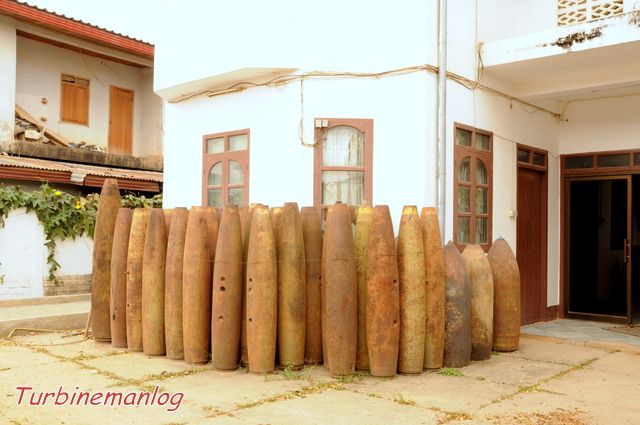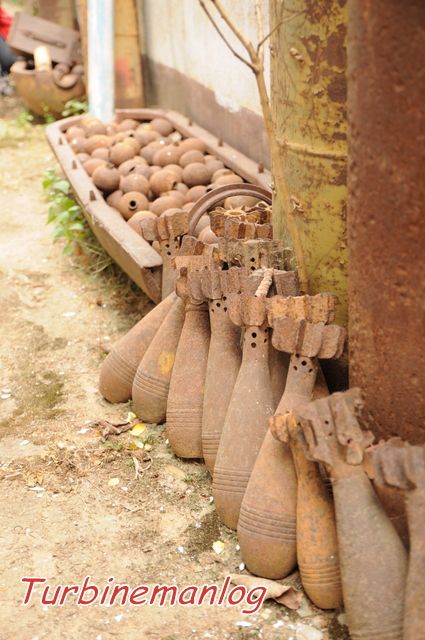 Bombies,Cluster bomb.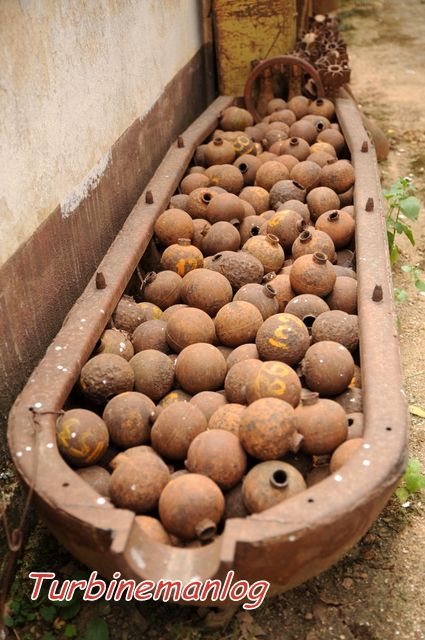 Aluminium US plane fuel oil tank which were made into spoons.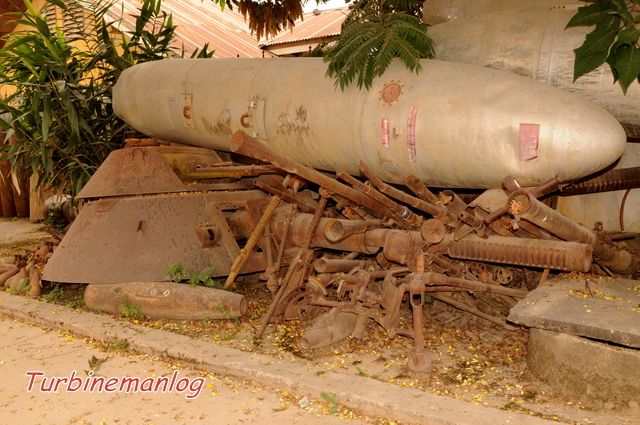 Tank turret.
Machine gun.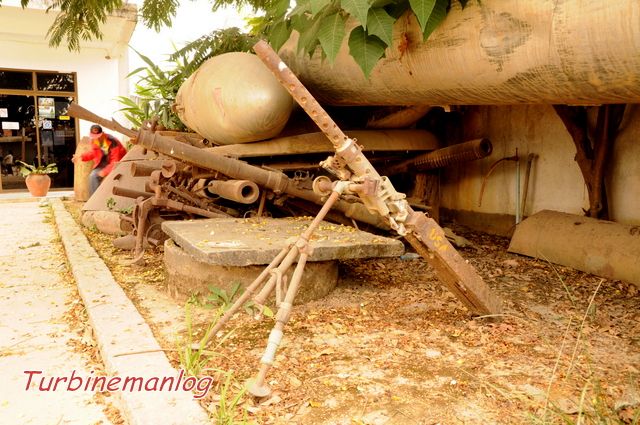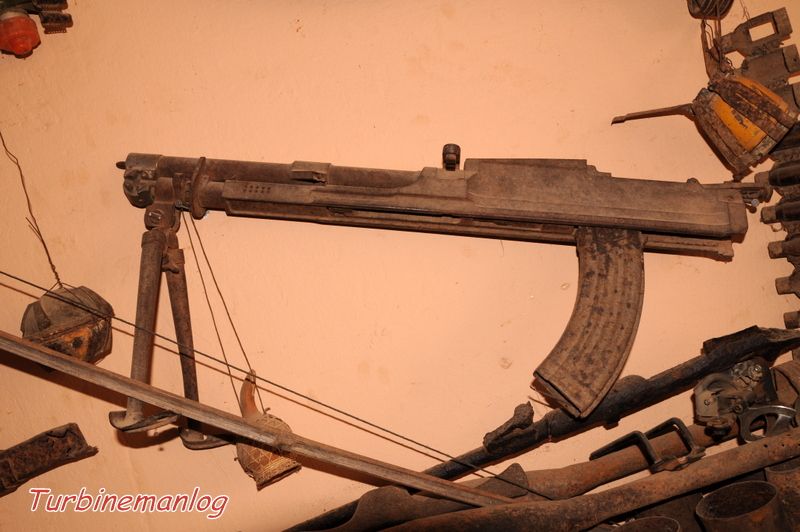 Deadly decoration.
Cluster bomb casing as a tv rack.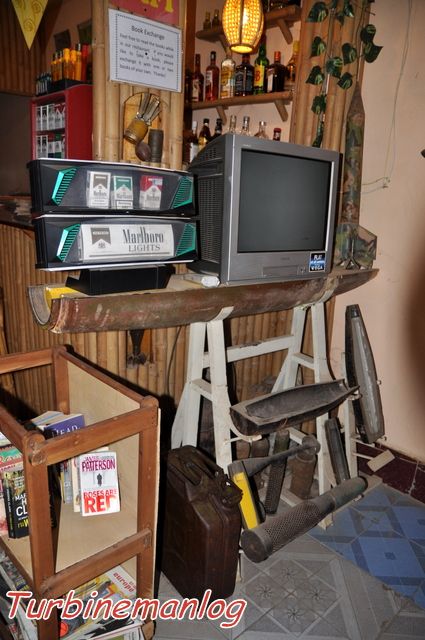 Pigeon house pillars.
Planting onion.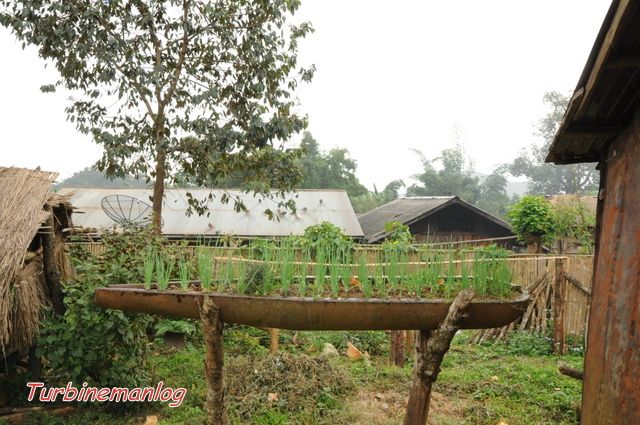 Bomb crater about 30m diameter at Ban Khai crater village.
Vietnamese army trench at Plain of Jars Site 1.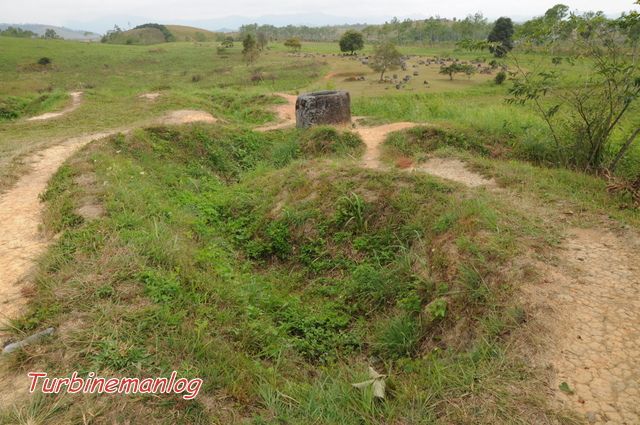 Crater at Site 1.
War damage on Jar.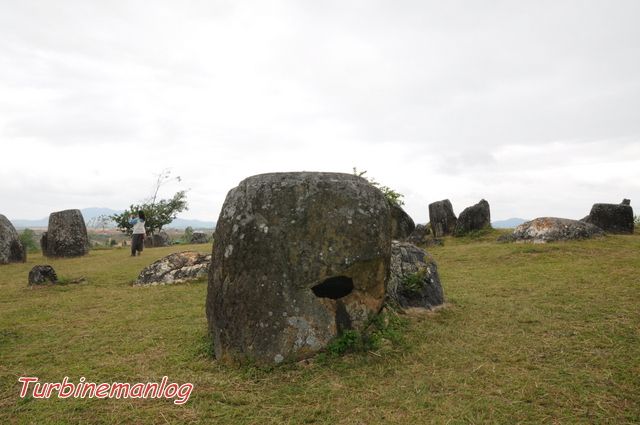 MAG
notice board at Site 1.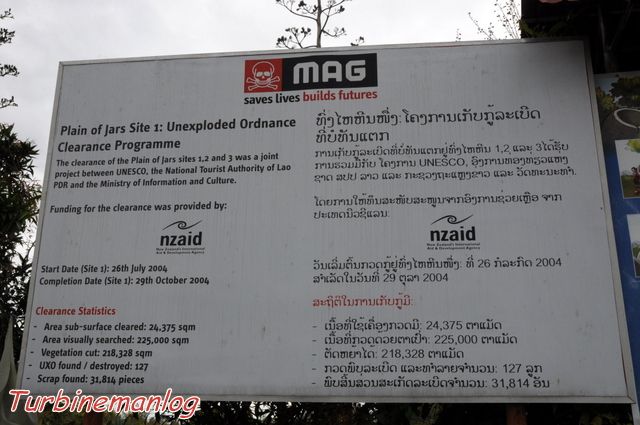 MAG safe trail markers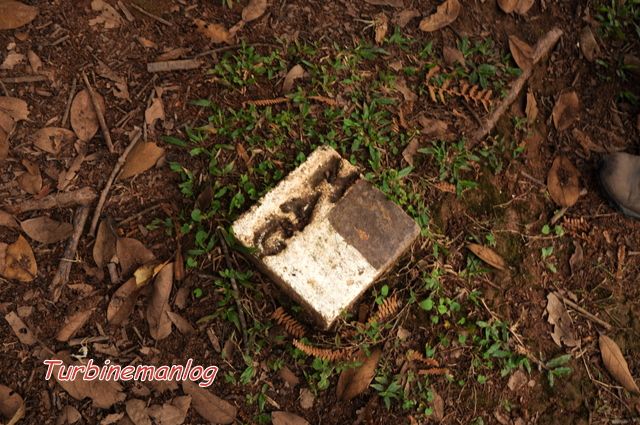 Path up to site 2.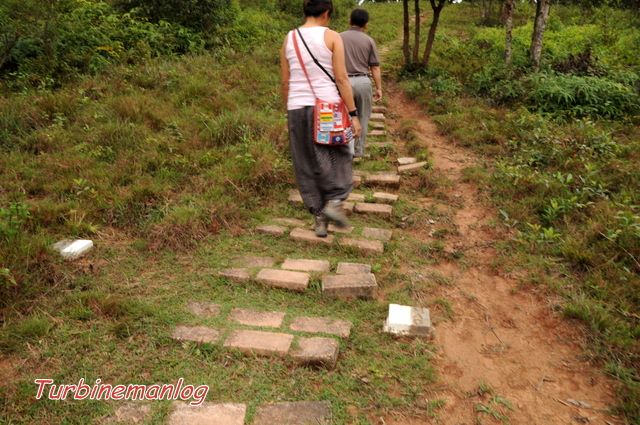 Fighter bombers(red dots) and B52(in grey) strike map.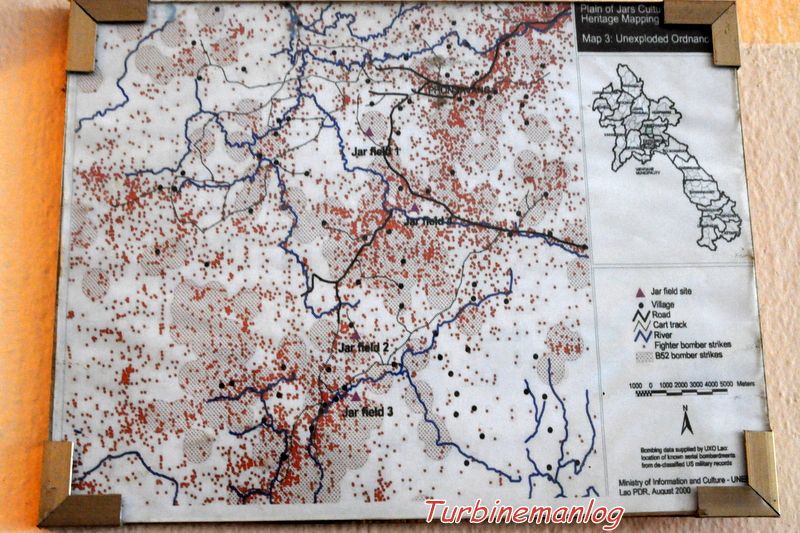 Us bombing data.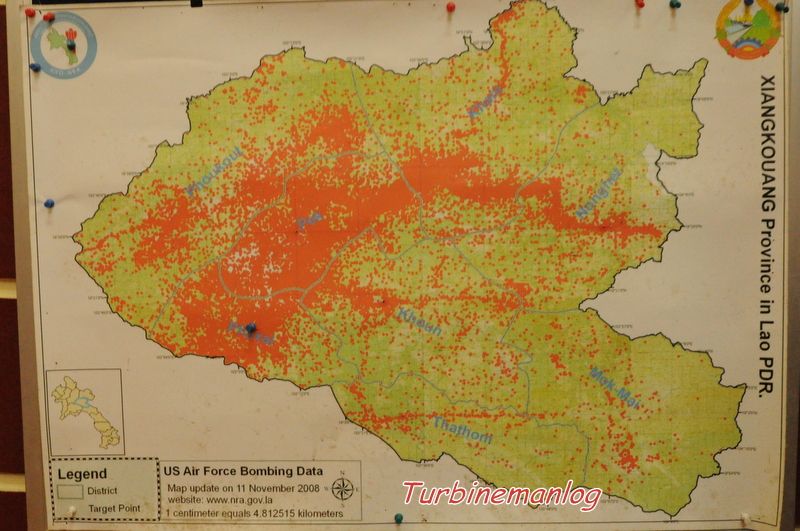 View
Ban Khai crater village
in a larger map