This beautiful train locomotive,Telok Chempedak 22125,
made by the English Electric Co in 1971
of
KTMB Class 22
was named after a famous beach in Kuantan.
It's now on permanent display at
The First Galleria
,Taiping.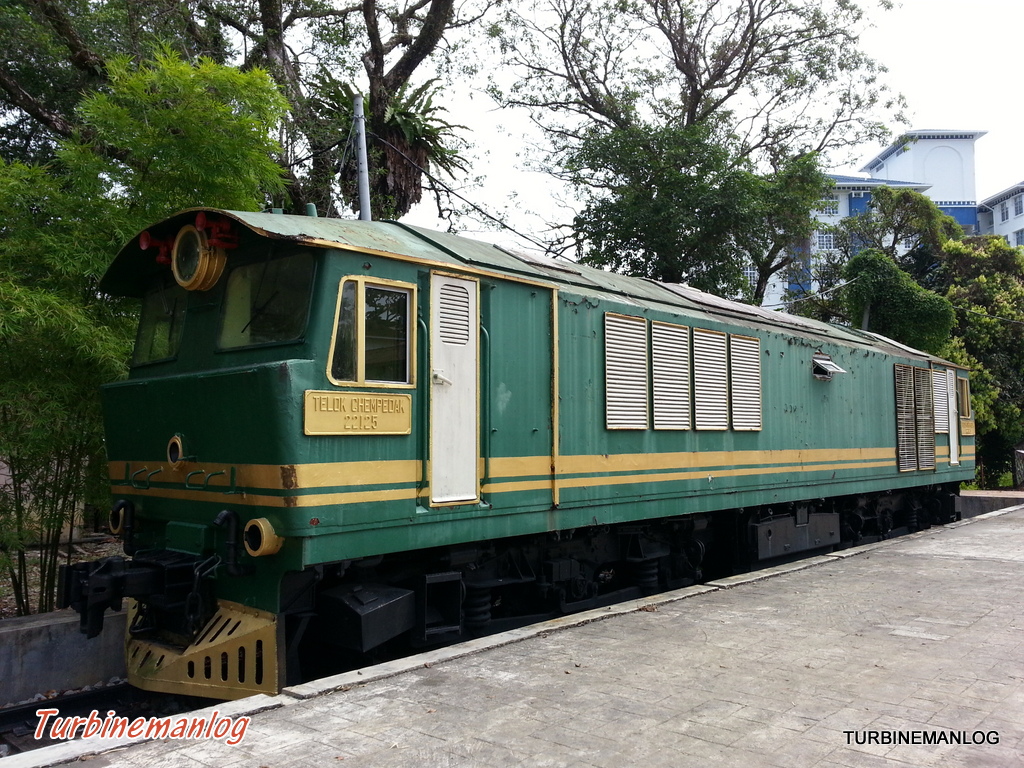 With a famous name like Telok Chempedak,
i thought this locomotive should have a final resting place in Kuantan
where the beach is located.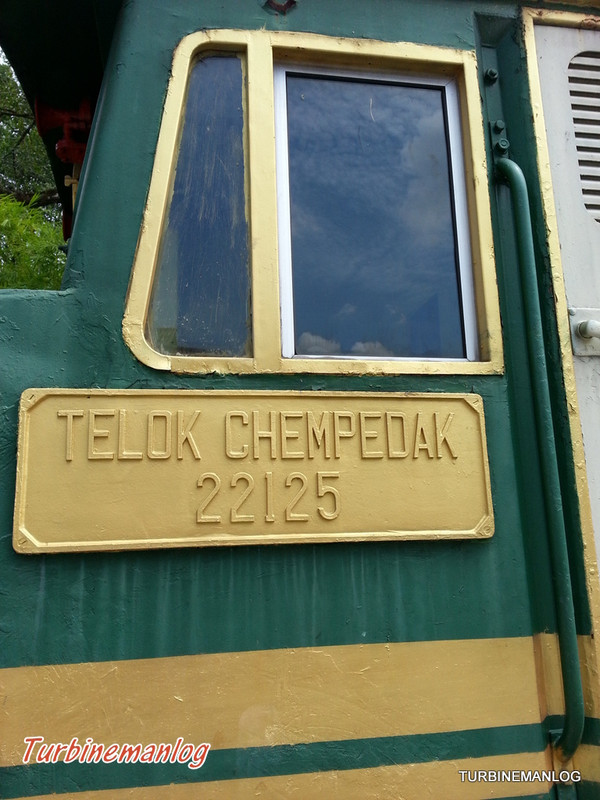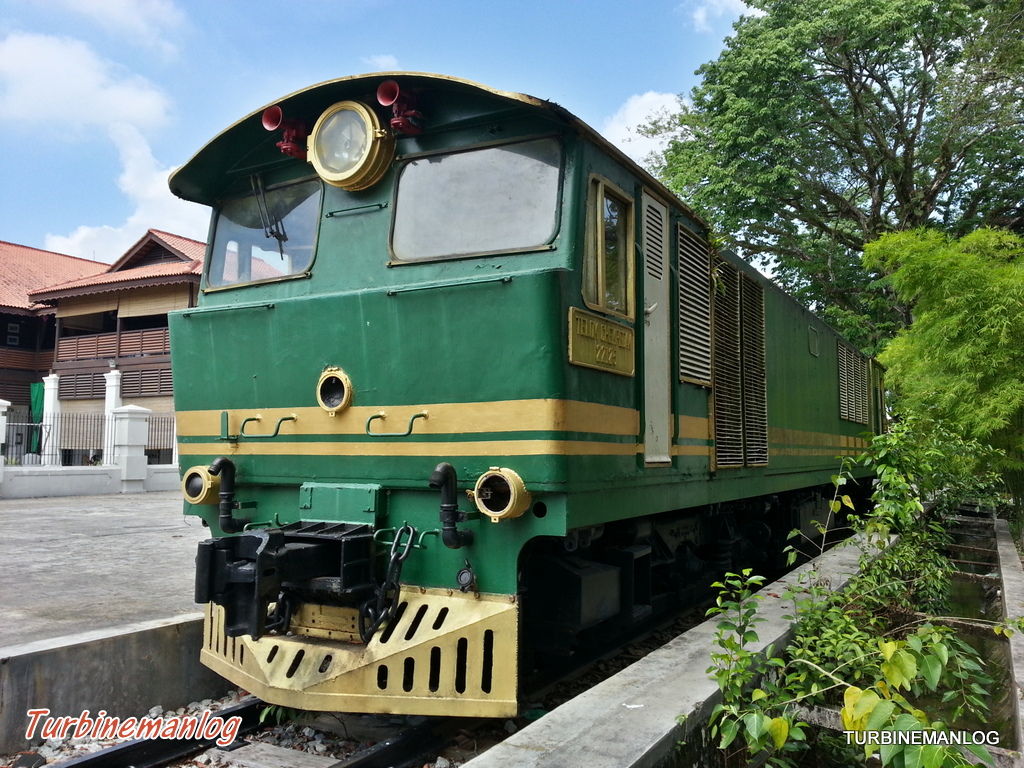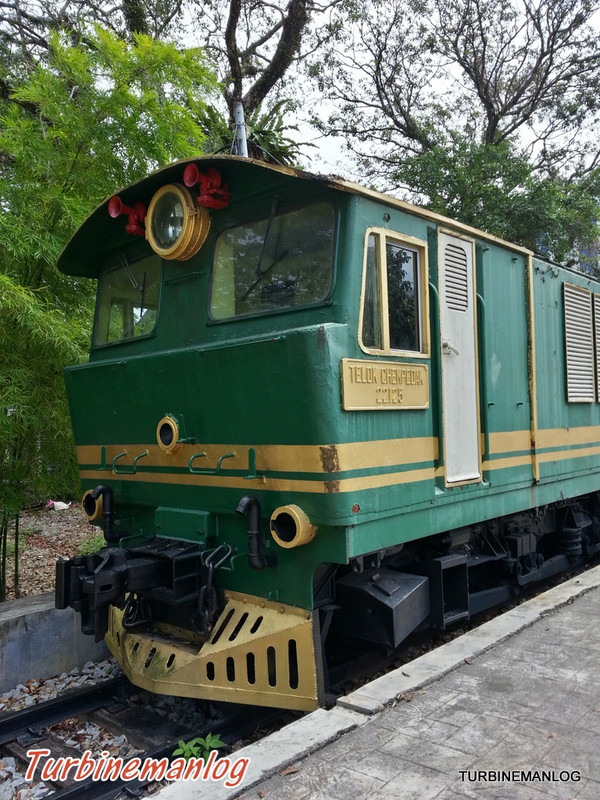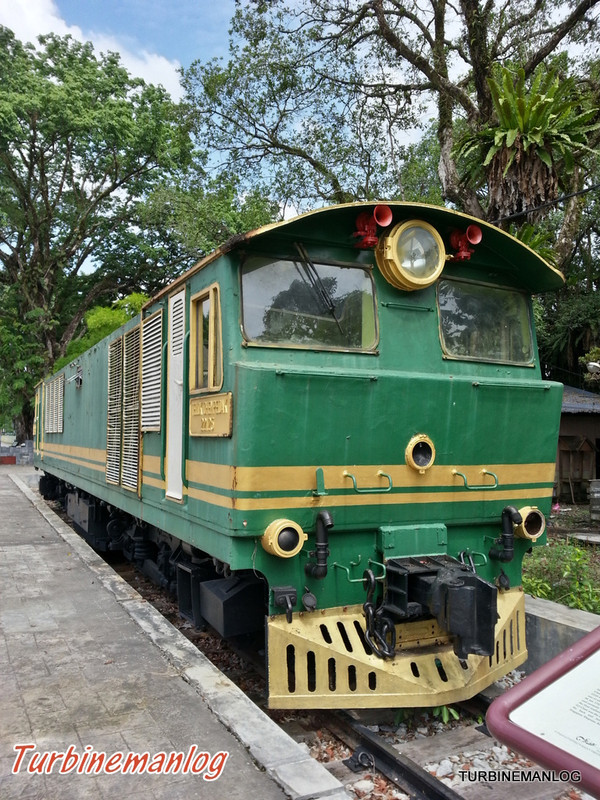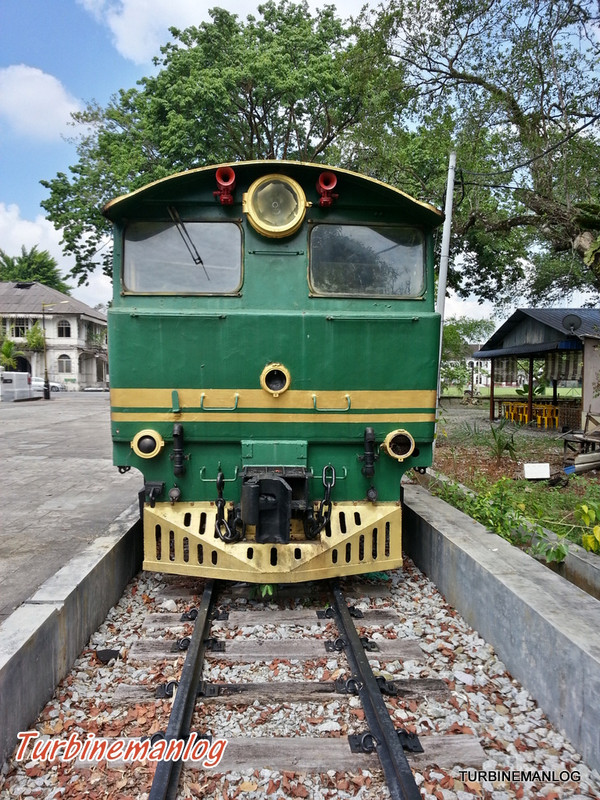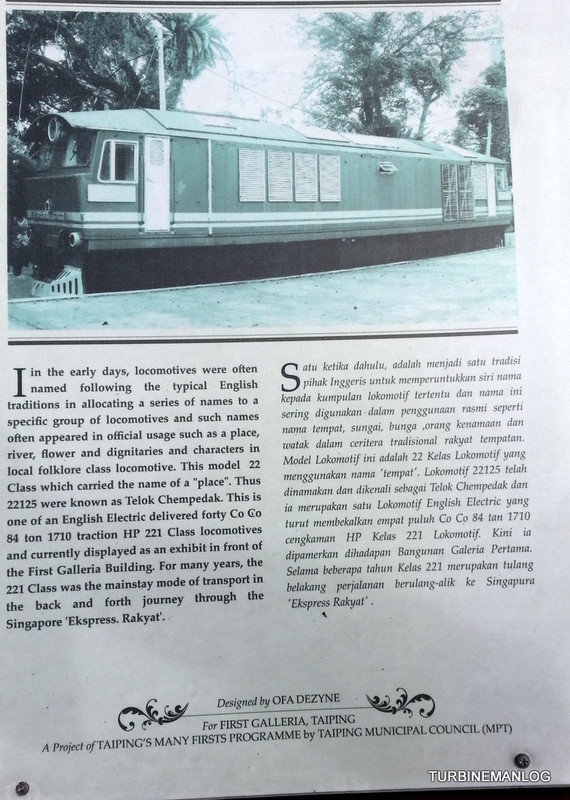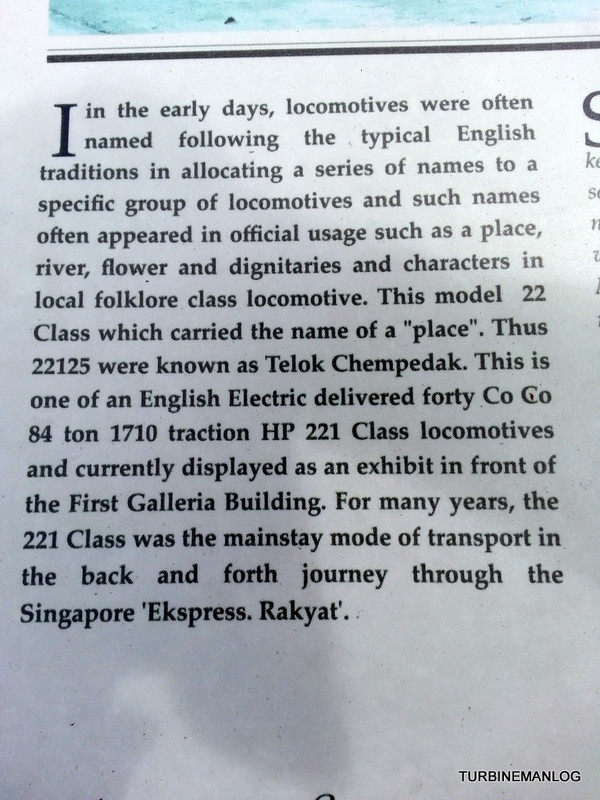 Beautiful horns and lamp.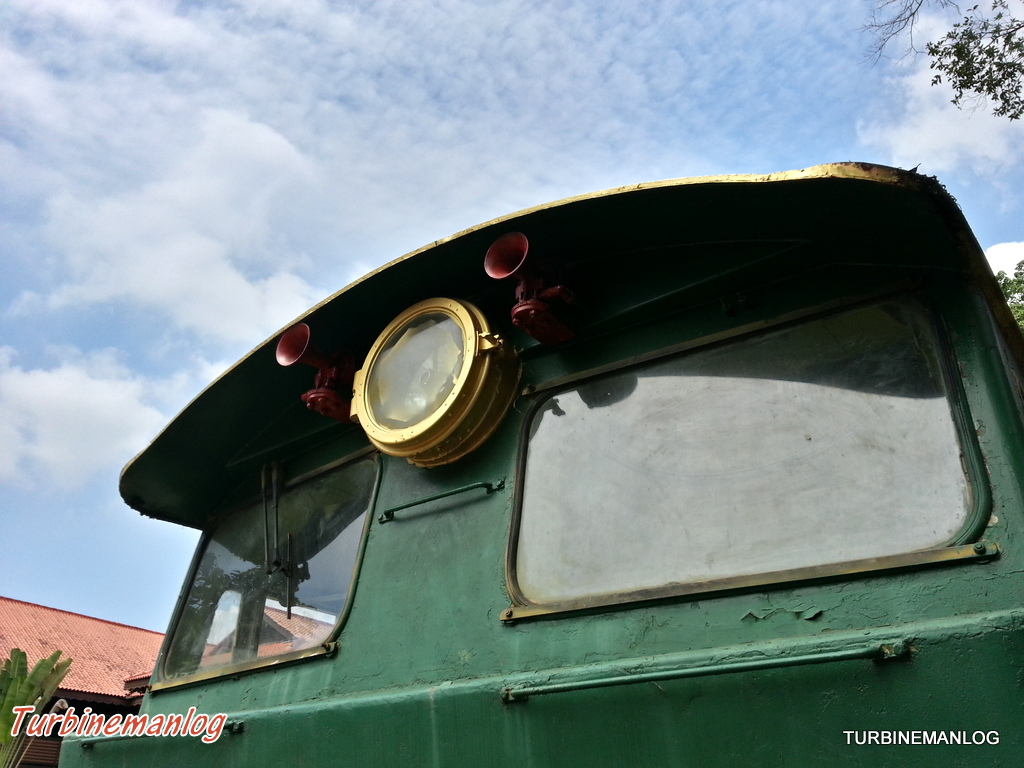 Nature is trying to take over here.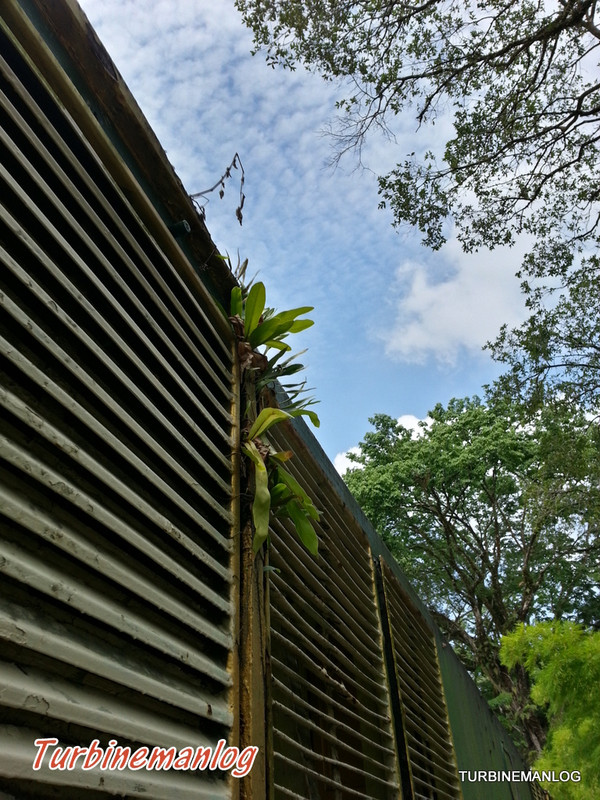 View
Telok Chempedak 22125
in a larger map