Bukit Tanjung Batu in Nenasi a
moon sighting site
for muslims in Malaysia
also have a very nice beach for a quiet picnic
but looking at the condition of the sea current here
it might not be safe for swimming.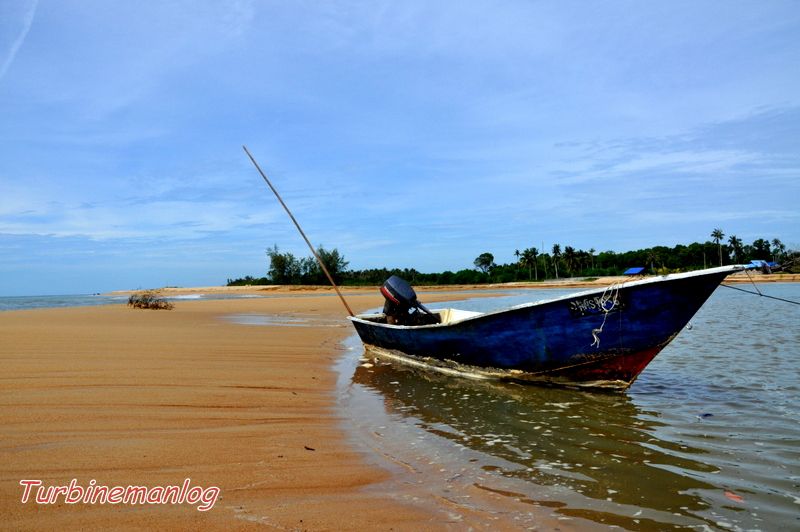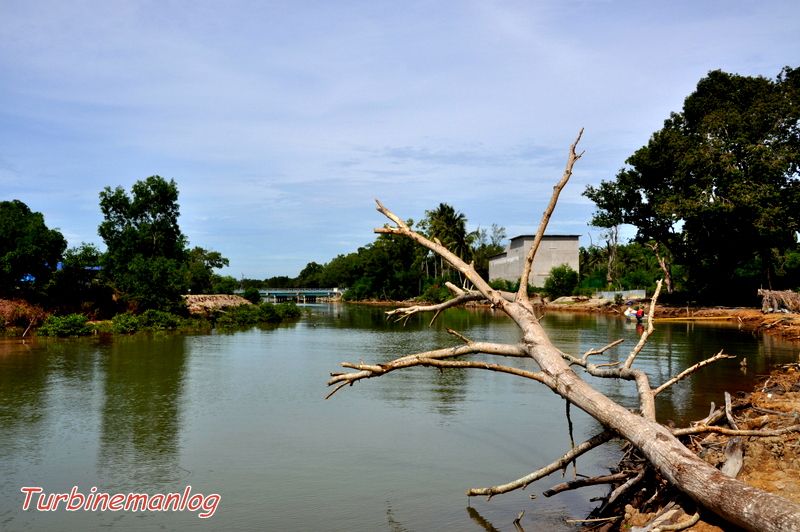 The river mouth and the beach is on the other side of the hill.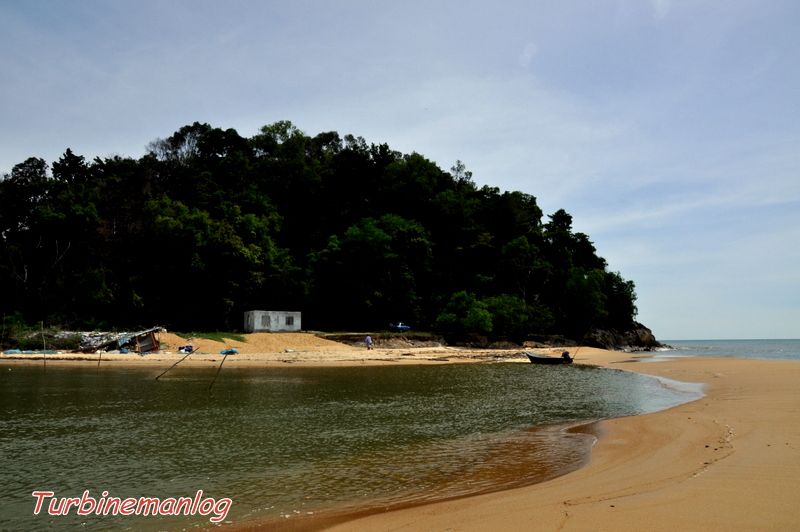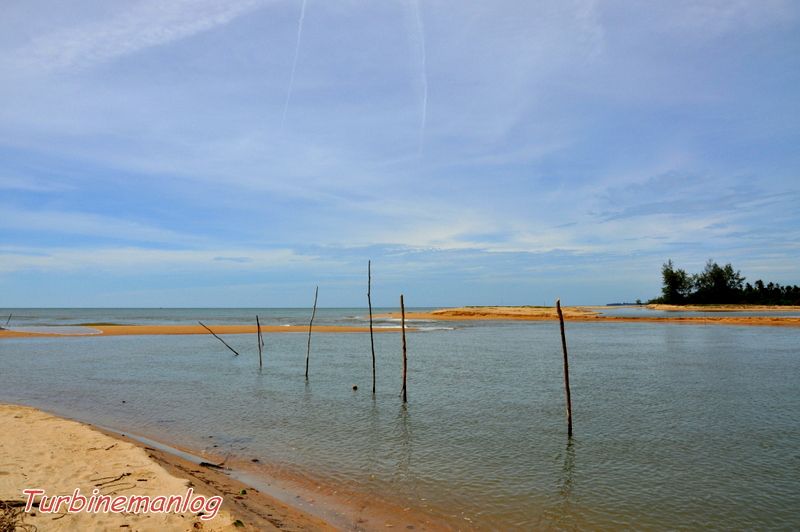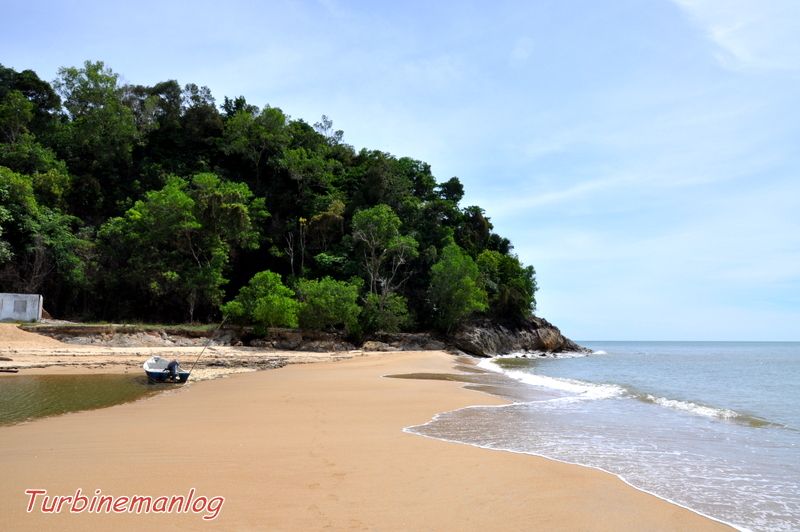 The beach viewed from up the cliff.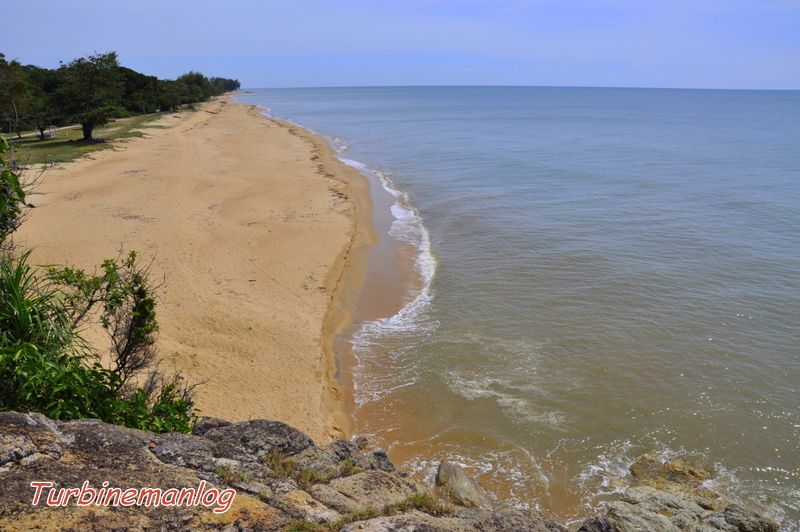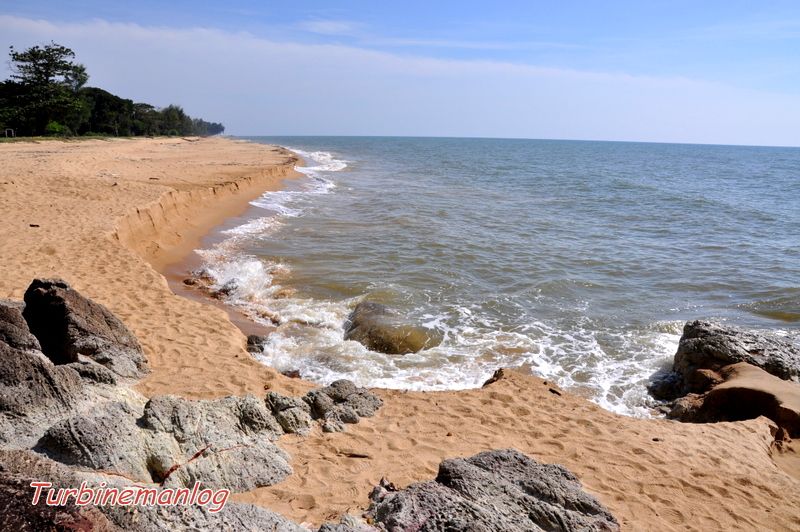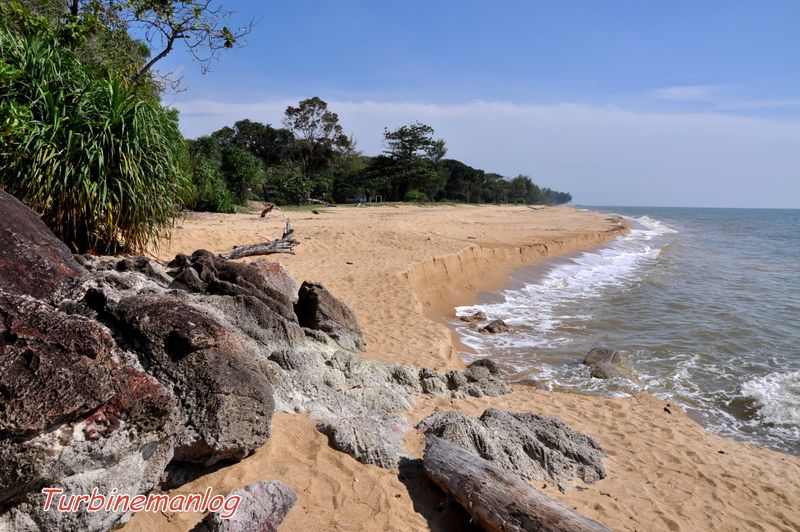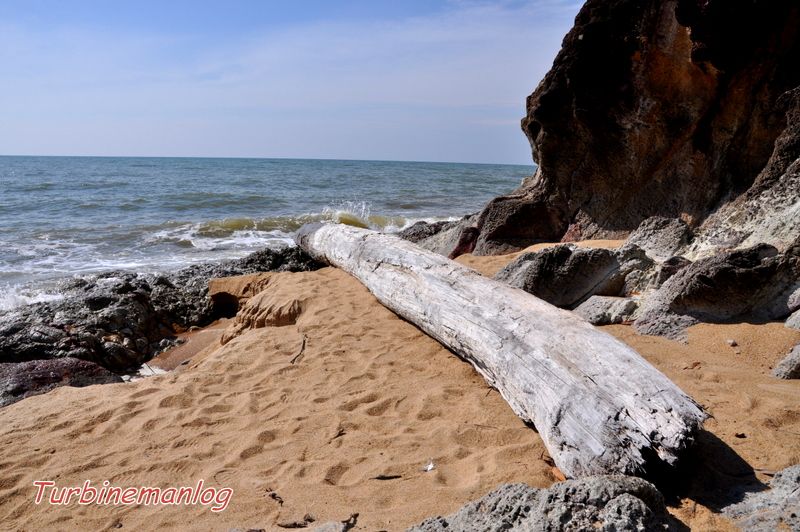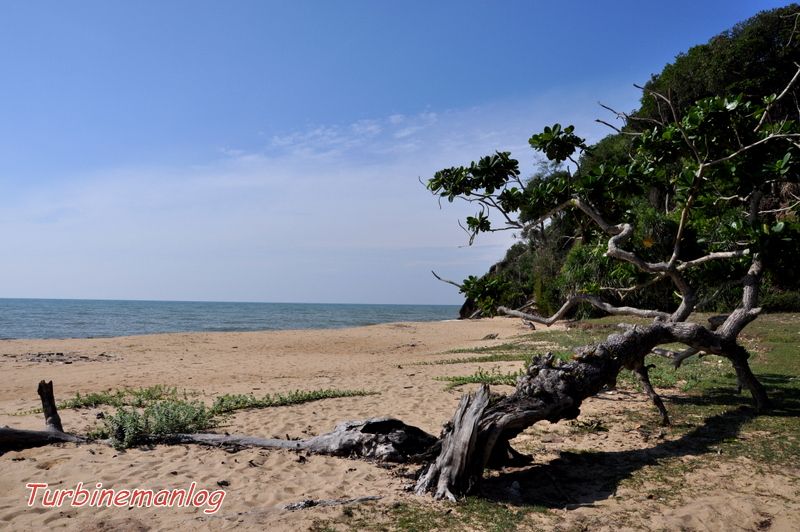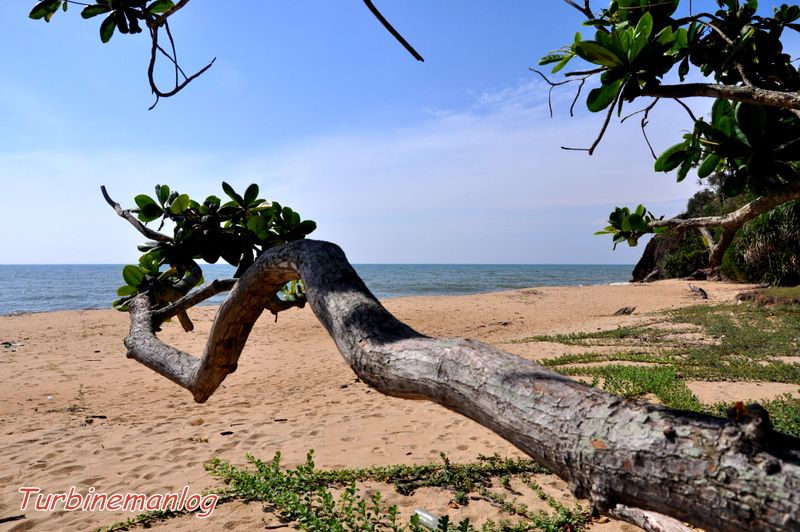 A topless hut.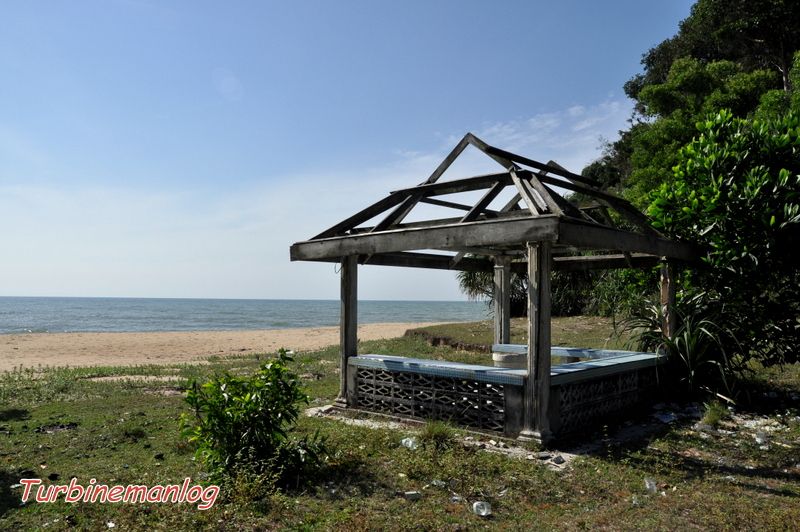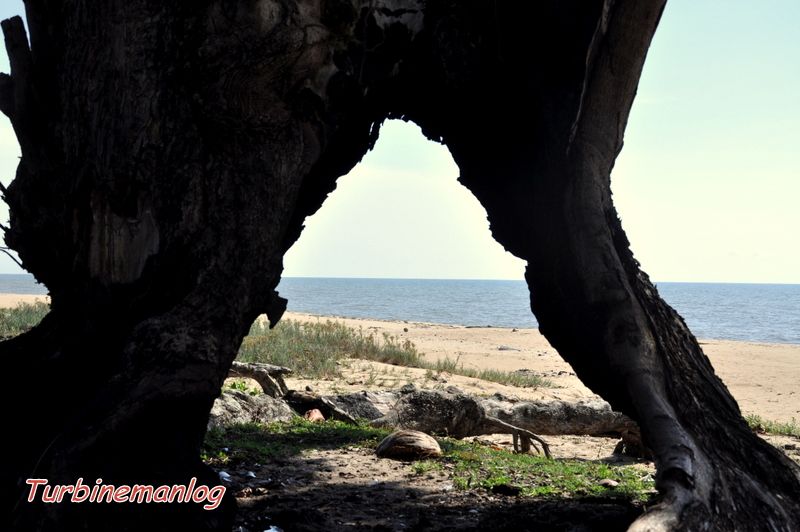 The fallen railing of the stairways up Bukit Tanjung Batu to the moon sighting hut.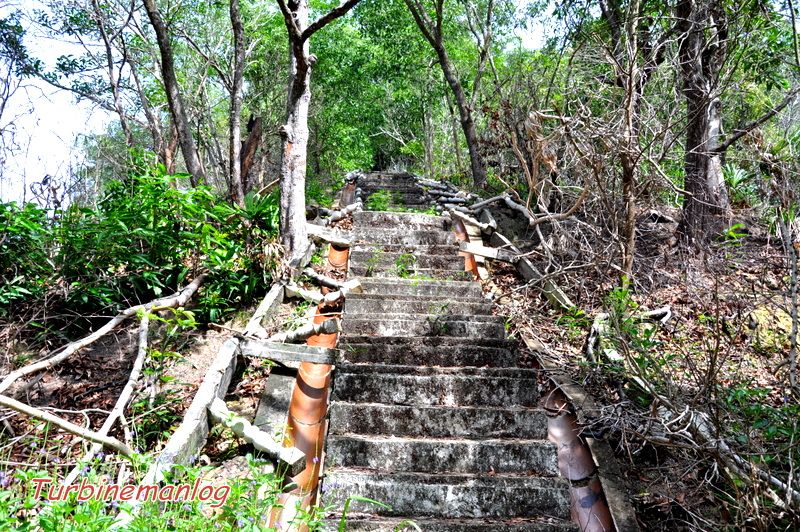 View of the river mouth from halfway up the hill.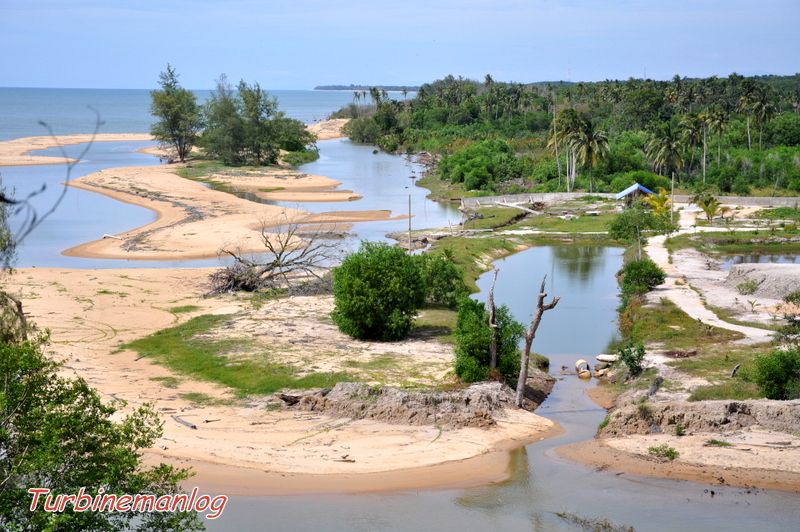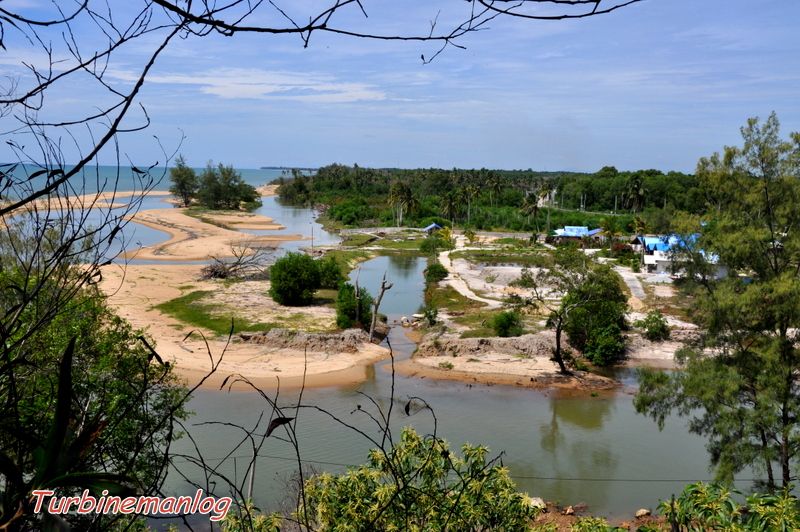 The survey marker at the peak.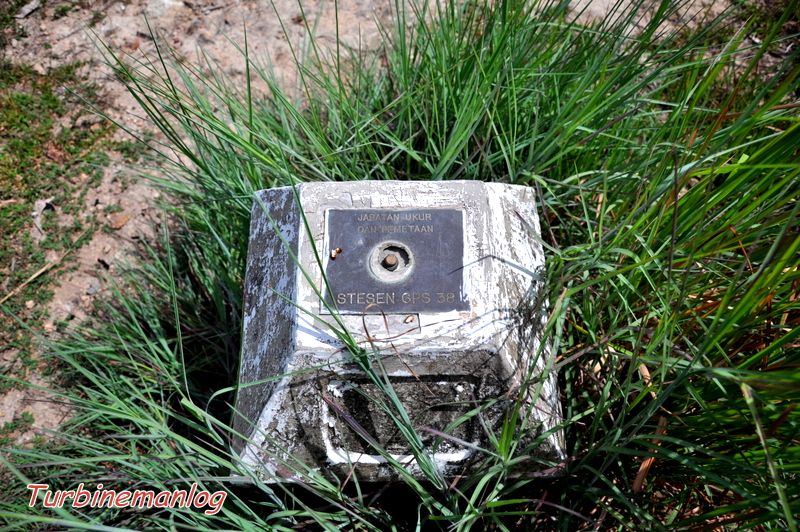 This simple hut will be crowded when it's time for moon sighting.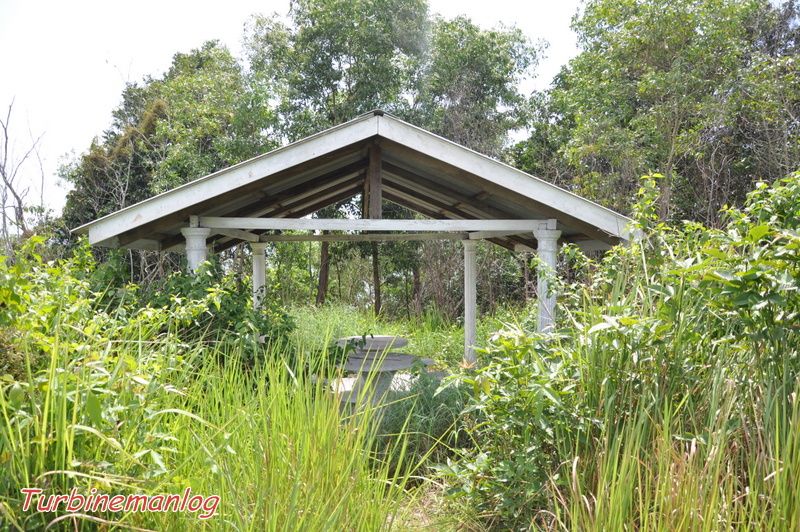 View from above.
The Tanjung Agas Oil and Gas Park not far away
when fully developed is hope to bring progress and development
to this quiet side of Pahang.