A beautiful silhouette of the
Hunchback Rock
at sunset
is enough to leave me mesmerized for the rest of the day.
This is my choice for the best sunset view on Labuan Island.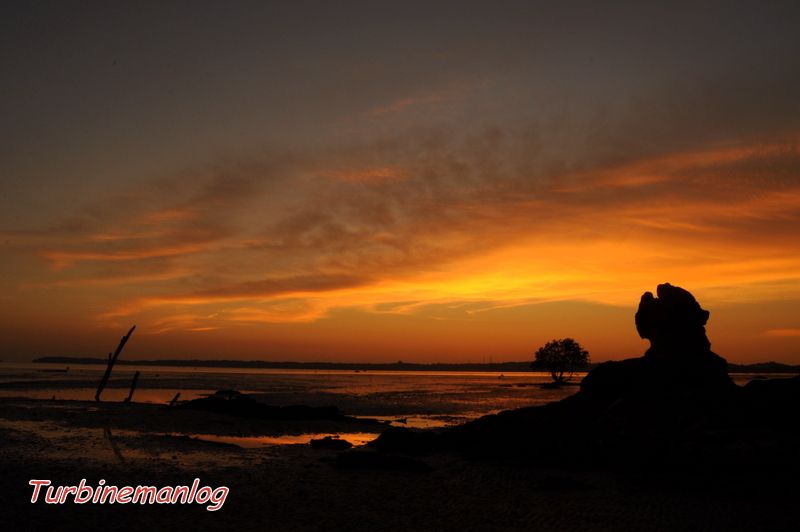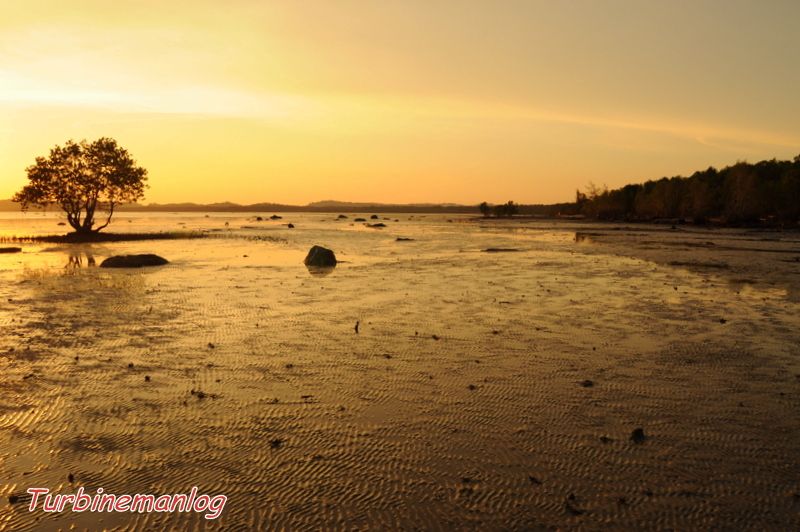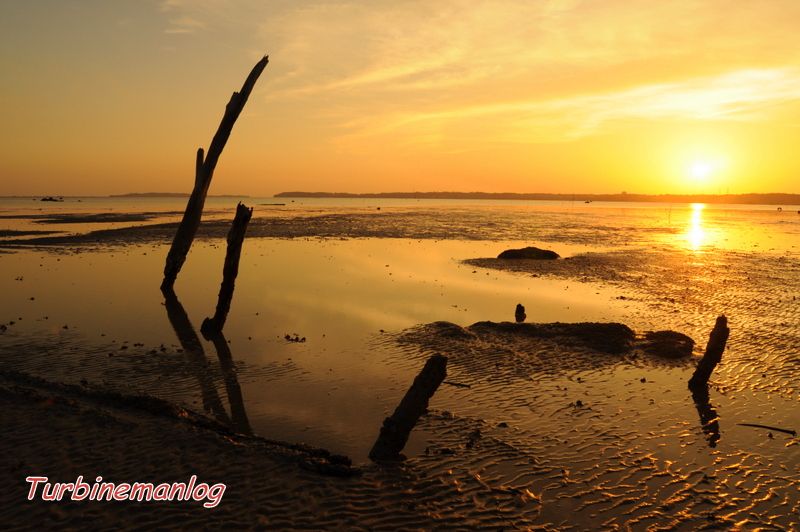 According to local folk story,
The Hunchback Rock or 'Batu SiBongkok' in malay
is a rock said to resemble a hunchback man sitting in yoga position
who turned into stone after being touched by his wife during meditation,
apparently it's a taboo for him to be called or touched when he is doing his meditation.
It's situated about a km from Kampung Rancha-Rancha Laut
and can be reach during low
tide
.
Folk story on Batu SiBongkok in malay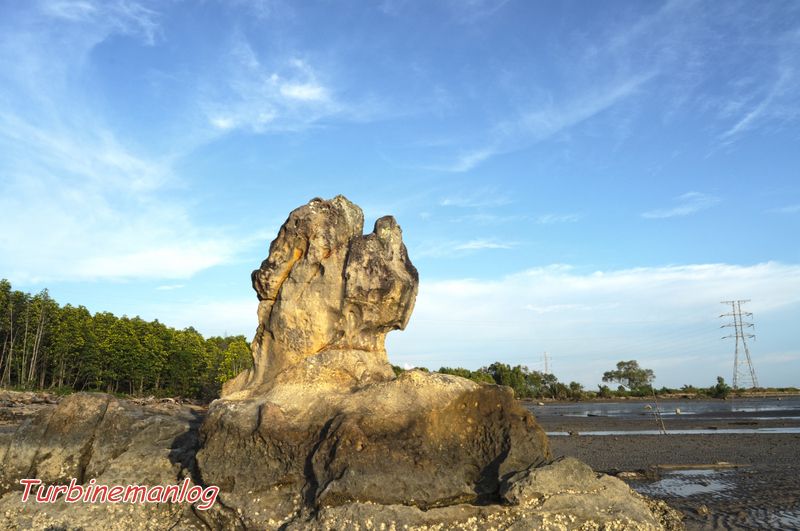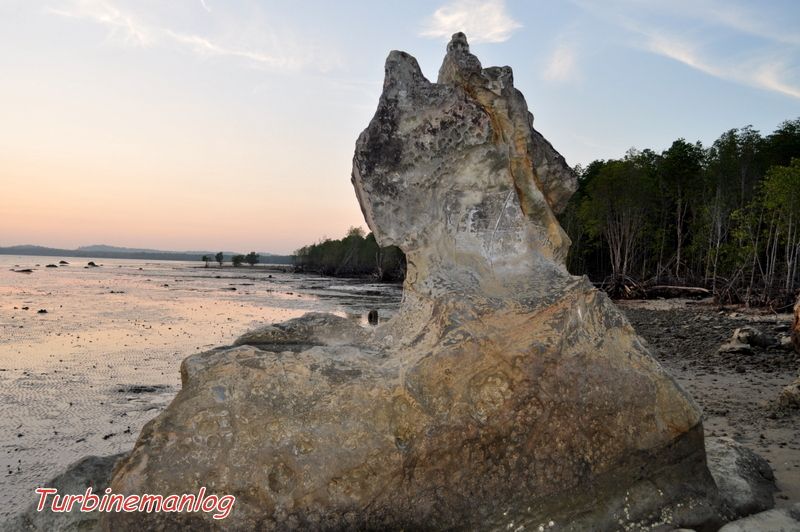 It seems to be holding a plate with his hand.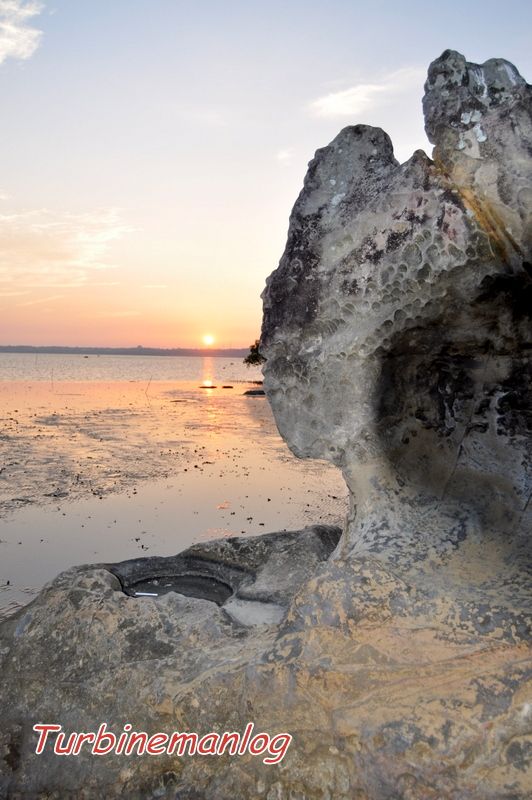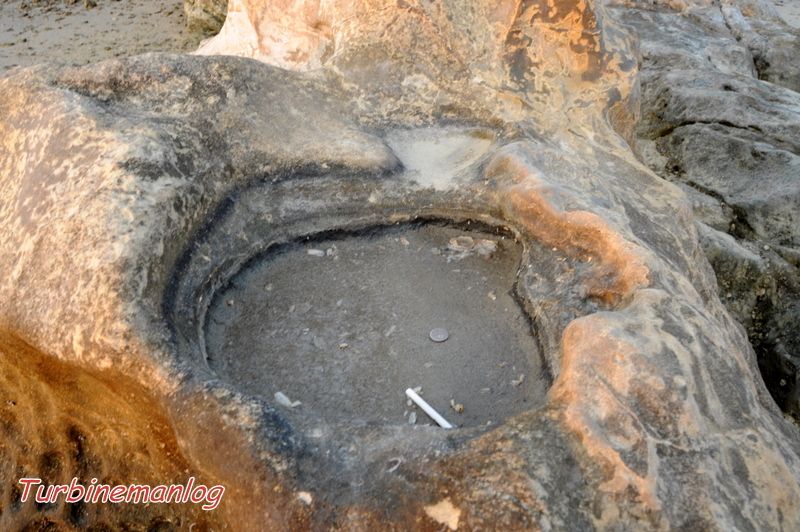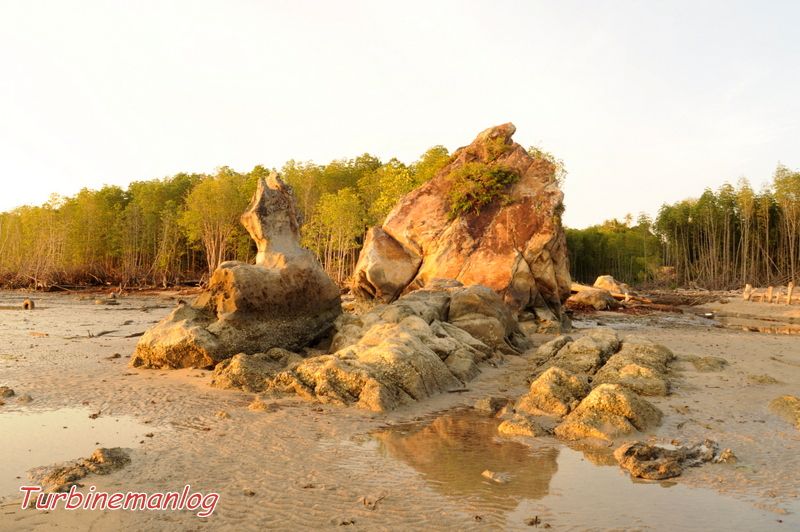 The small stream which flows out from Kampung Ranggu.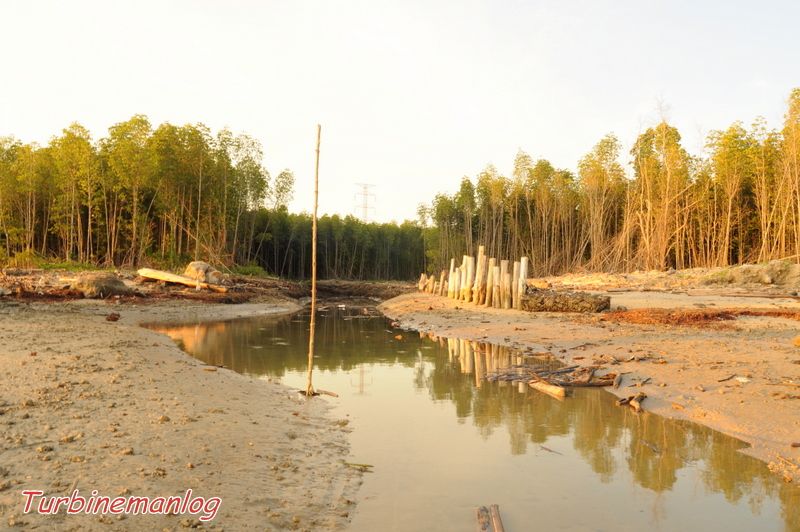 A sea snake in the stream,if bitten an additional
rock will be in the making.
View
Hunchback Rock
in a larger map