The cheeky monkeys of Telok Chempedak
will soon make a disappearing act with traps laid to catch them already in place.
These shots were taken before the upgrade of the walkway to Tanjung Tongkang
from a wooden one to fibreglass.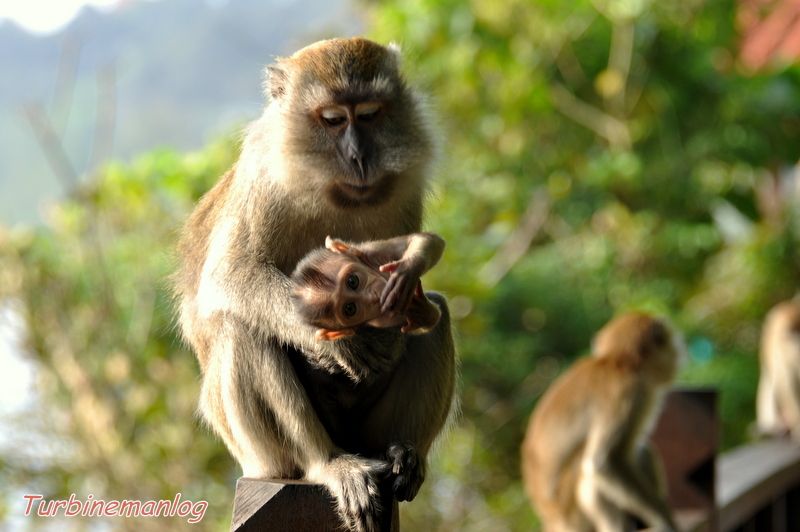 A flying kiss!
I wonder what happen here.
The fierce injured one.
Starring eyes.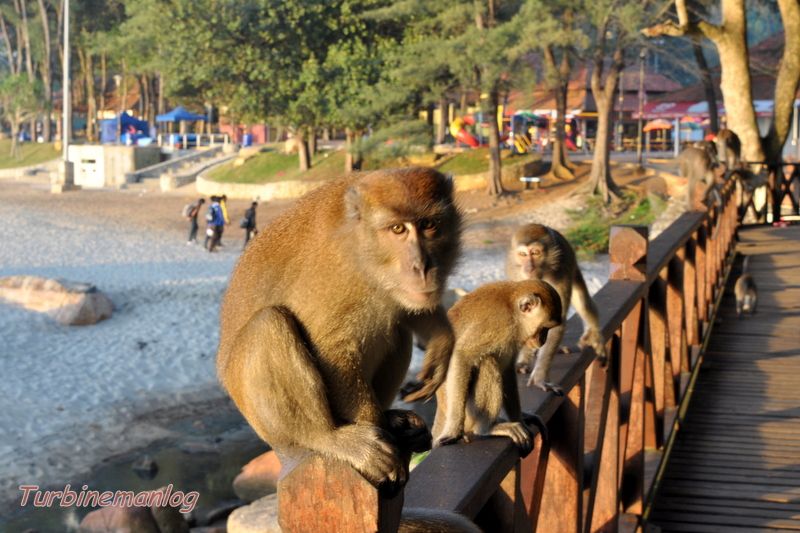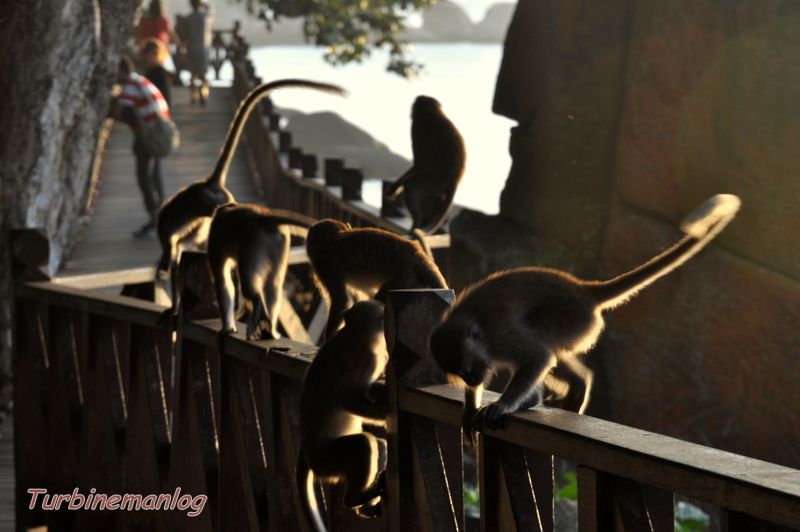 Jumping across the stinking Sungai Chempedak.
Feeding time,they would prefer to be hand fed
or else these monkeys will rub clean
sand off the food before eating.
Be extra careful with your Iphones and adroids
or else these monkey(thief) might soon learn how to use our gadgets.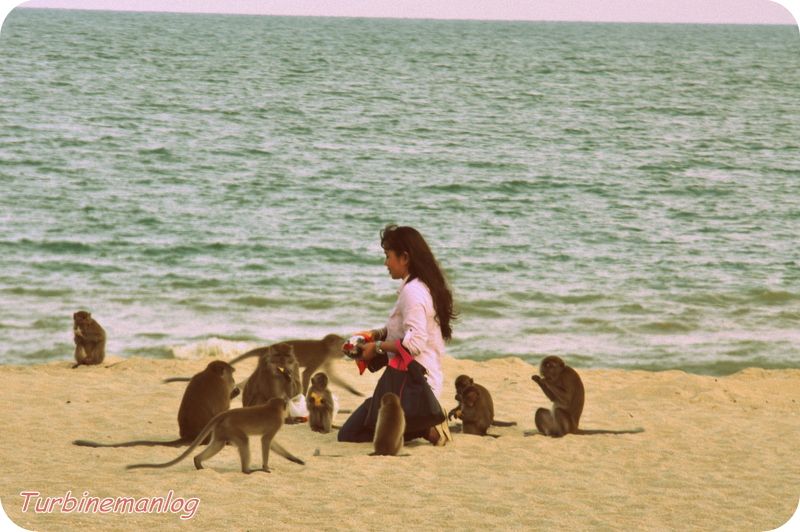 Relaxing on the abandoned biking bridge over the dirty Chempedak River while defleaing is done.
I wonder what will happen to the discharge by the new LYNAS plant at Gebeng
when MPK and Indah Water can't handle a small river like this.
With both eyes closed i am sure it's good.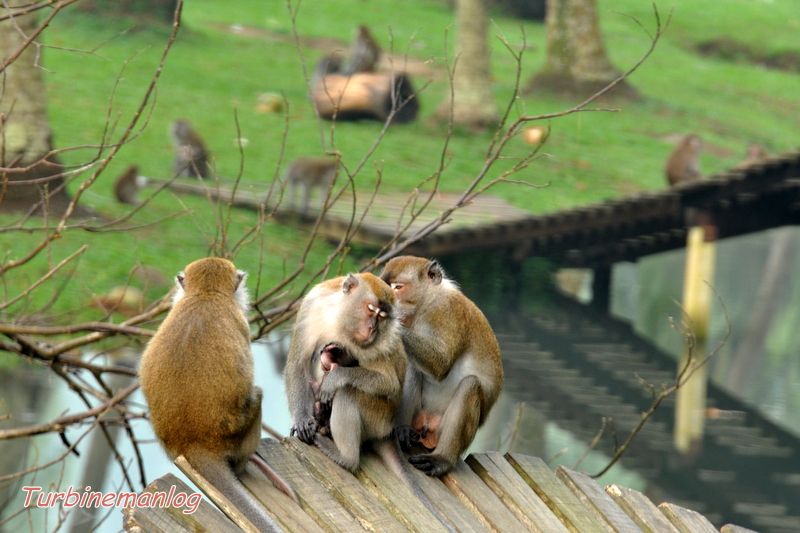 The monkey trap by the Cempedak river,
lured by food place in the cage,
the monkeys enter by jumping in from the coconut tree
and exit is by cages escorted by game warden from the
Wildlife Department
to be relocated to other area.
View
Sungai Chempedak
in a larger map