These
mystical jars
which are carved out of sandstone rock almost 2500 years ago
are what brought me to the
landlocked country
of
Laos
.
It was a few years ago when i first saw it while looking through Google Earth
and i told myself that one day i must be here to see it for myself
and all of a sudden there was an opportunity to make the trip come true
with sis Alice just back from her
solo world tour
and brother Anthony also willing to join in.
The largest and most famous jar of them all.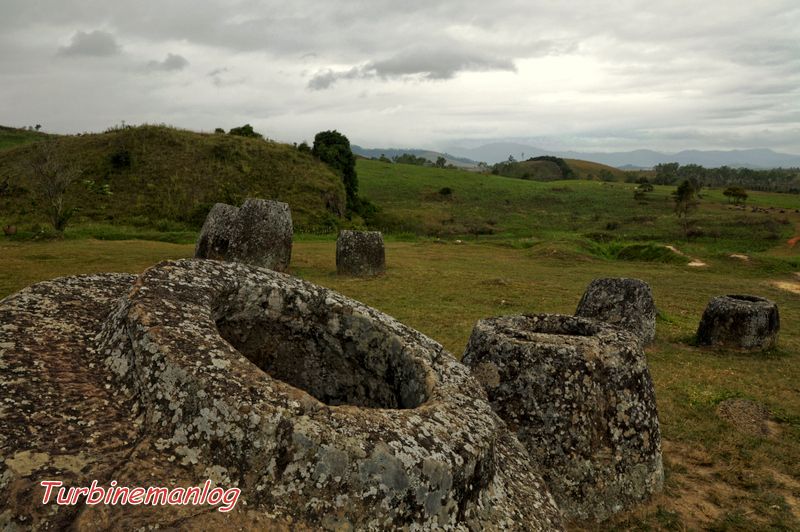 The circular part of this 2500 years old jar looks so perfect
and doesn't look like it had been carved.
Sand stone is used for the jar and there is a quarry site not far away
where the rocks are mined and carved to shape
and bought here by carriage probably pulled by elephants
for whatever purpose yet to be confirmed.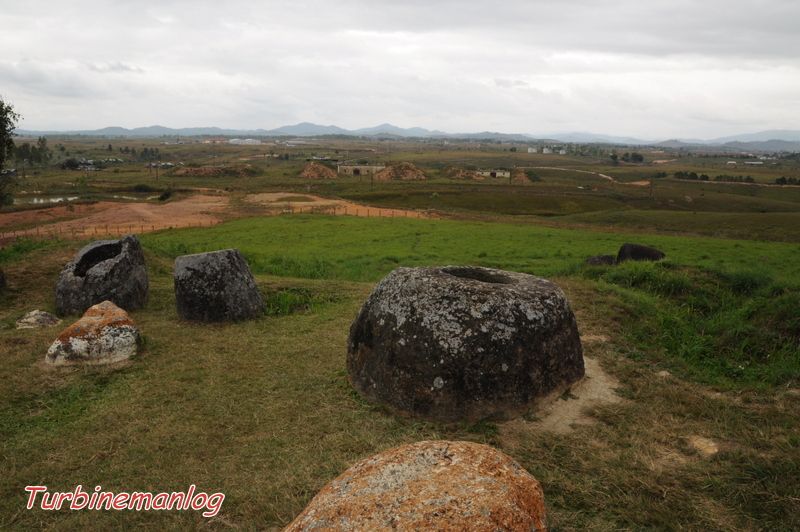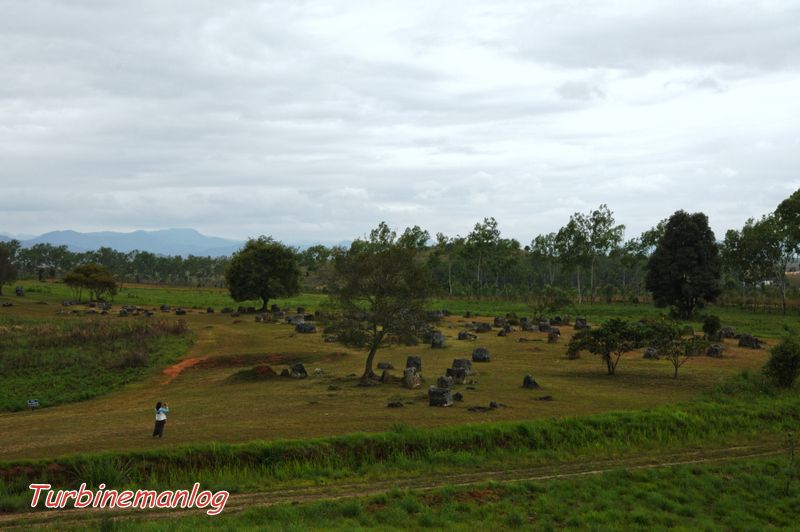 The only covered jar around.
The only jar with the 'frogman' carving.
A jar with a hole on it possibly cause by US bombing during the
Laotian Secret War
.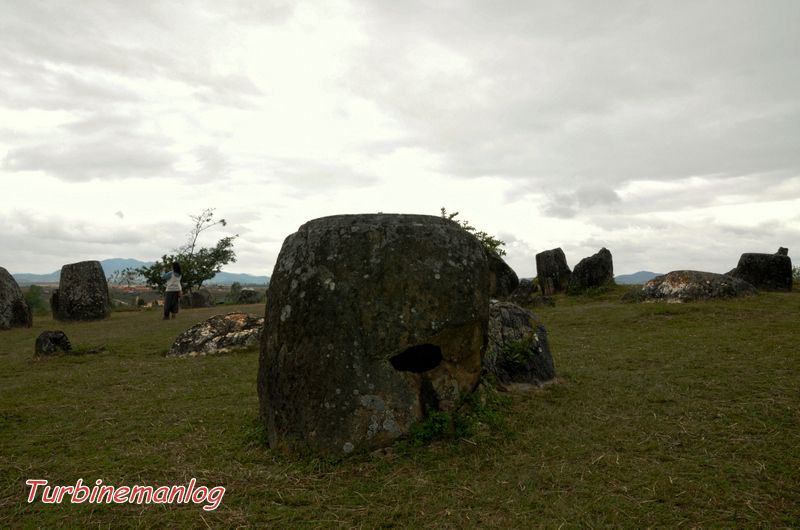 The small hill where the cave is looks like a sleeping Buddha from this angle.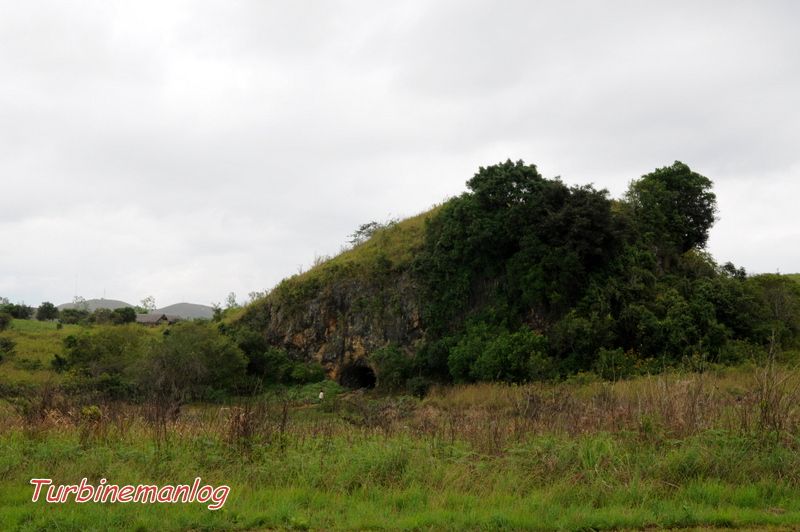 The cave was used as a hospital during the Secret war
and it was said to have been used as a crematorium
during the glory era of the Jars.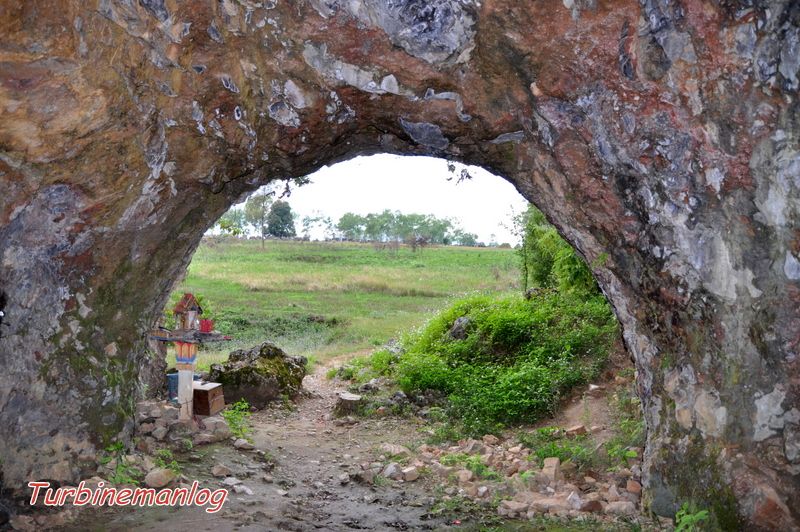 The hole on top is said to be the chimney
and looking at the darken wall
it seems quite true.
A typical Laotion dustbin made from recycled tyres.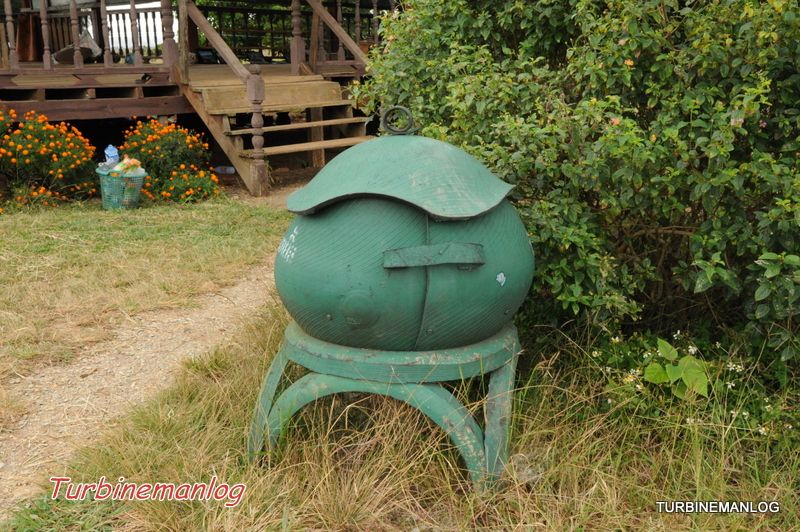 The chrysanthemum lined path to the Jar site.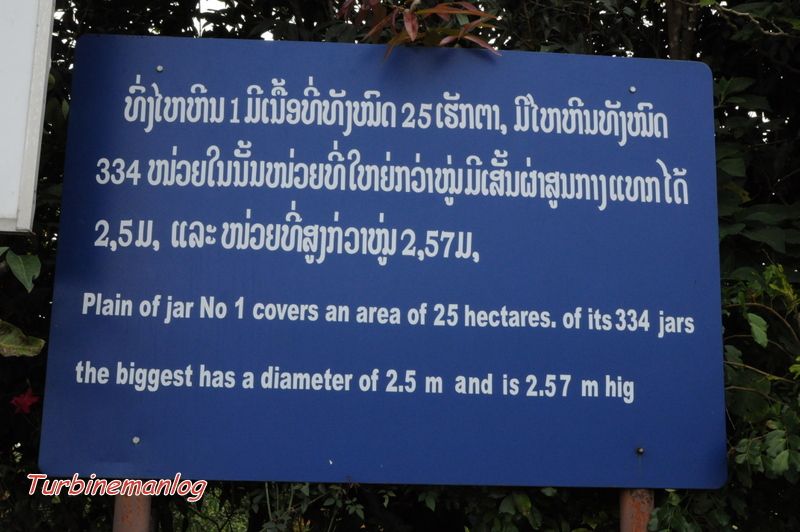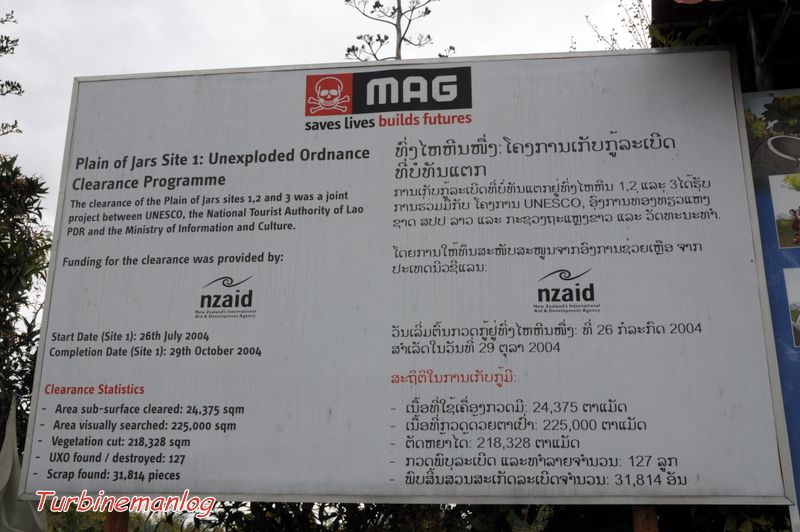 Rules and regulations for visiting The Plain of Jars.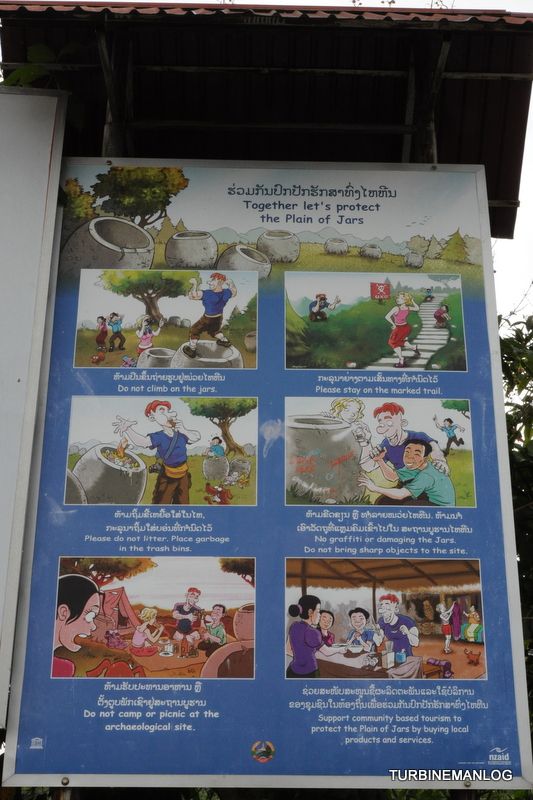 View
plain of Jars site 1
in a larger map