A slow walk on a hot afternoon along the rocky beach
of Lubuk Temiang in Labuan
yield some nice scenery and rocks.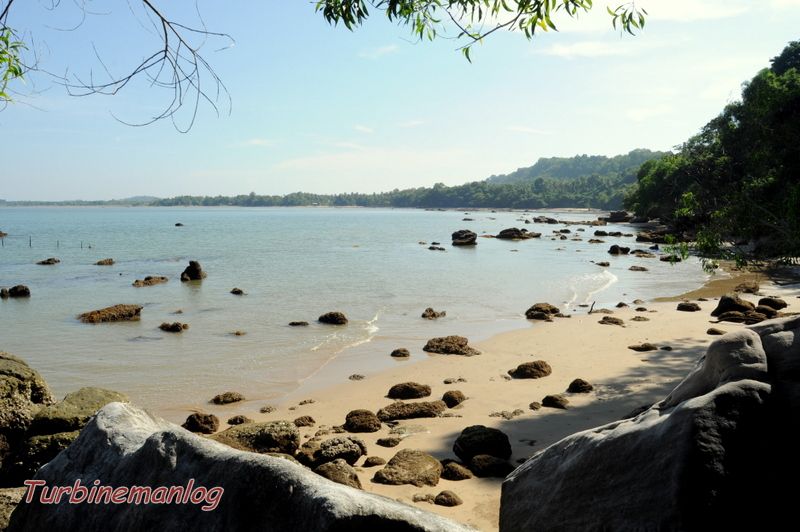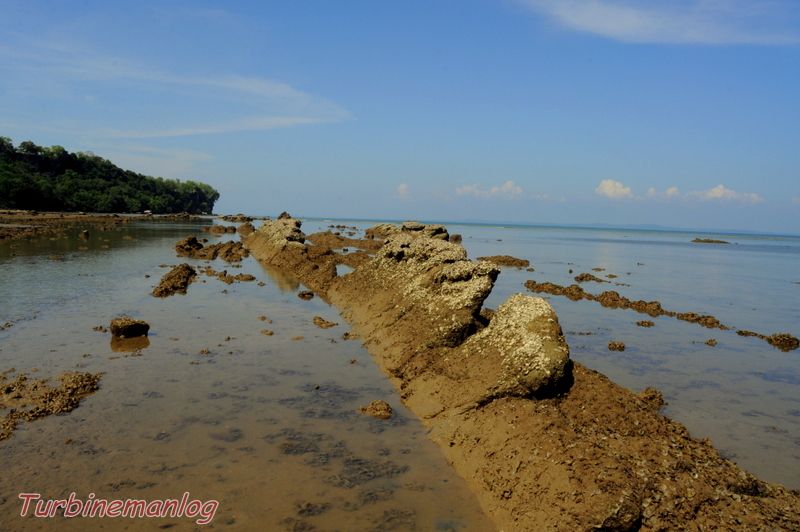 An eerie find,
a rock resembling a baby.
Mushroom lookalike rock.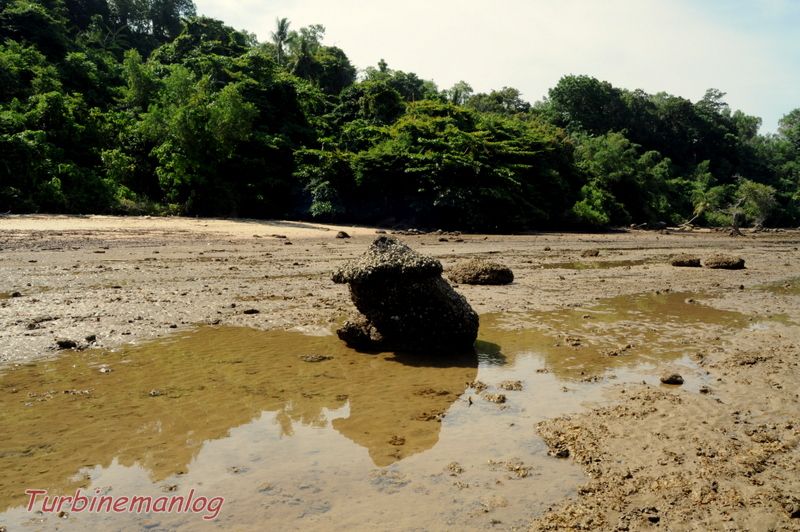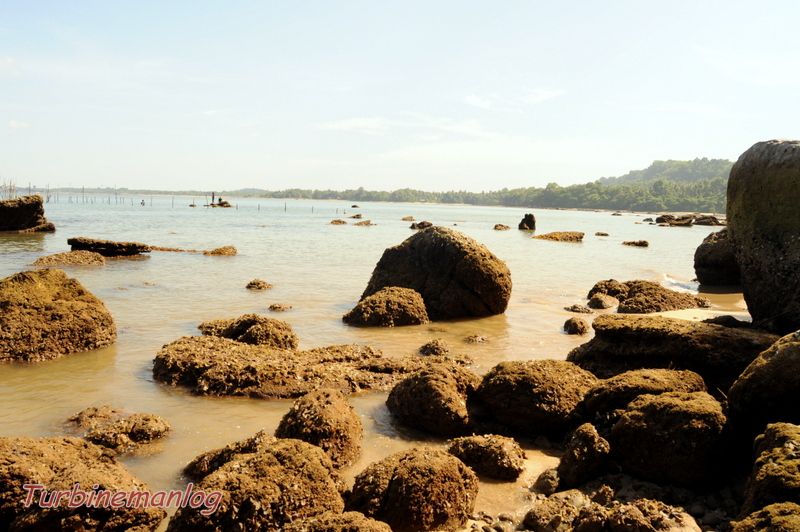 An abandoned anchor.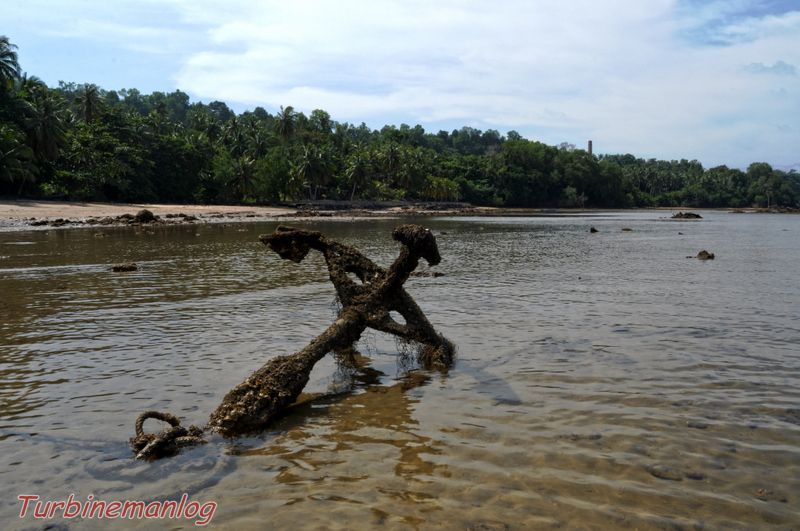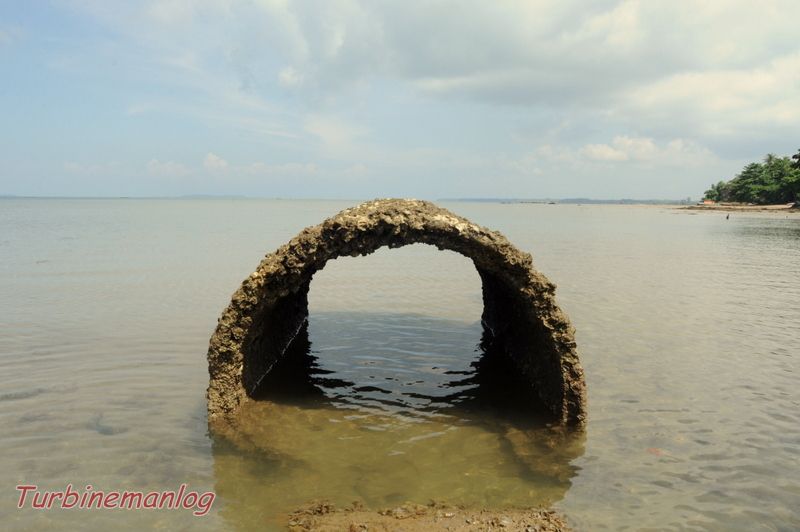 The cave at the end of the walk,
below the Kubung Bluff.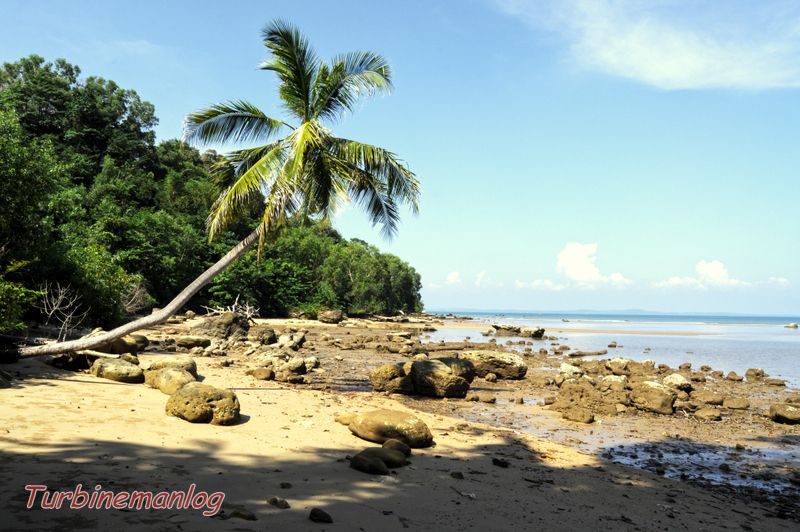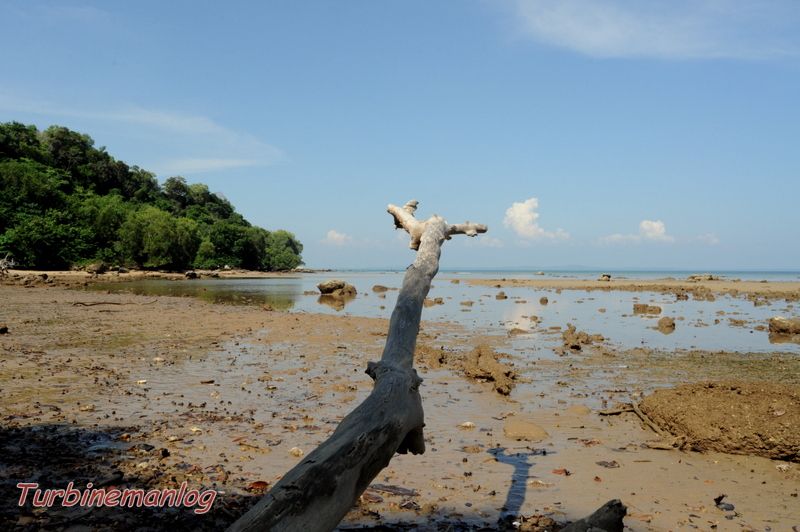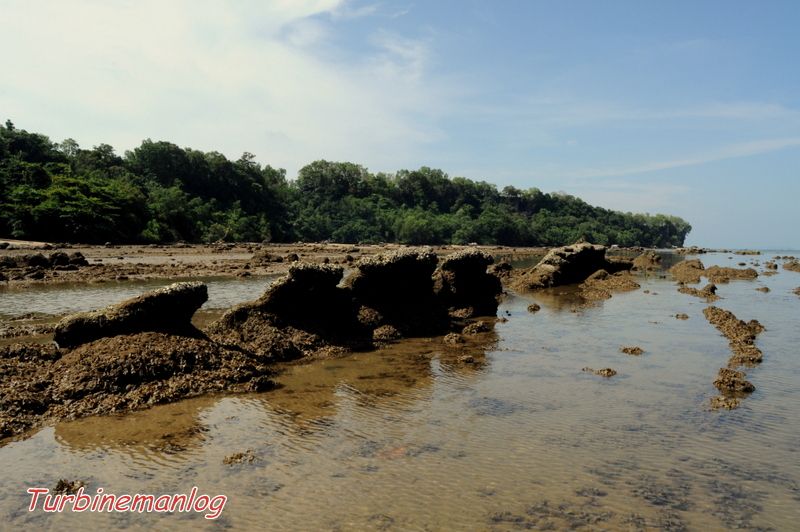 A lone mangrove tree fighting a losing battle.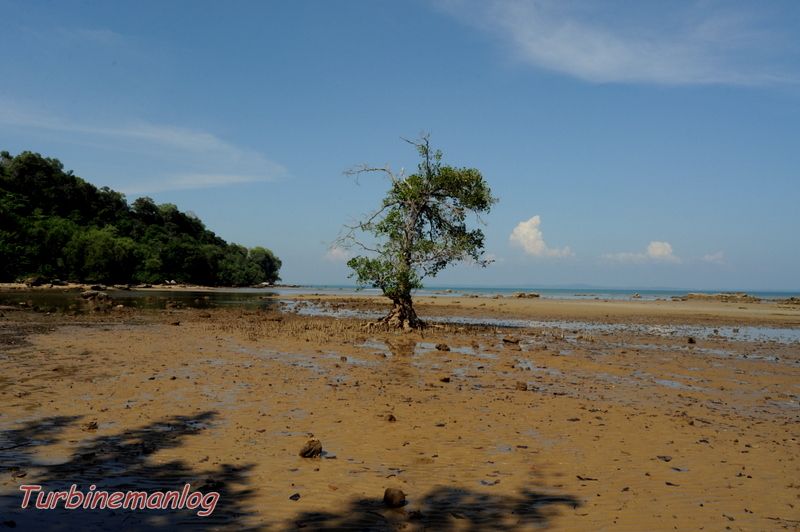 This large piece of rock looks like
a cat sitting in a sphinx position.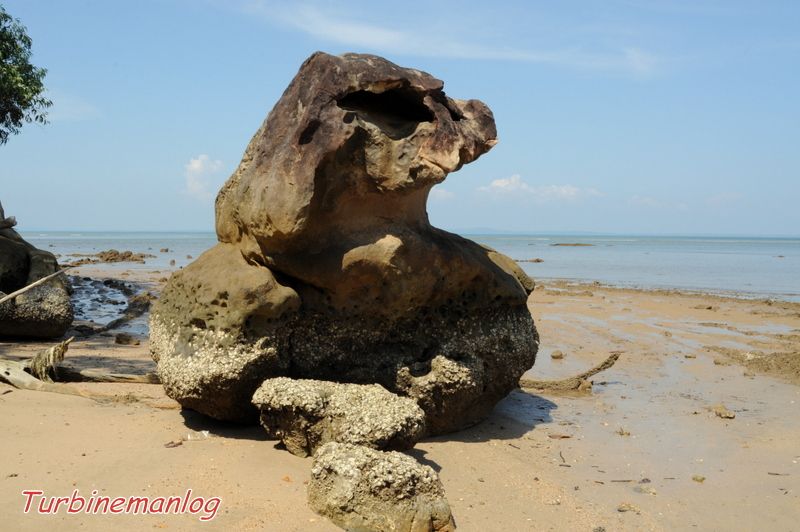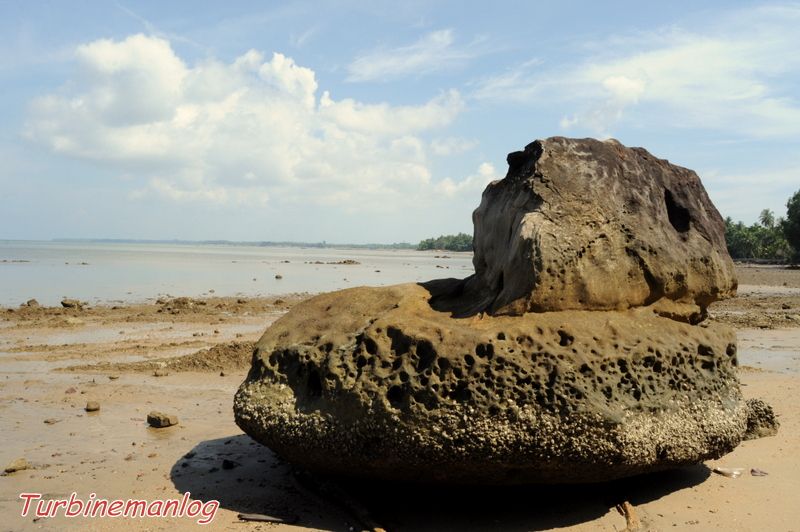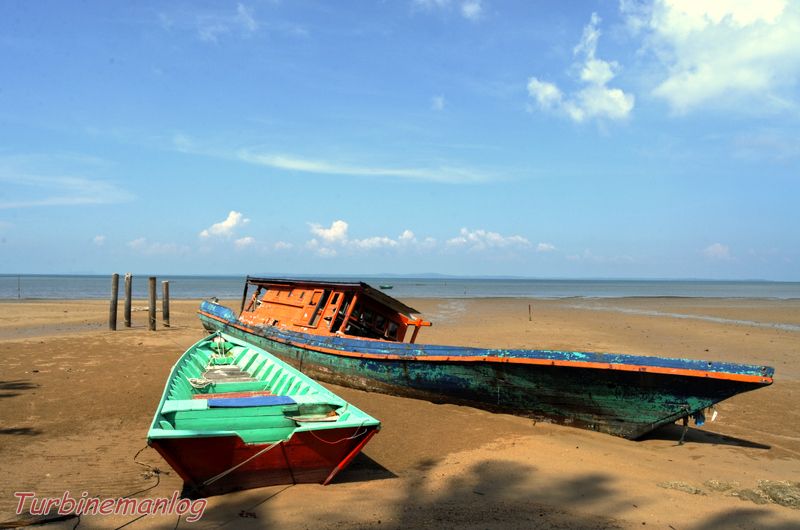 View
Eel Rock of Labuan
in a larger map