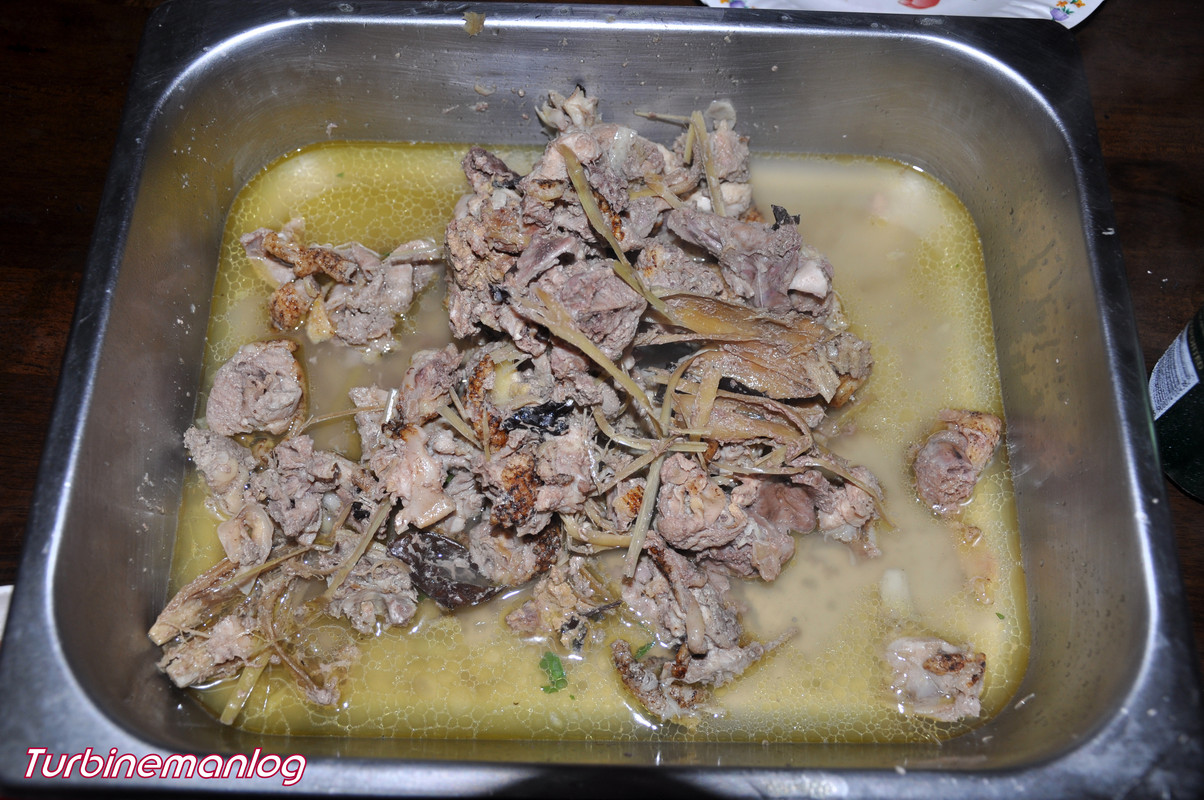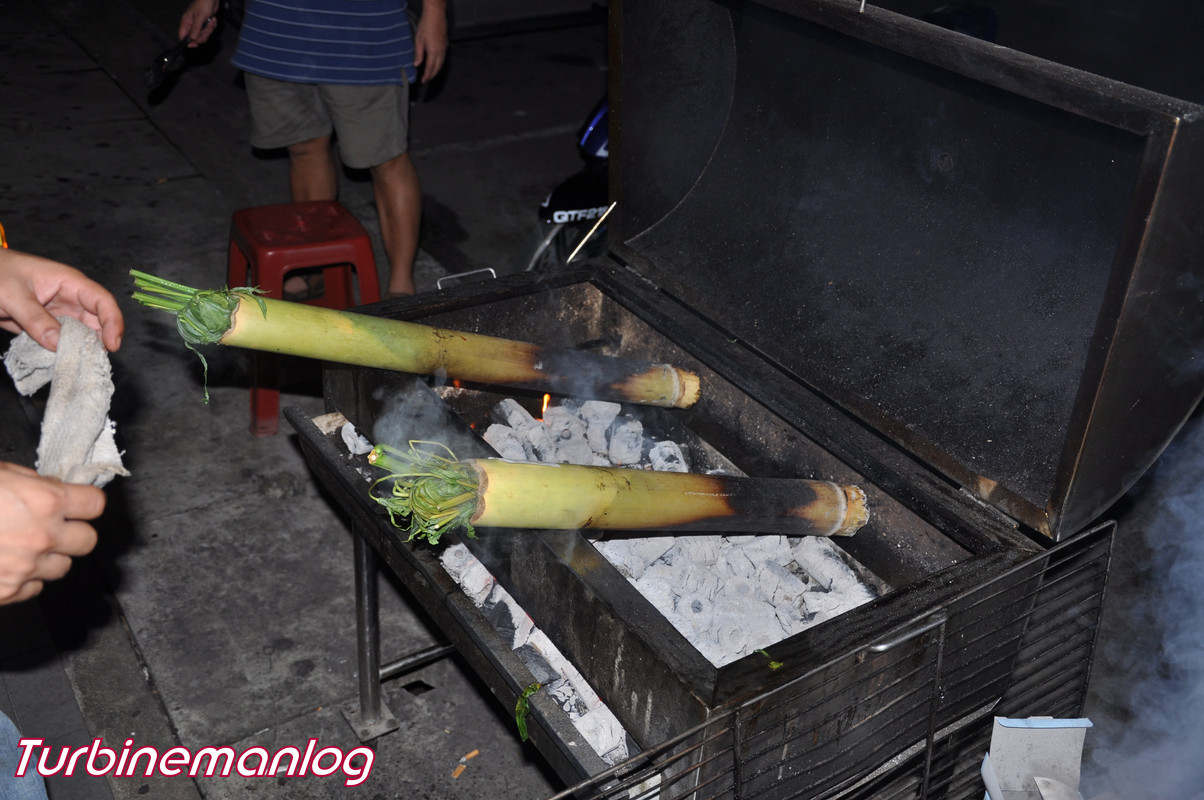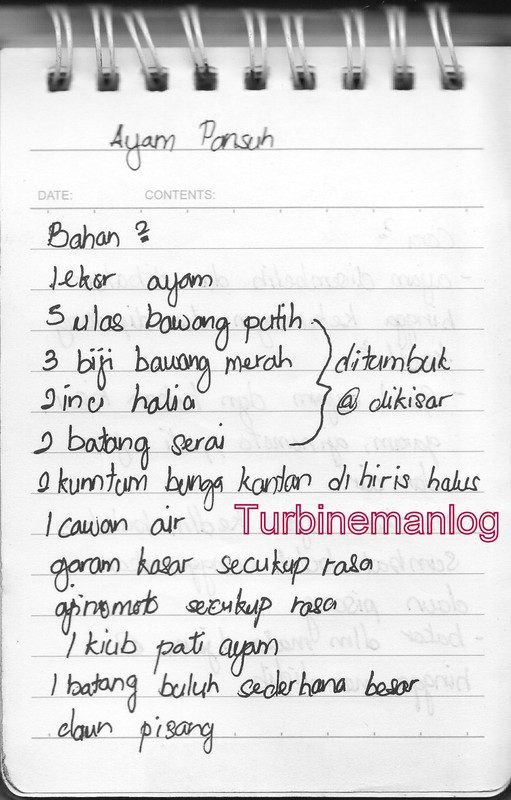 Ingredients:-
-a chicken
-5 piece of garlic,3 piece of onion,2 inch of ginger,2 'Serai' shoot and these are pounded or blended in a food mixer.
-2 stalk of 'Bunga Kantan'(etlingera eliator) slice to finer pieces
- a cup of water
-rough or normal salt to taste
-ajinomoto to taste(if prefered)~skip
-a cube of chicken essence~skip
- a piece of Bamboo medium large size
-banana leaf or tapioca shoot leaves
Directions:-
1-the chicken is slaugthered and burned over a fire until yellowish(Sarawak style)
and cut to smaller pieces.
2-mix the chicken and the blended ingredients,salt,(ajinomoto,chicken essence)~pls skip these 2 and water.
3-put the chicken and mixed ingredients into the bamboo and plug it with the banana leaf or better still with tapioca shoot leaves.
4-place the bamboo near a fire(wood or charcoal) for about an hour until it boils(same method like cooking a 'lemang')
it's now ready to be serve.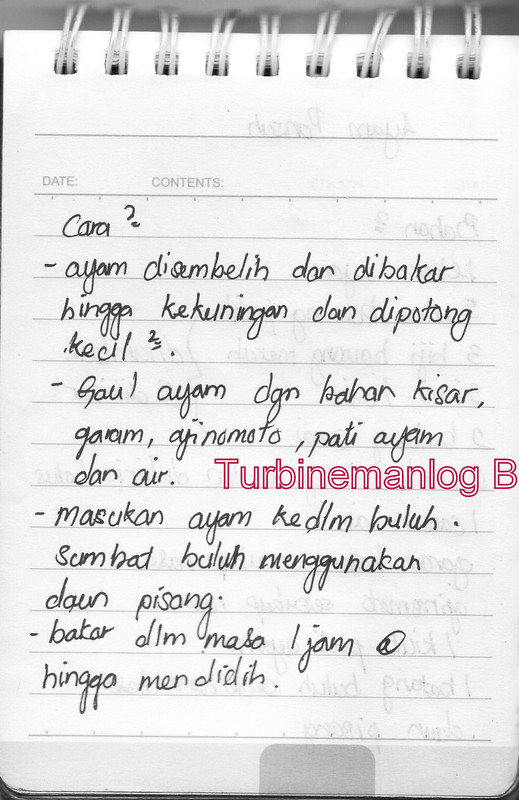 Mdm Kelinah Seri,our ever cheerful firewatcher
wrote her 'Ayam Pansuh' recipe on my note book.
It's a Sarawak delicacy of the Ibans.