A view of the 260m high Panorama Hill from below,
on a normal weekend busload of tourists will line the stairs up the scenic hill
as early as 5.30am in search of a beautiful sunrise and misty clouds of Sungai Lembing.
The climb takes about 30 to 40 minutes depending on traffic(climbers)and we came from Kuantan at 5 am just in time to catch the sunrise.
(see also
My sons at Panorama Hill
,
Our trip to Pancing Caves and Sungai Lembing
,
A quiet and tranquil Kolong Pahat
)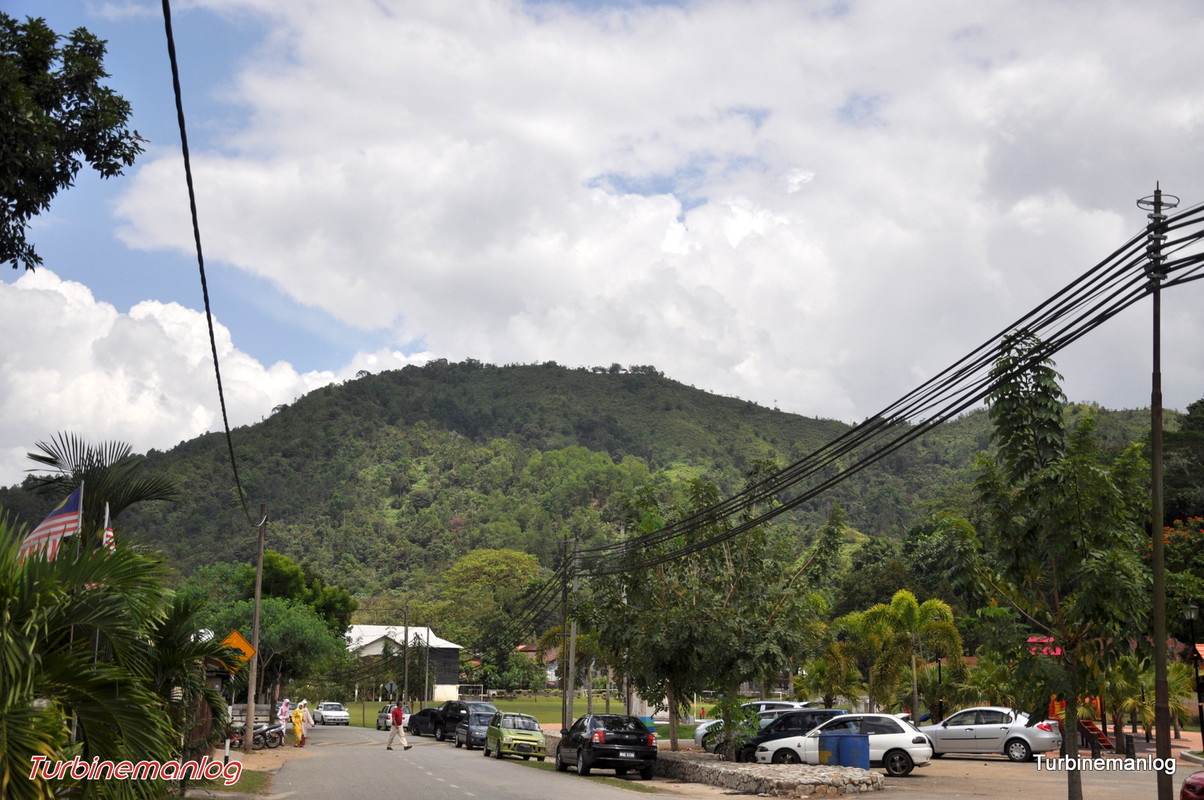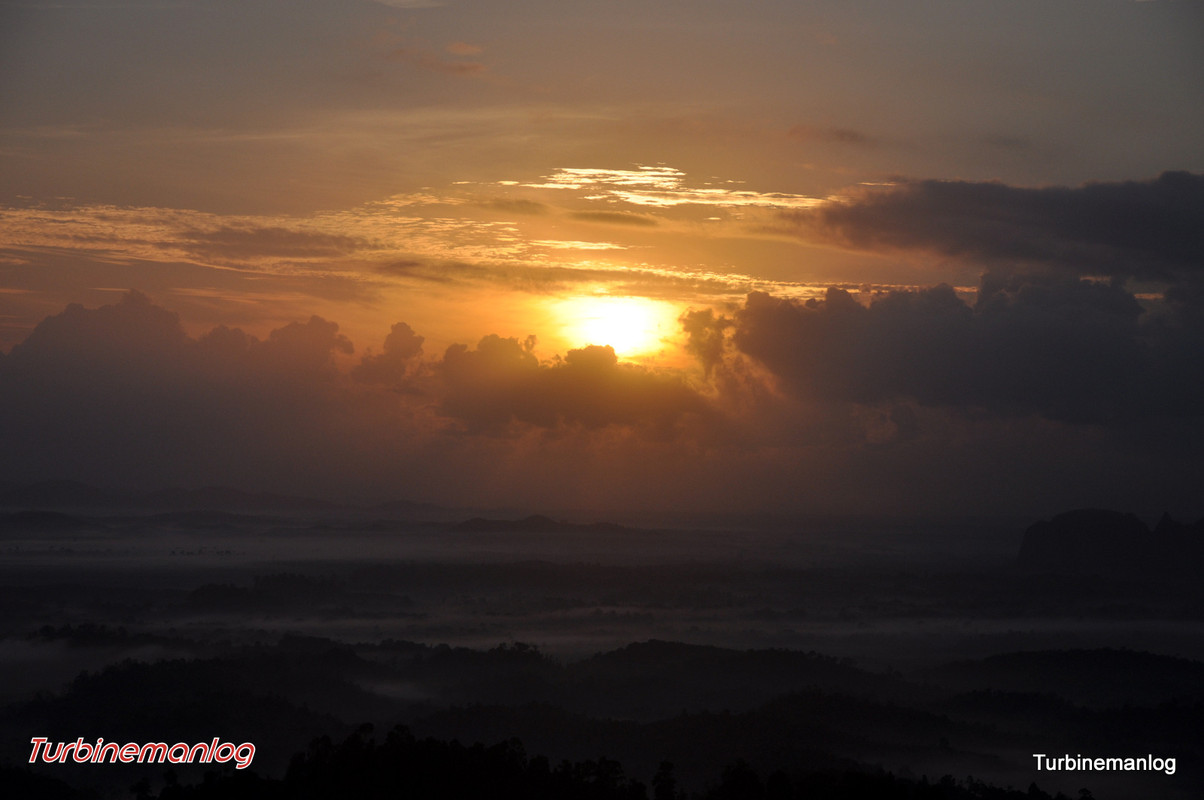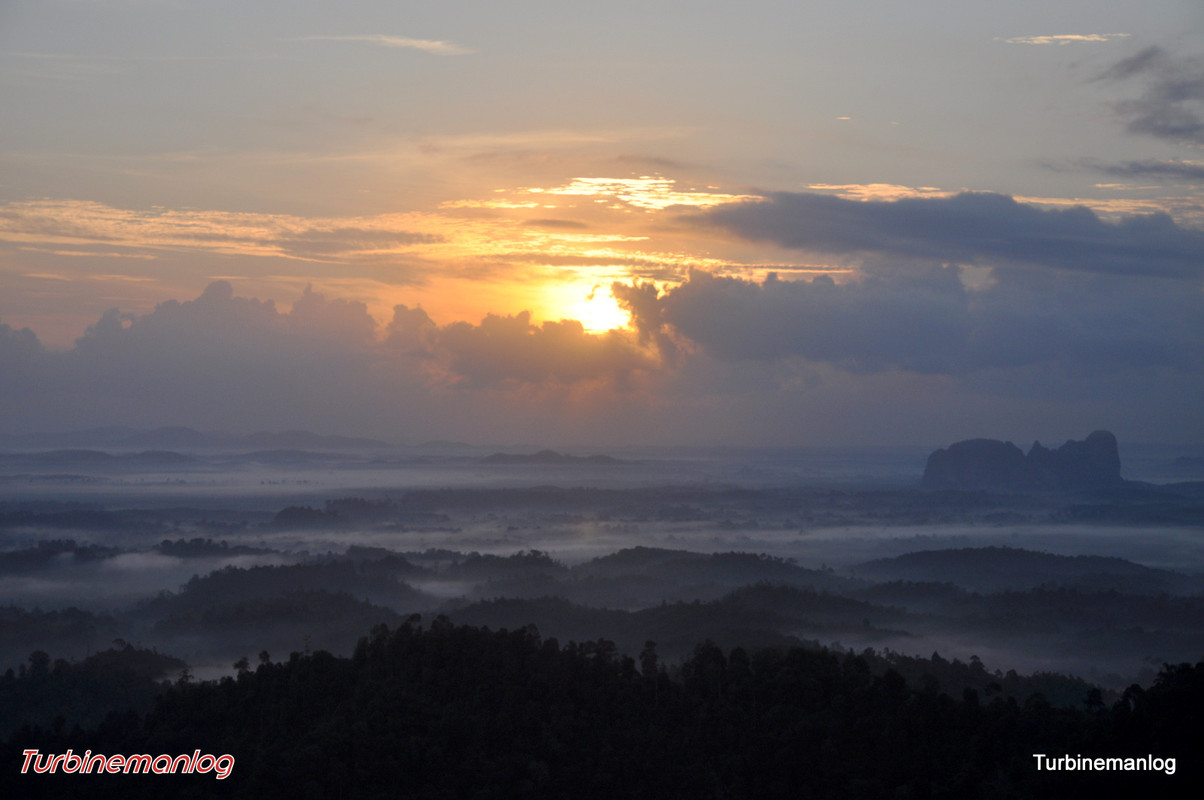 Gua Charas in the background.
Sungai Kuantan can be seen from above.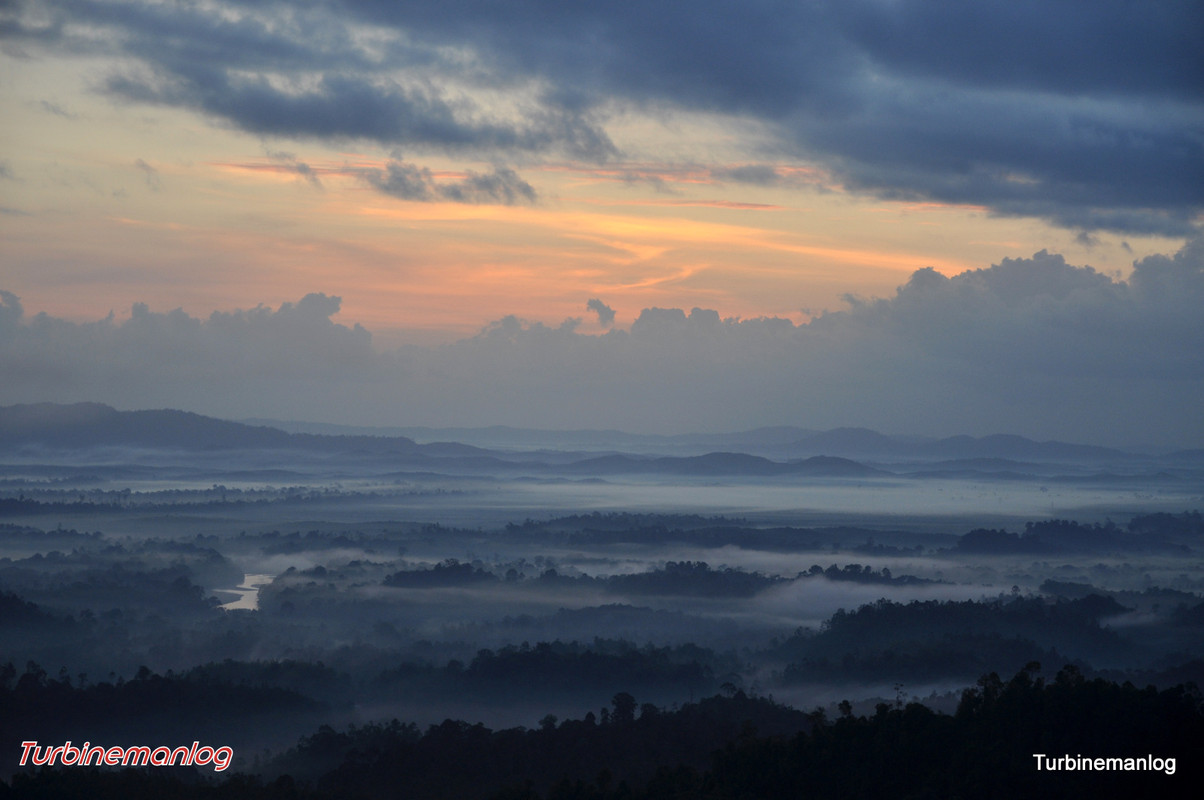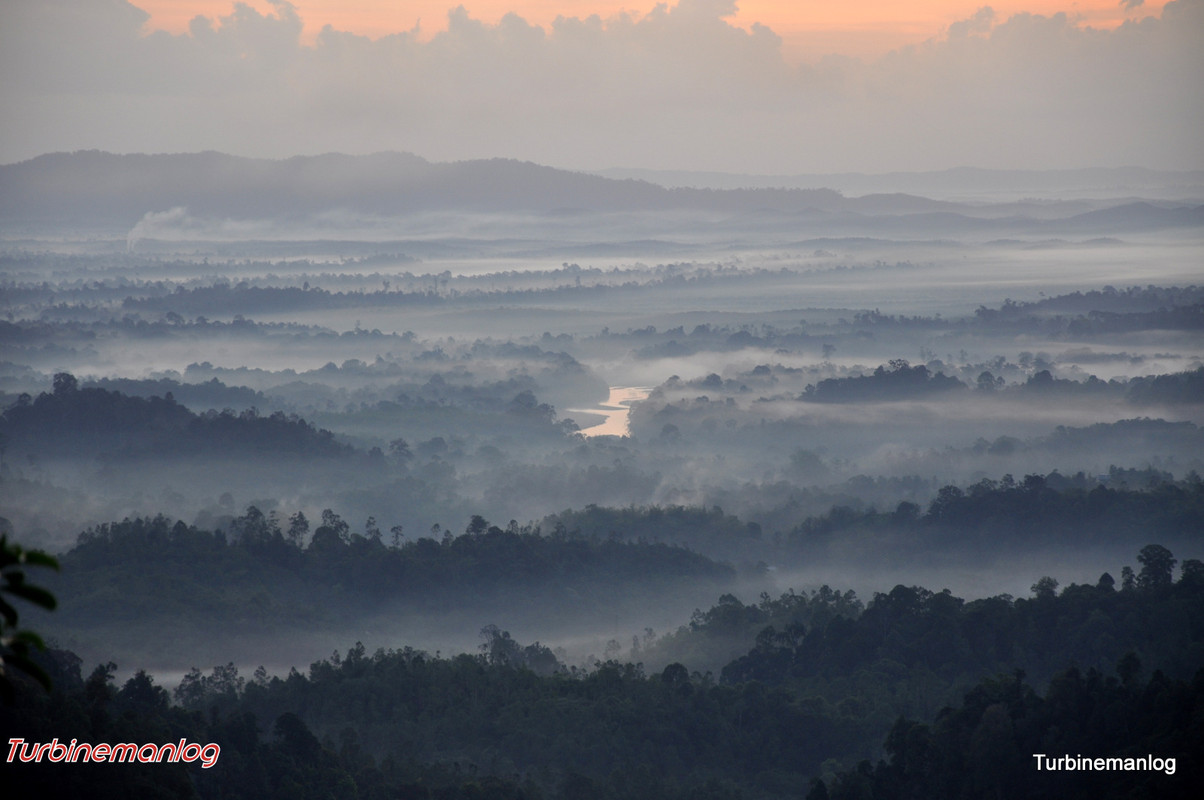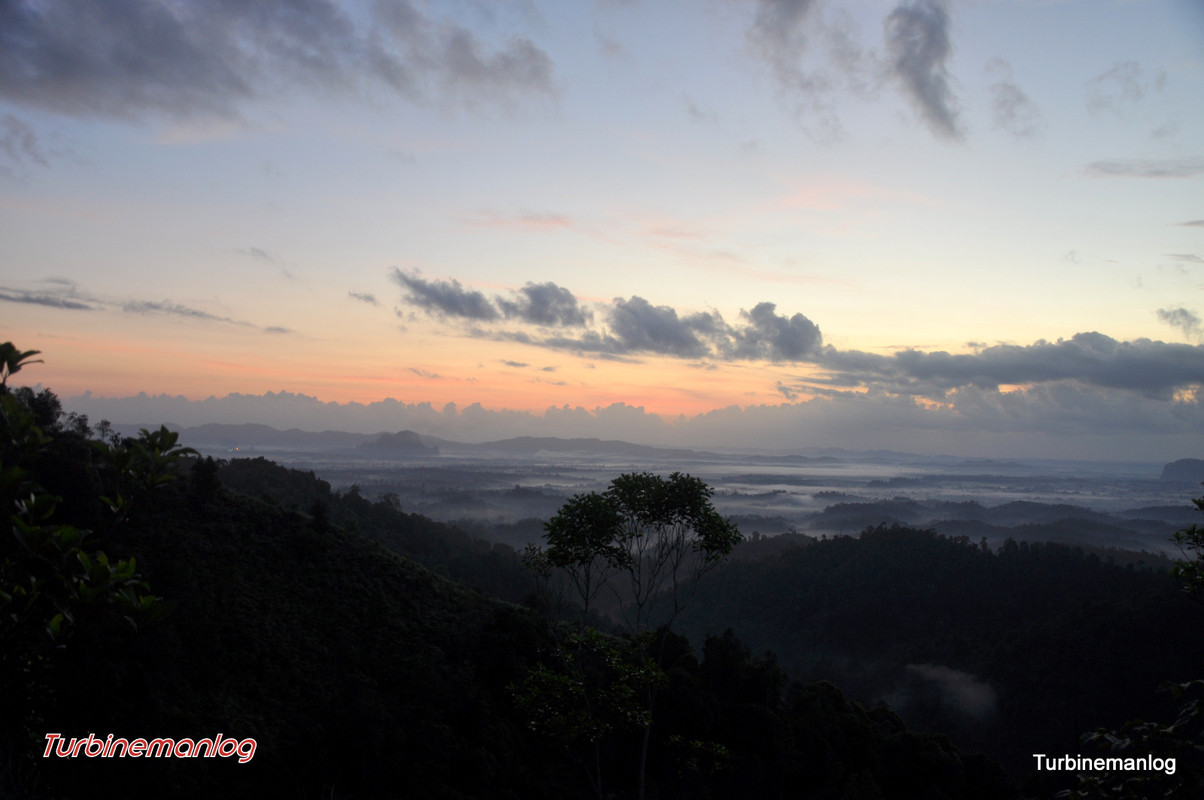 A misty Sungai Lembing from above.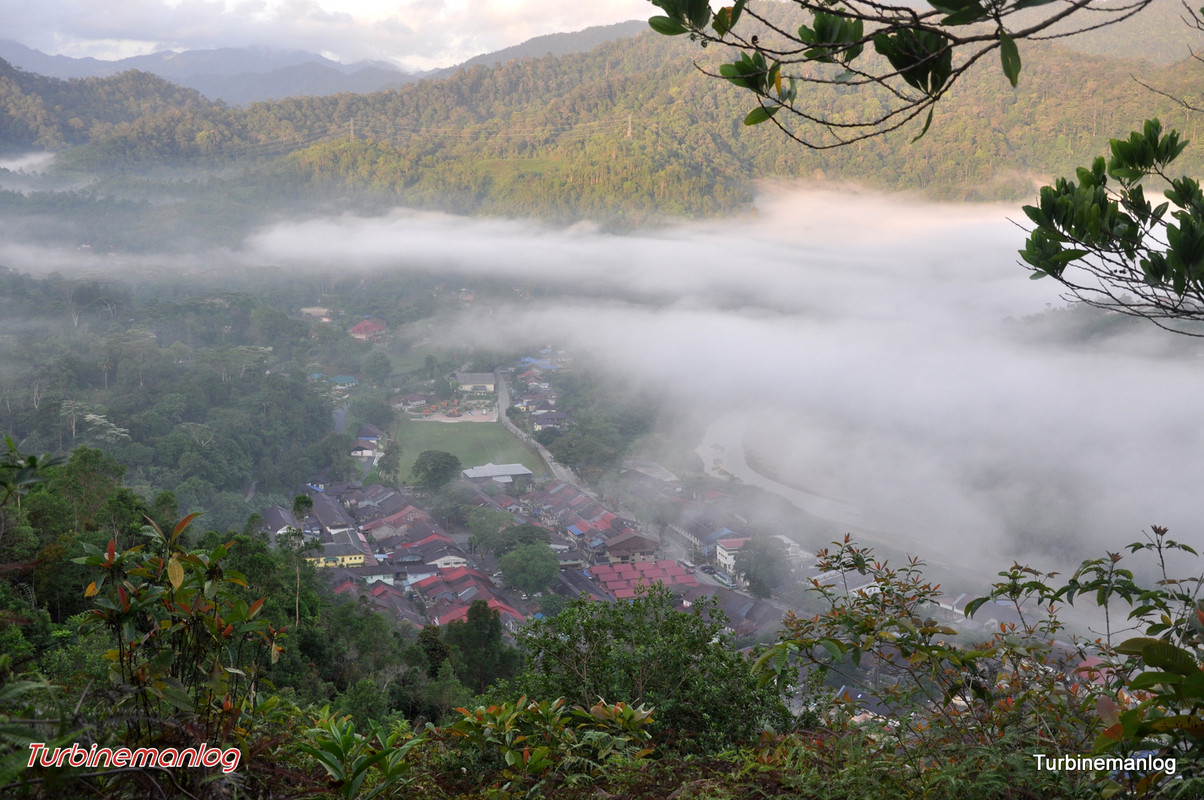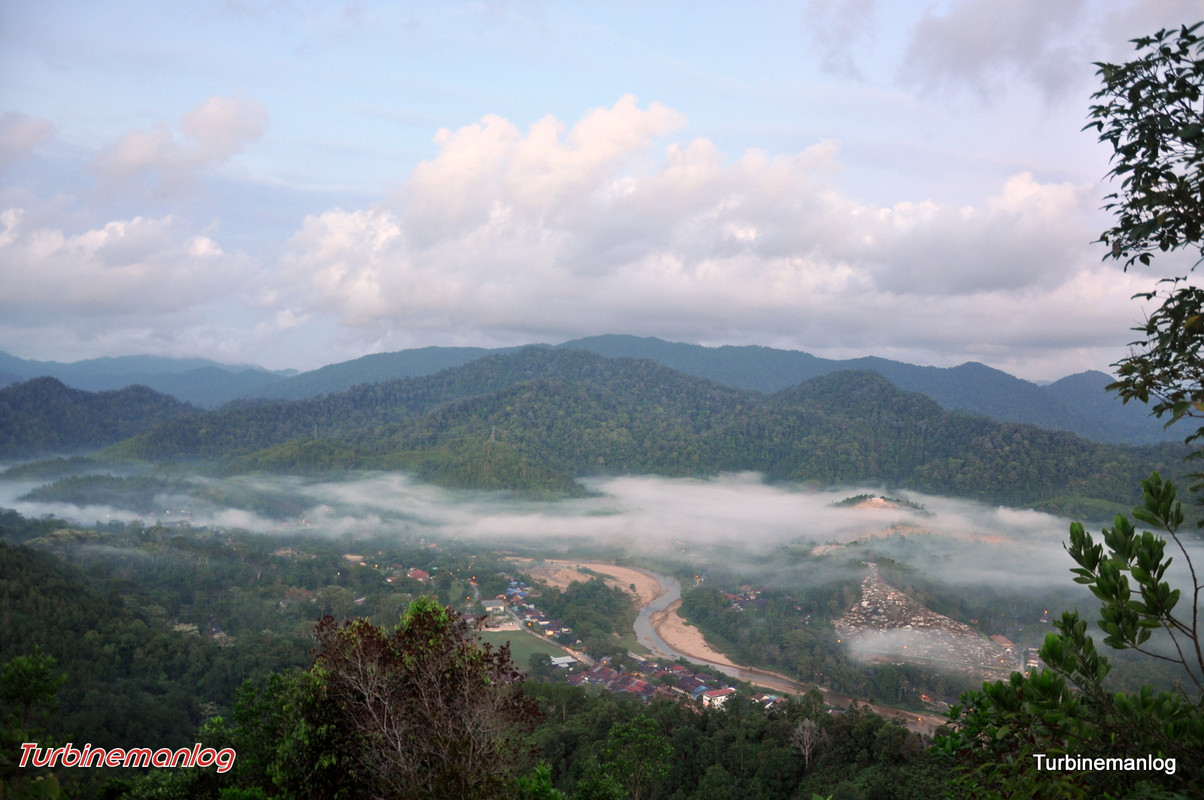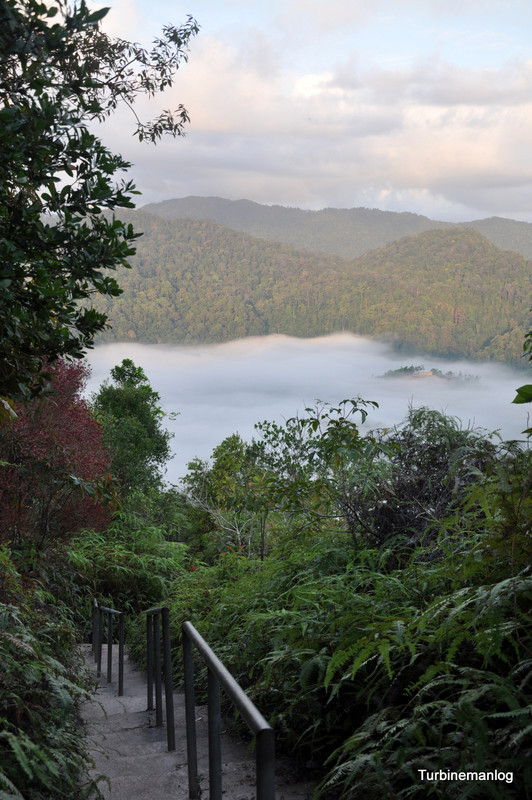 The stairways up the hill
is just behind the town market.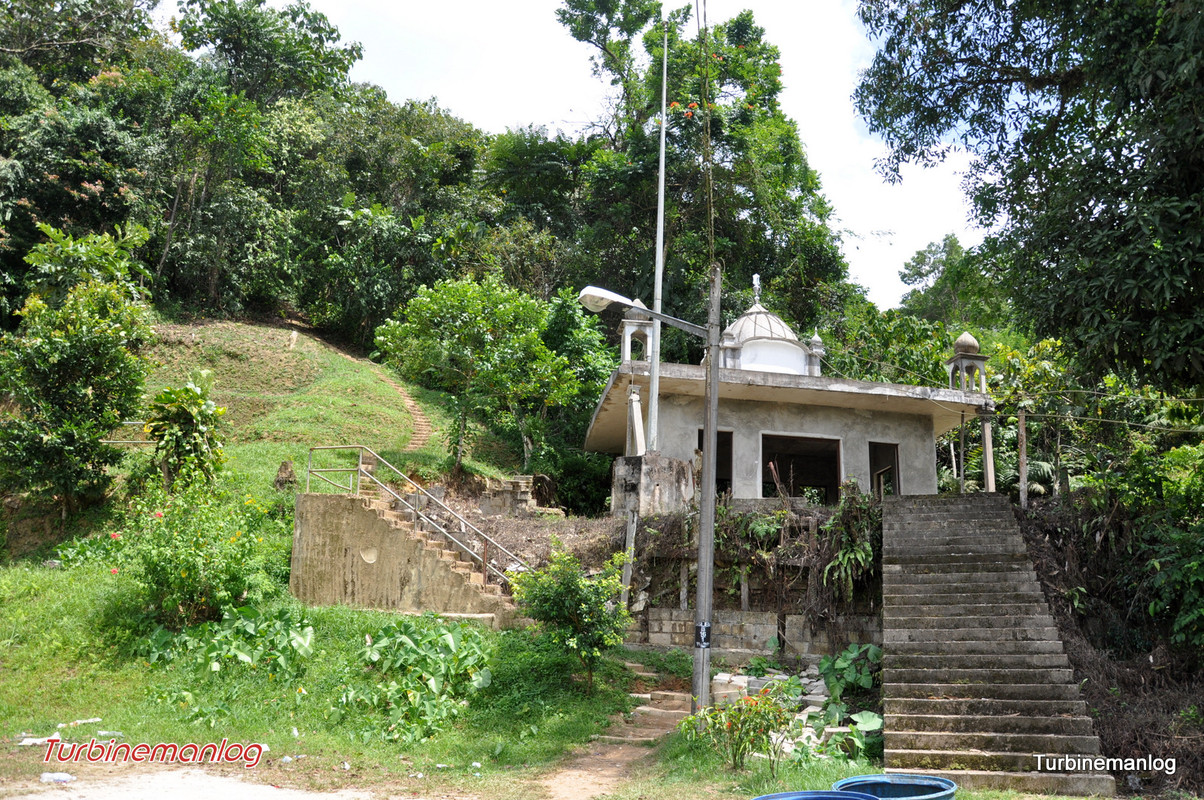 A sign board below the hill.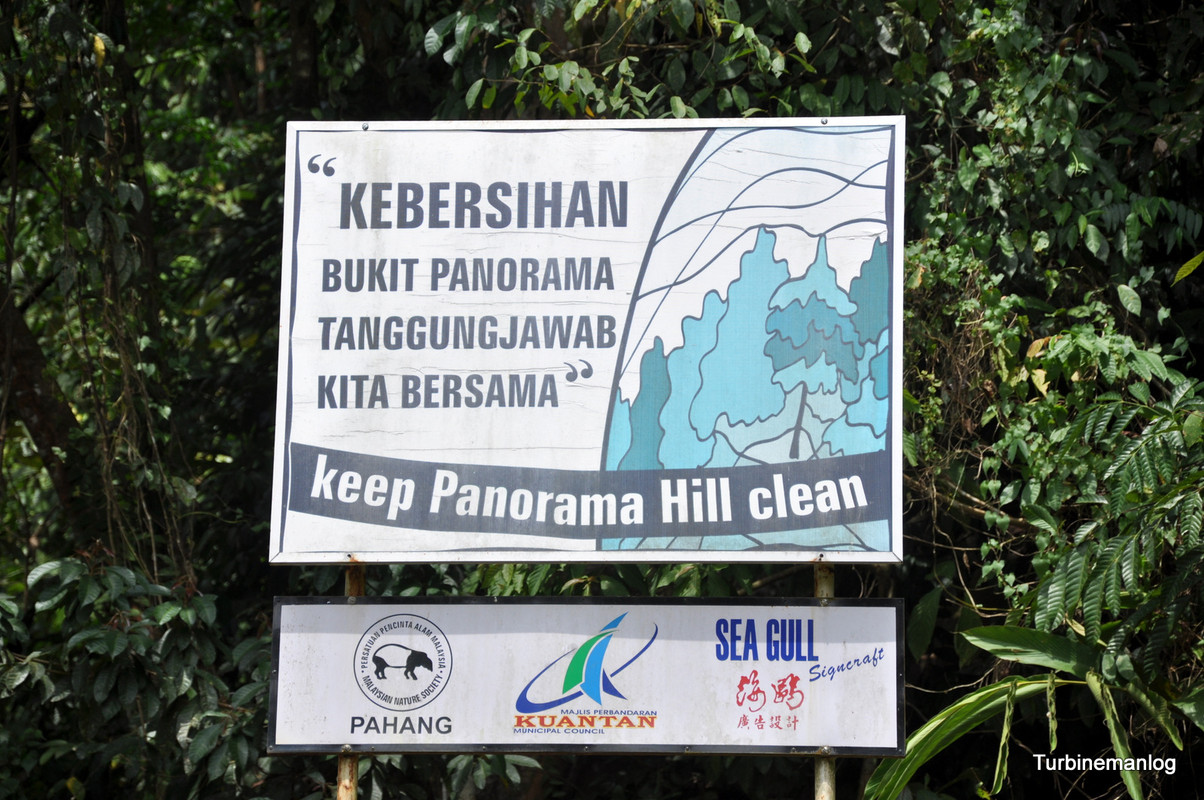 Road sign to the hill.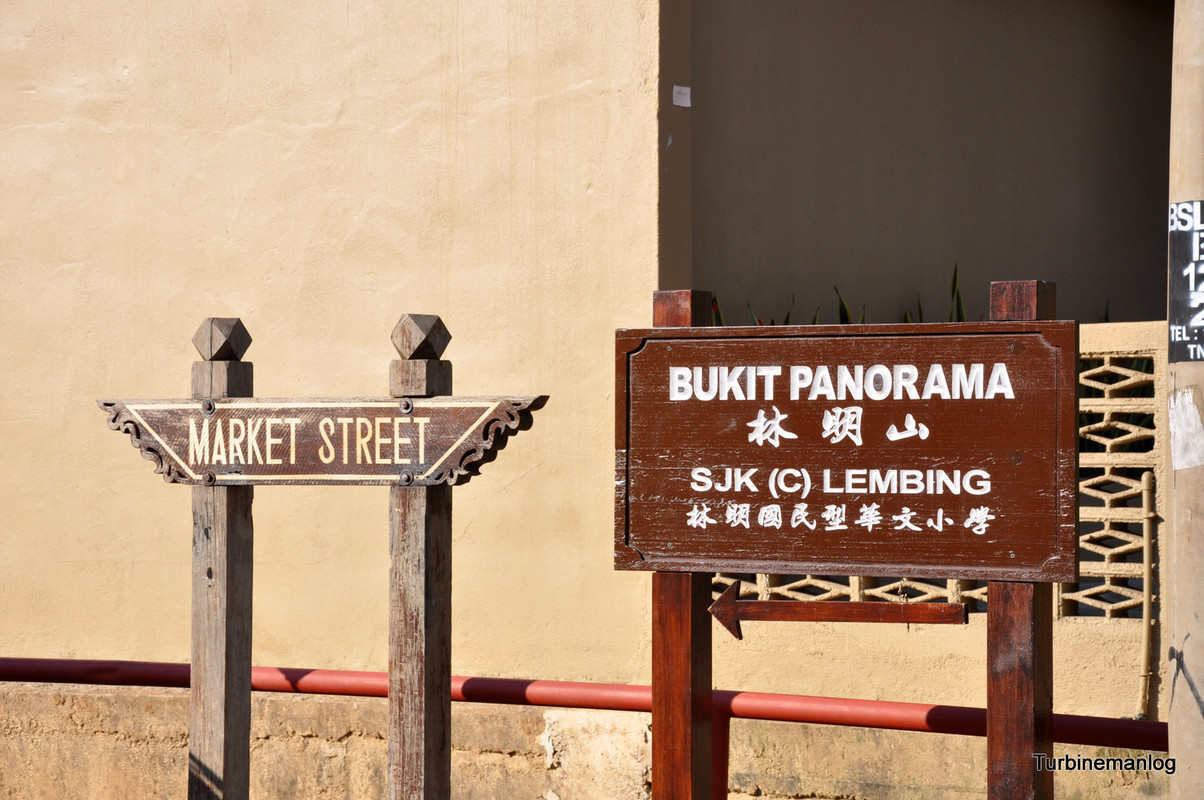 View
Panorama Hill
in a larger map