Photos from our day trip to the
Batek people
village
of Kampung Dedari, a short boat ride upstream
the Tembeling River from Kuala Tahan.
It's quite a nostalgic trip for me
since i am here to check on
those who are with me in a
photo
taken 35 years ago(1983)
at the campsite of Taman Negara,Kuala Tahan.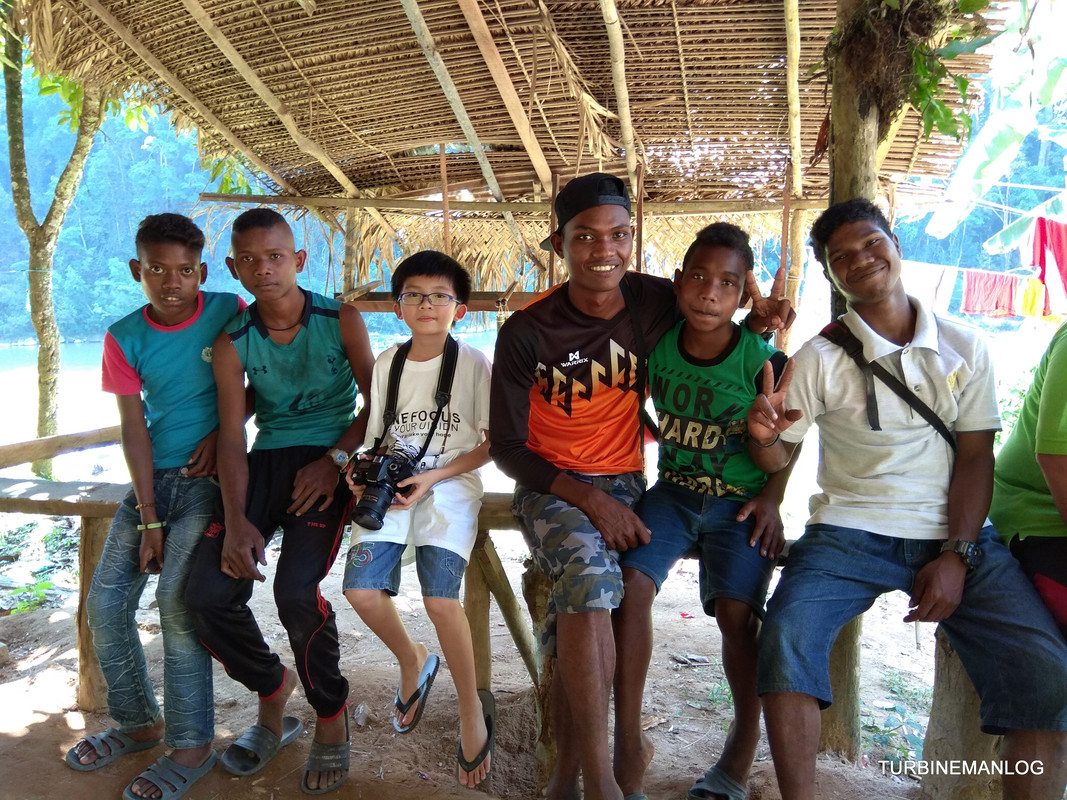 my son Wei Yang with a younger school going batch.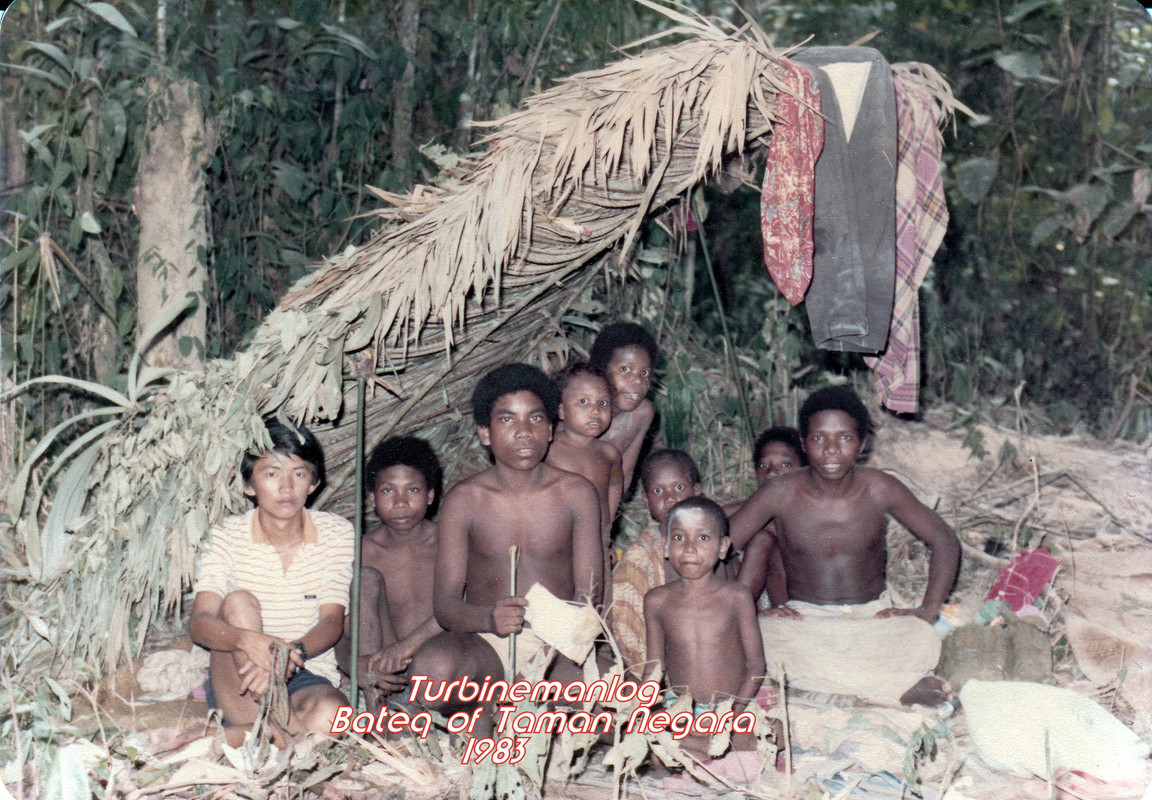 Sad to hear from Tok Batin Sena that the one in the middle is no more with us and
the where about of the rest unknown,they should be between 40-55 years of age now.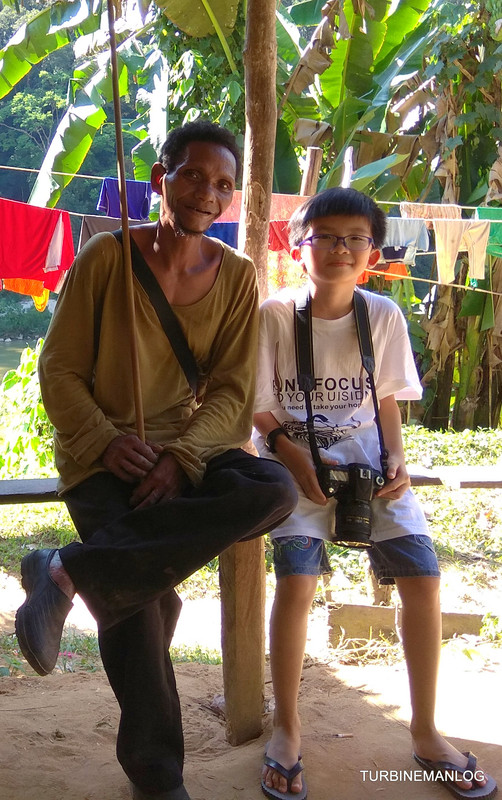 Yang with village headman,Tok Batin Sena.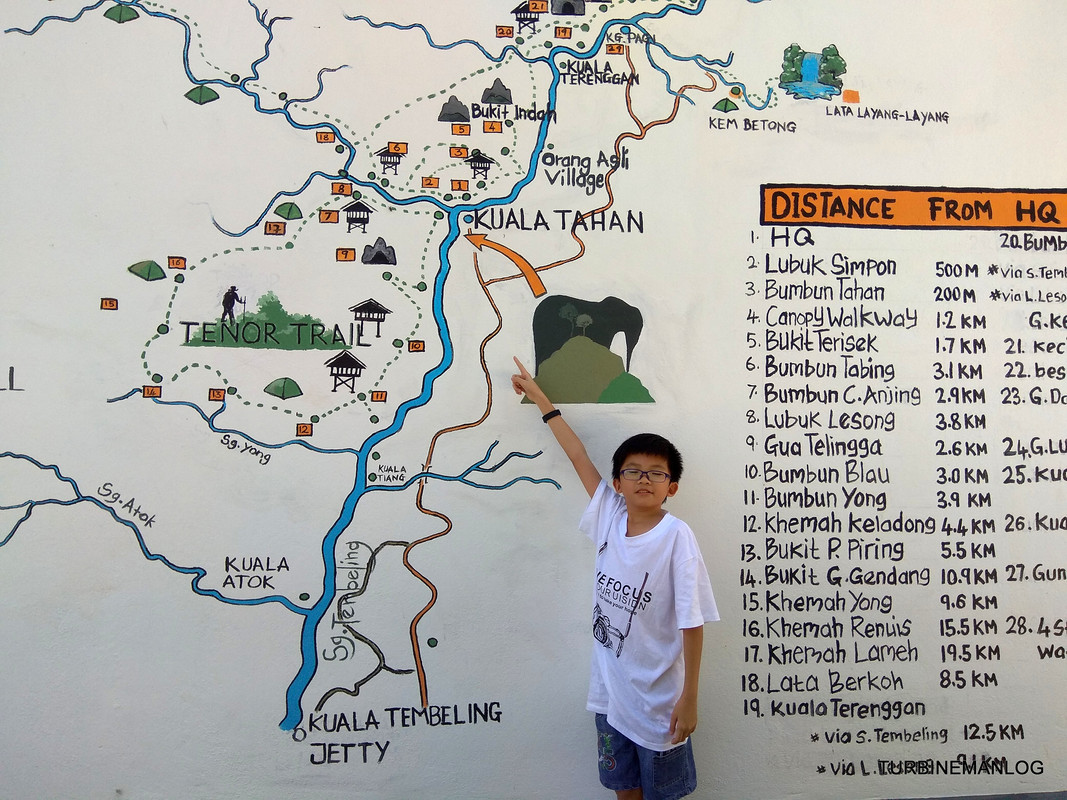 a very informative map of Taman Negara on the wall of
Tebing Guest House
our nice place of stay here.(Contact Rani +60135843476)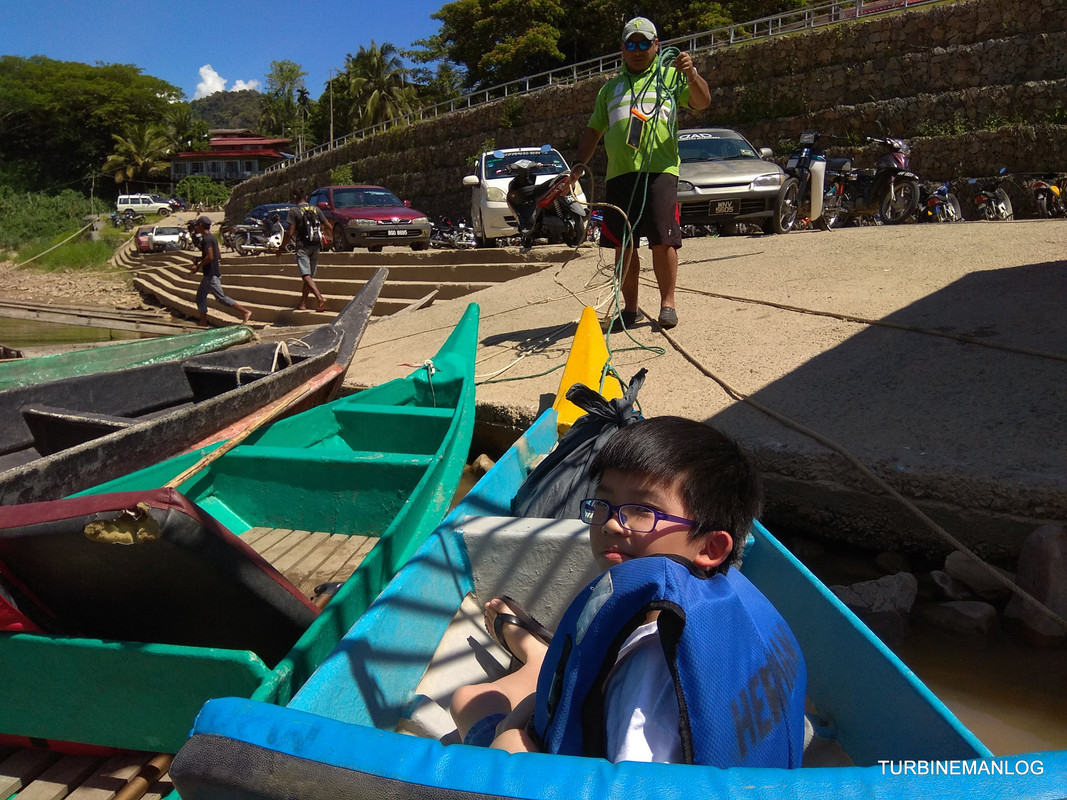 Herman our boatman for the boat trip.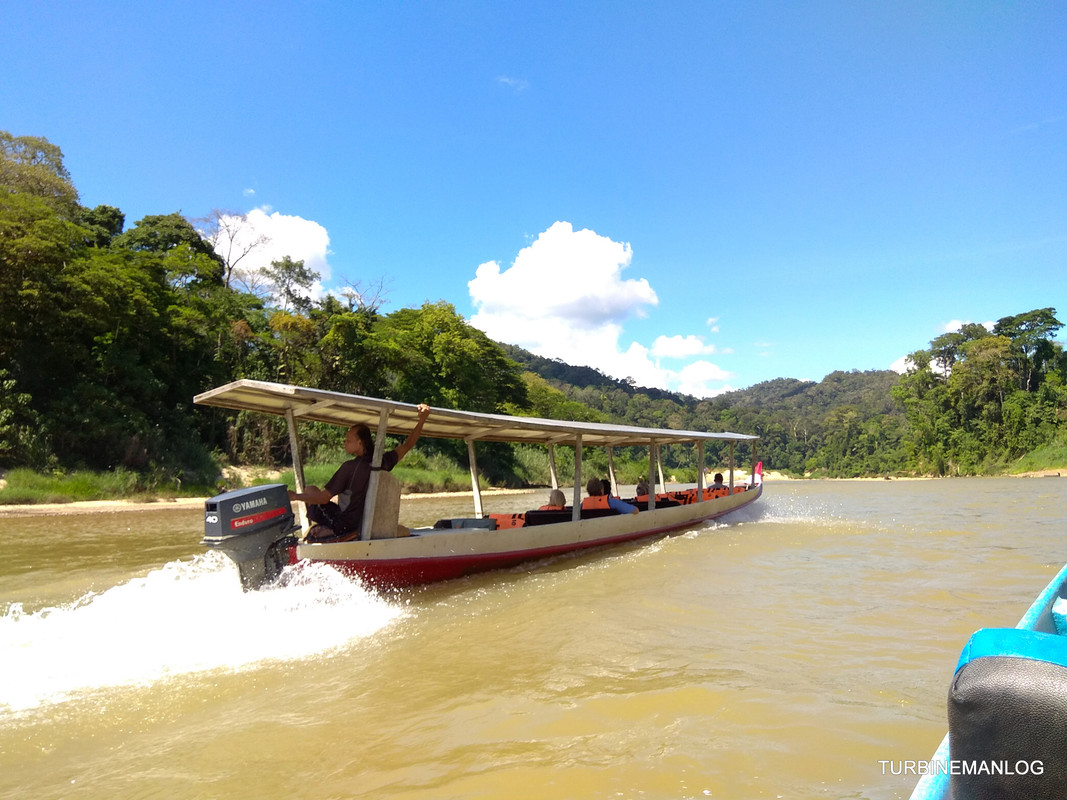 our journey up the Tembeling River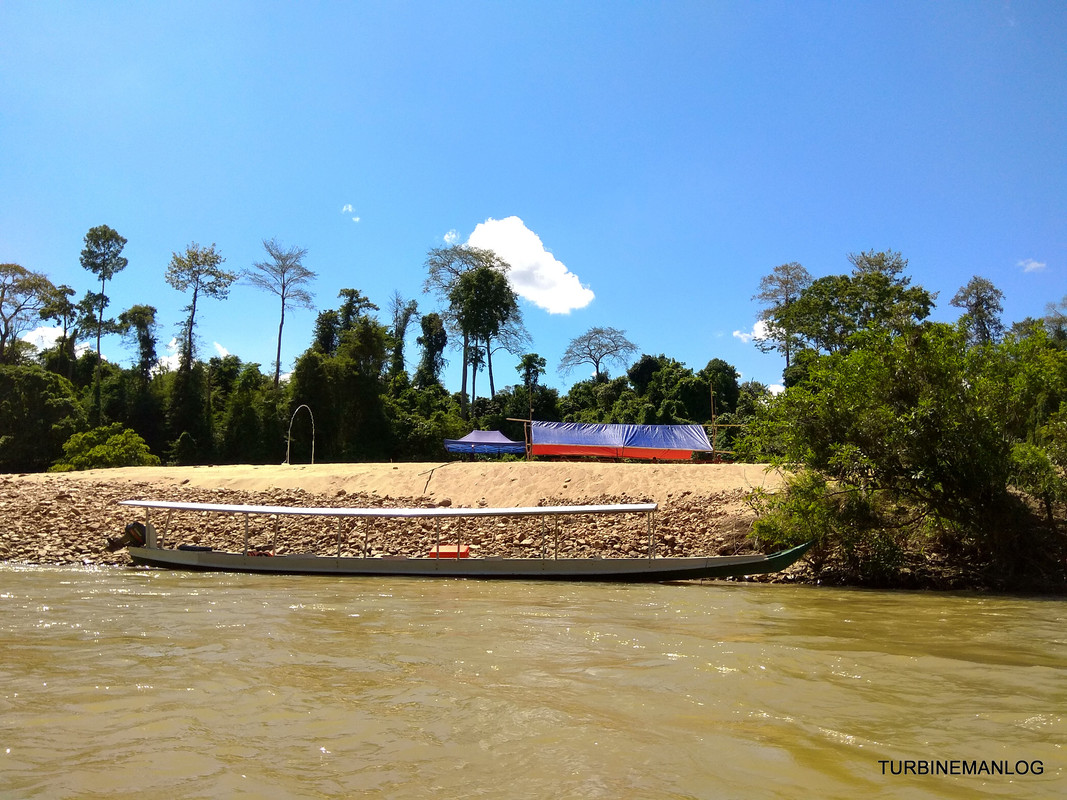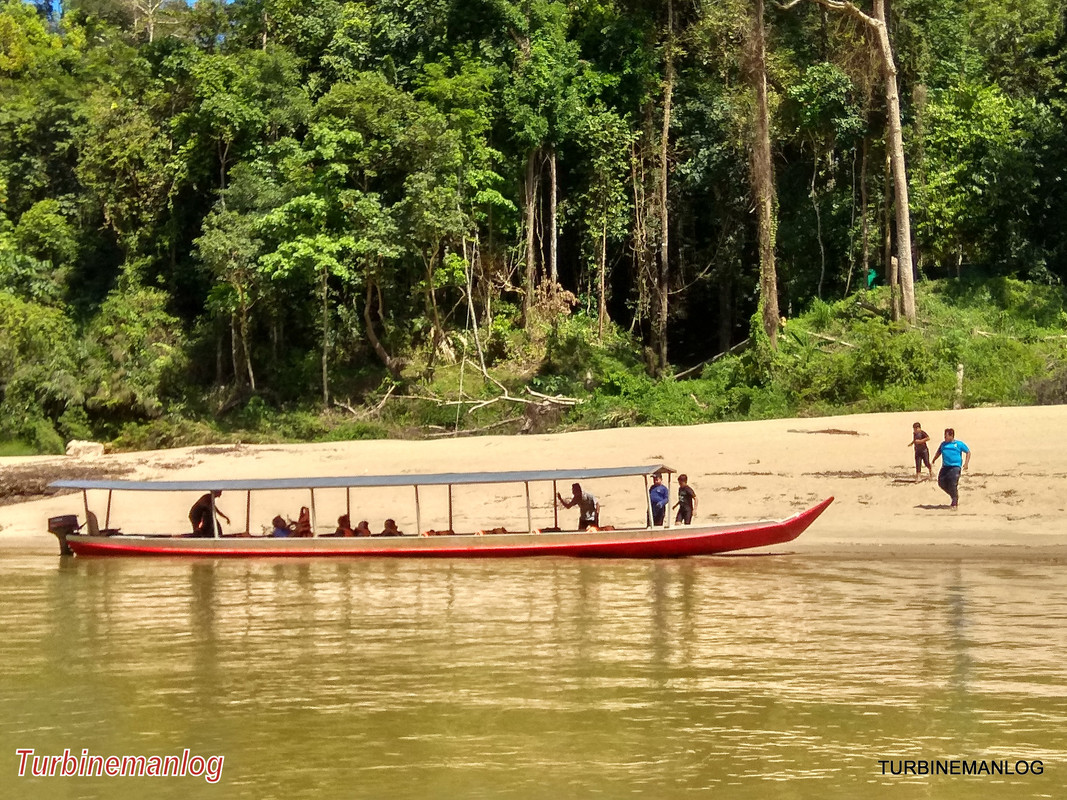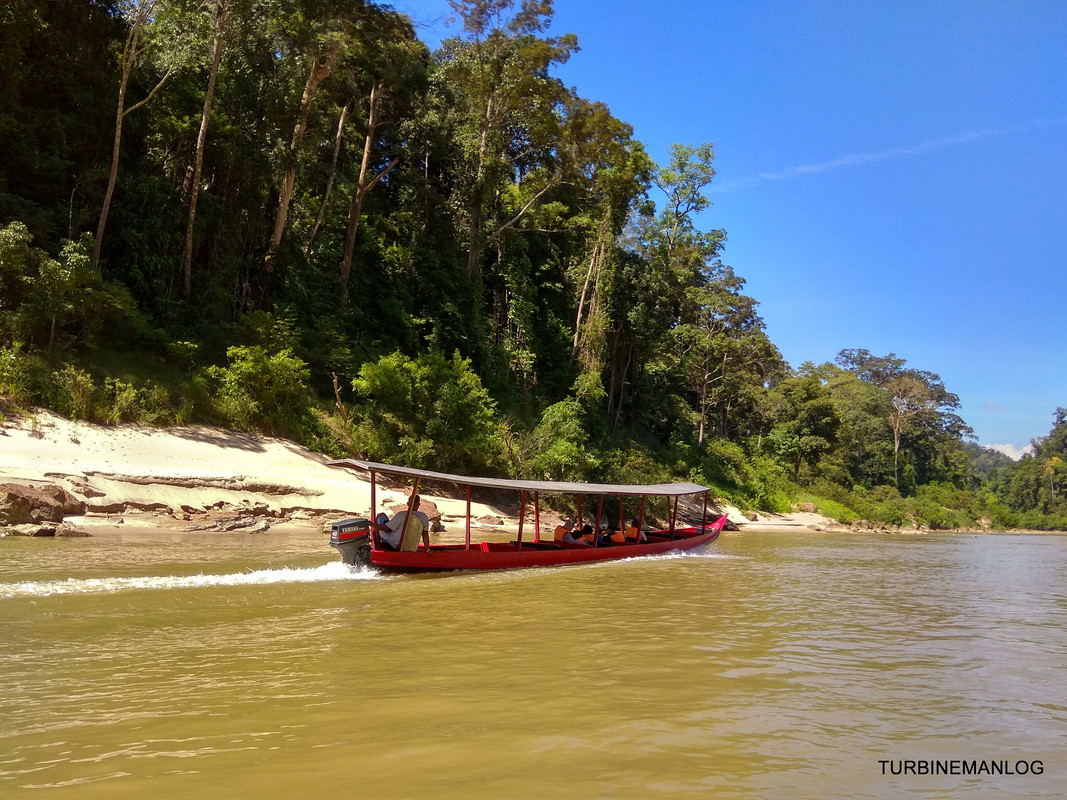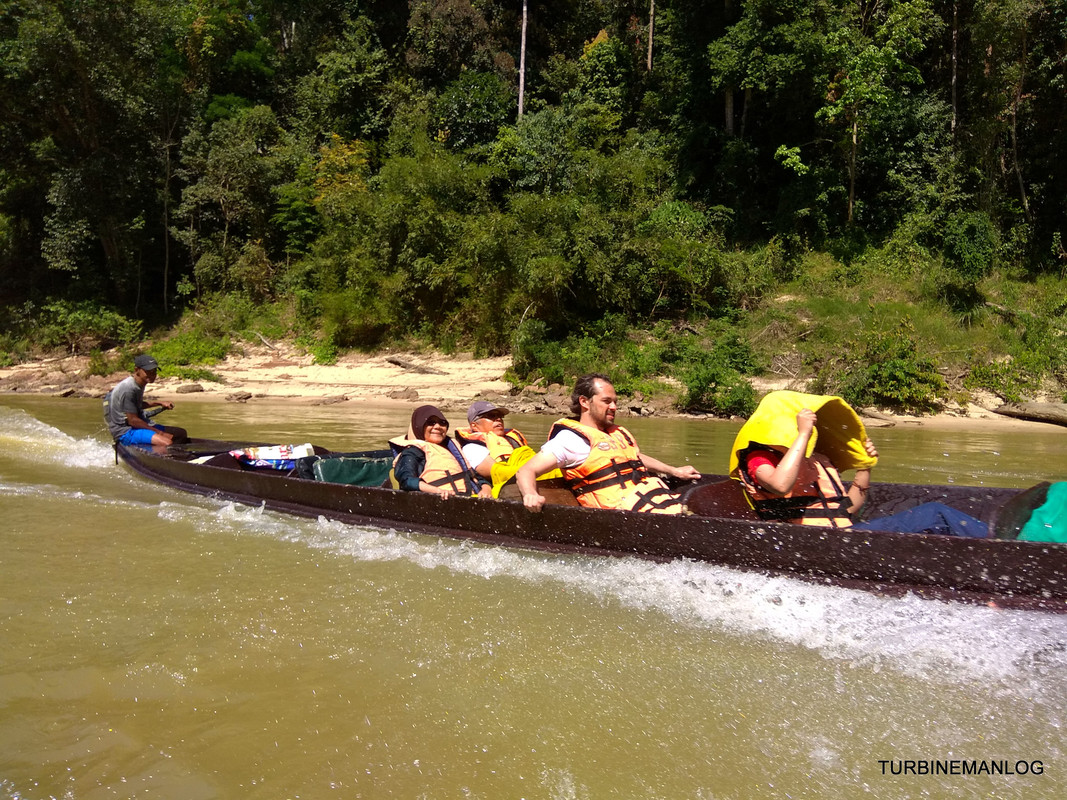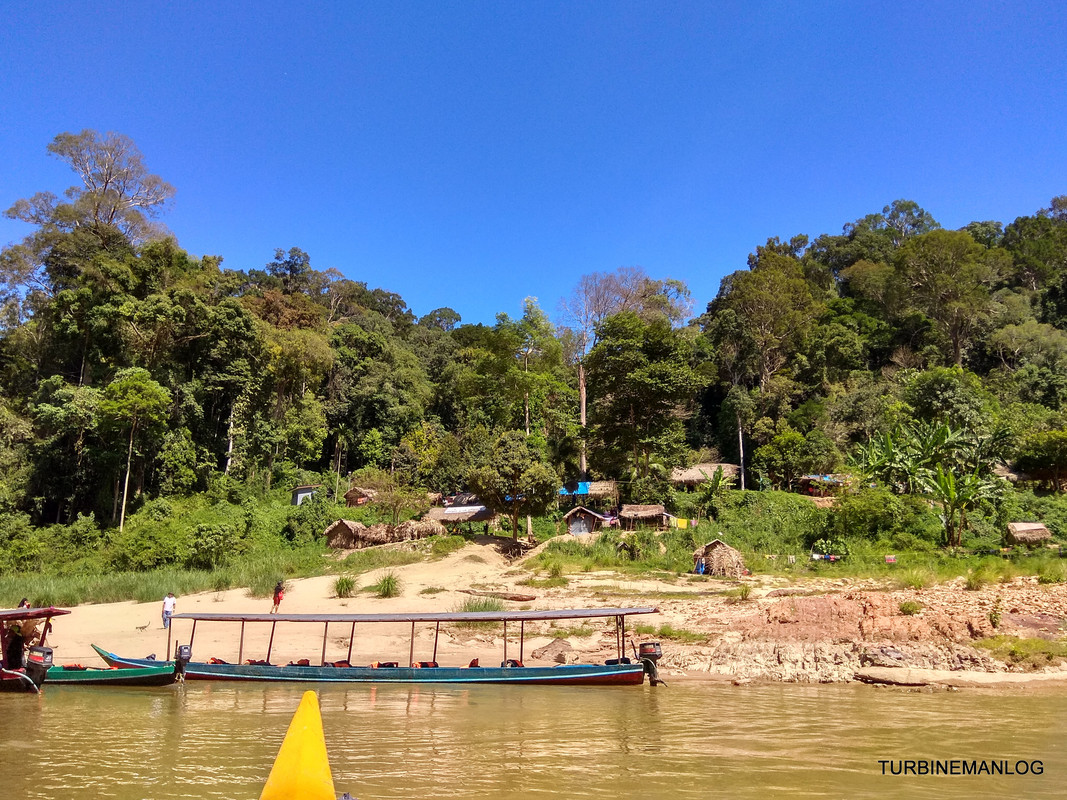 Kg Dedari from the boat.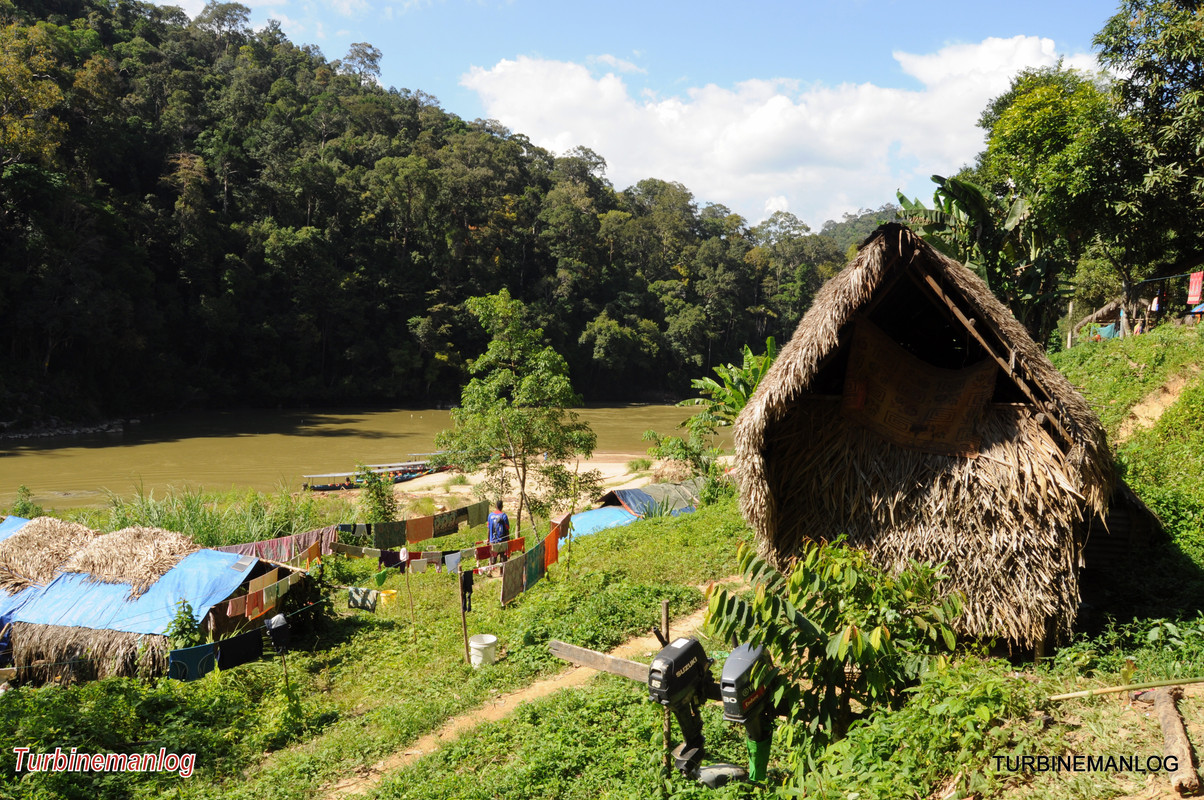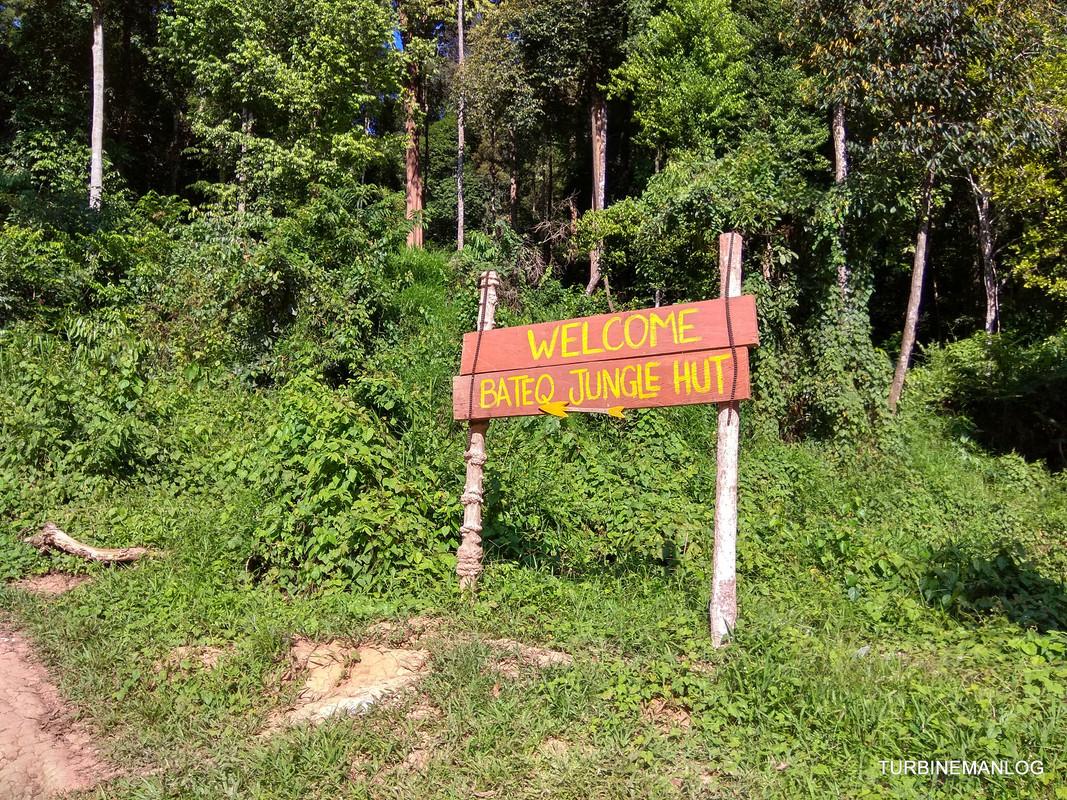 bateq-community-taman-negara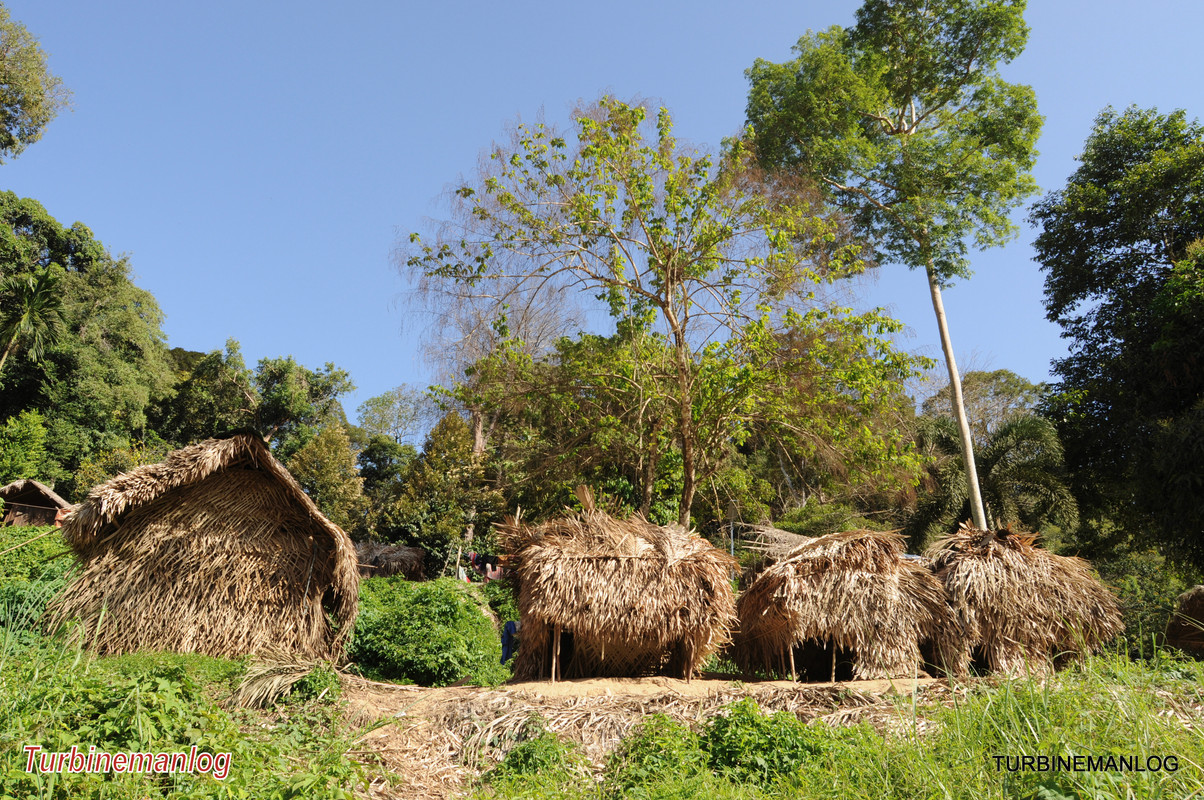 Jungle hut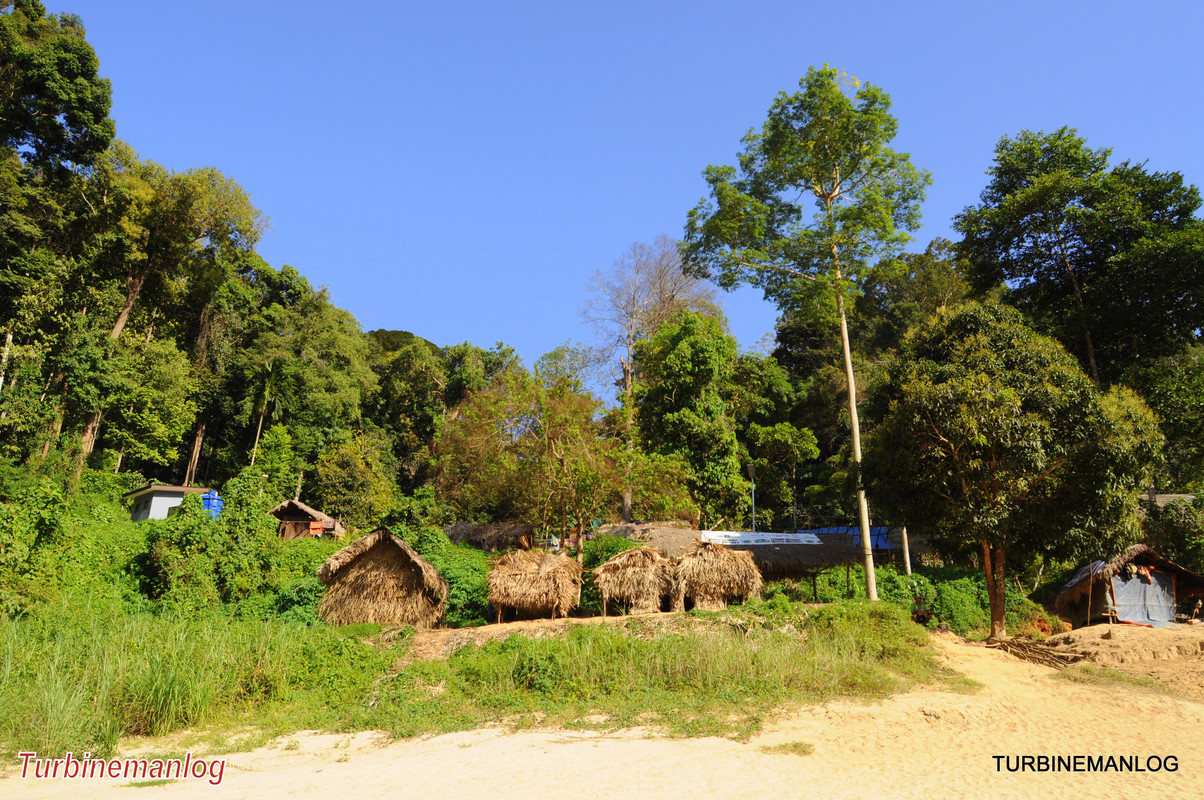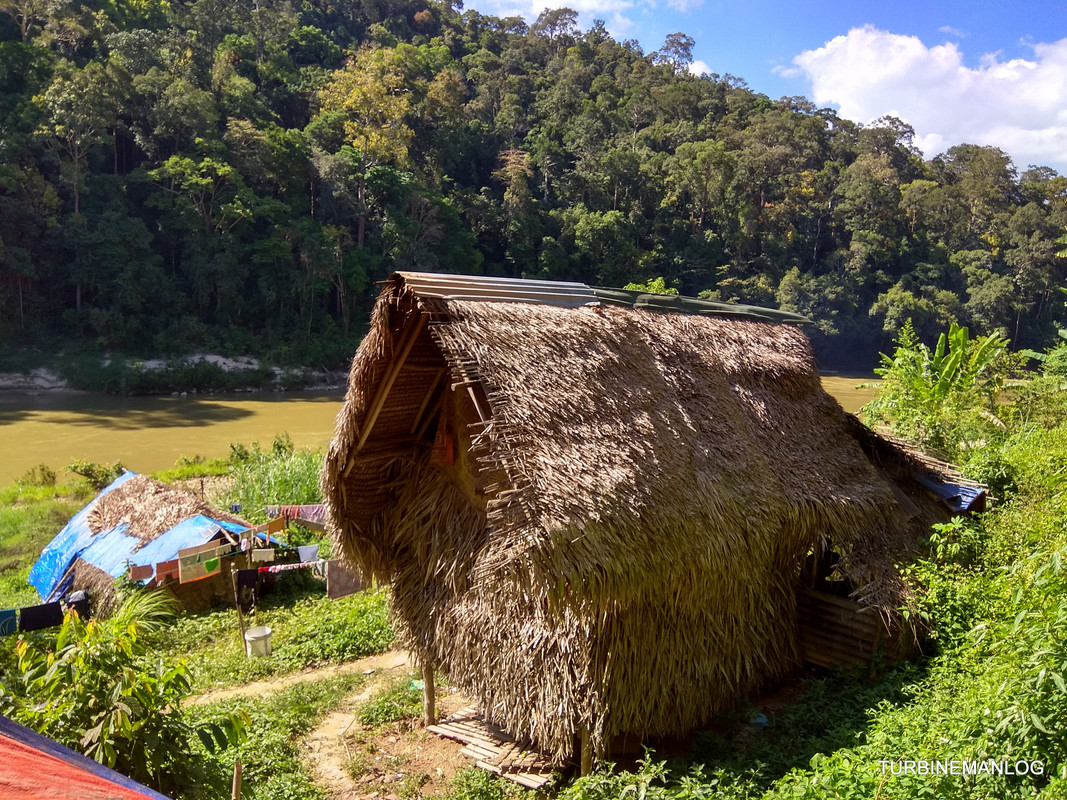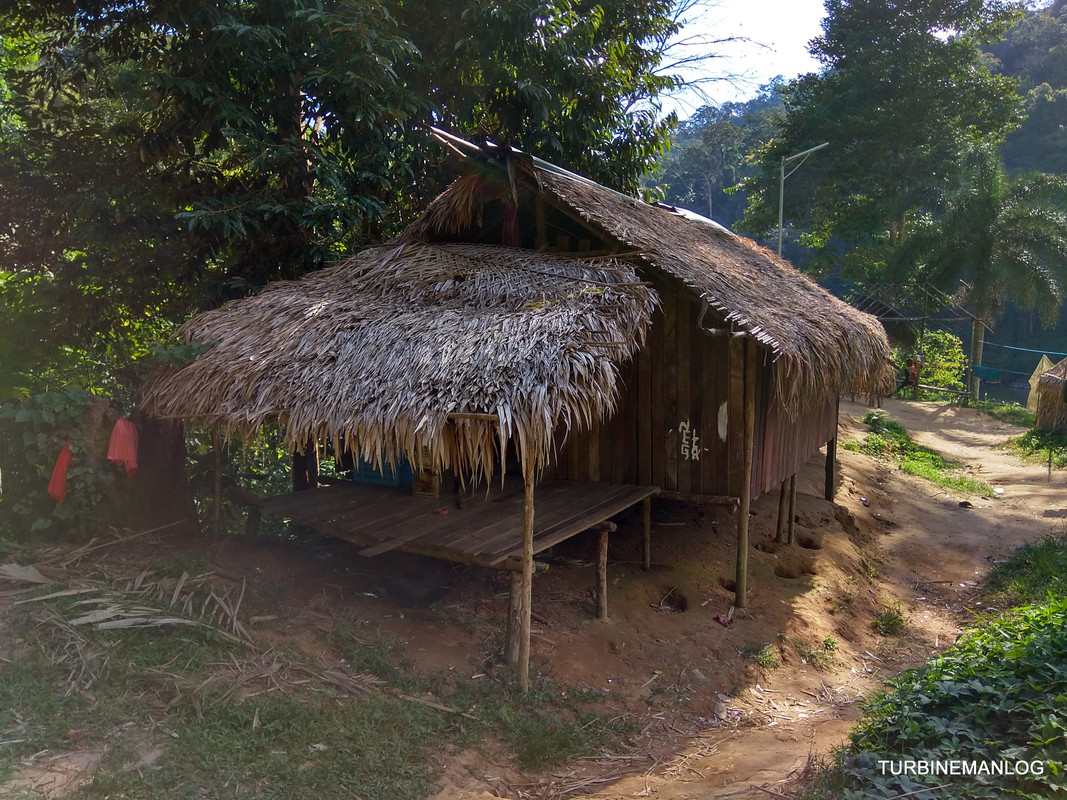 a simple home and life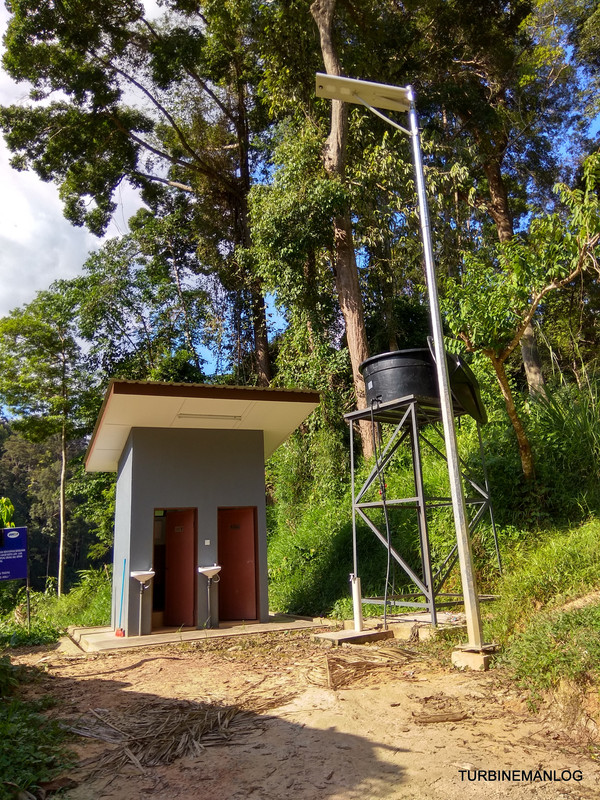 something refreshing,modern toilet and bath with solar pump and lighting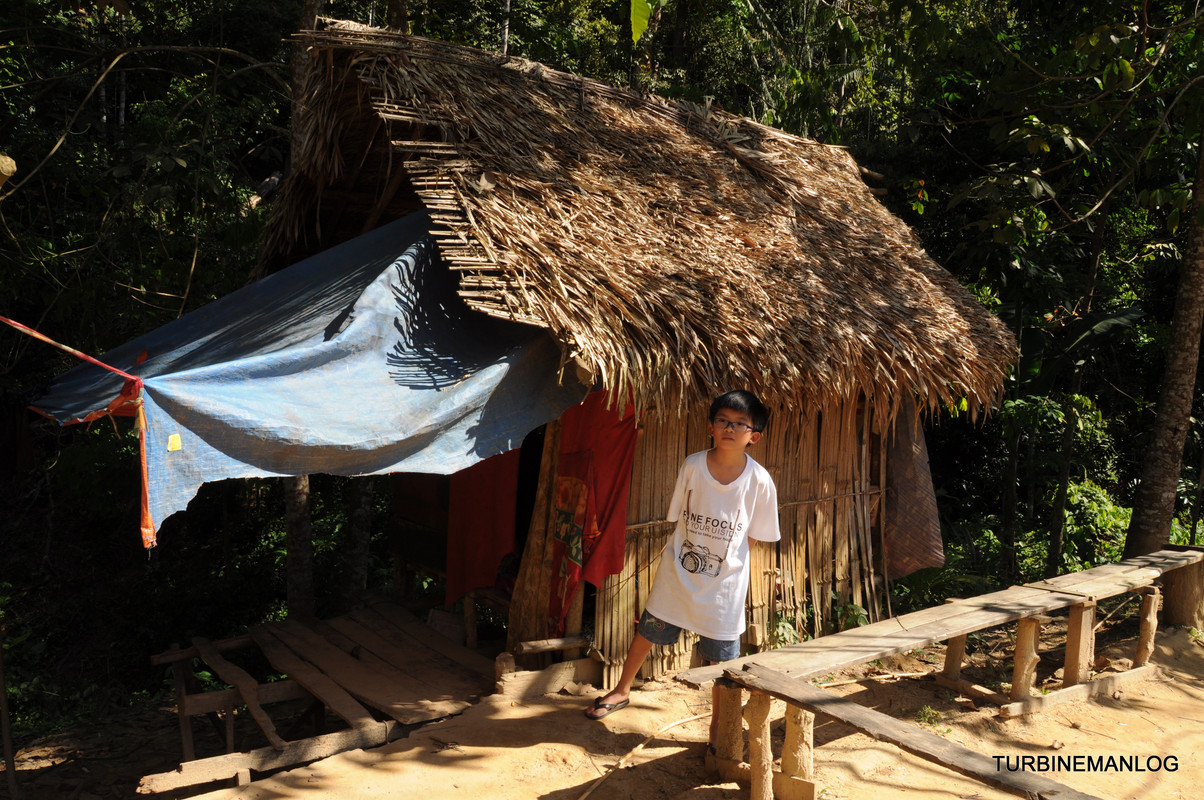 a bachelor's hut?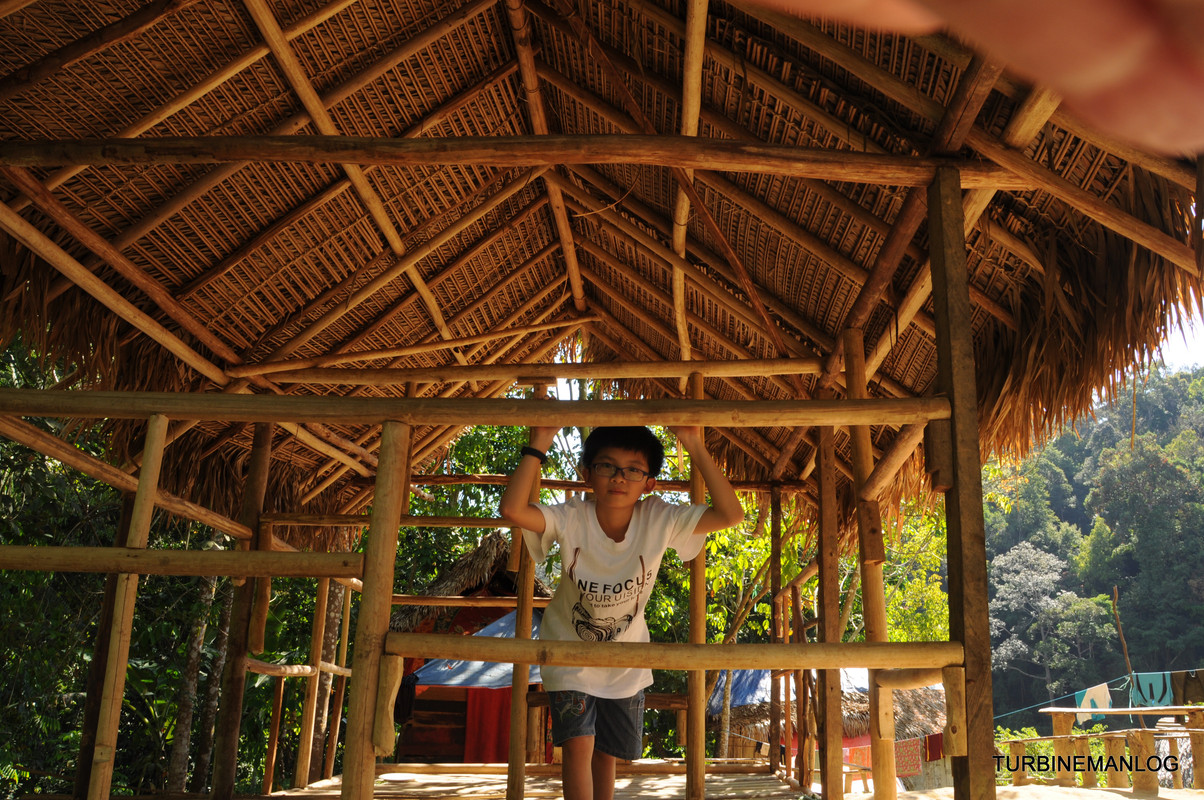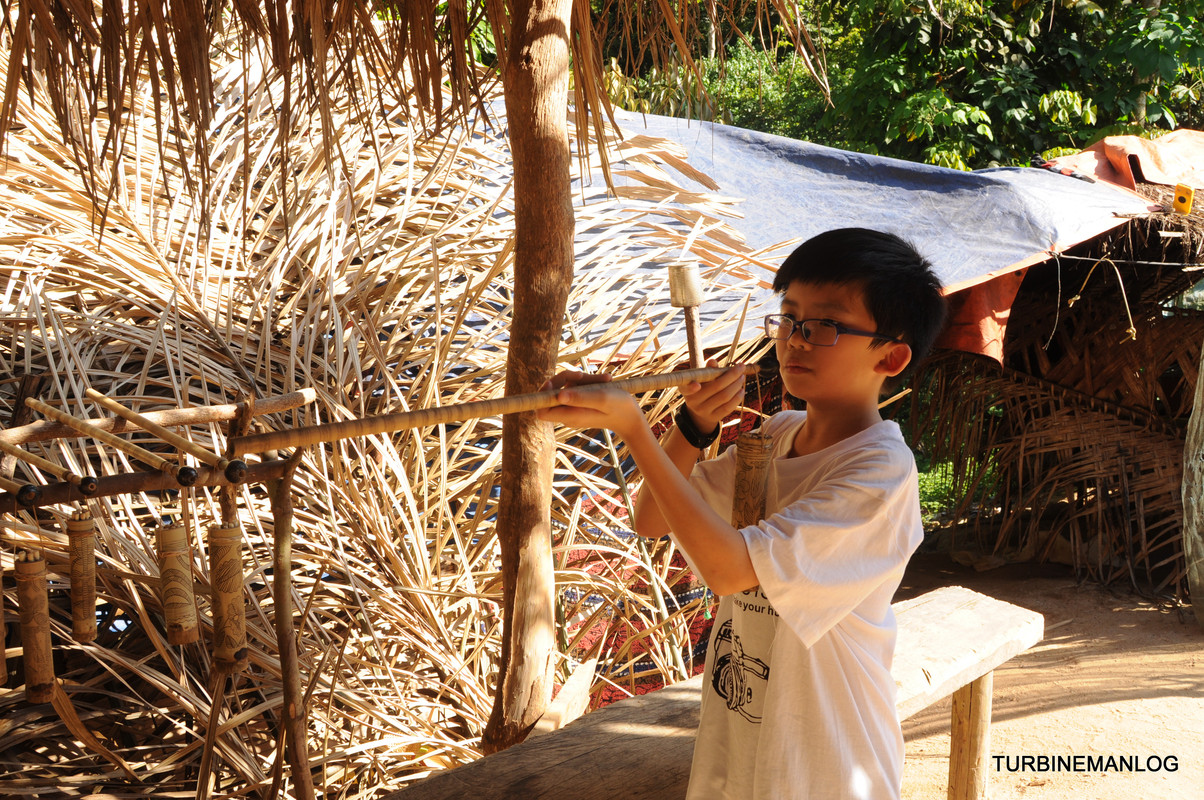 checking on a small short blowpipe sold to visitors,don't come home without one!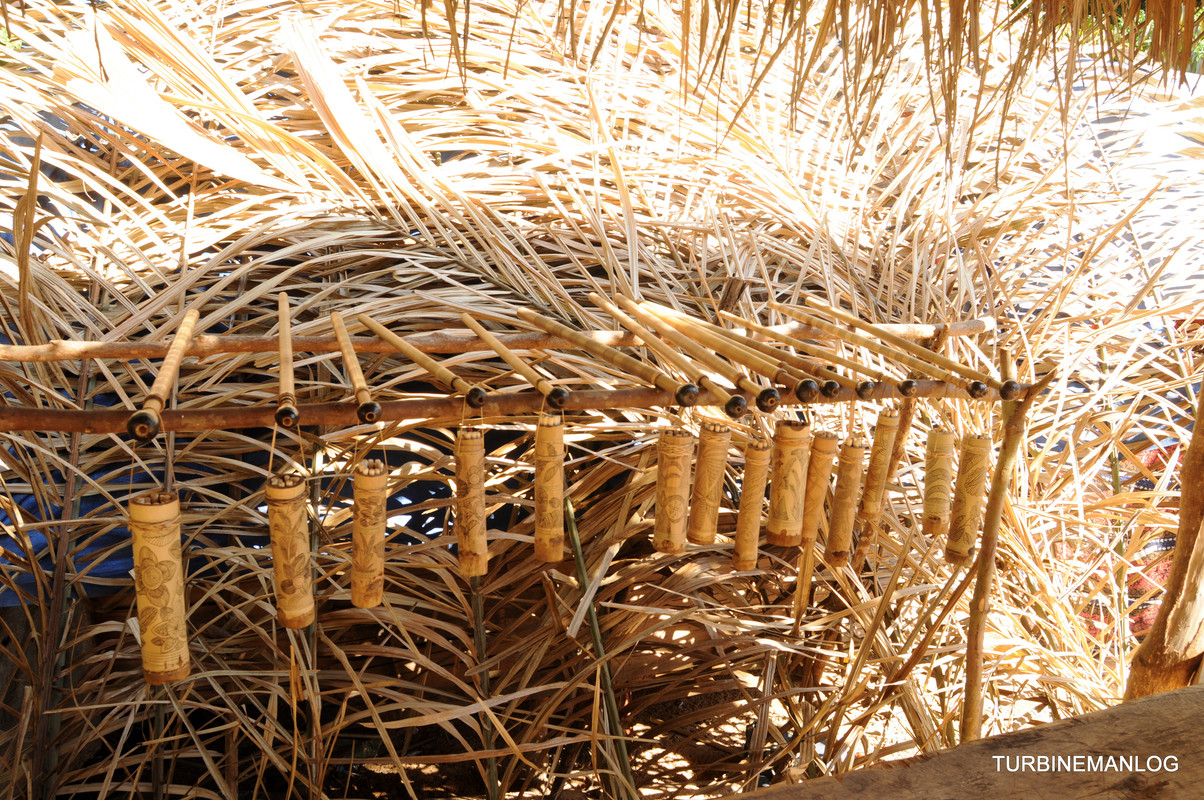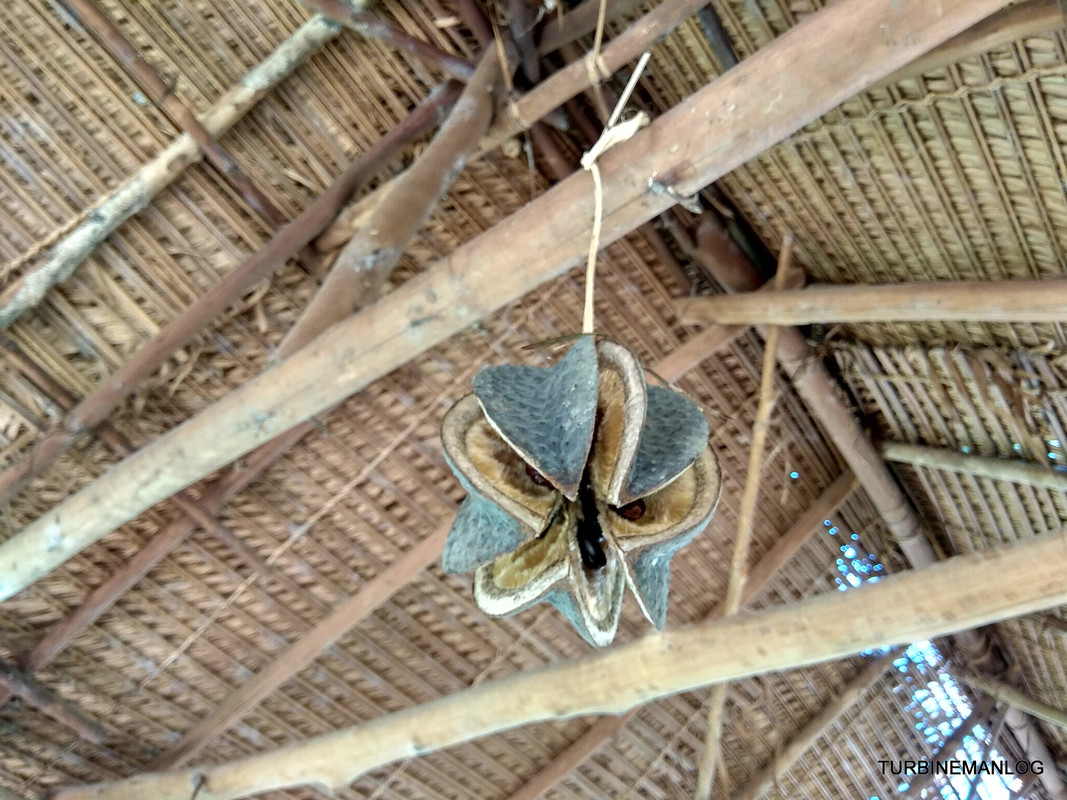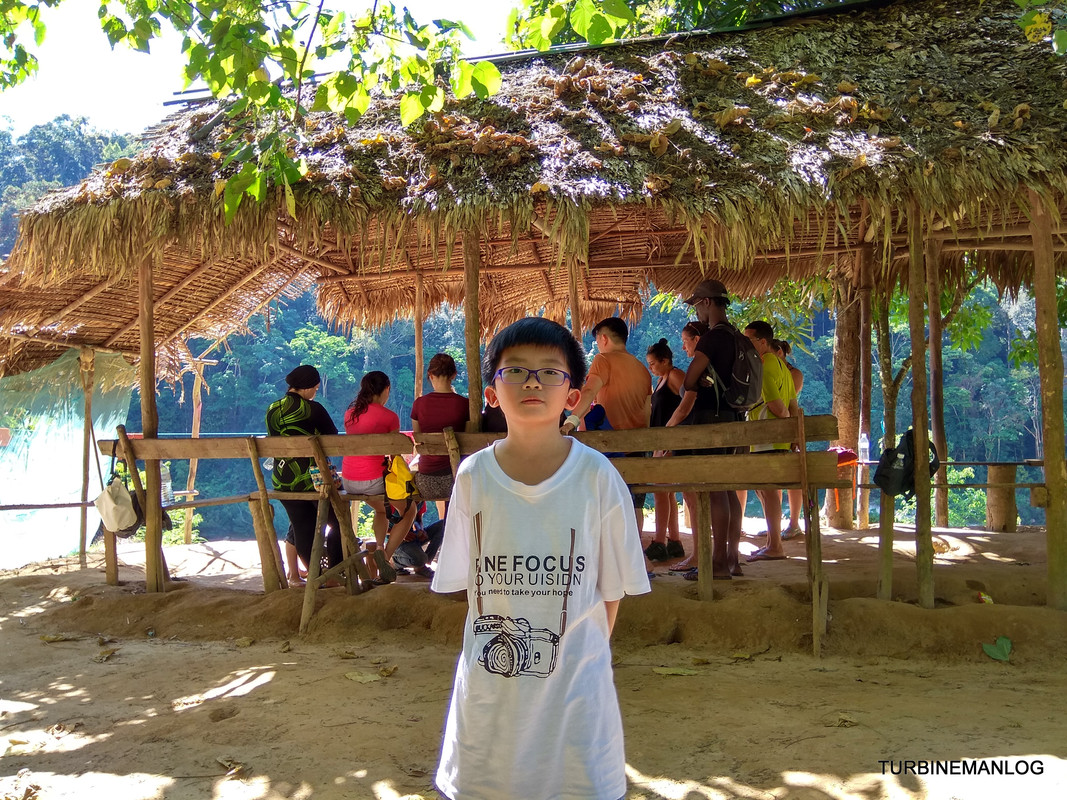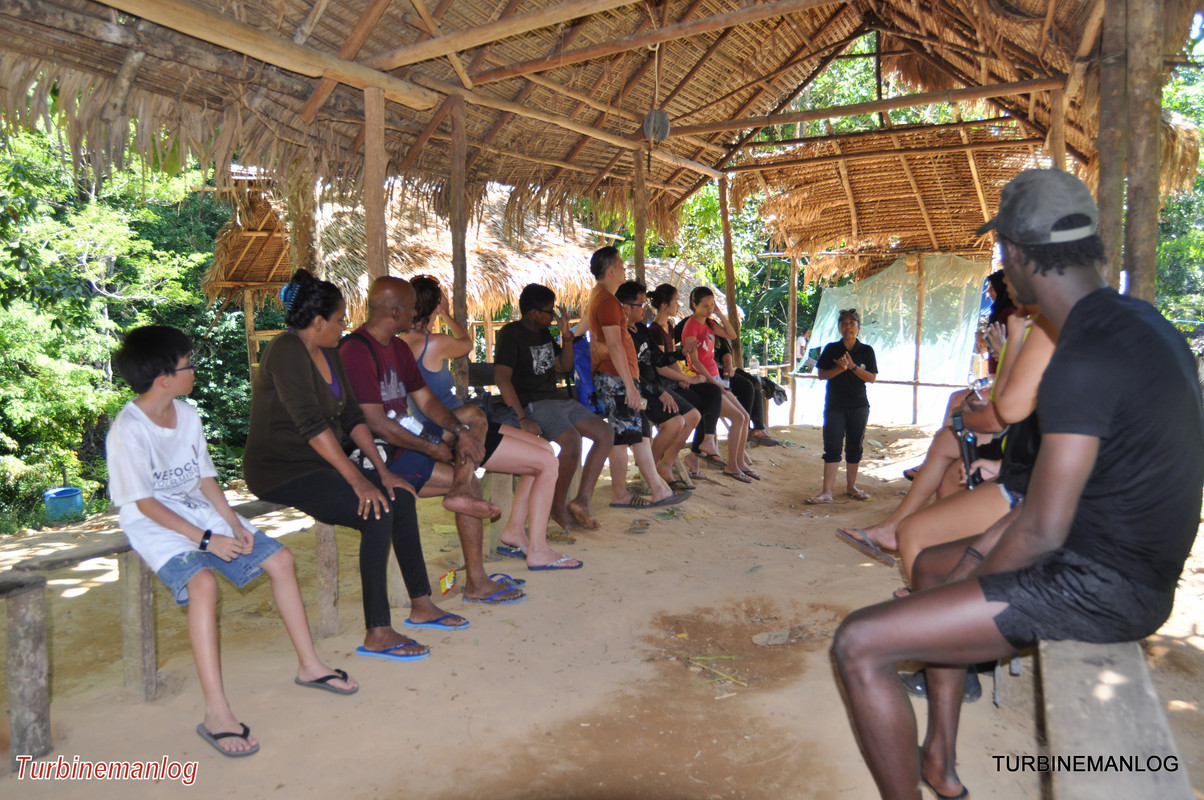 Anna
our guide at the village explaining about the Batek people.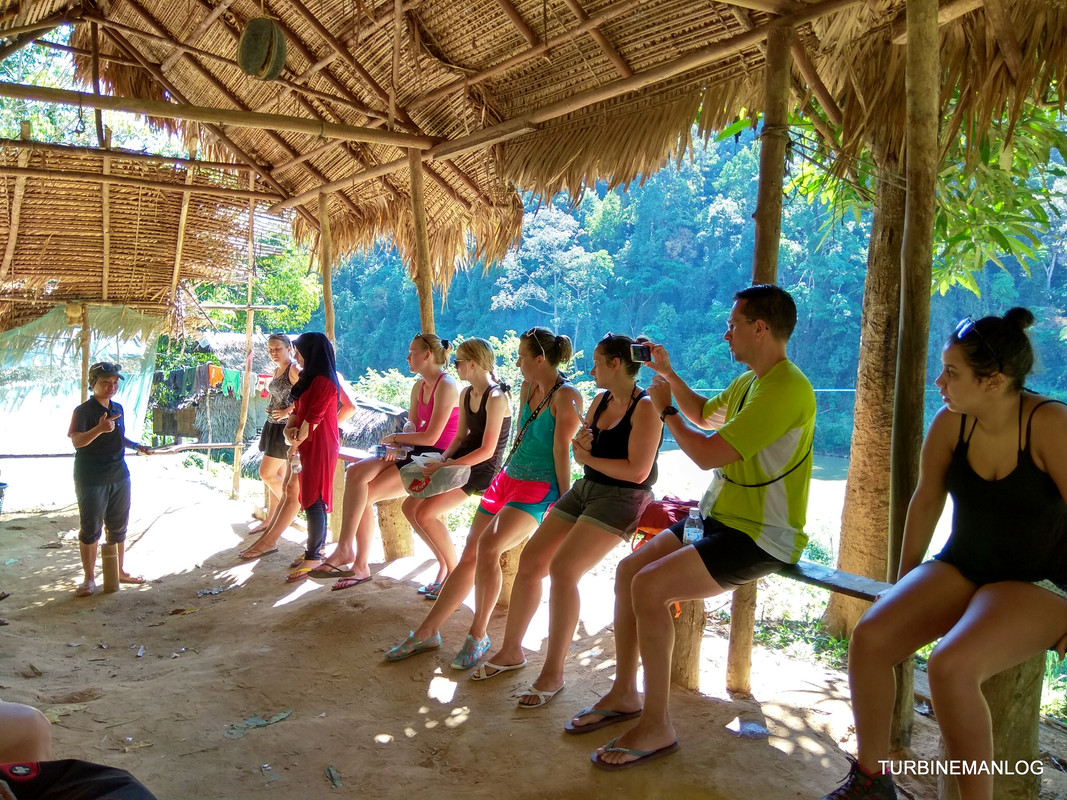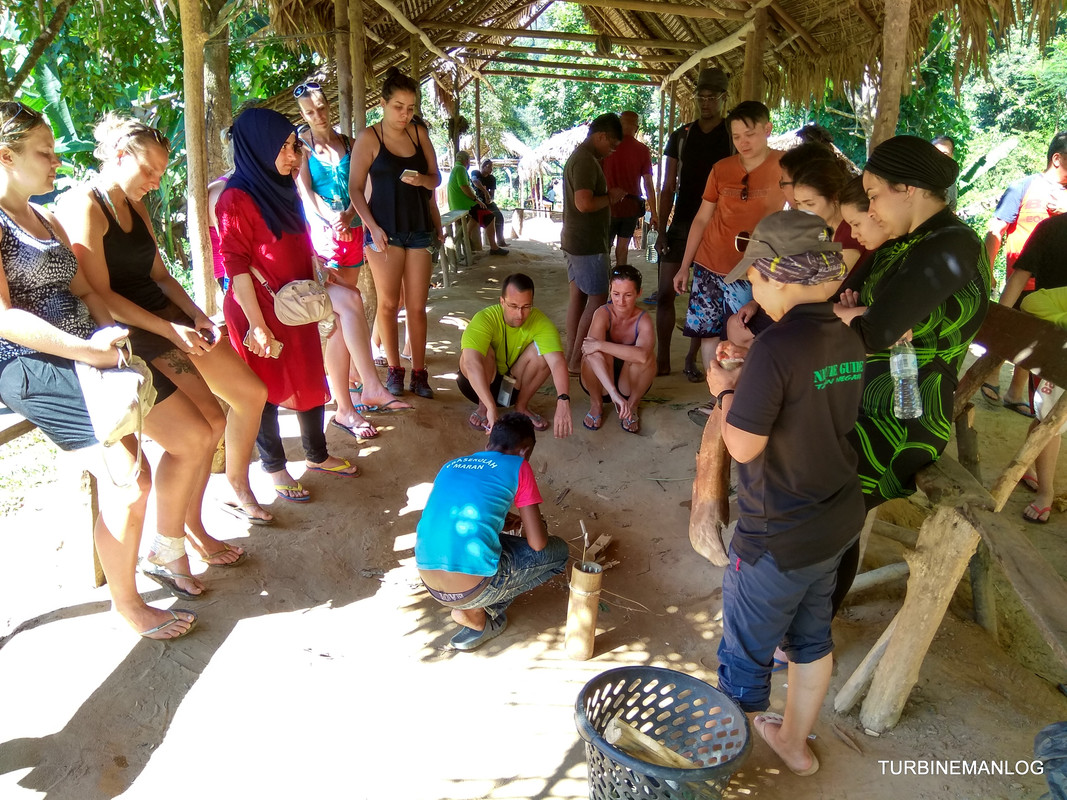 a demo on starting a fire without a match.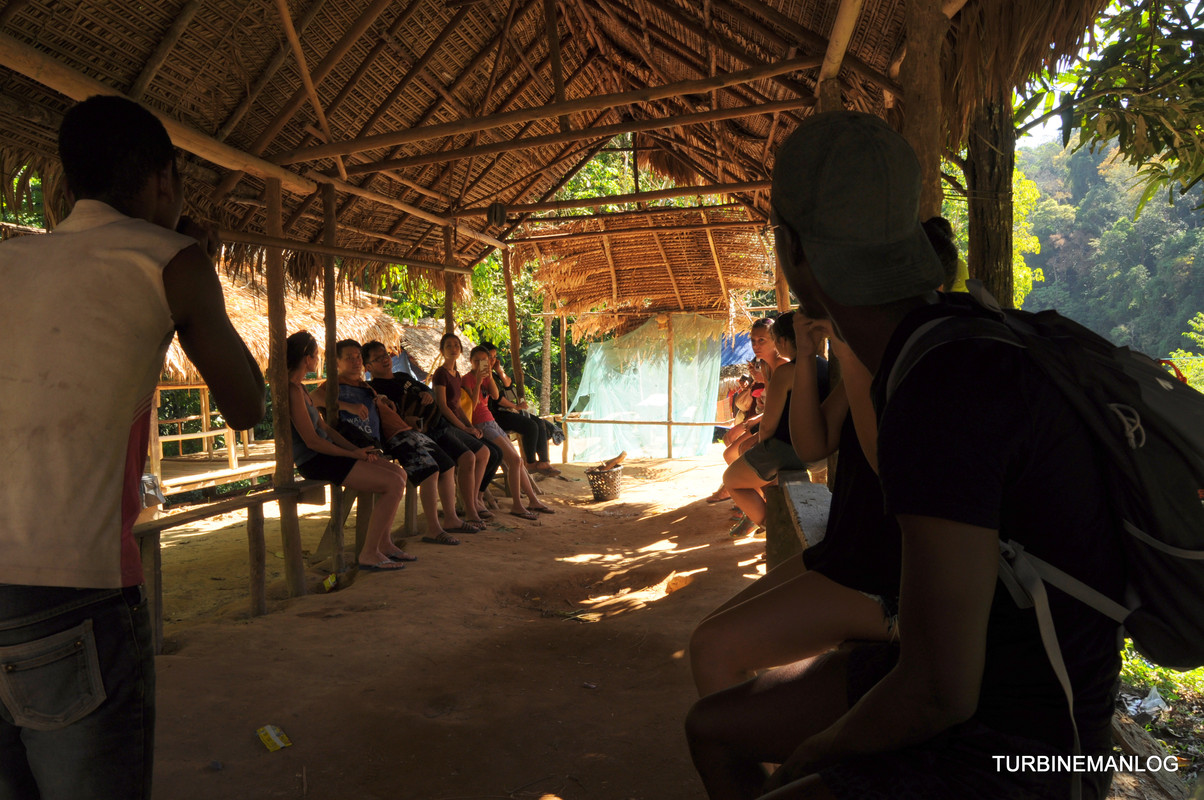 blowpipe demo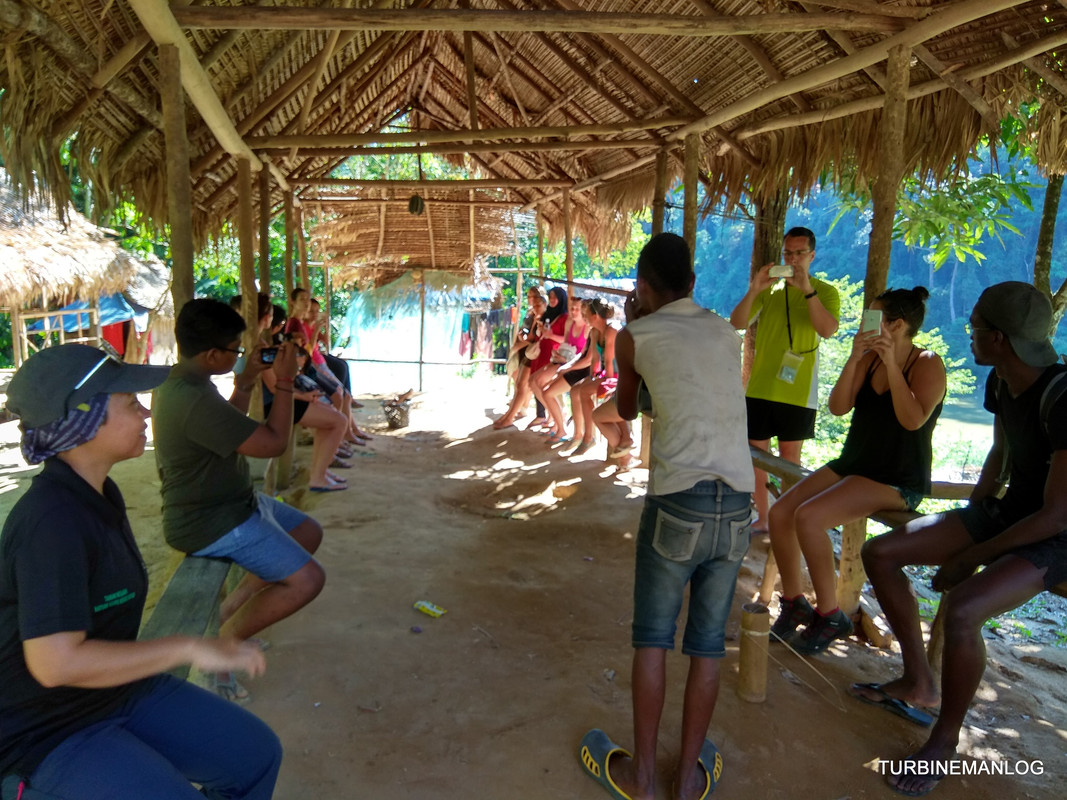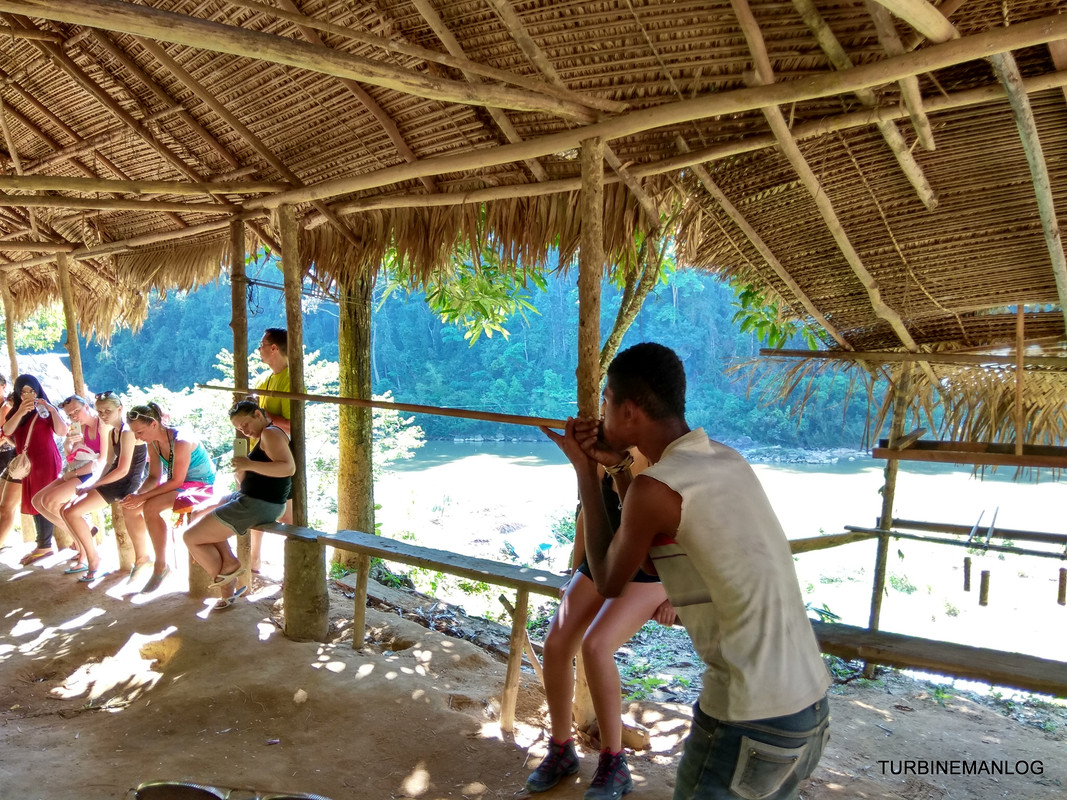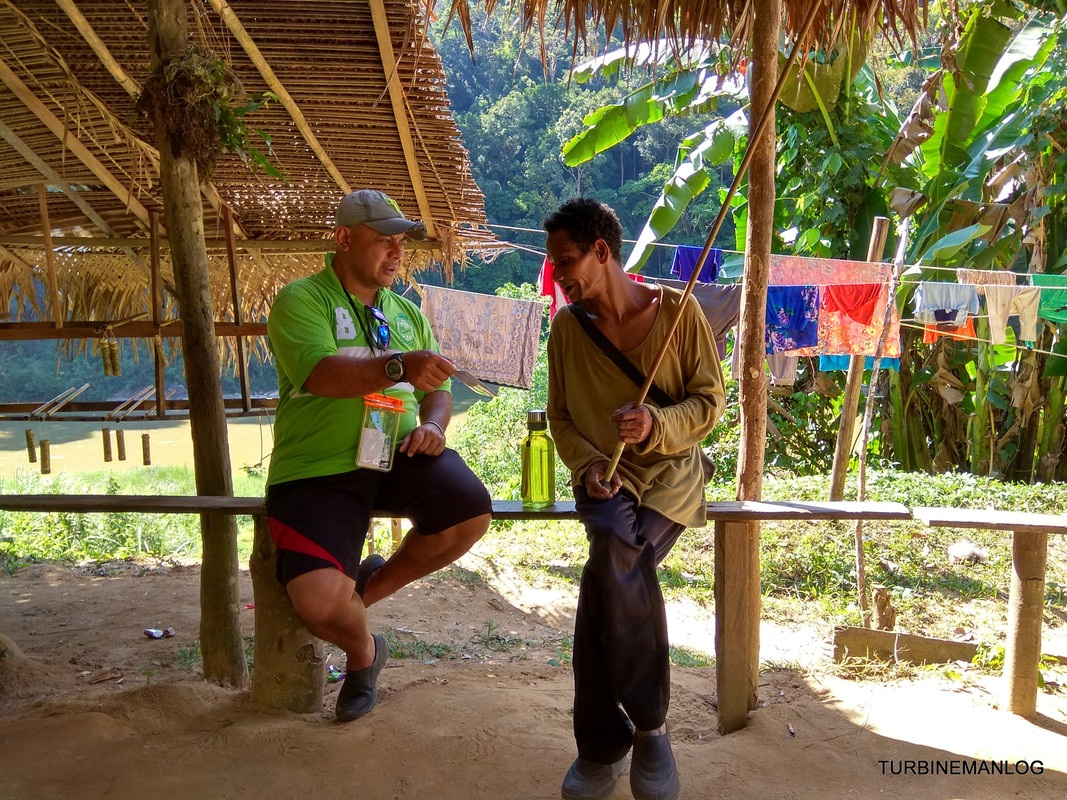 Herman checking with Tok Batin and others on the where about of those in my old photo.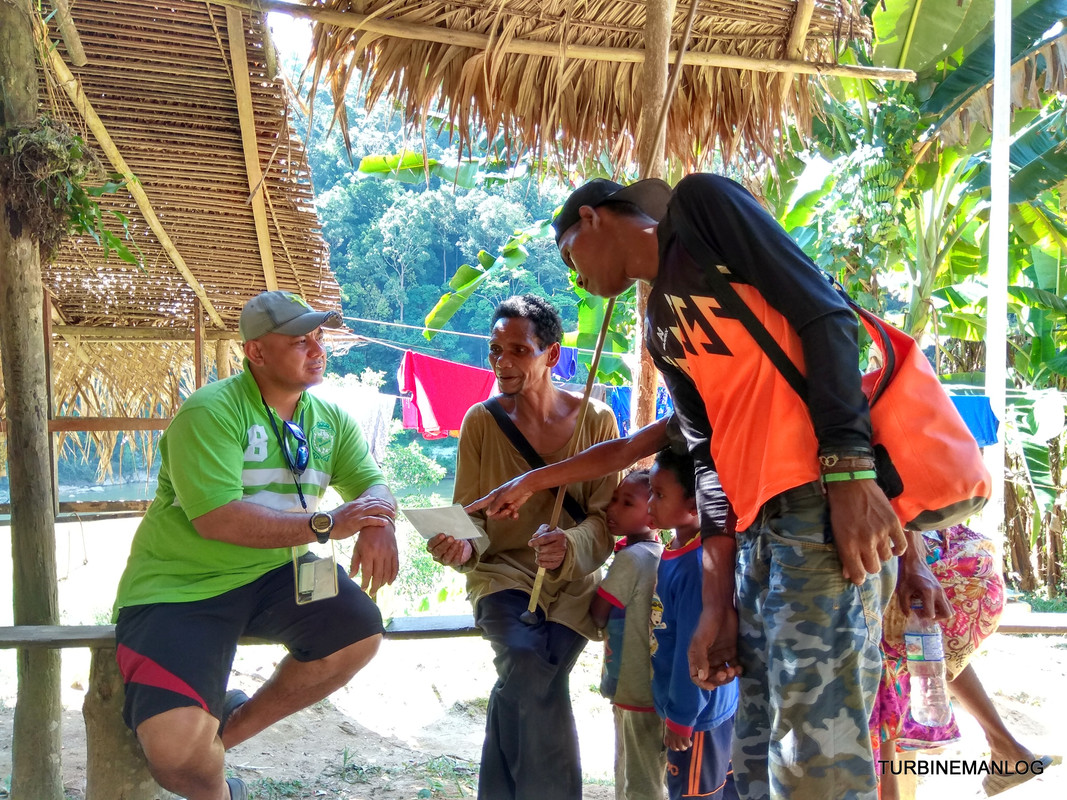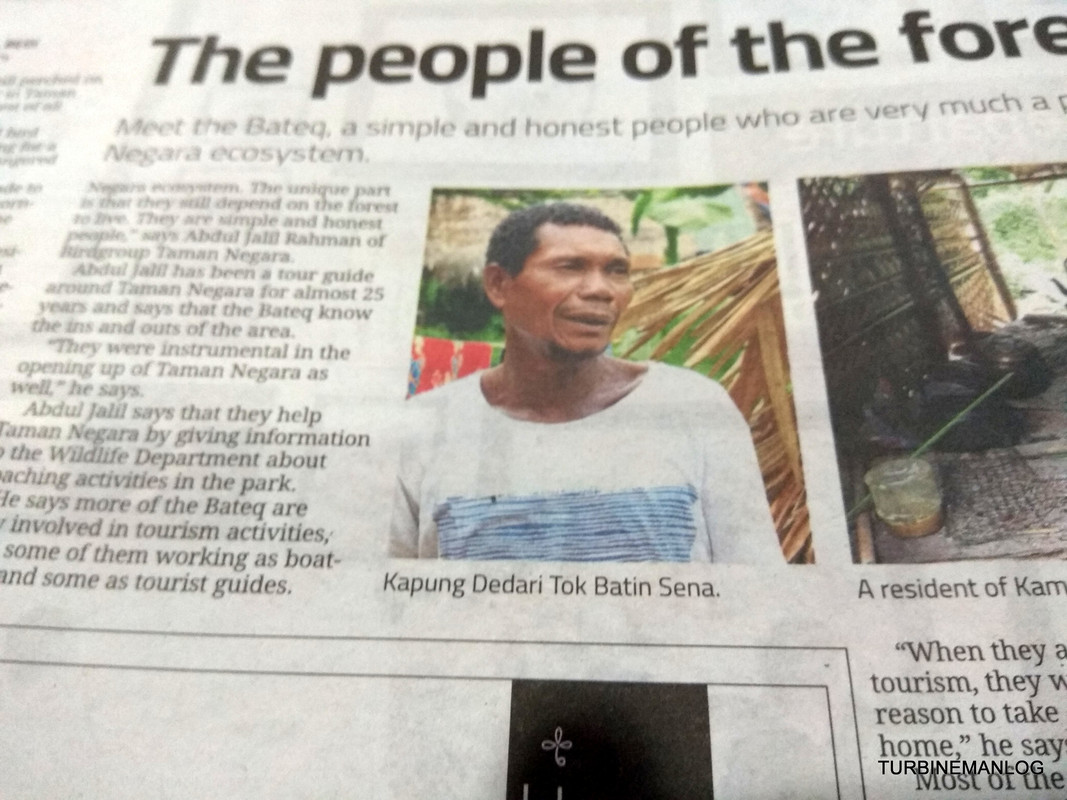 a old news paper cutting on the Tok Batin.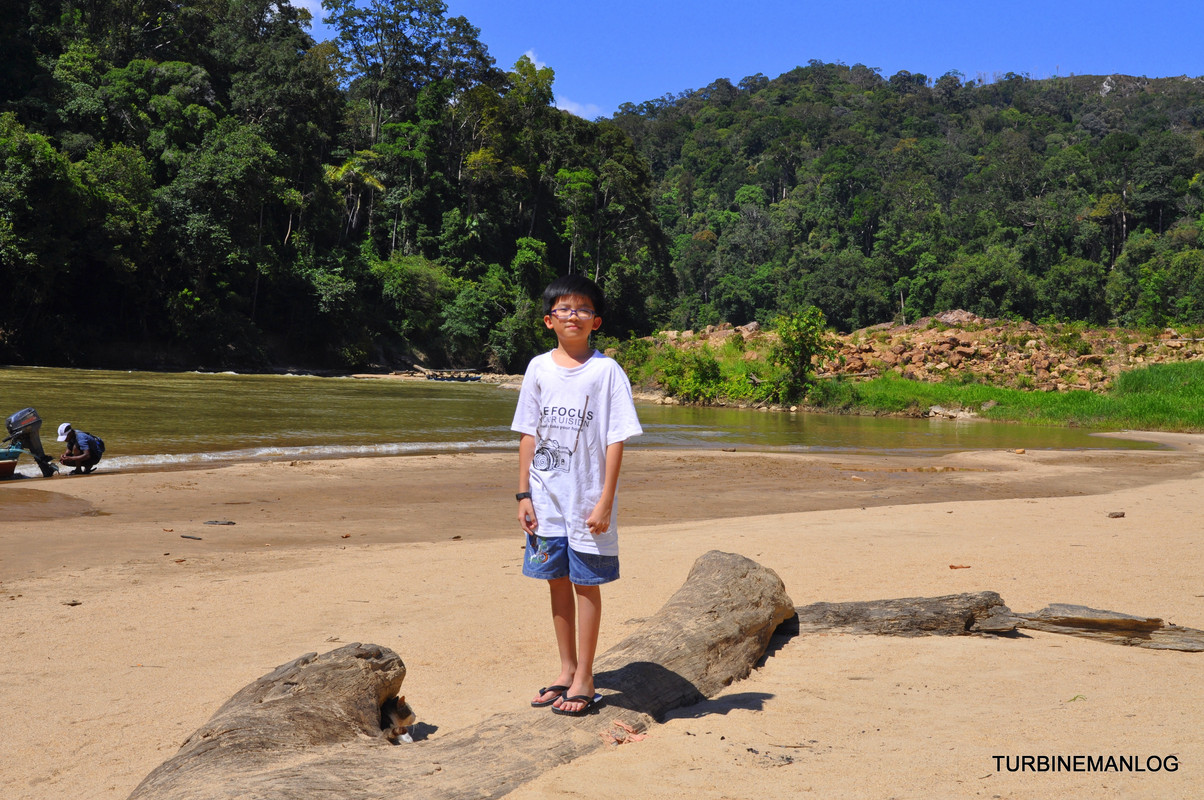 a scenic beach here by the Tembeling river,good for a dip for some.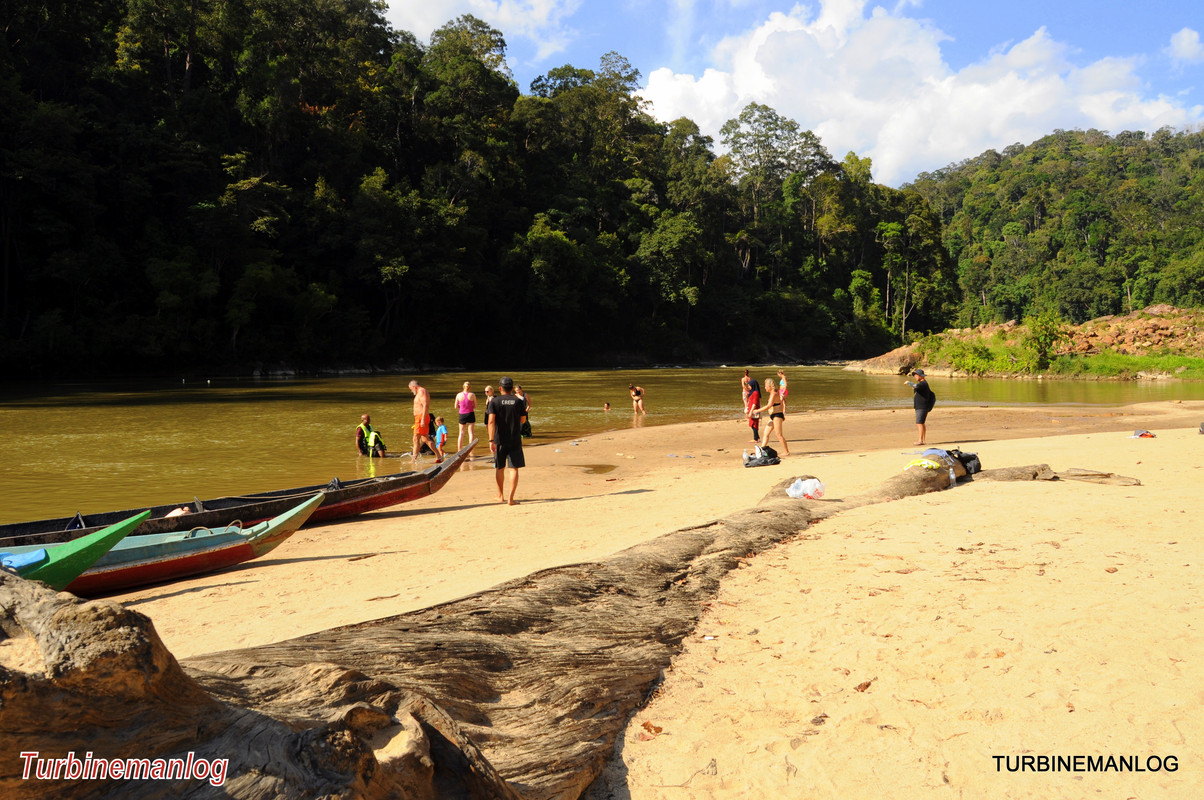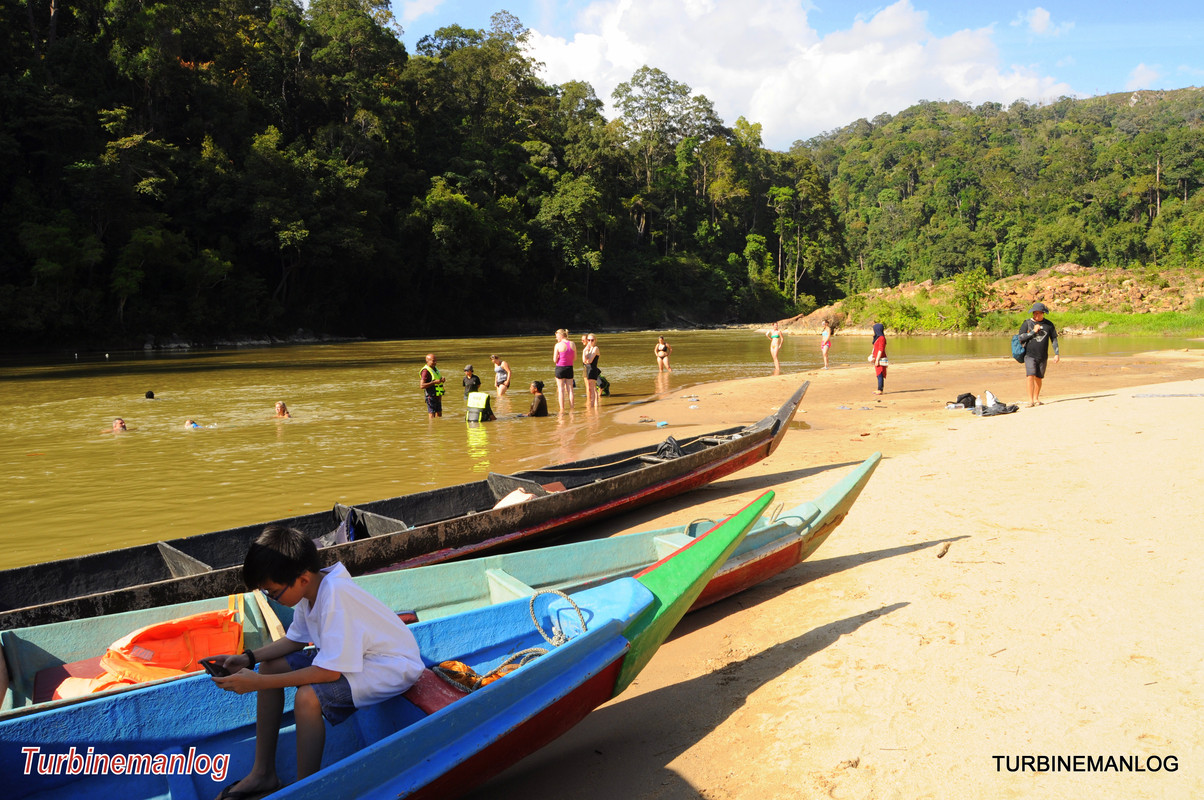 'have (Gun)phone will travel'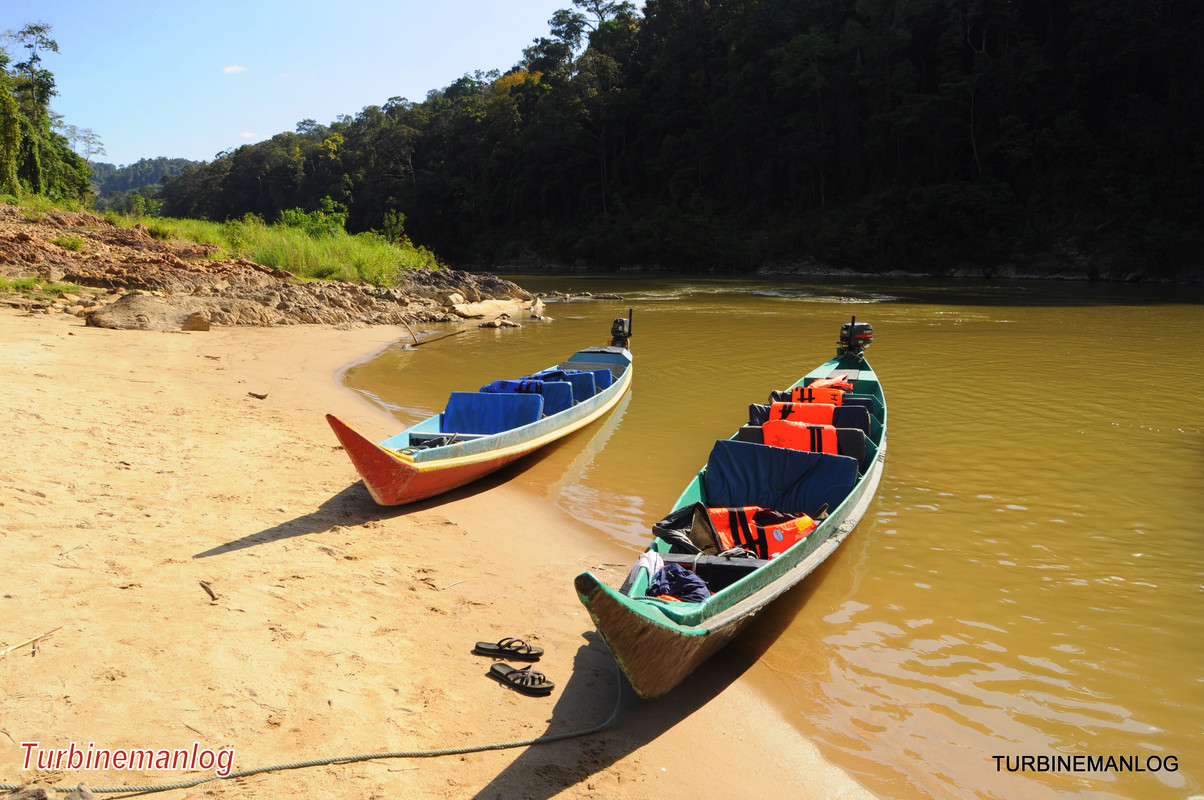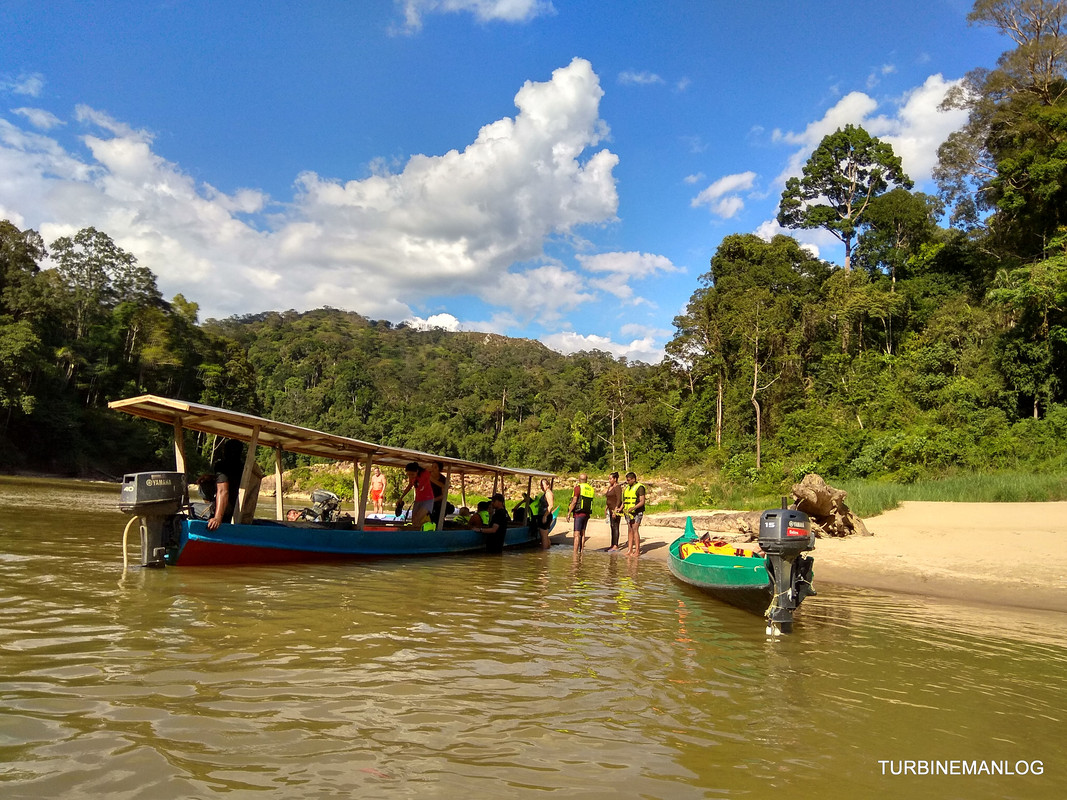 time to say goodbye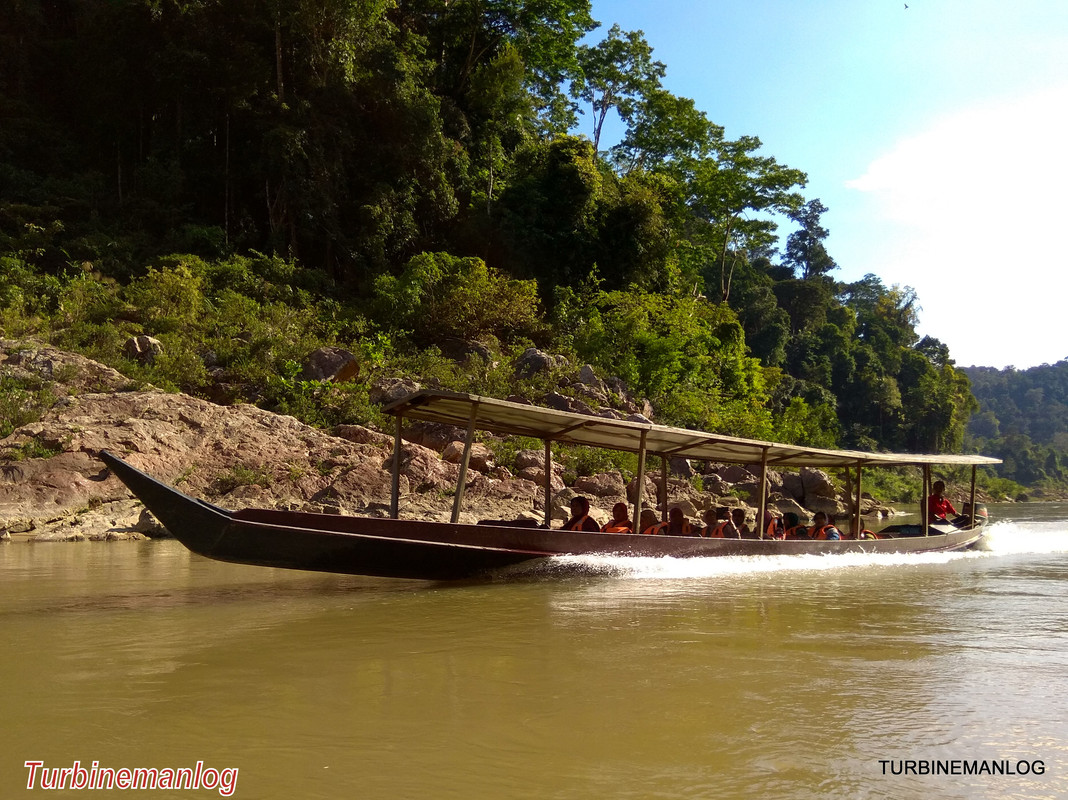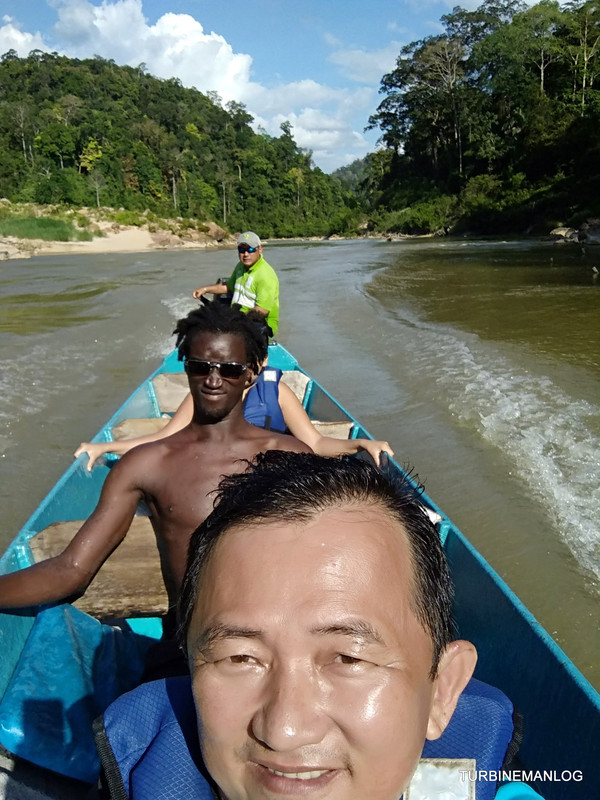 a French couple on our boat
Thanks to Herman for a safe trip.