After almost a year of on off visits and search at Christian cemeteries
and churches(for records) in Kuantan on behalf of his daughter Judy Wilkinson.
I will have to end what seems to be a futile search for the grave of J.R Rutty
(John Rowland Rutty)who was murdered together with David William Jennings and 2 locals
at Batu Sawar,Sg Lembing road by communist bandits on 9th of July 1948.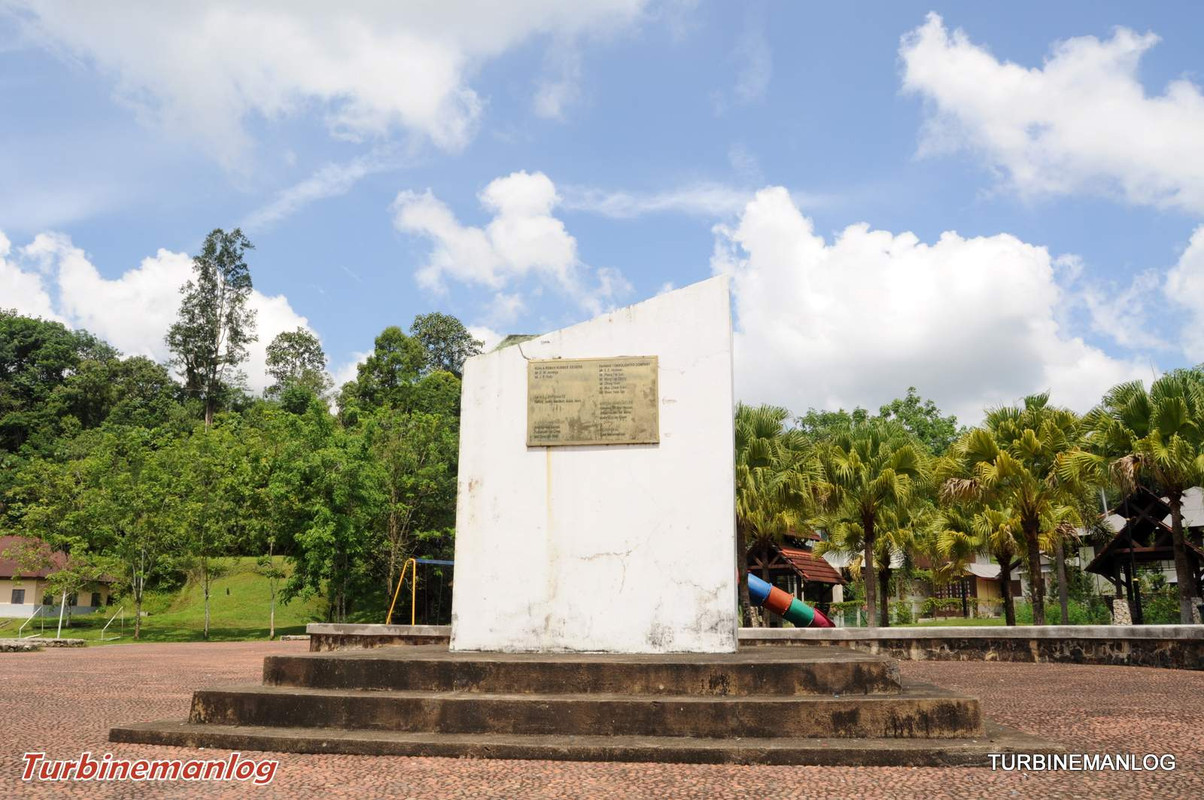 The Emergency Memorial in Sungai Lembing is without a proper signage and explanation
and i believe the list of fallen ones is incomplete judging from the number
of graves of serviceman at Kuantan Christian Cemetery at Tg Api
and the Catholic Cemetery at Bukit Ubi Road who died between 1948 and 1960.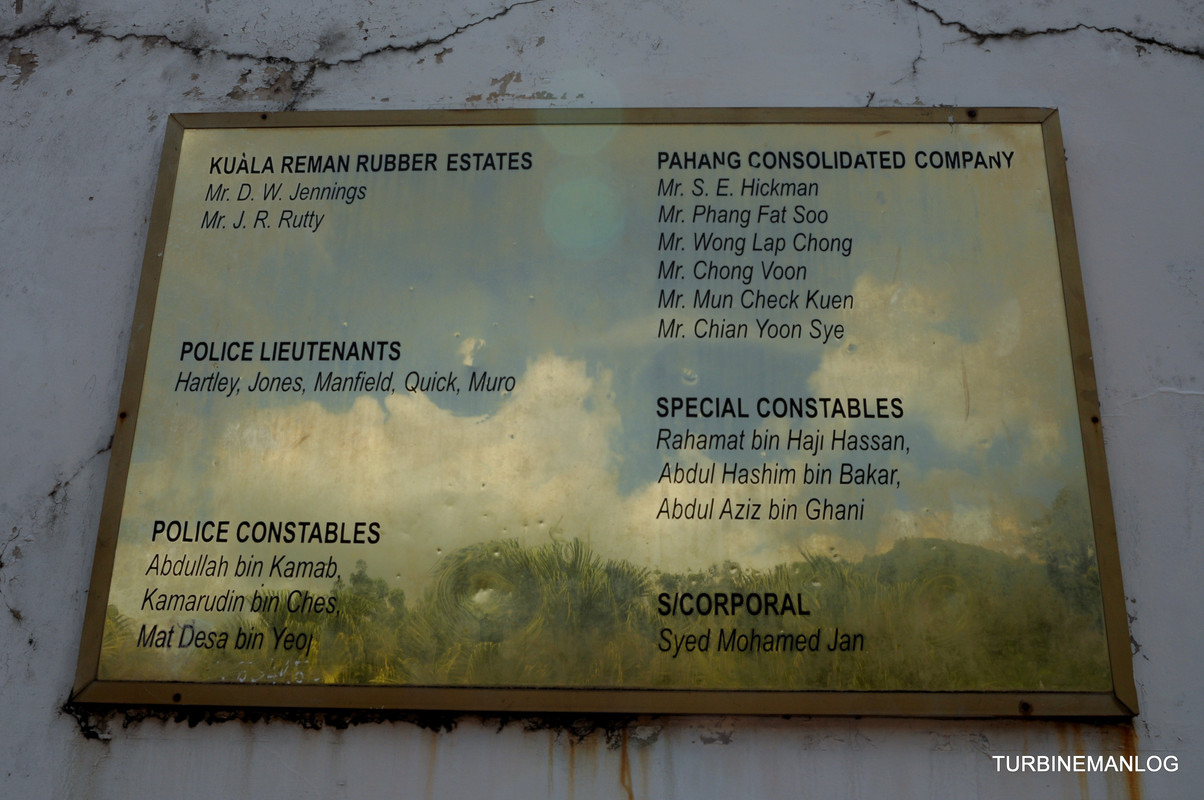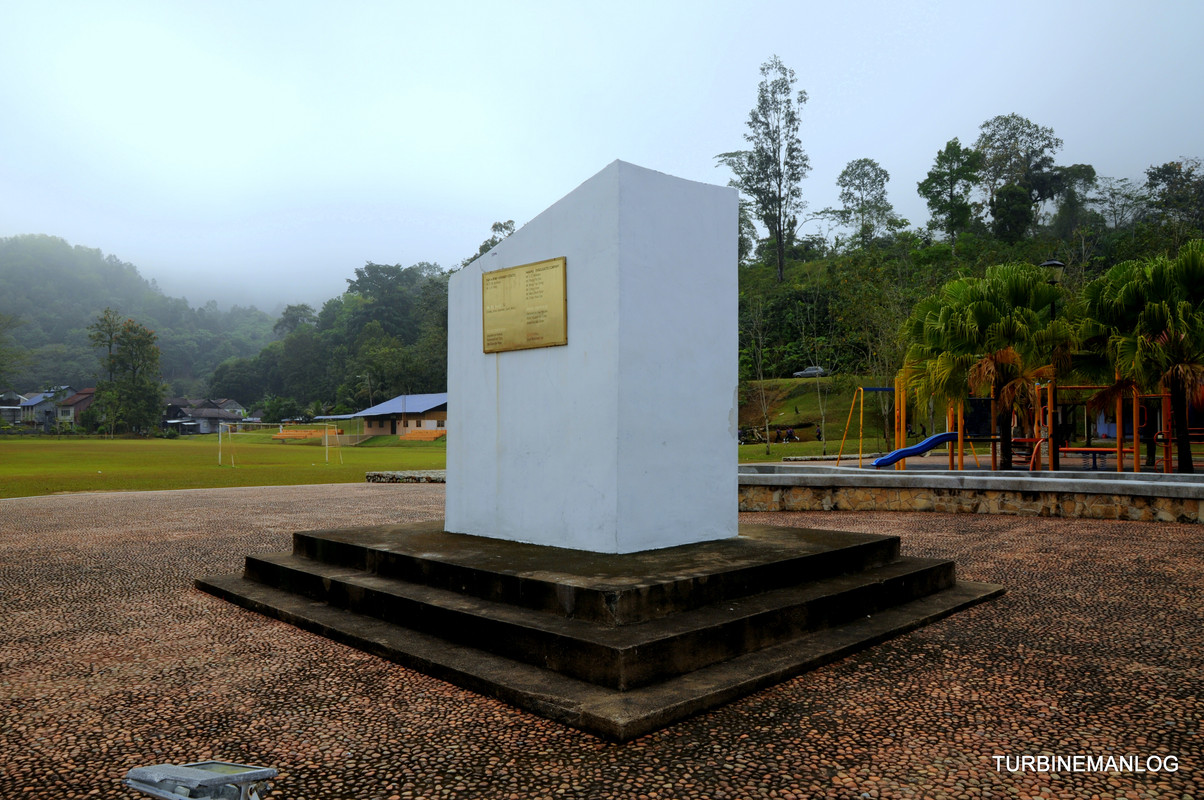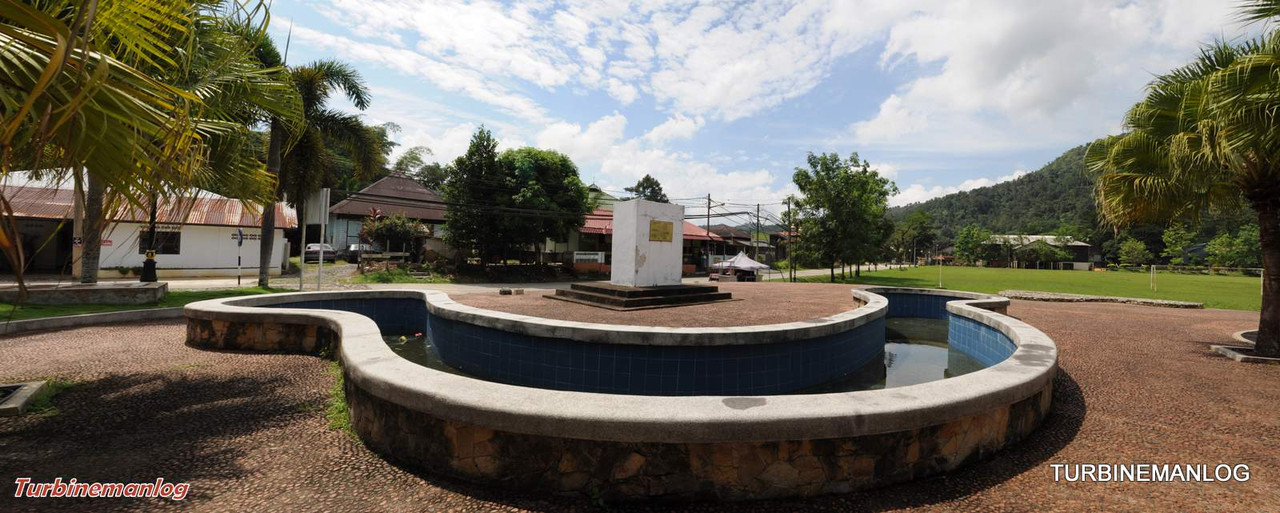 J.R Rutty was supposed to be buried at the Christian Cemetery at Tg Api,Kuantan
but was no where to be found.
It's possible that his grave markings was engraved on a cross
like most Anglicans and was damaged or vandalized
through the years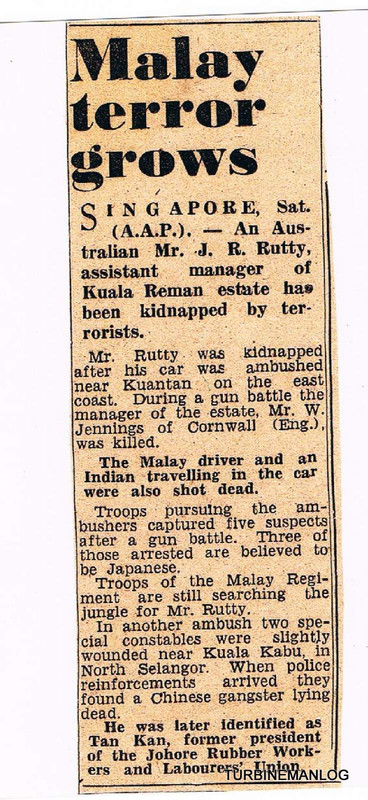 Here in his Malay States Volunteer Rifles(MSVR) outfit.
(Photos and Australian newspaper cutting are from Judy)
Shipping records shows that he first came to Malaya from Australia in 1939.
J.R Rutty's arrival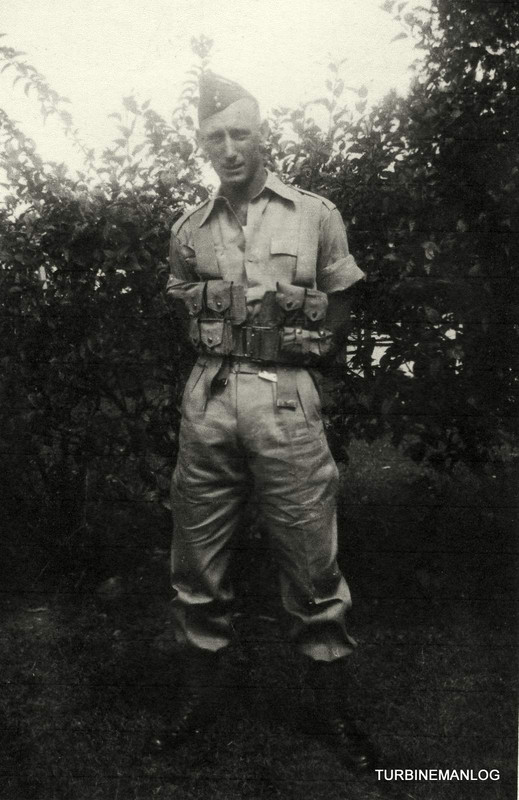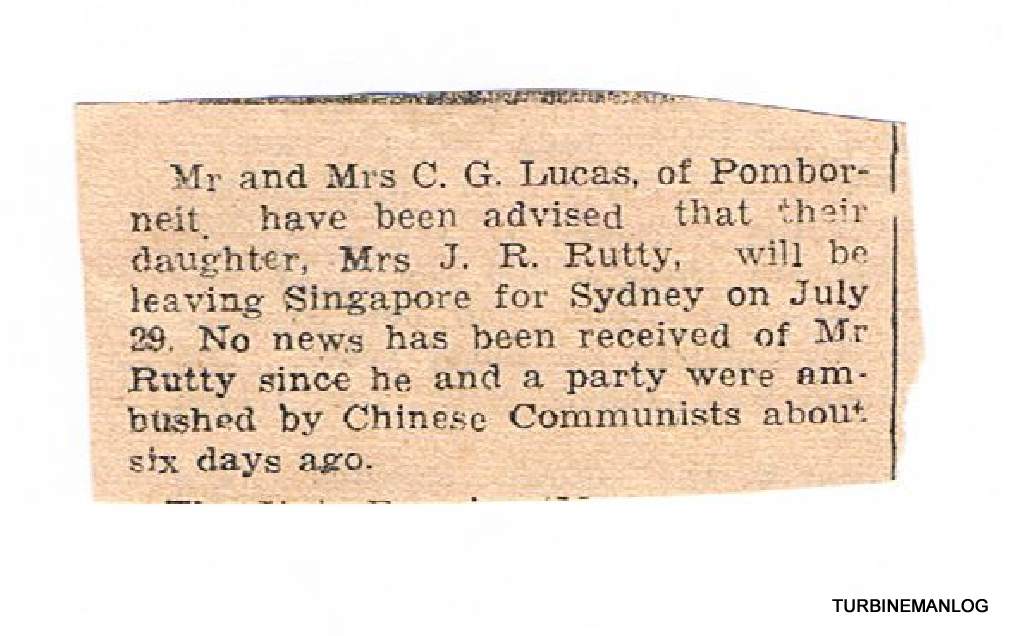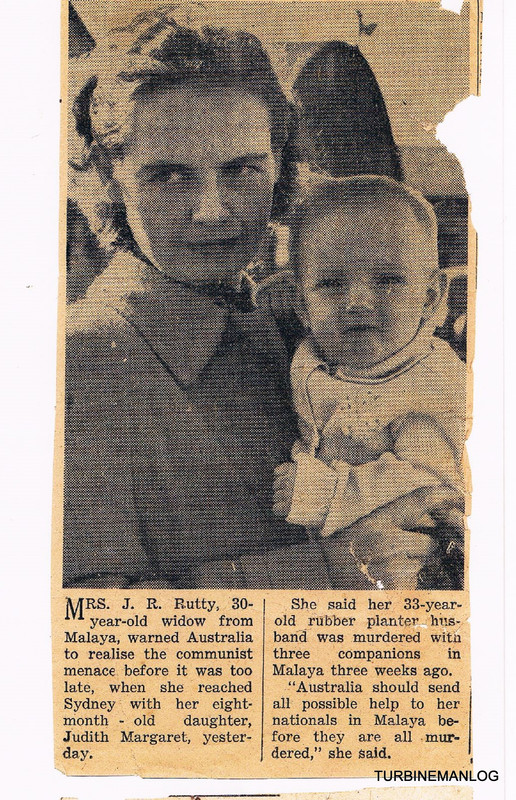 Margaret and Judy at 8 months on arrival to Australia after the incident.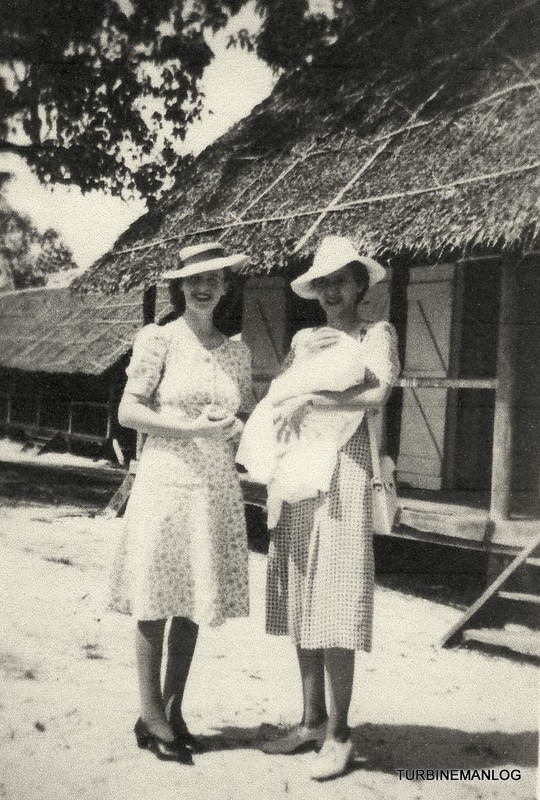 Judy with mum(Margaret) and Mrs Keith Bell at Kuantan Hospital in 1947.
Judy's birth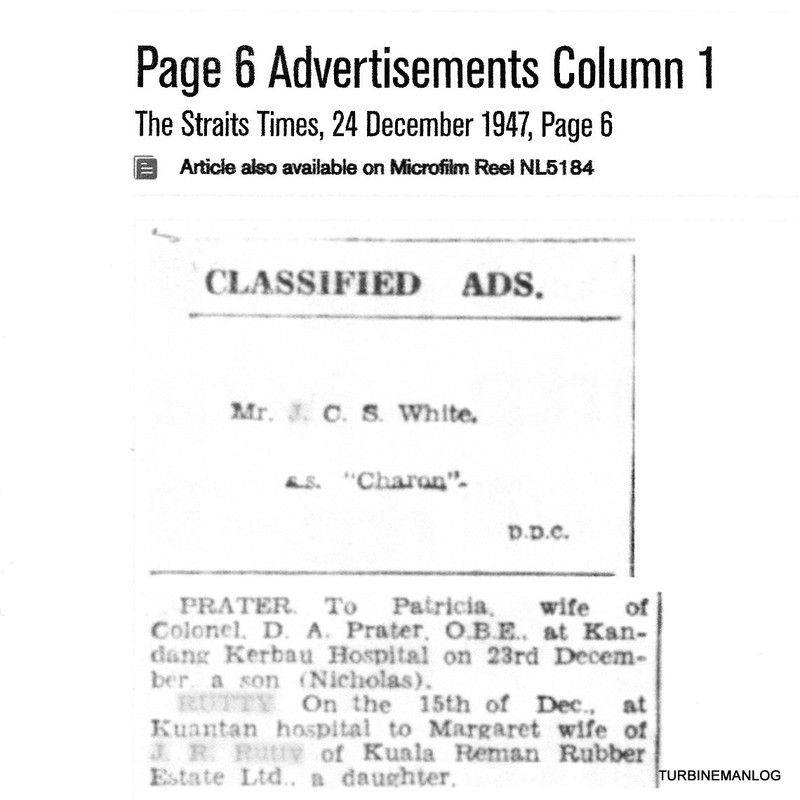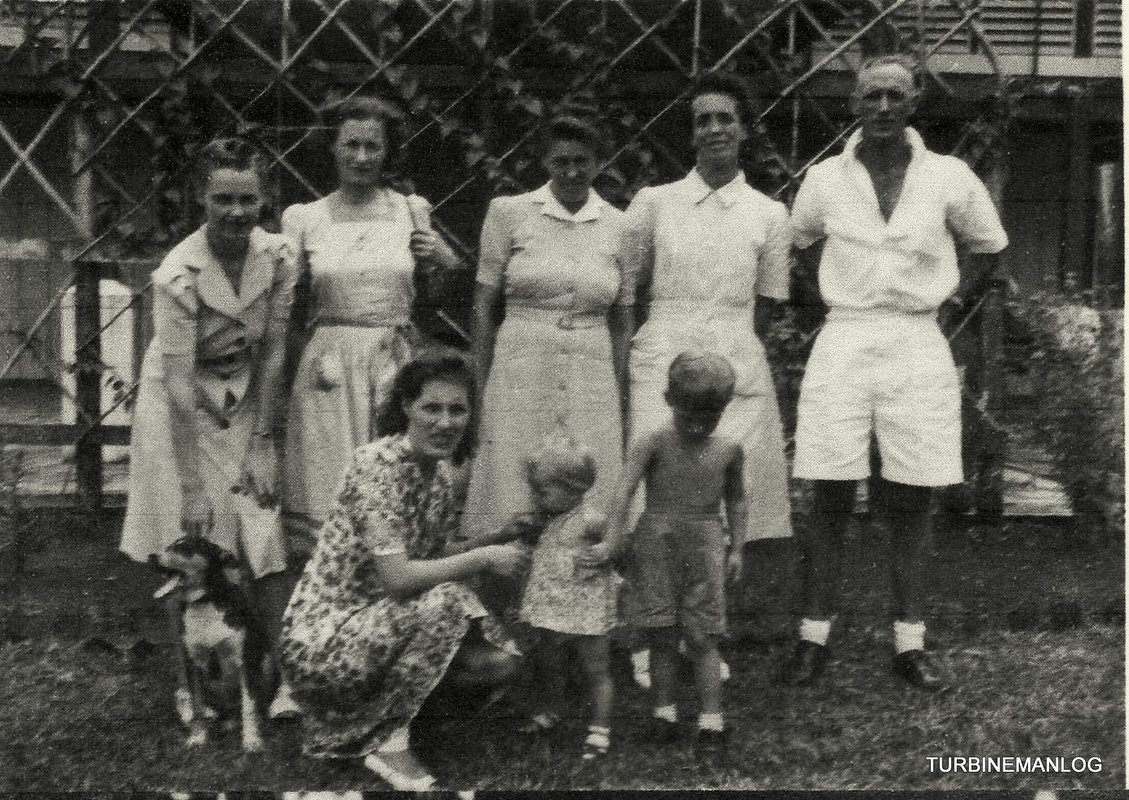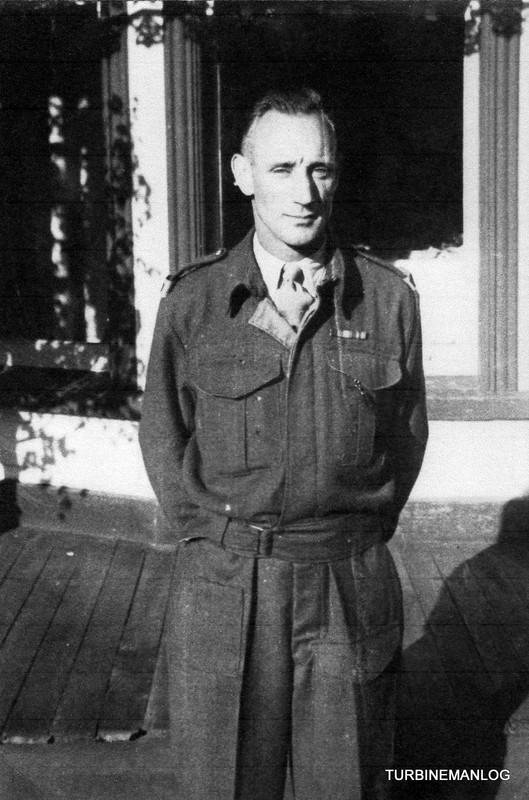 In his war uniform
Sergeant, 4th (Pahang) Battalion, Federated Malay States Volunteer Force
after the war.
Records below shows that he was a CSM (
Company sergeant major
)
probably a non-commissioned soldier(reserved) as in the link.
and was captured by the Japanese and sent to work on the Burmese death railway,
survived the ordeal to begin life anew married in Malaya
which was short lived, no thanks to the emergence of a new fight for ideology
and power in Malaya after the Japanese left.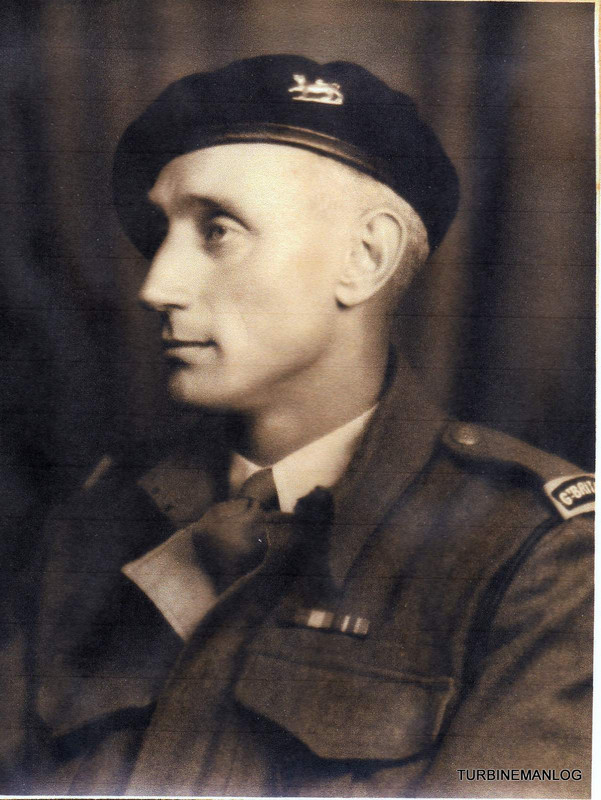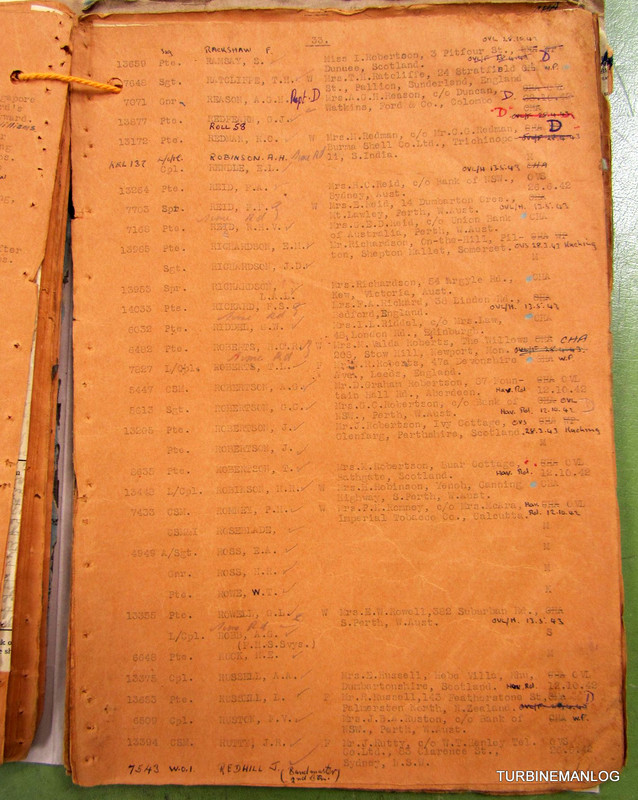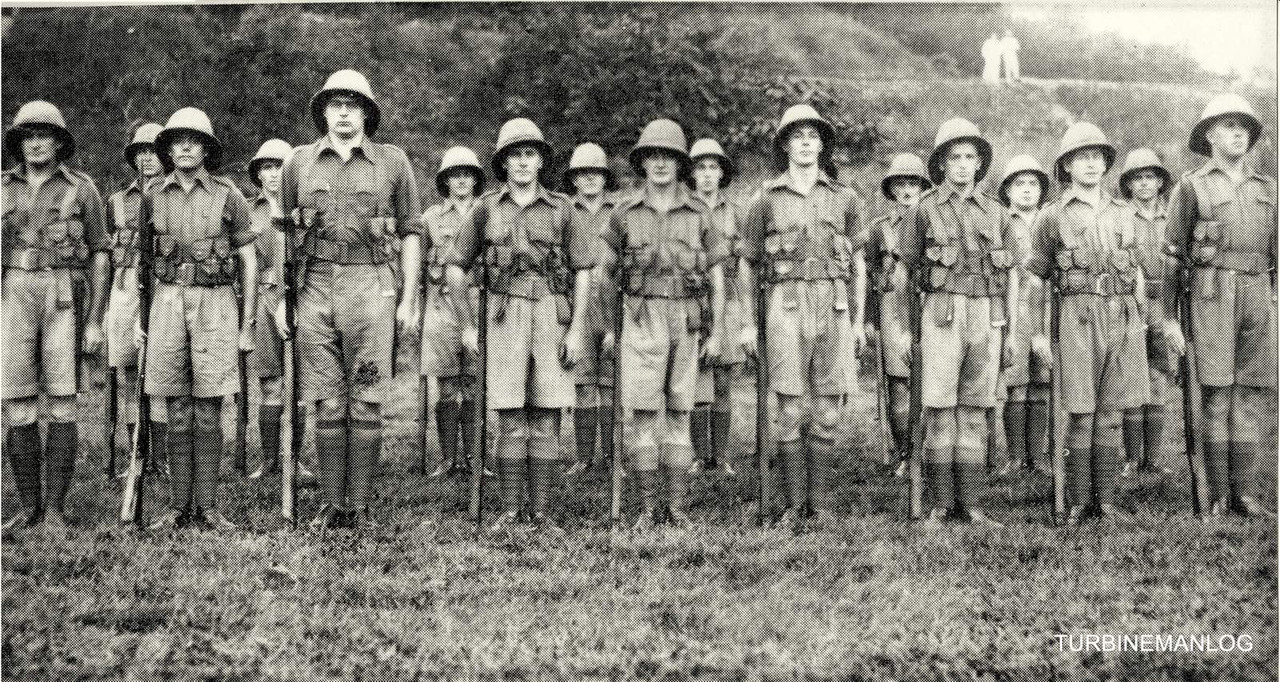 The Sungai Lembing platoon of MSVR(Malay States Volunteer Rifles) all employees
of Pahang Consolidated Company and Kuala Reman Rubber Estates,
i believe J R Rutty is in the photo.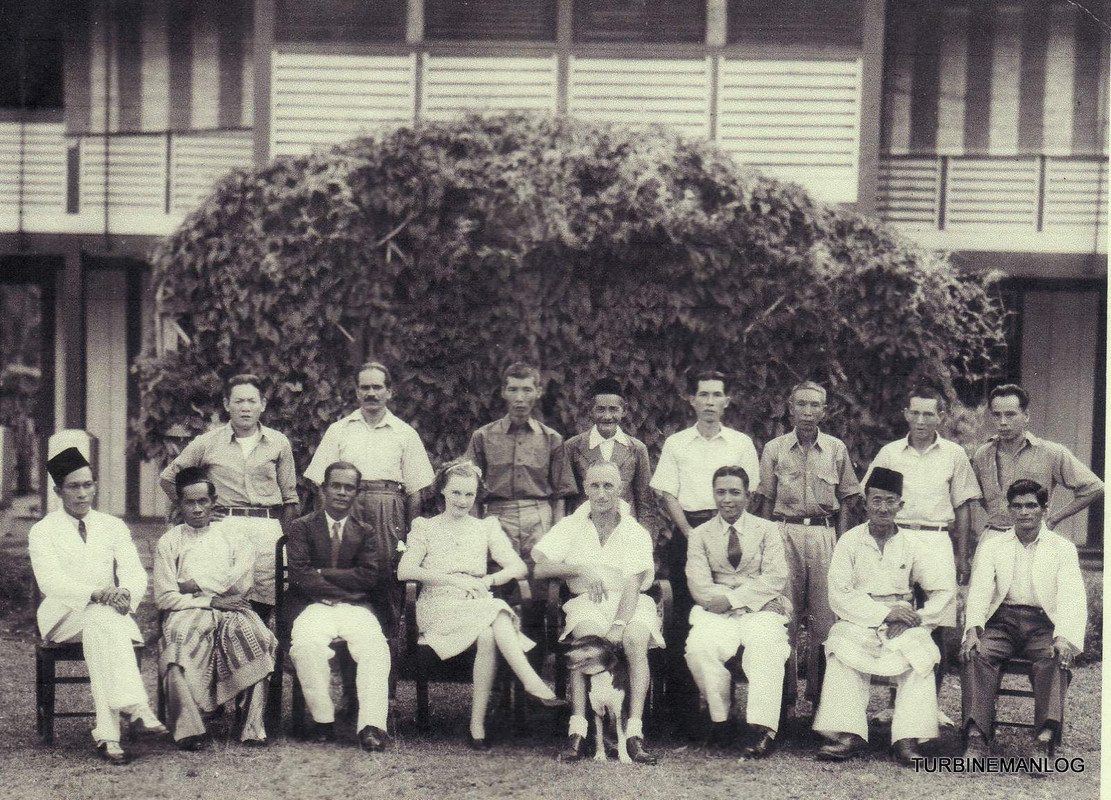 A group photo of J.R Rutty(Assistant Manager) and wife
together with probably the staff of the Kuala Reman Estate.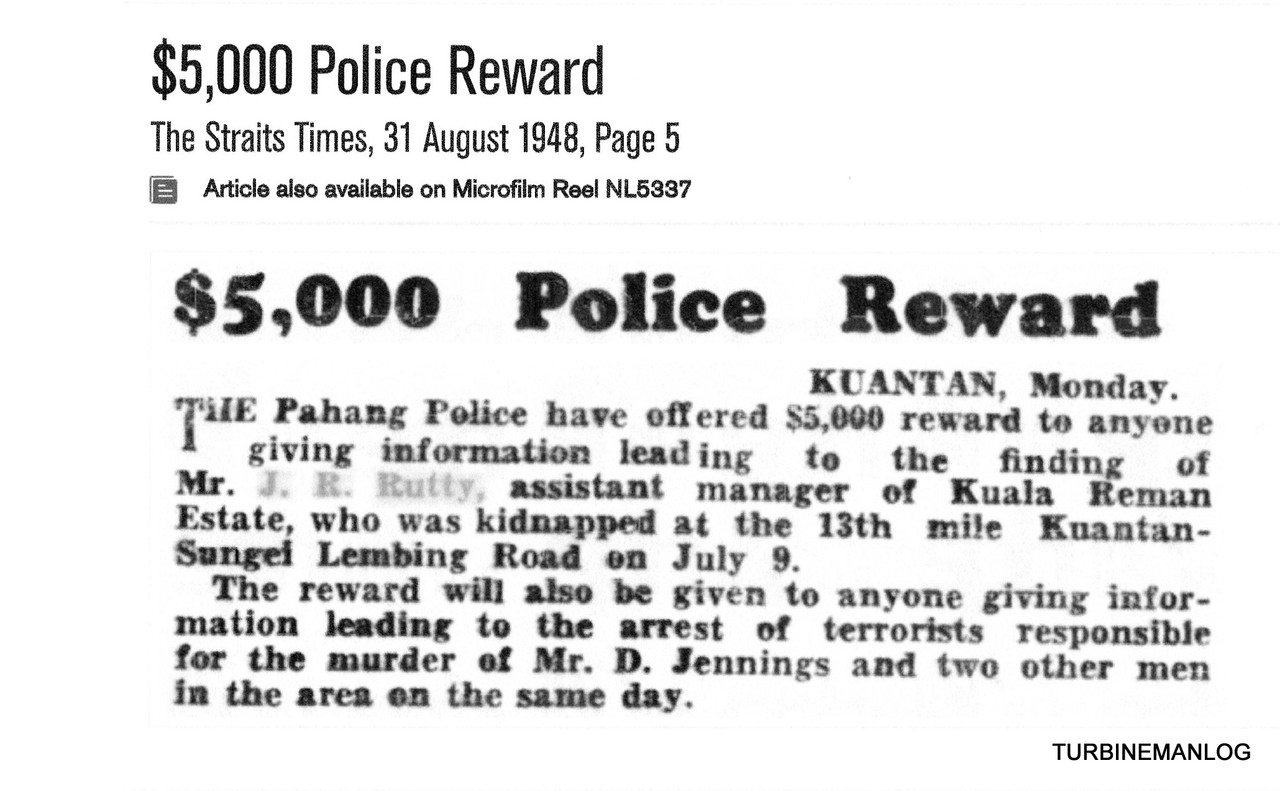 Reward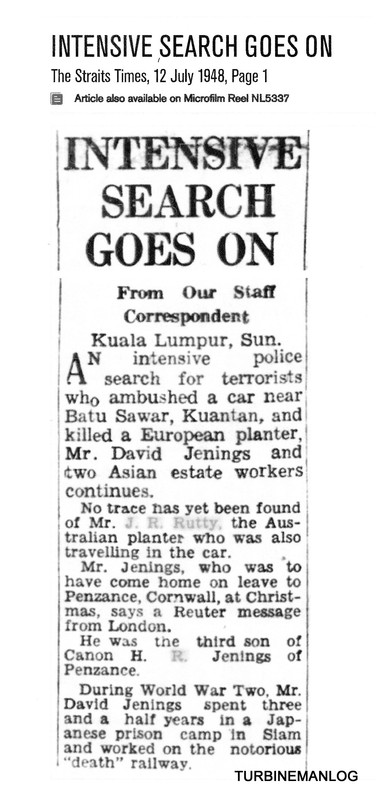 Search for Rutty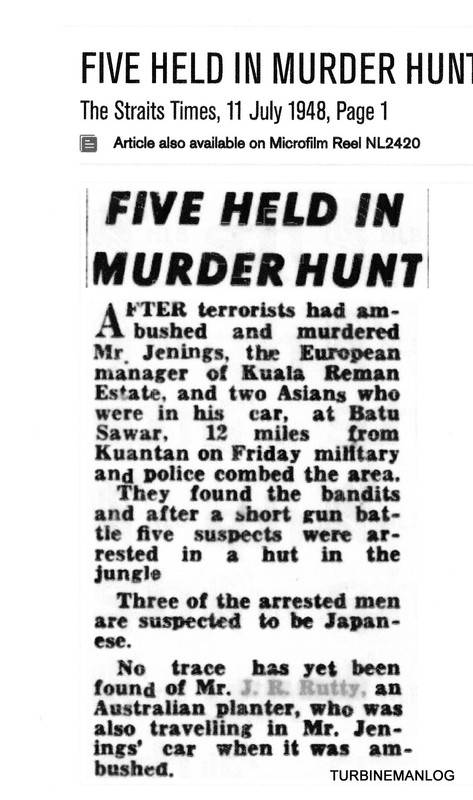 Five suspect caught
,Japanese?
Judy's e-mail to me..,to Judy i am truly sorry for failing to find his grave
and if i have said anything wrongly in the e-mails,
this is a late post of my search, sort and a tribute to a fine gentleman
who lost his life to a senseless struggle which was not of his doing.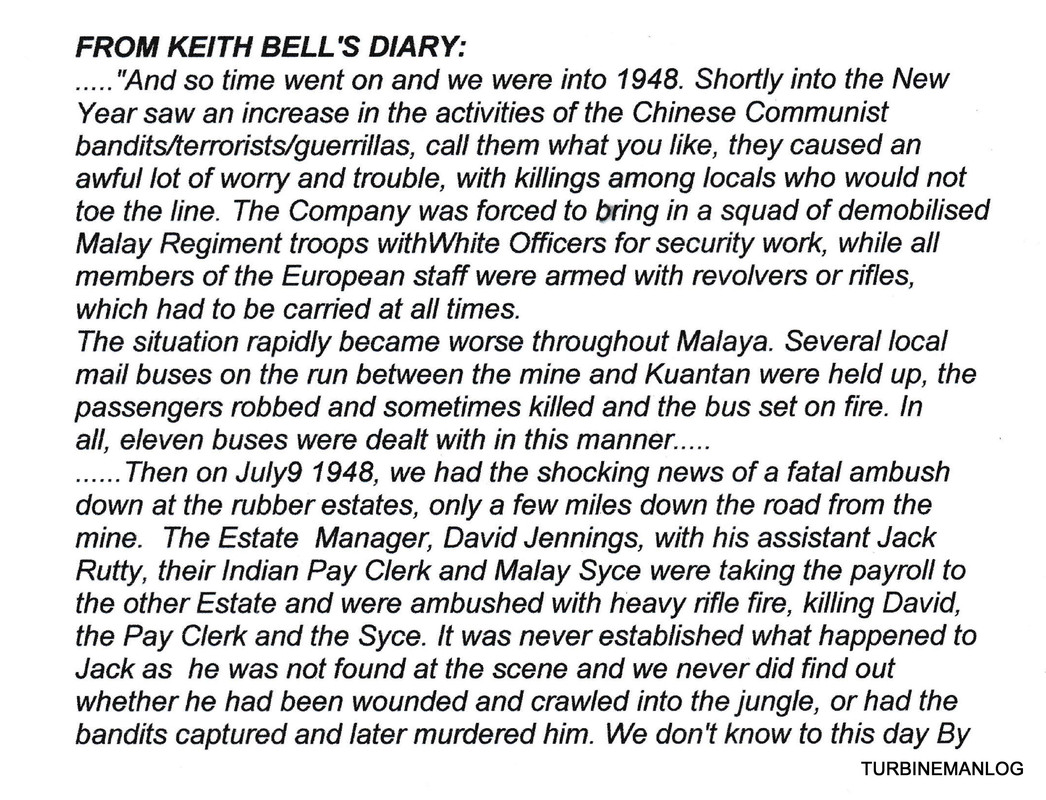 J R Rutty found 12 months later...extract from Keith Bell's diary,
fellow POW at the Burmese Death railway
and a manager at Sungai Lembing Tin Mine.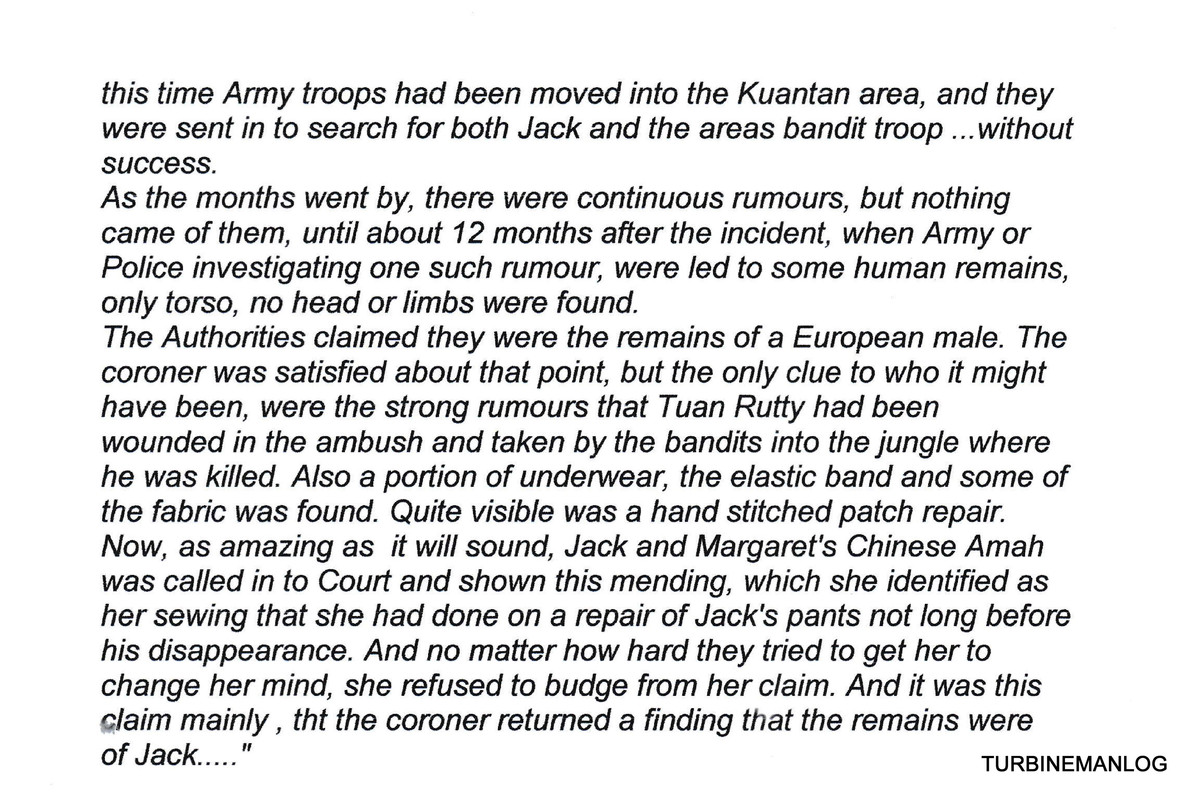 Judy's letter addressed to the Methodist church..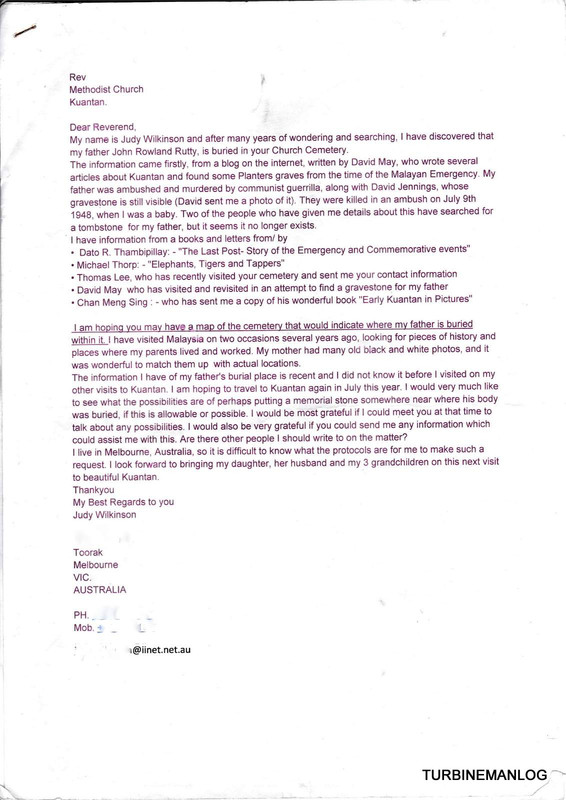 a page from Michael Thorp's book- "Elephants Tigers and Tappers"
with location of J R Rutty graves..

This looks like the former Kuala Reman Rubber Estates,
notice the old rubber smoke house below.
I did dropped by the office to check if there are any old records or photos
but too bad nothing much was found.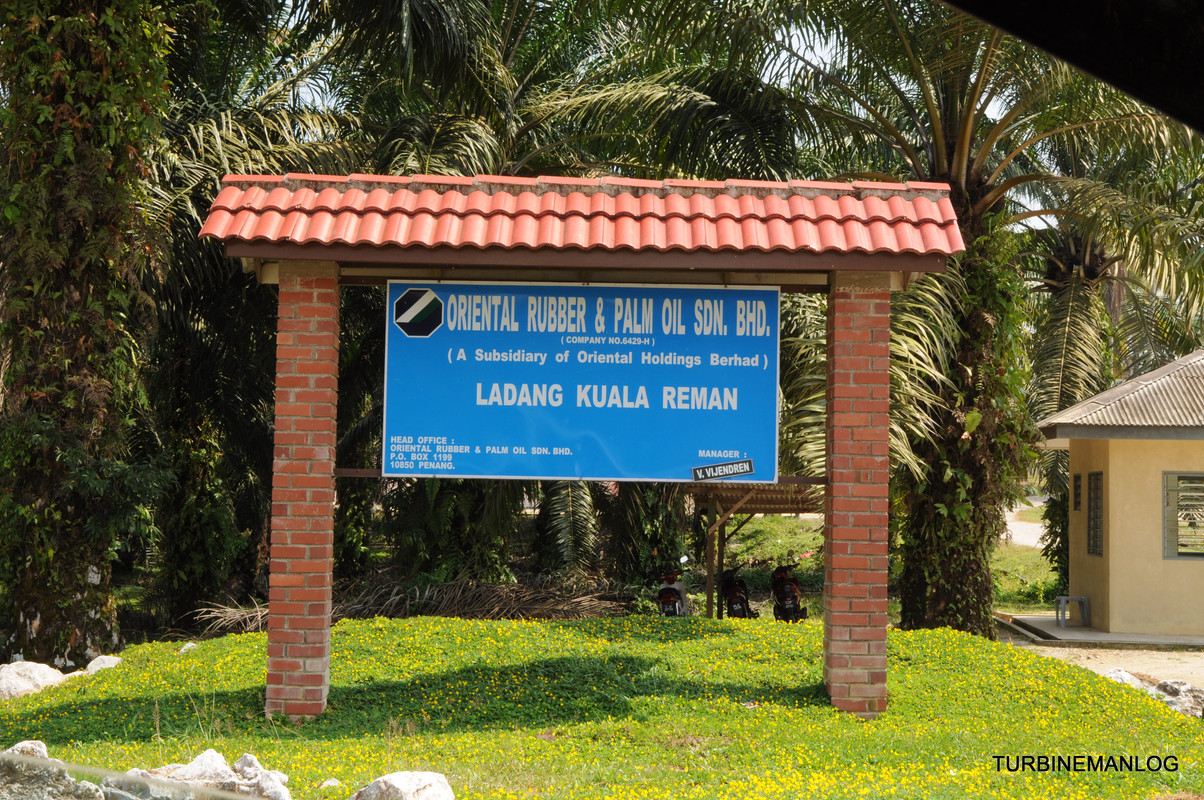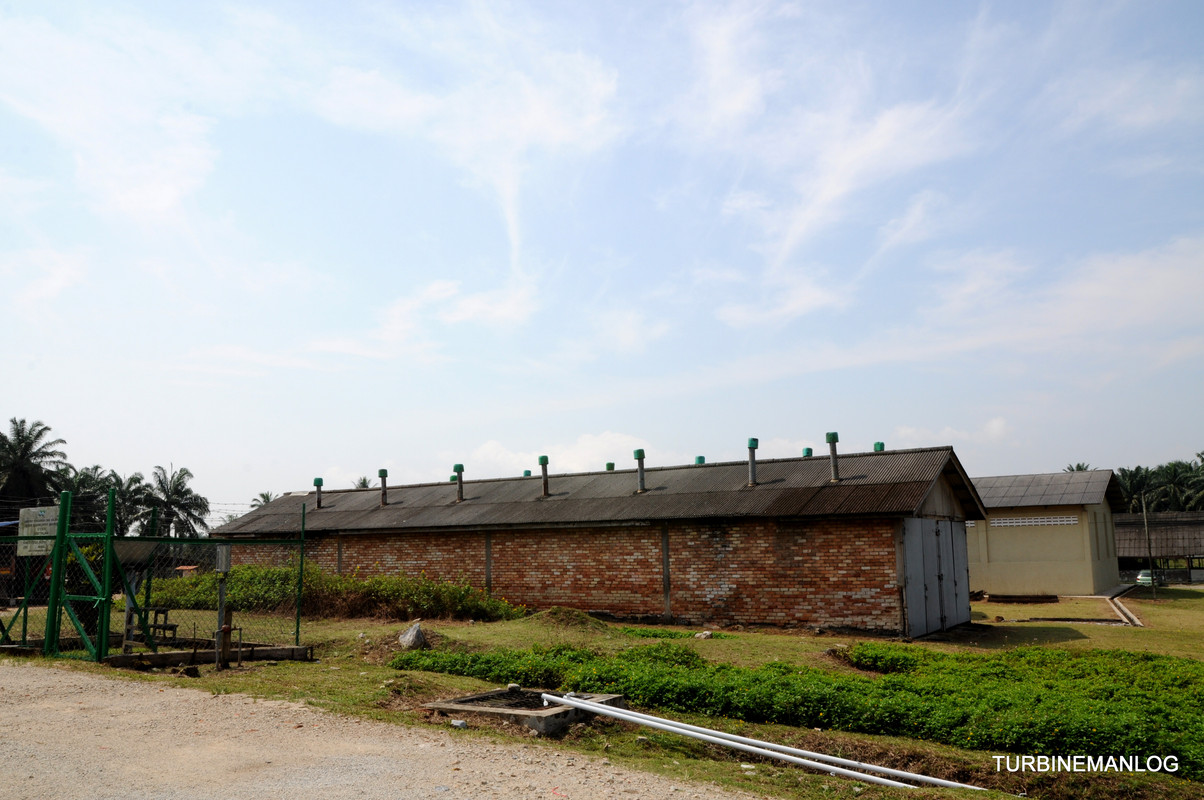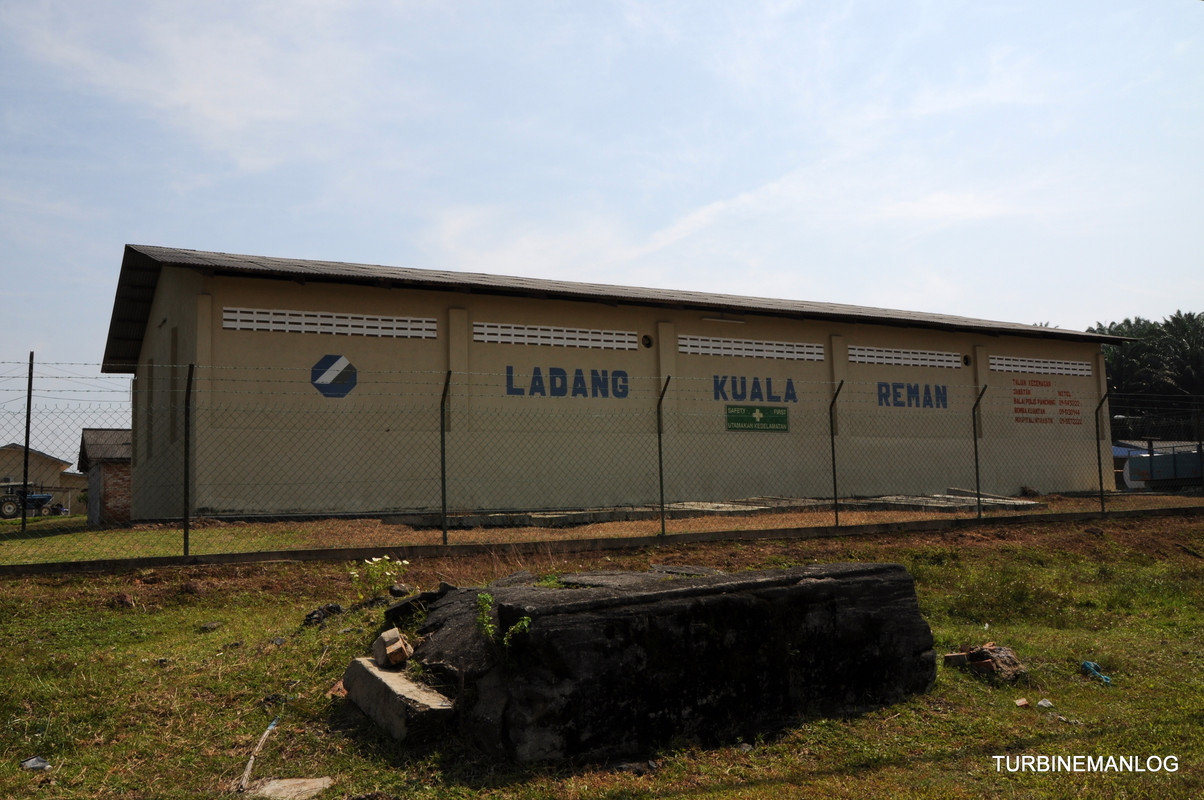 The former PCCL GM bungalow,now the Sg Lembing Museum.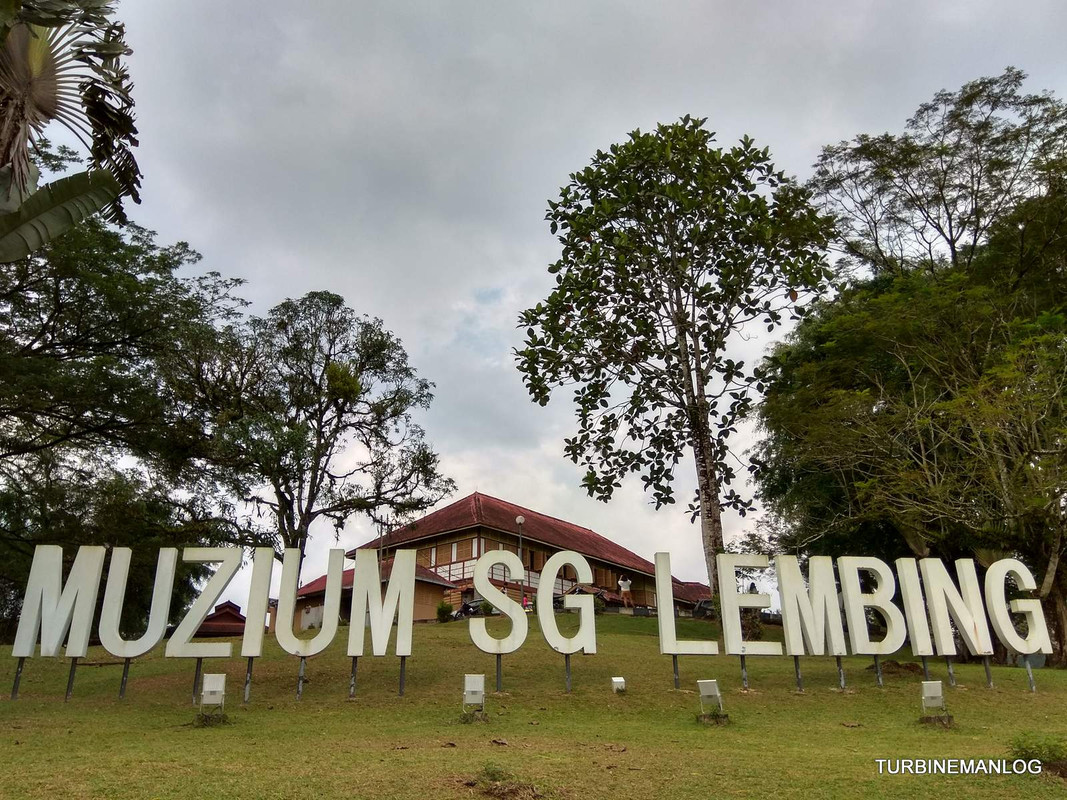 Inside view of the old Labour Club Building
still having some glimpse of it's glorious past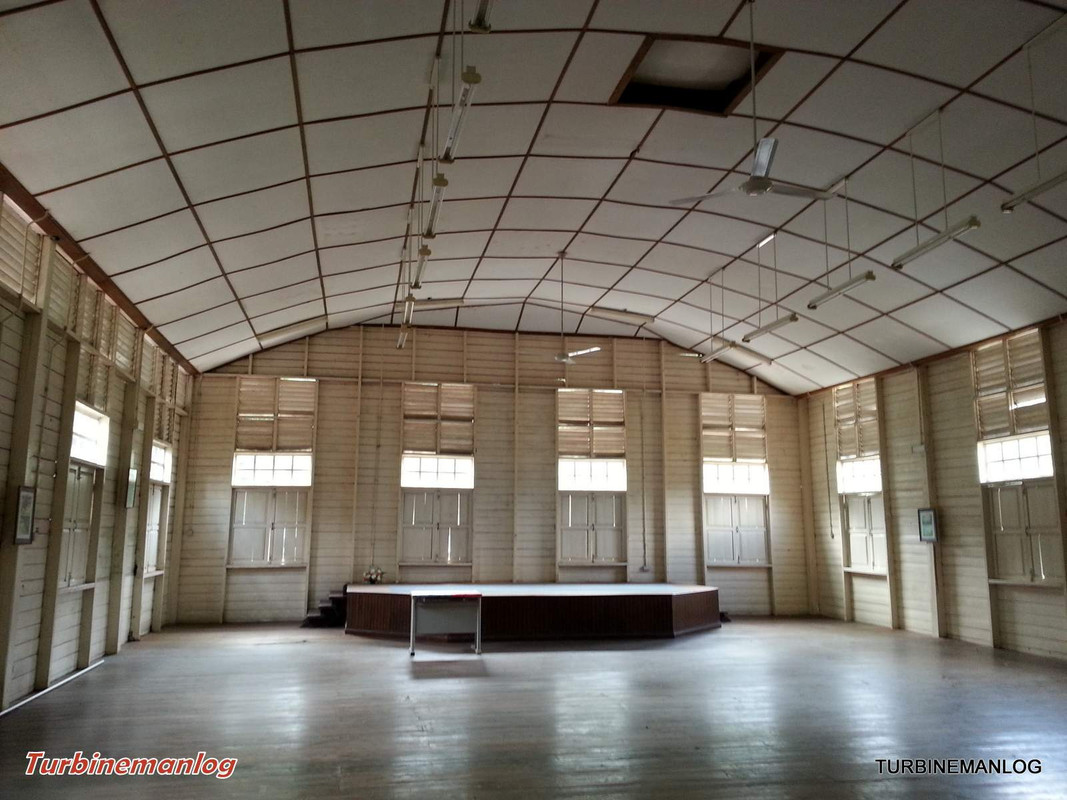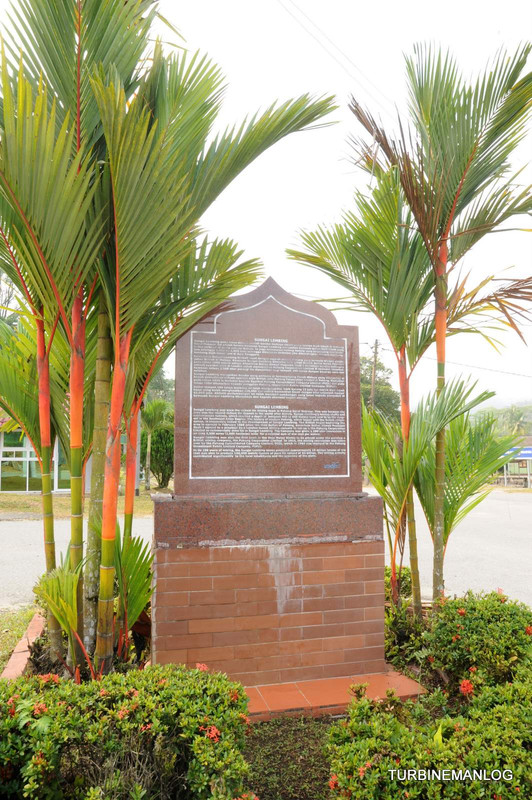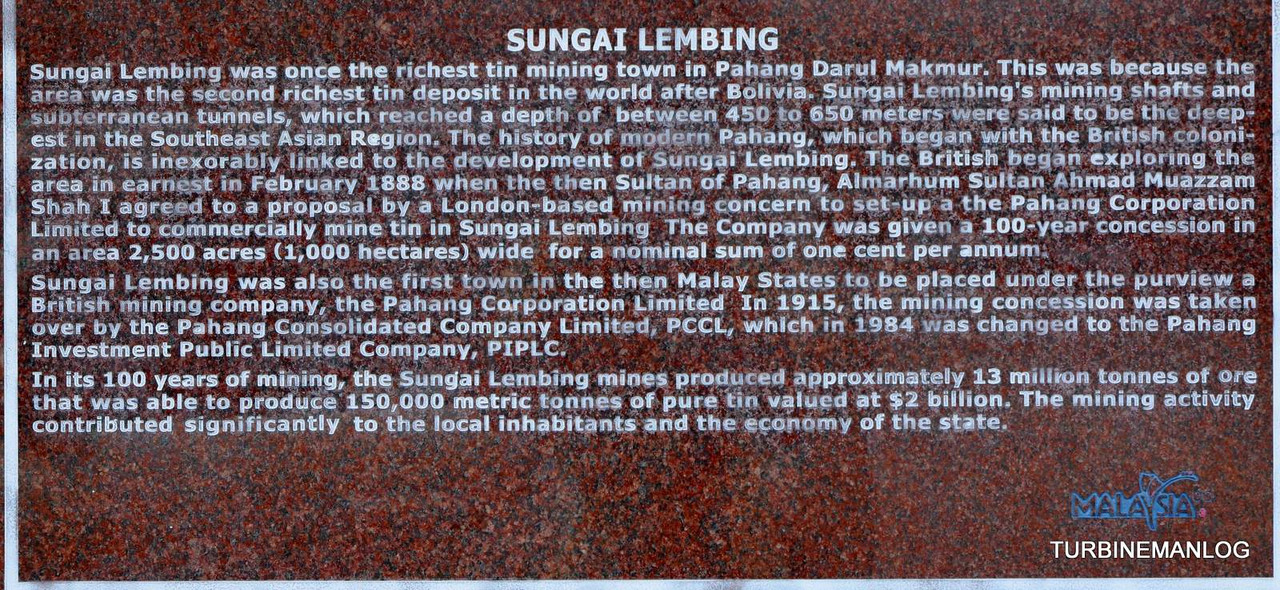 Finding David's graves was the only consolation in this search,
it's just a few feet away from my father's one.
David William Jennings headstone appears weathered
but markings are still clear despite years of neglect.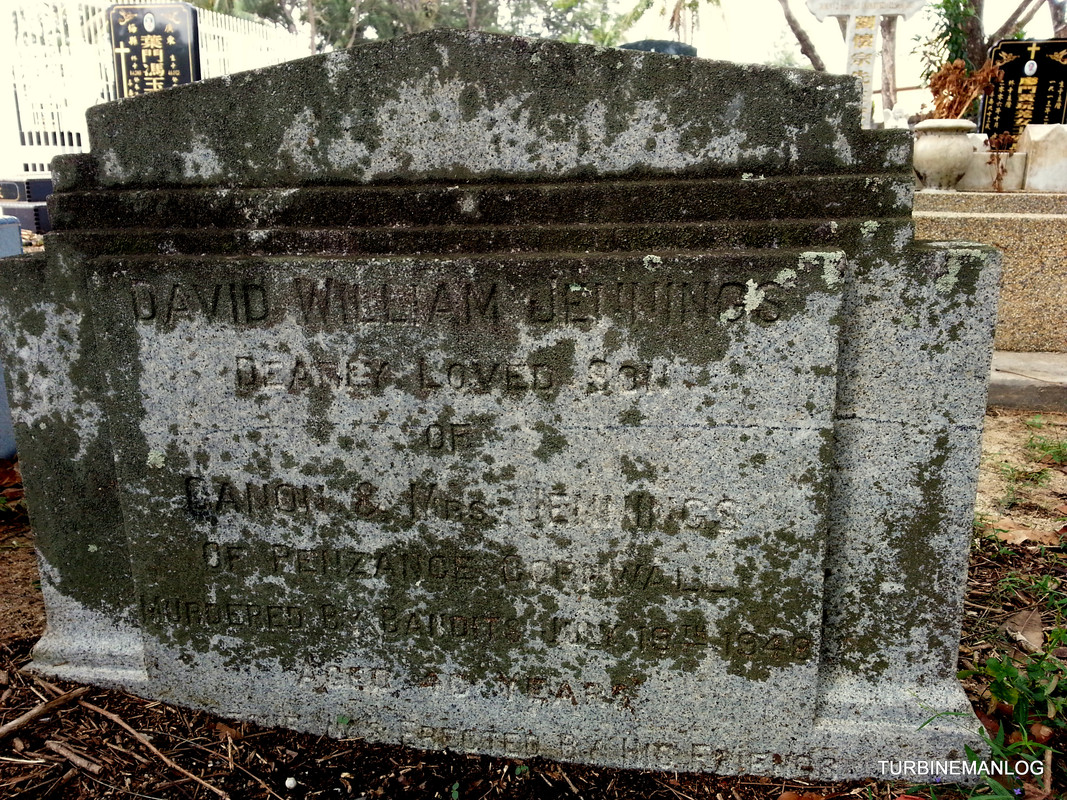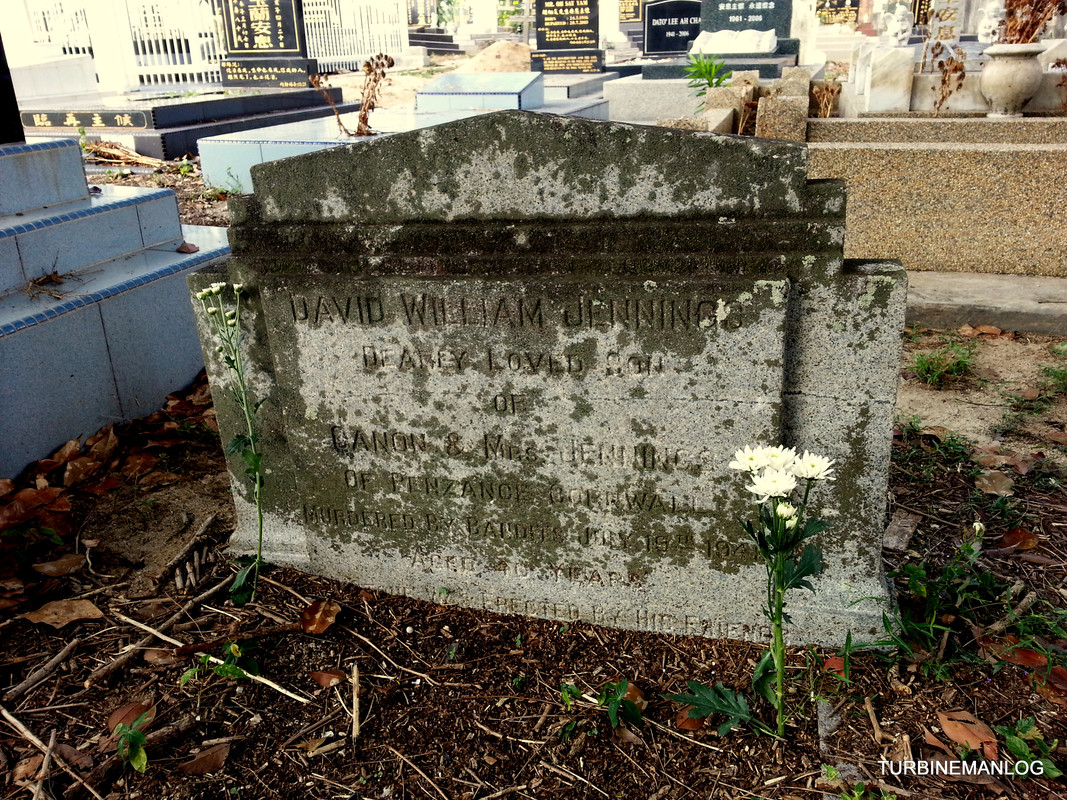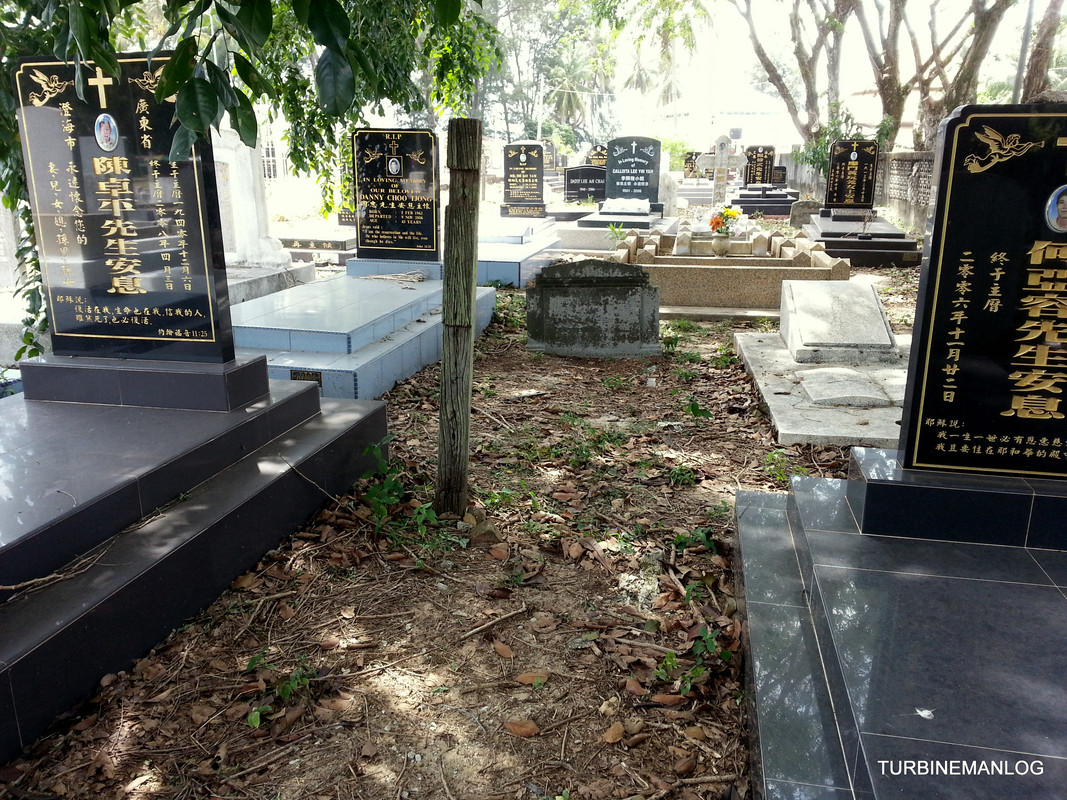 could JR Rutty's grave be this plot in front of David?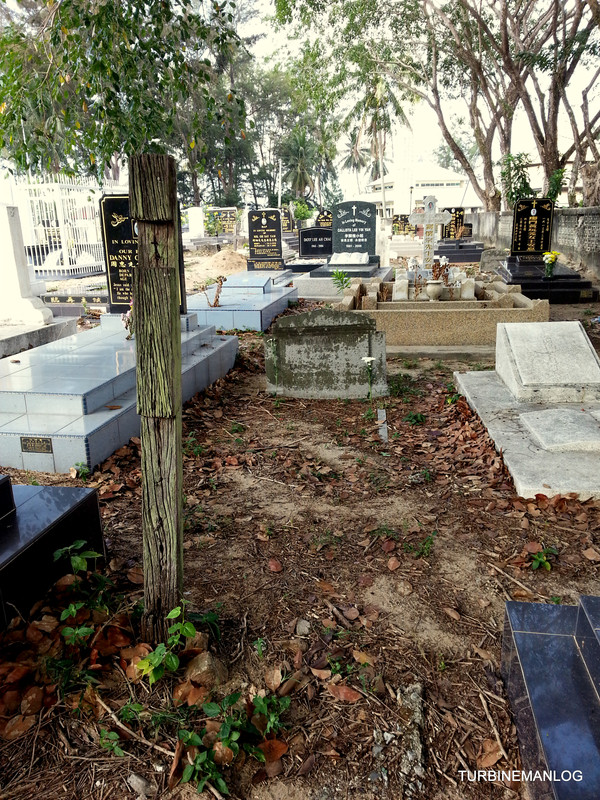 or one of this 3 Anglican style headstone from that era with their cross missing?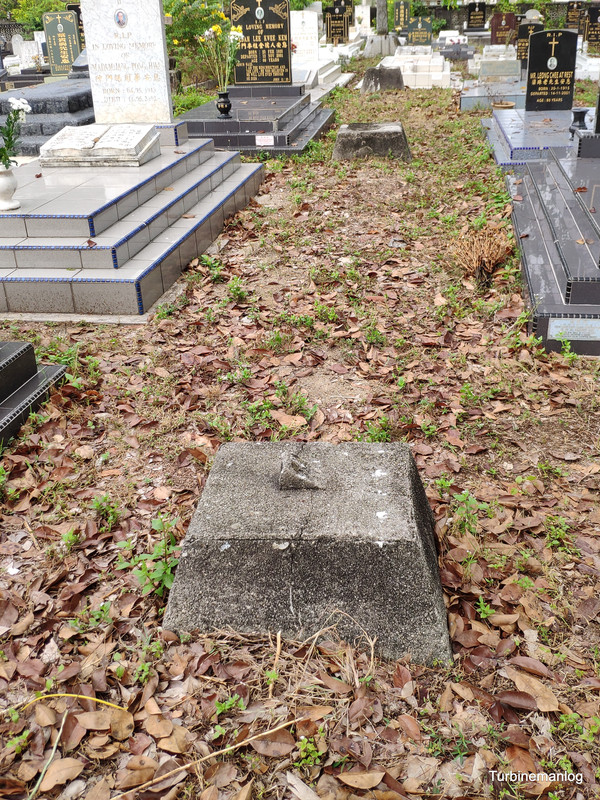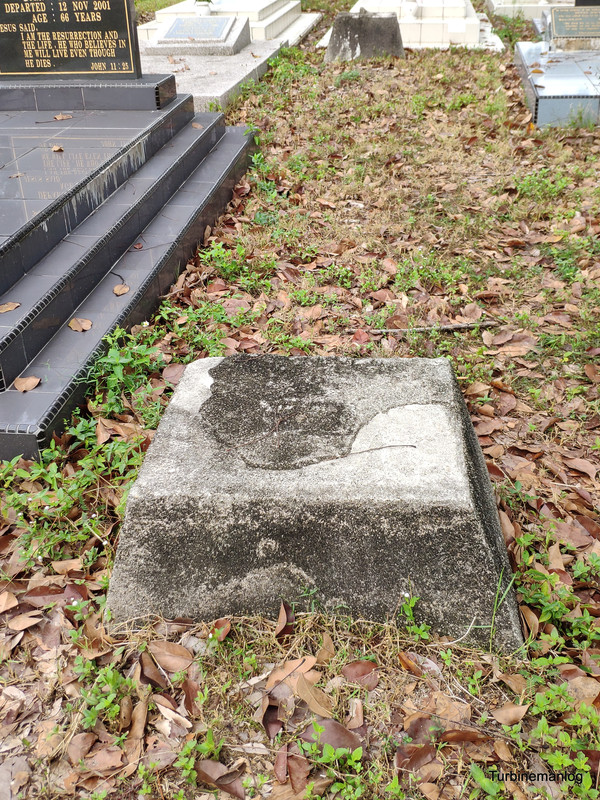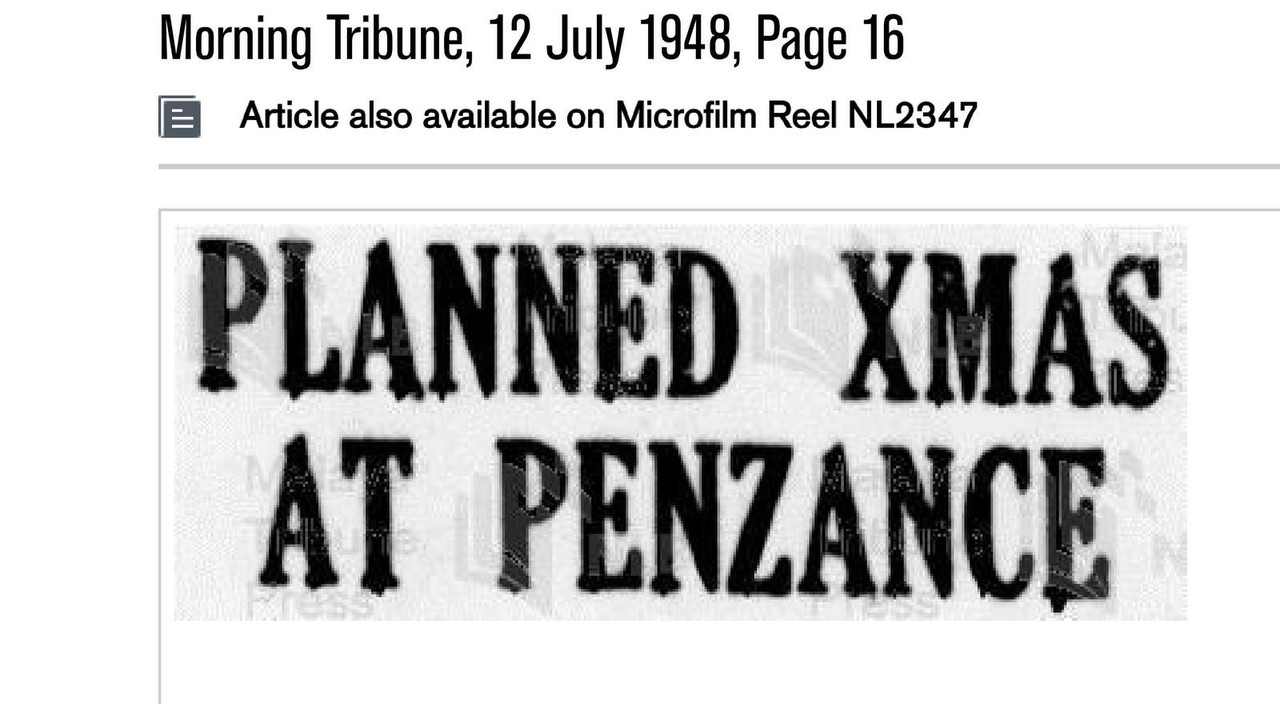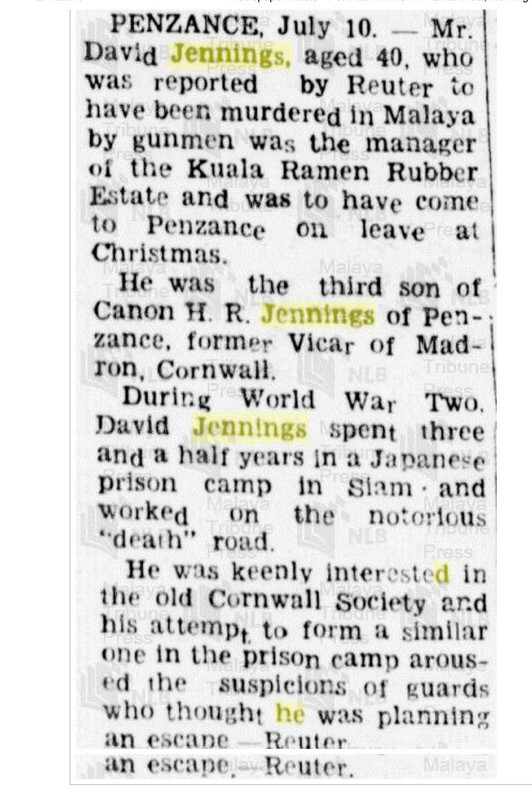 the oldest church record in town i saw is that of the English Wesley Methodist Church
which begins in 1954.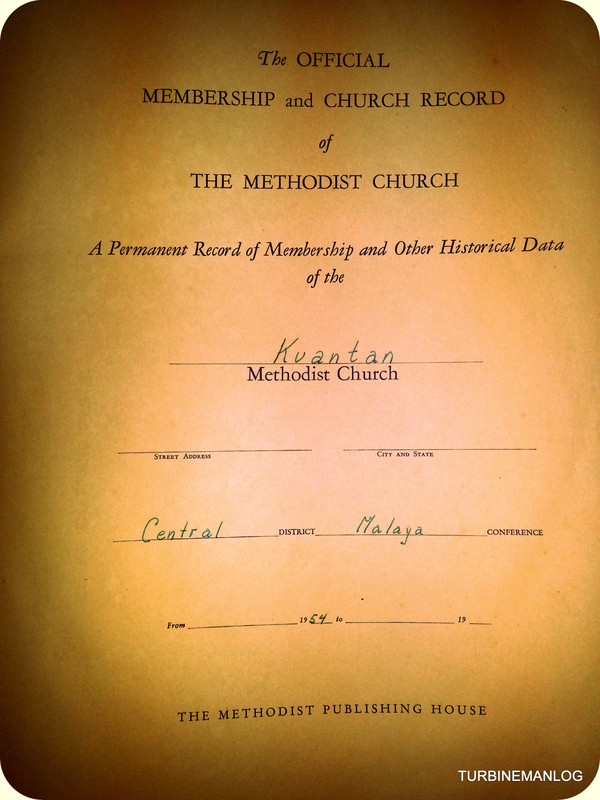 The PCCL Christian miners cemetery at Kg Sg Rimau,Sungai Lembing.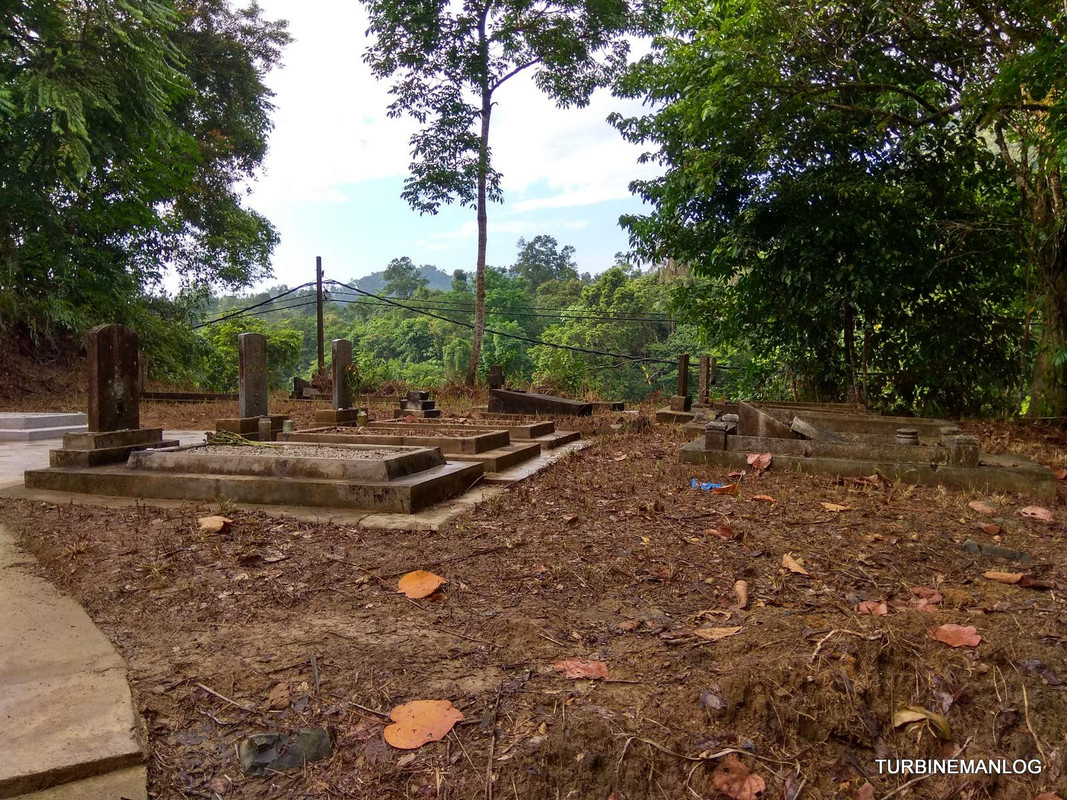 The Christians above and Chinese below.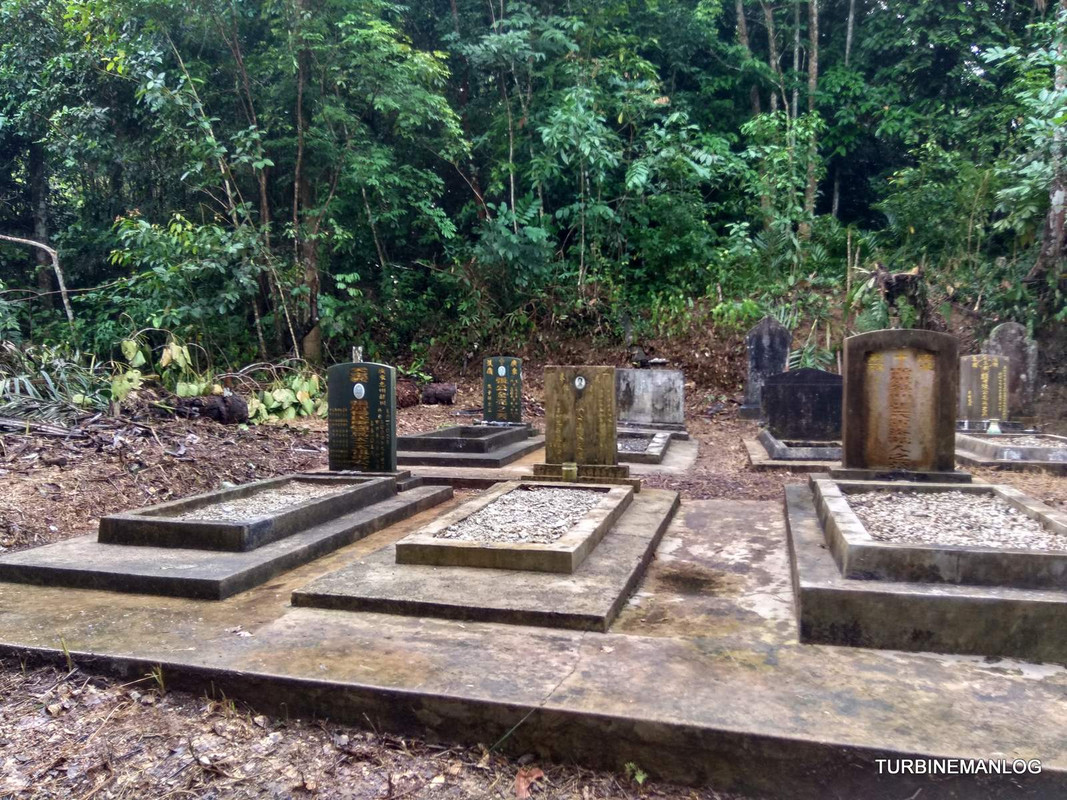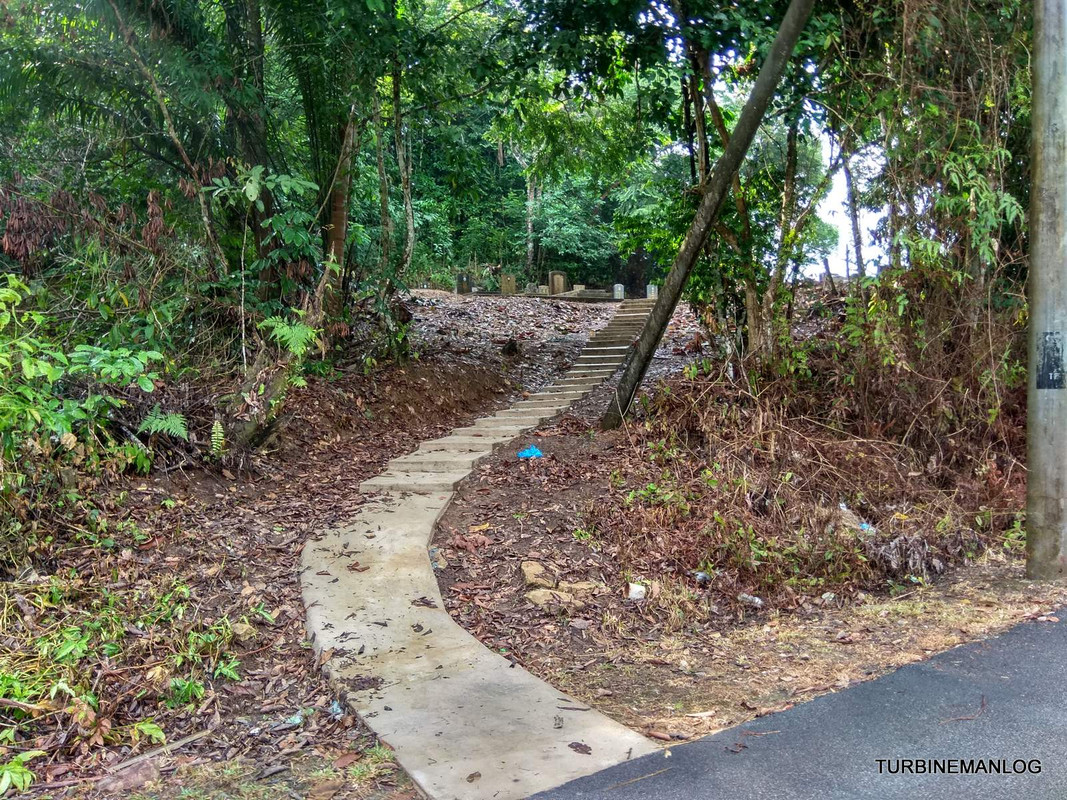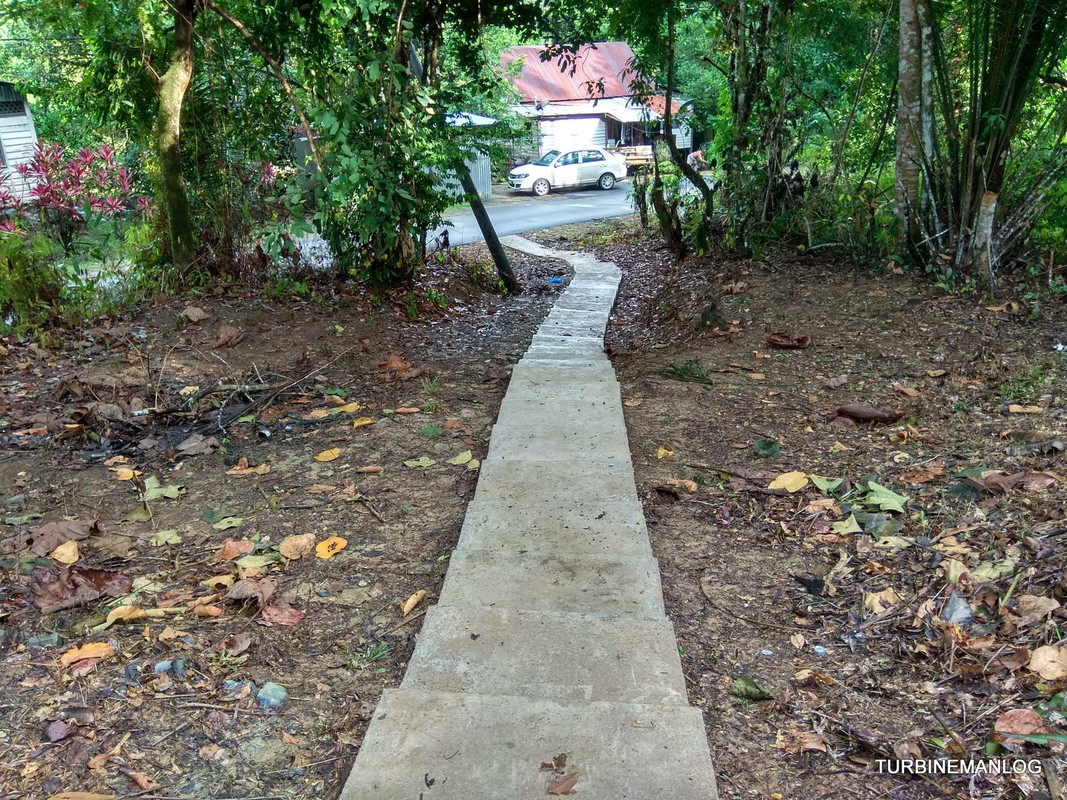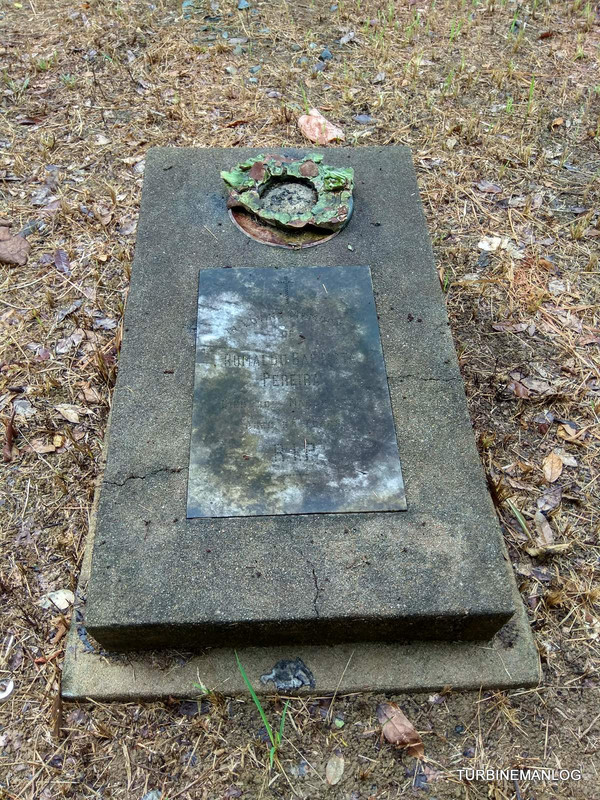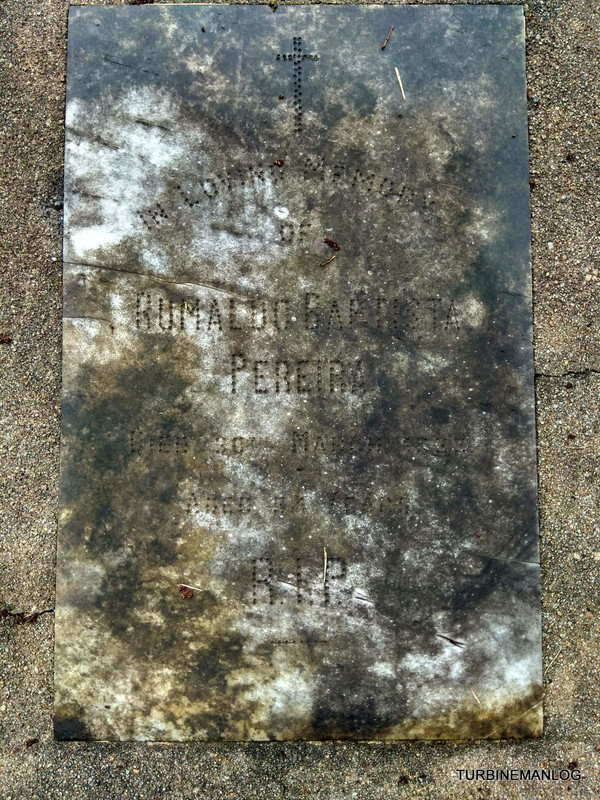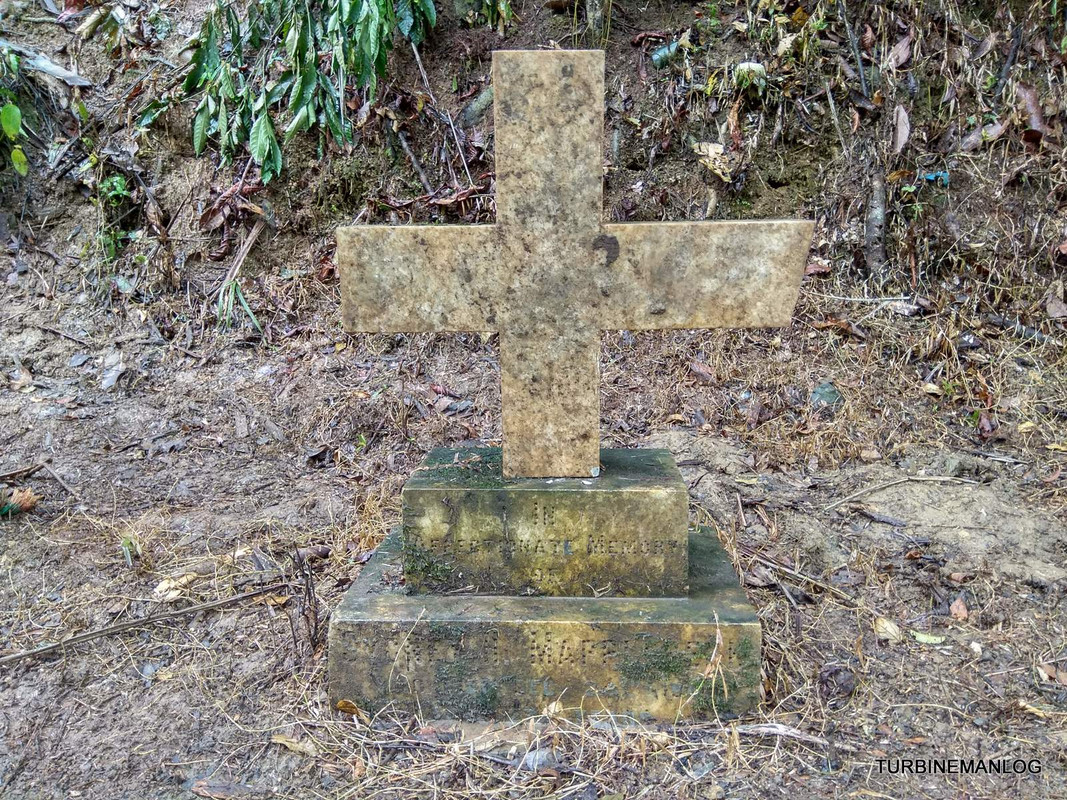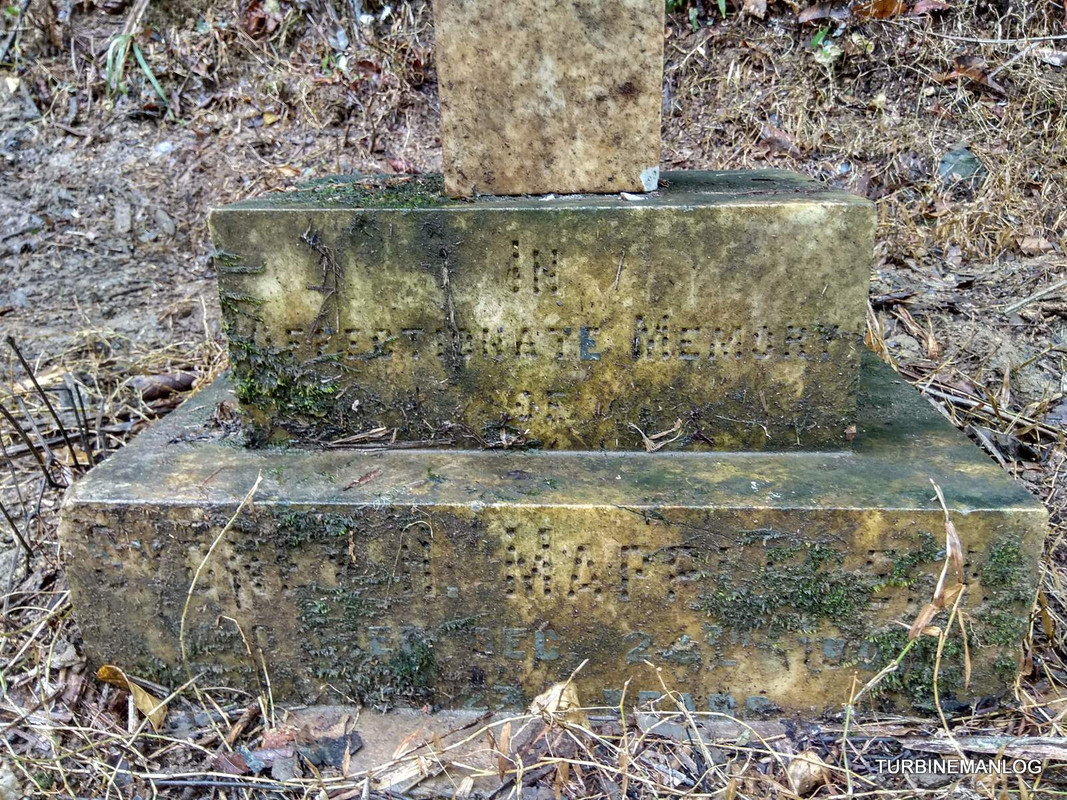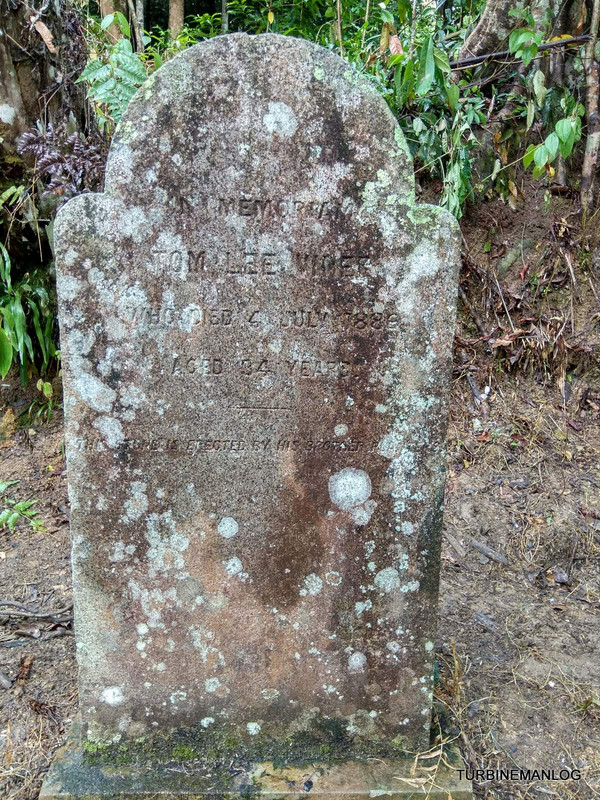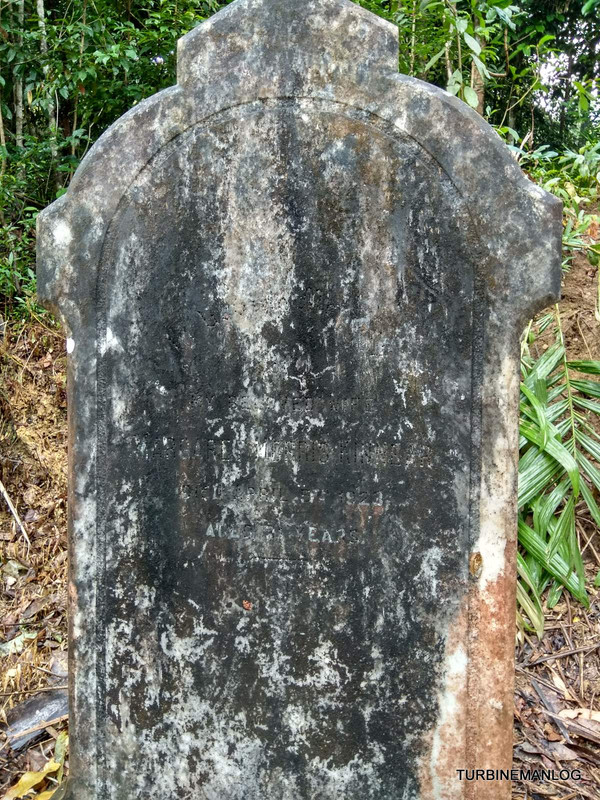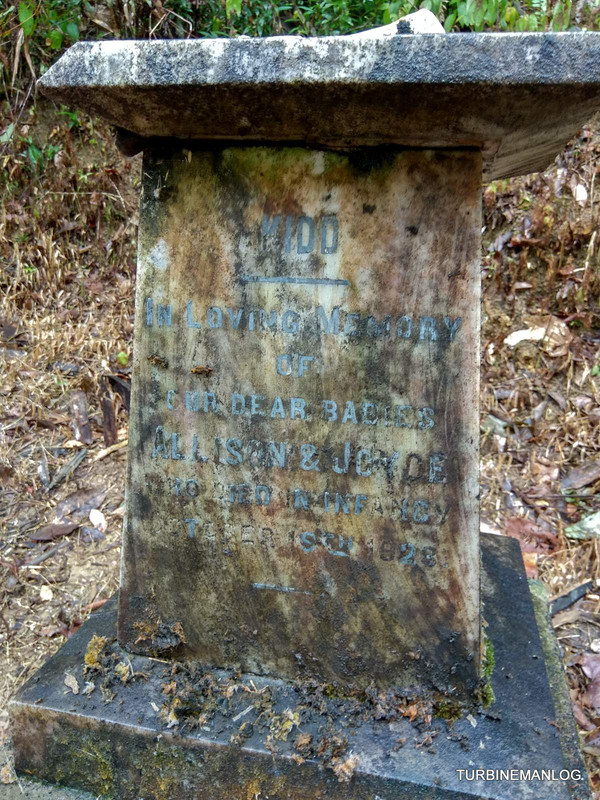 Fallen ones from the Malayan Emergency from the Sg Lembing Memorial list,
Geoffery Oliver Hartley,Reuben Jones and Leslie Roy Mansfield graves at the Kuantan Christian Cemetery.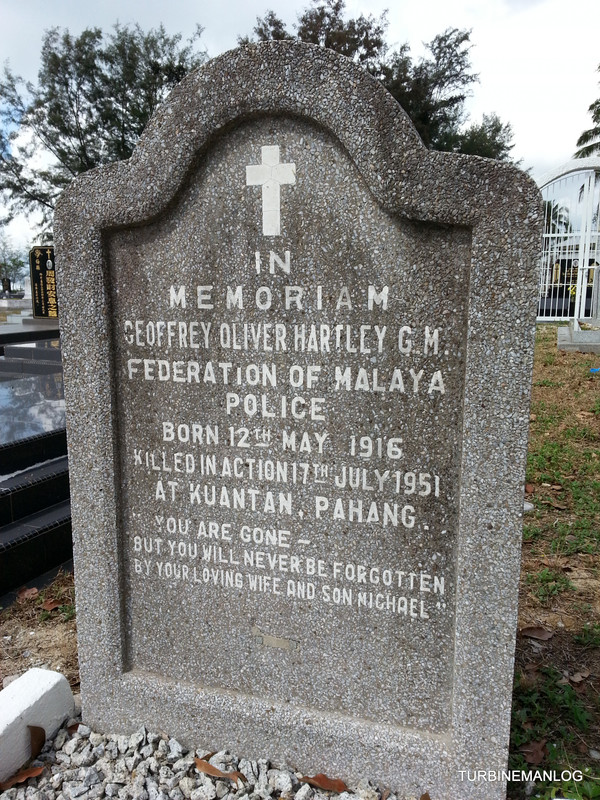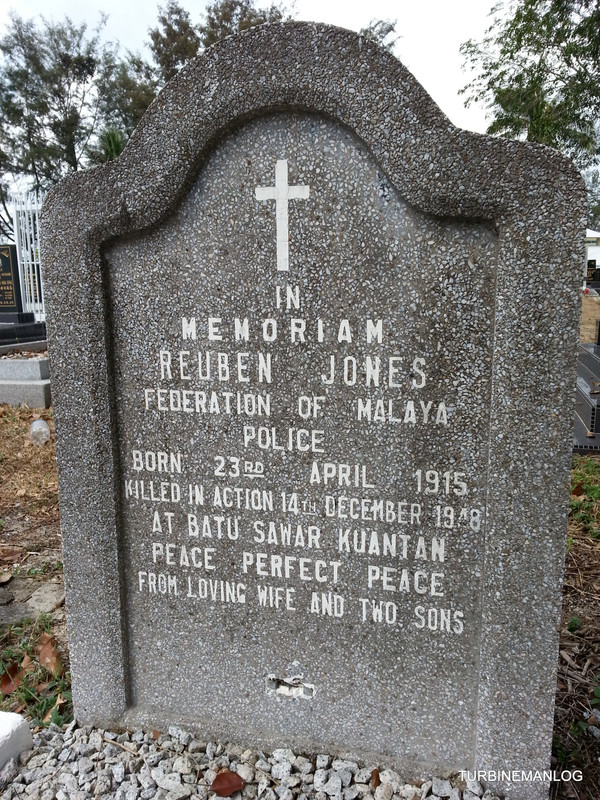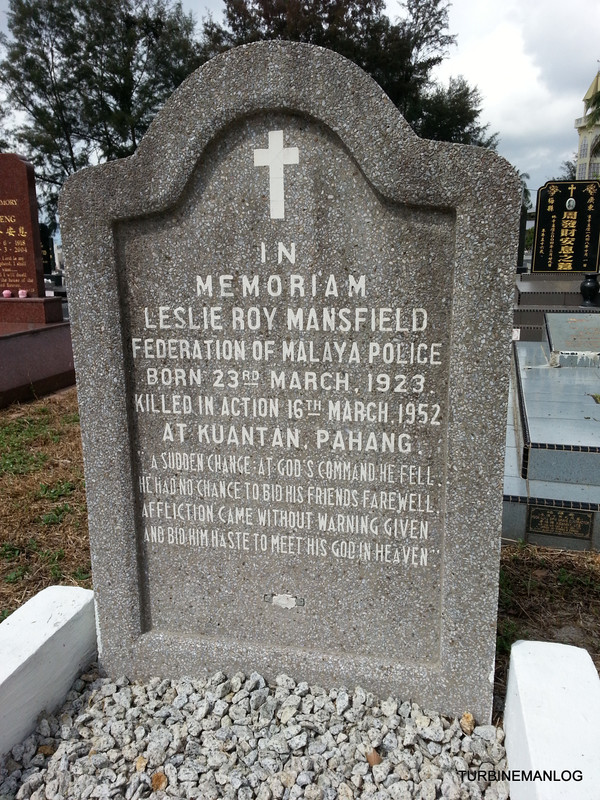 not is the list, S.S Cook,A.Harrison,CDF Sutton,
Cecil Edward Arthur,John Geoffrey Yapp,
Hubert Gordon Marcon,L.G Valpy,Peter Joseph Murphy
and a few more at the Catholic Cemetery.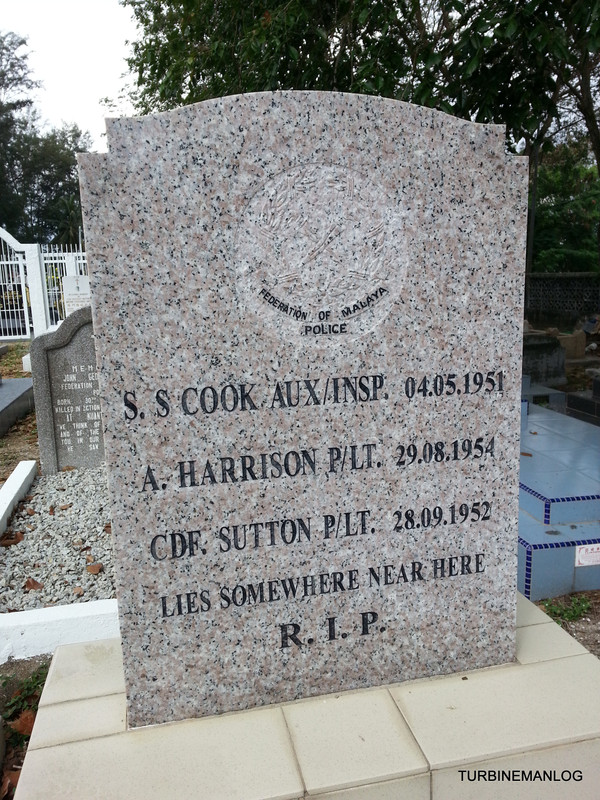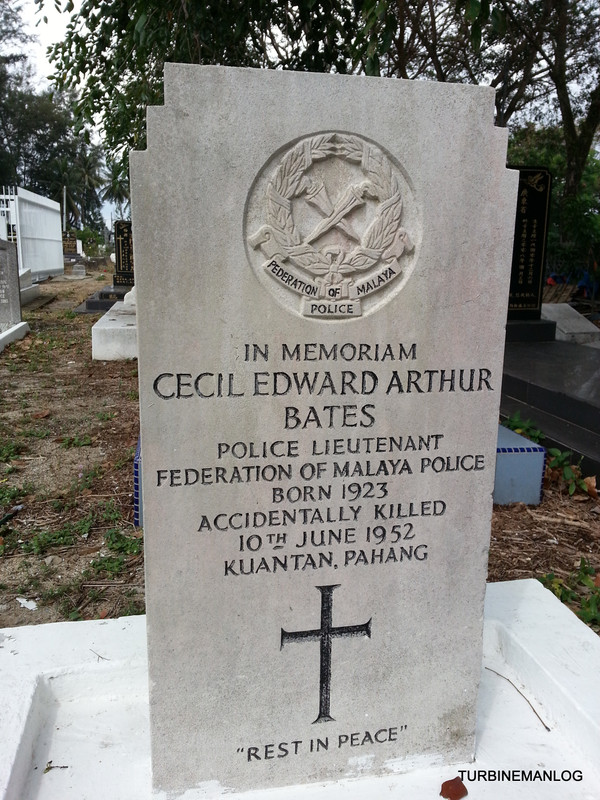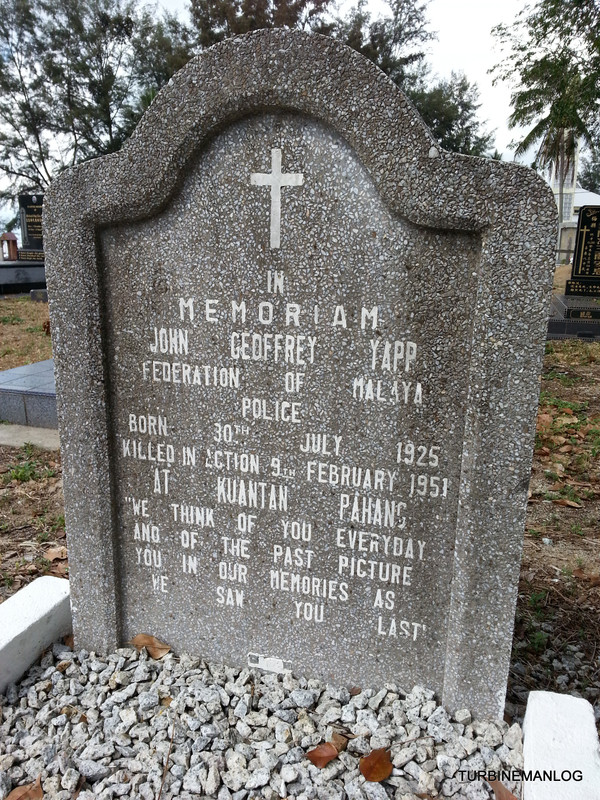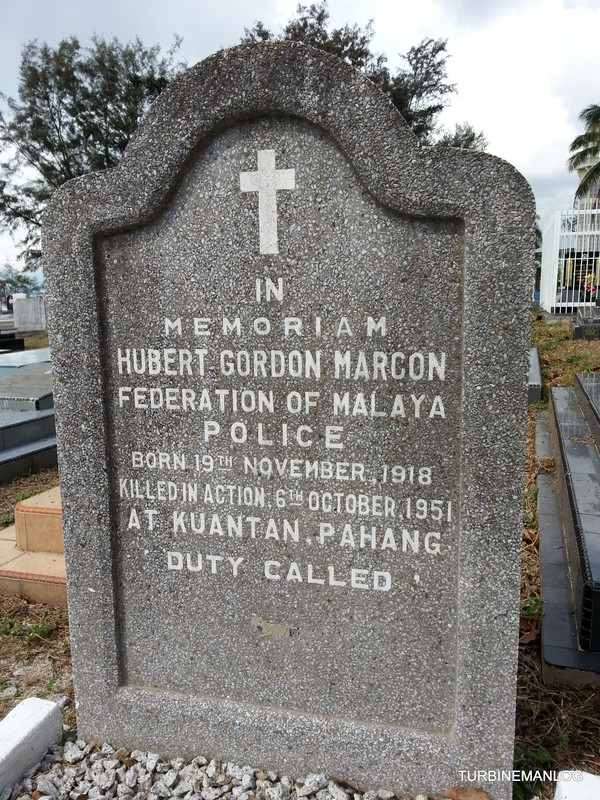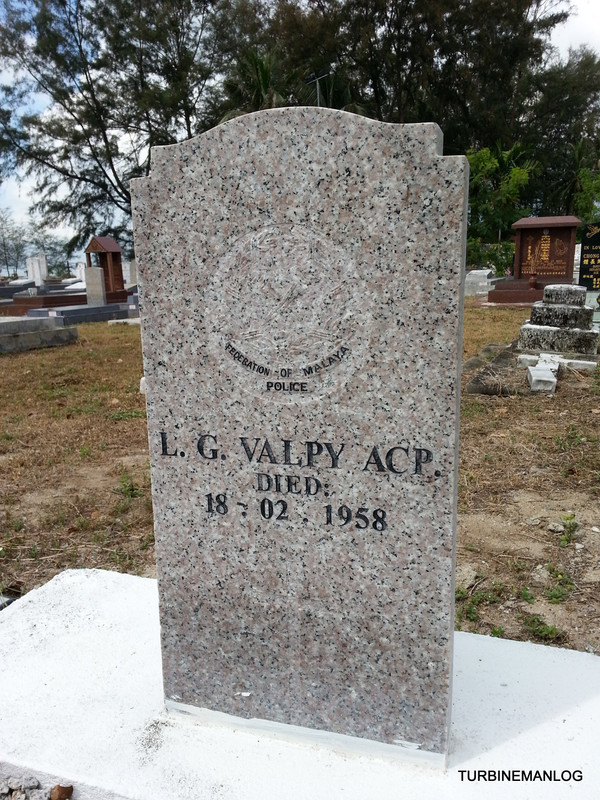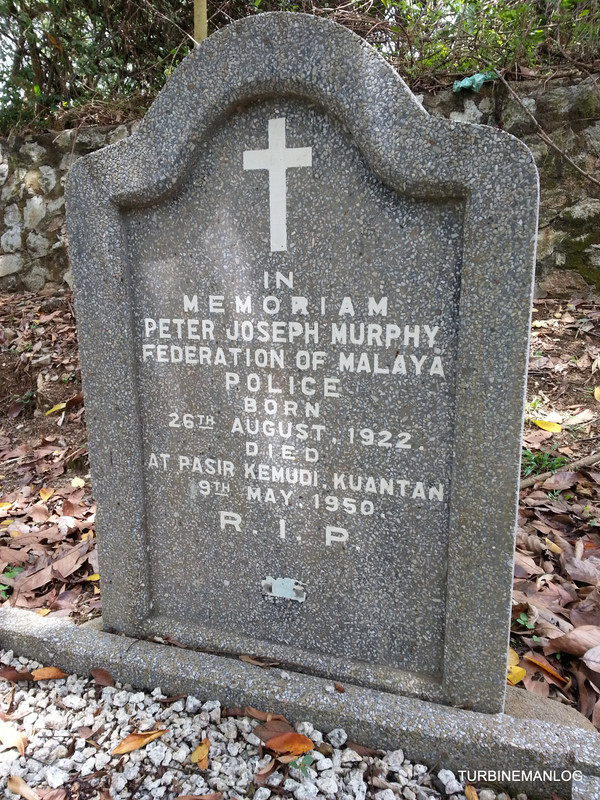 https://www.cwgc.org/find-a-cemetery/cemetery/5001041/kuantan-christian-cemetery/
https://www.cwgc.org/find-a-cemetery/cemetery/5001042/kuantan-jalan-trengganu-cemetery/