Locomotive 44.6 of RompinCo
once ply the 80km track from Bukit Ibam to Kampung Lanjut
near Kuala Rompin, transporting iron ore for export.
This
GE UM10B
loco served only a few years due to the abrupt closure
of the mine and it's now displayed
at the Rompin District Council Office.
Map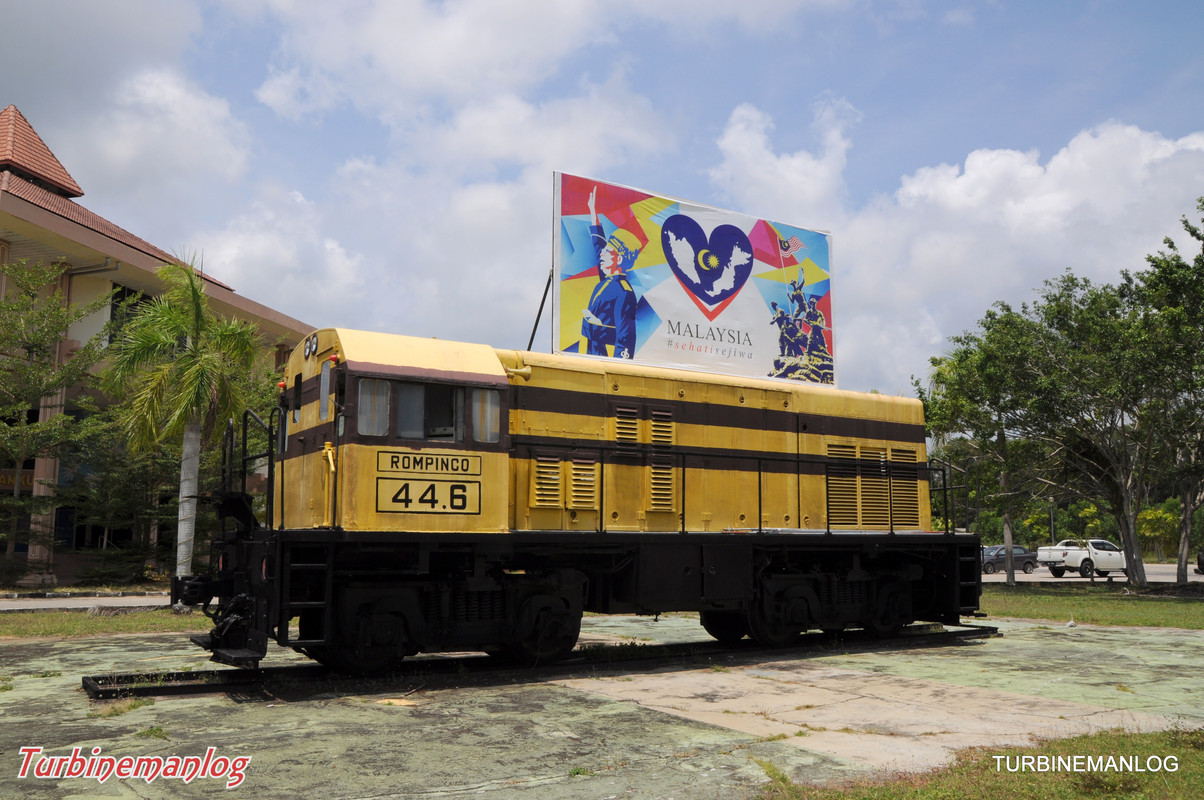 It looks like a wrong place for the 2015 Independence Day theme signboard,
hope that they will shift it away from the train
as it will spoil its rustic look.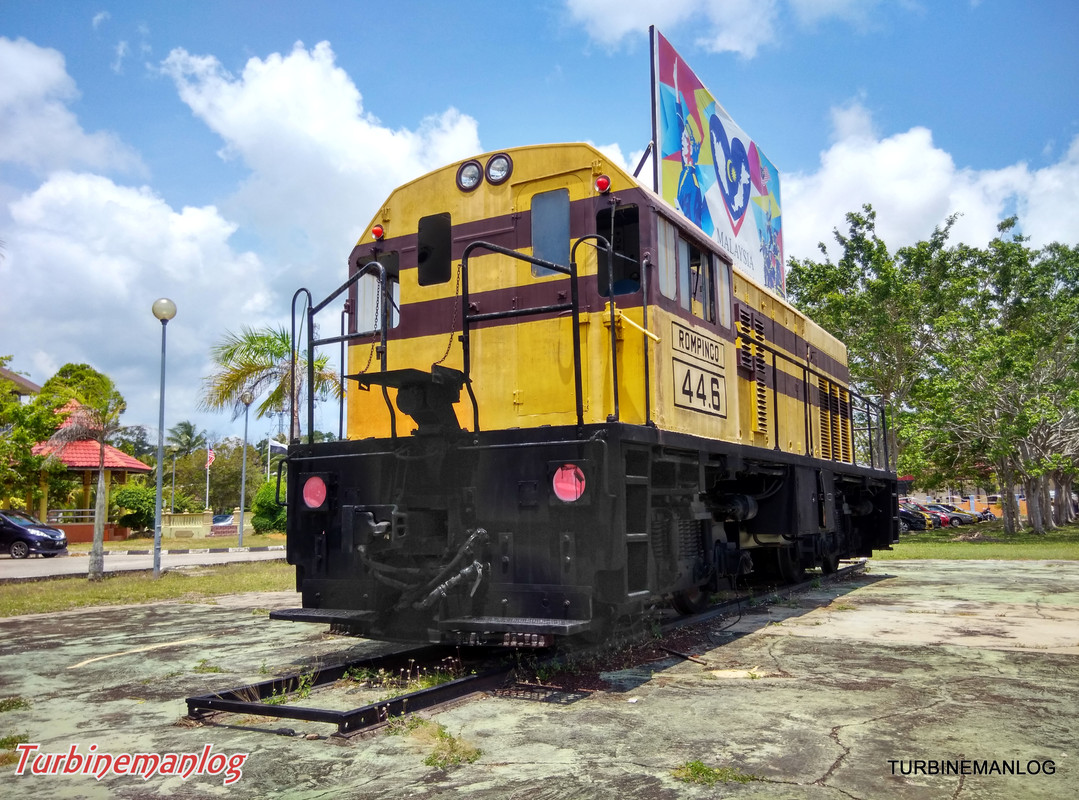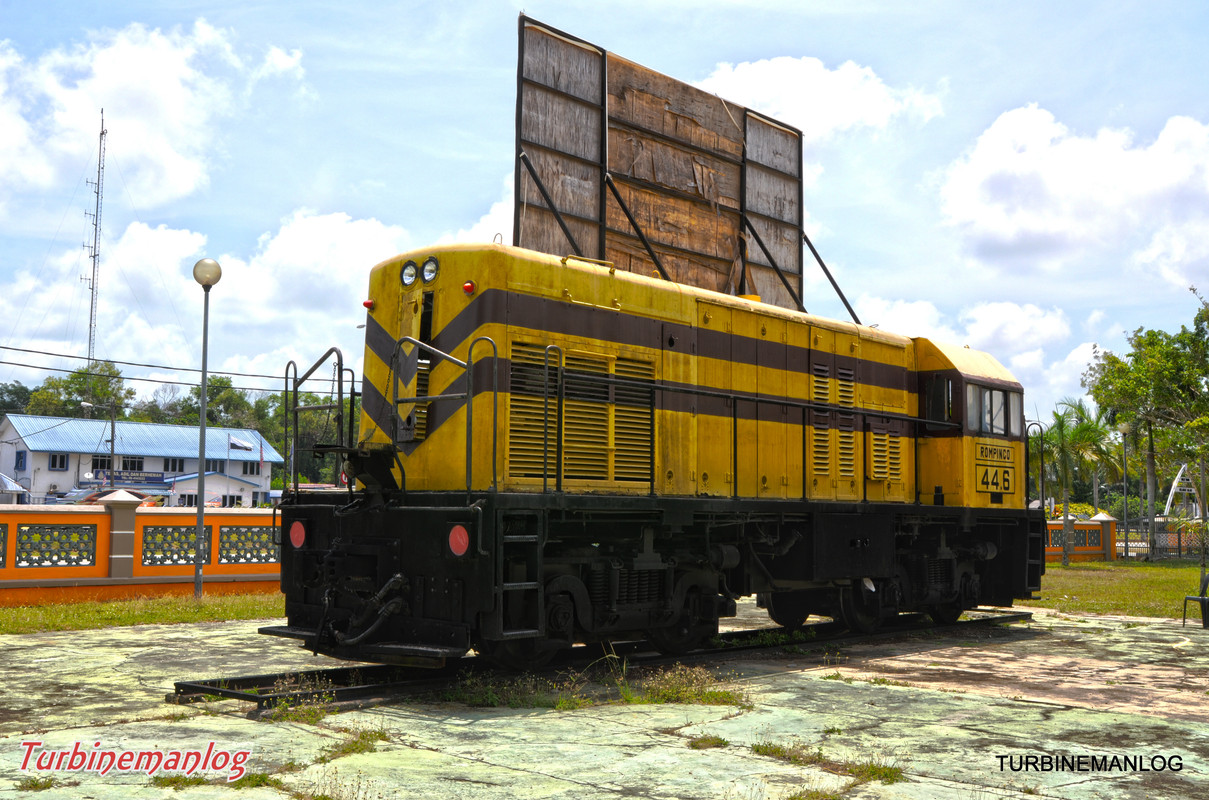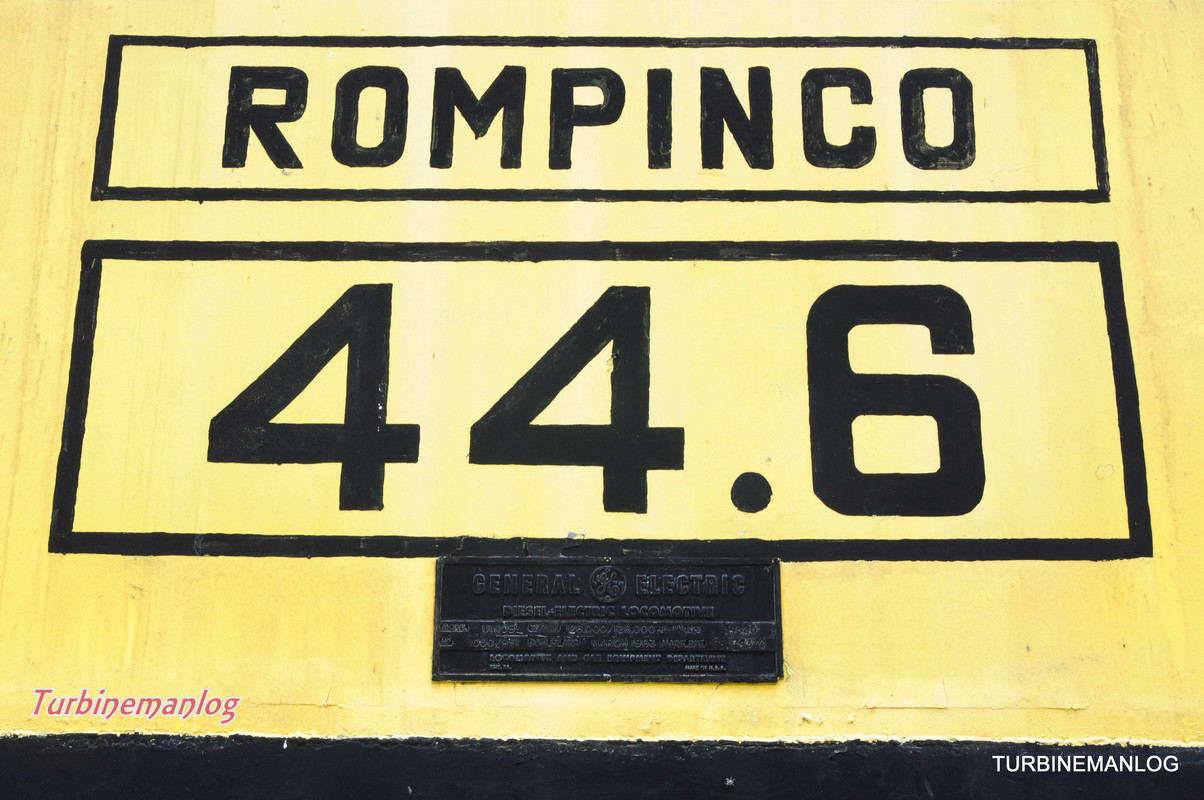 The GE diesel locomitive from 1963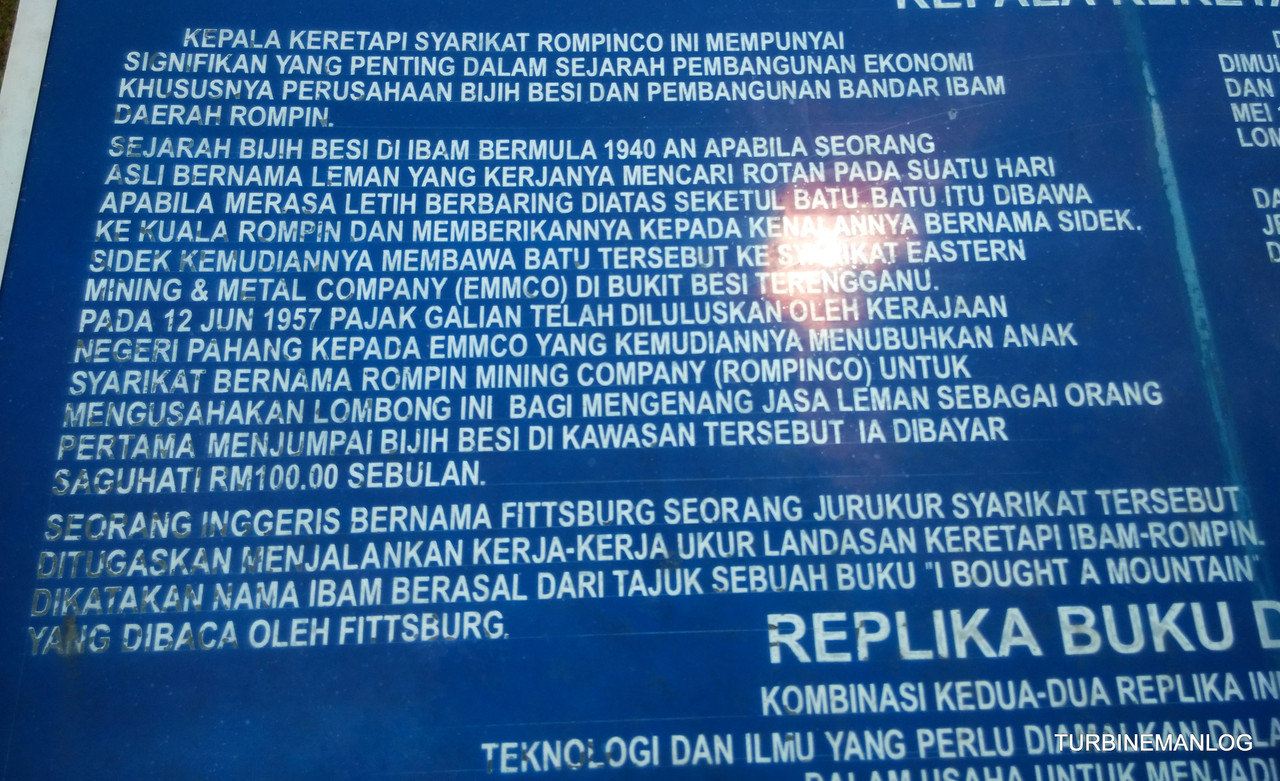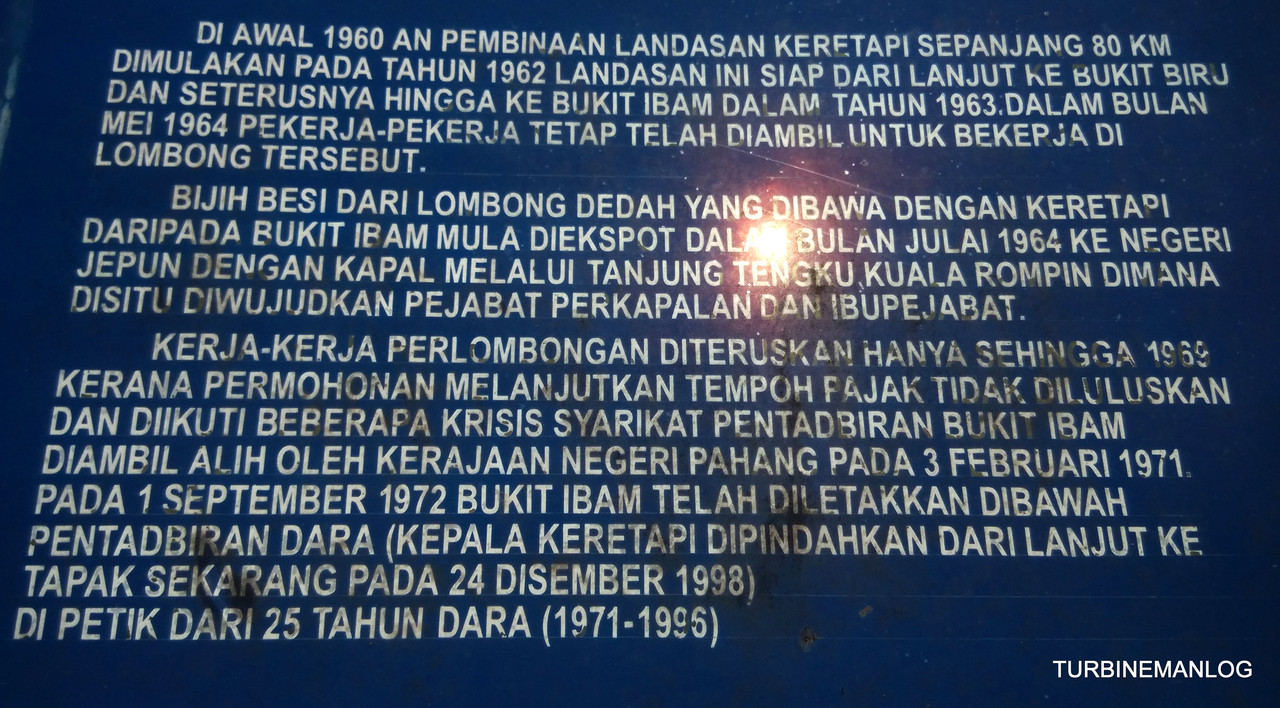 A brief history of the Bukit Ibam Iron ore mine and the train.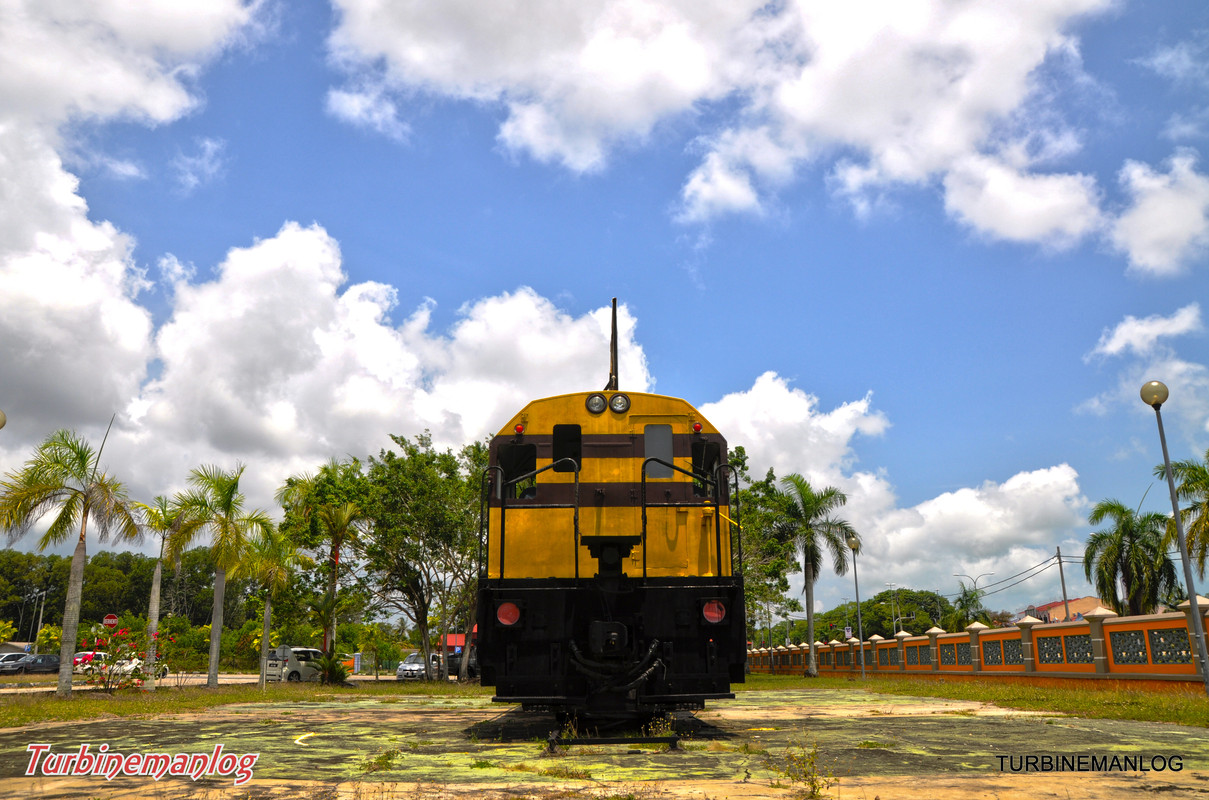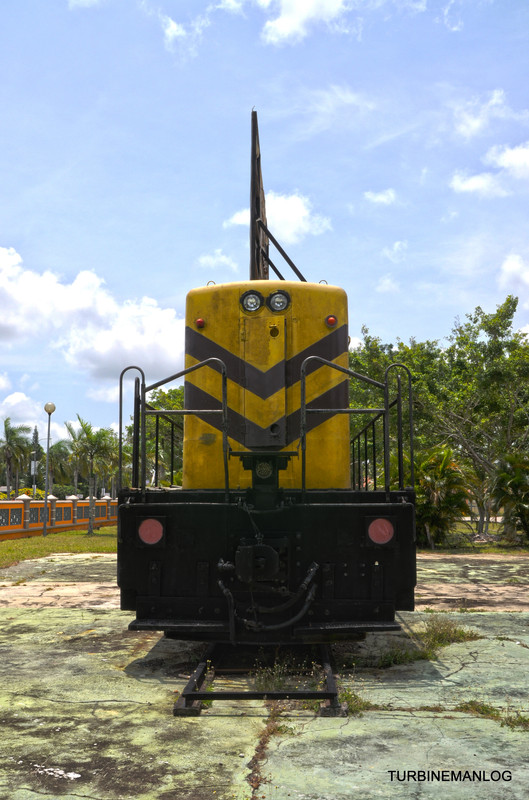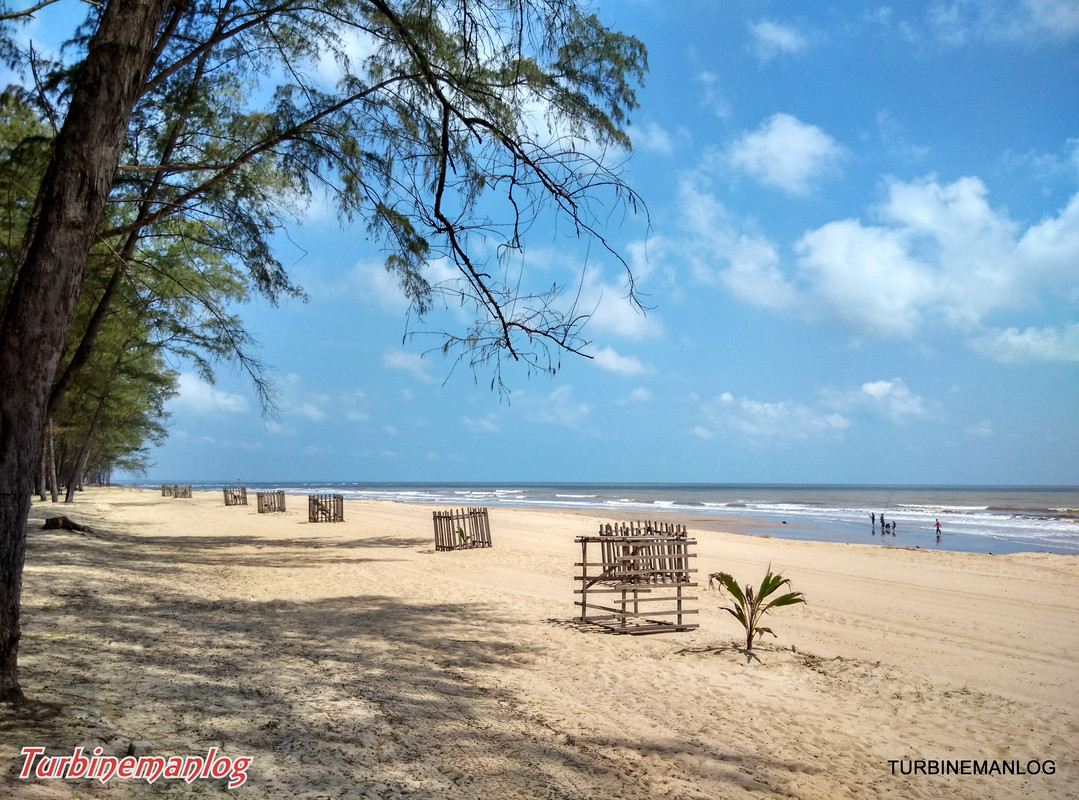 A sparkling clean Pantai Hiburan nearby.