The rocky Tanjung Bidara Beach in Malacca,
too rocky that the rocks were blasted off during the colonial era
for some unknown reason most probably for used in construction or road works
but it remains the most beautiful beach in Malacca to date.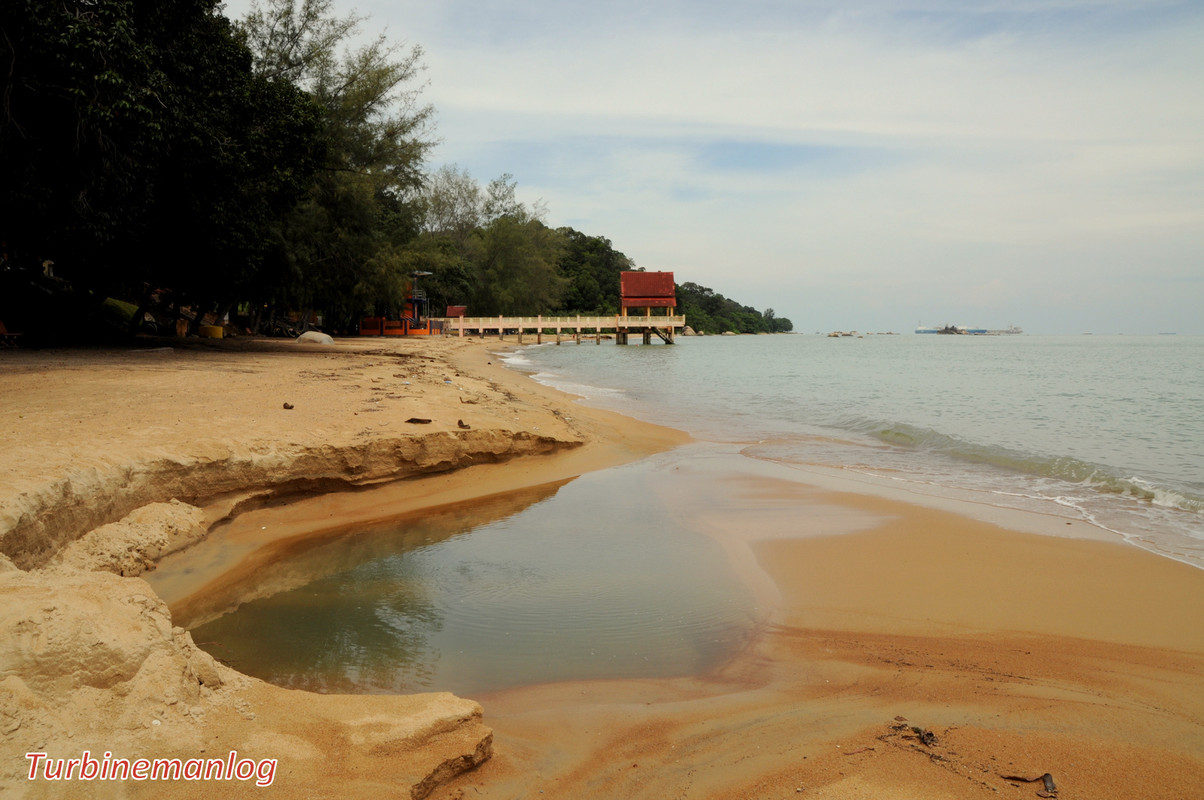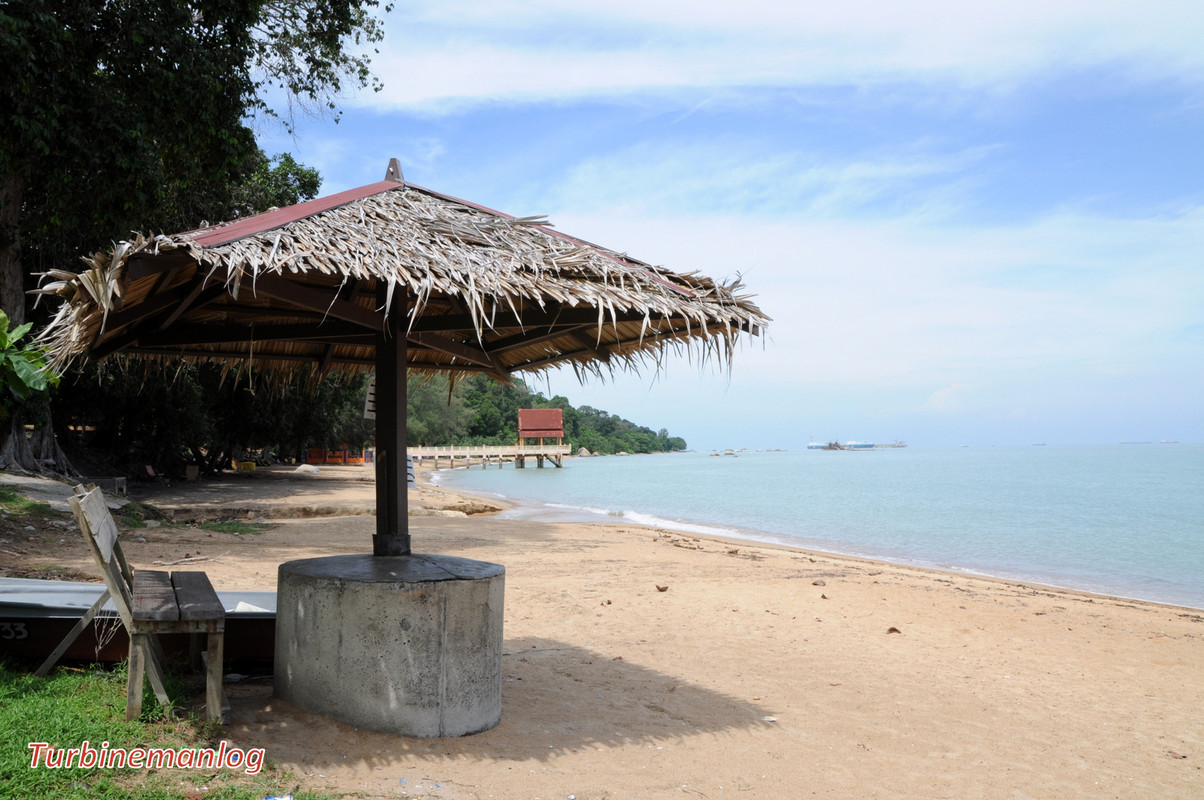 A small hut in front of the Tanjung Bidara Beach Resort.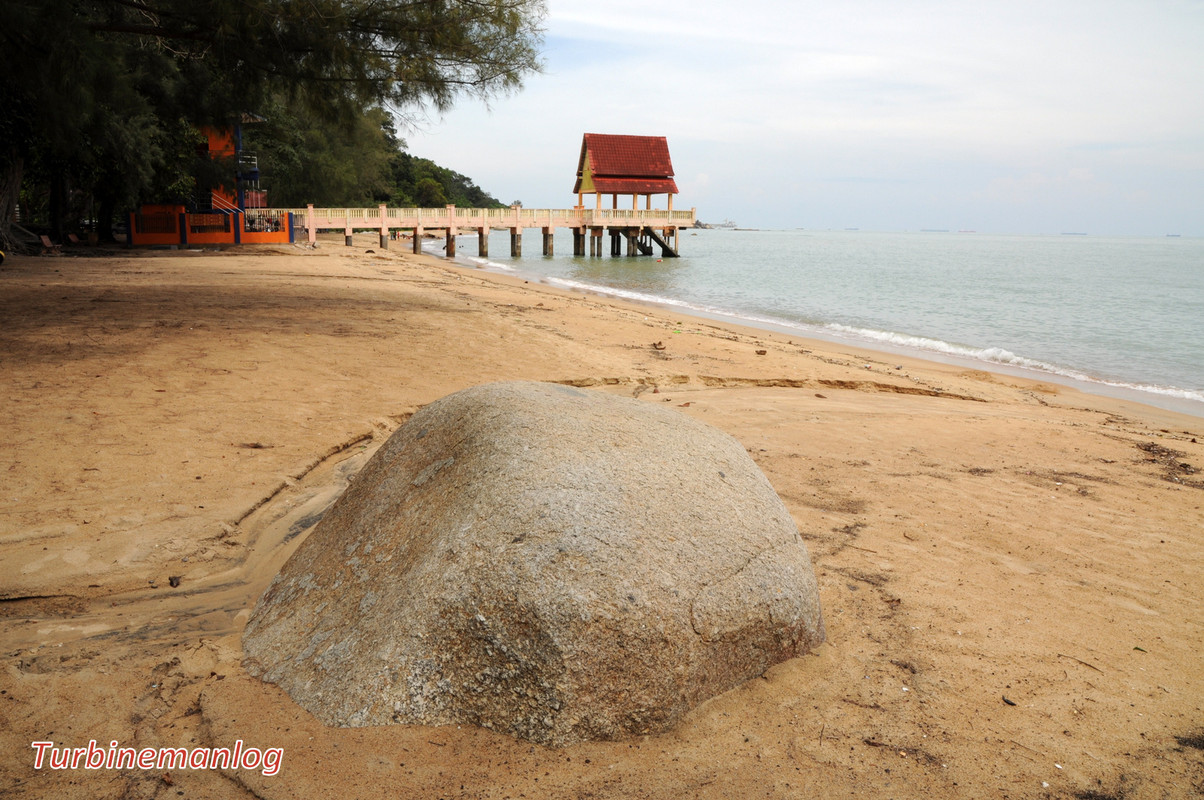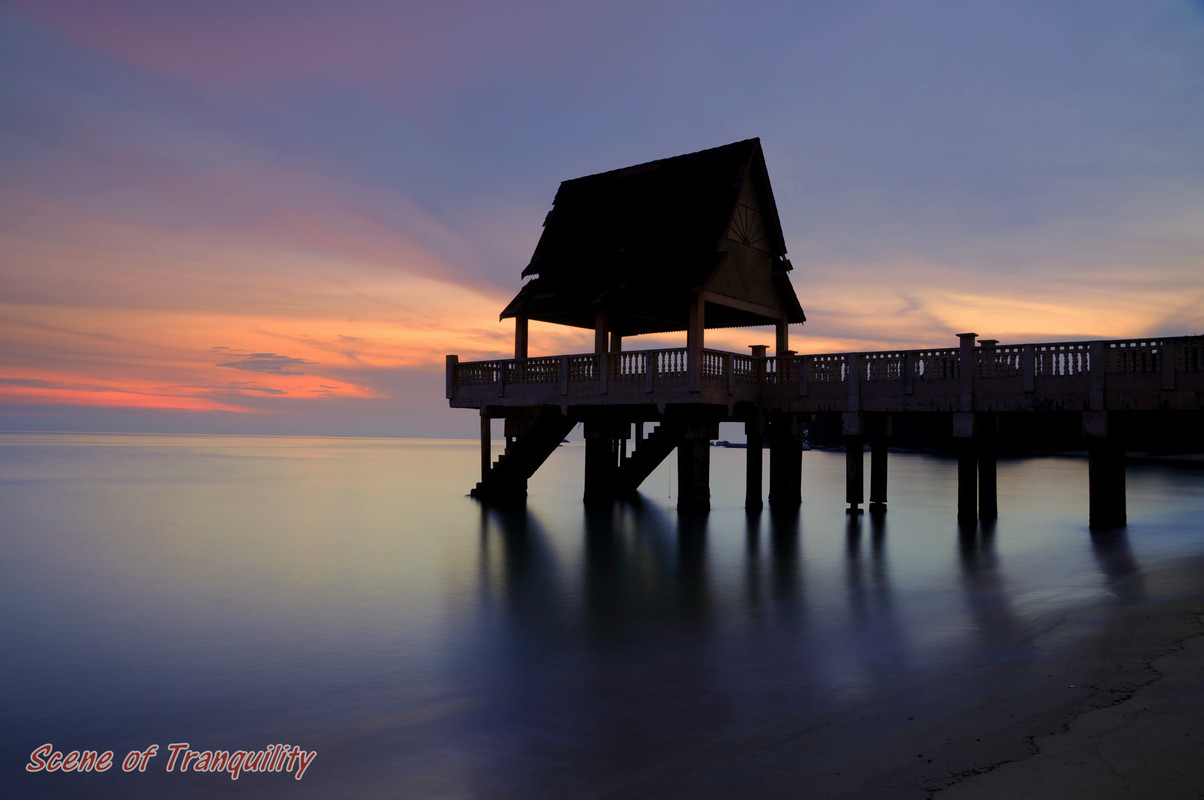 The jetty at dusk.
Panoramic shot of the beach.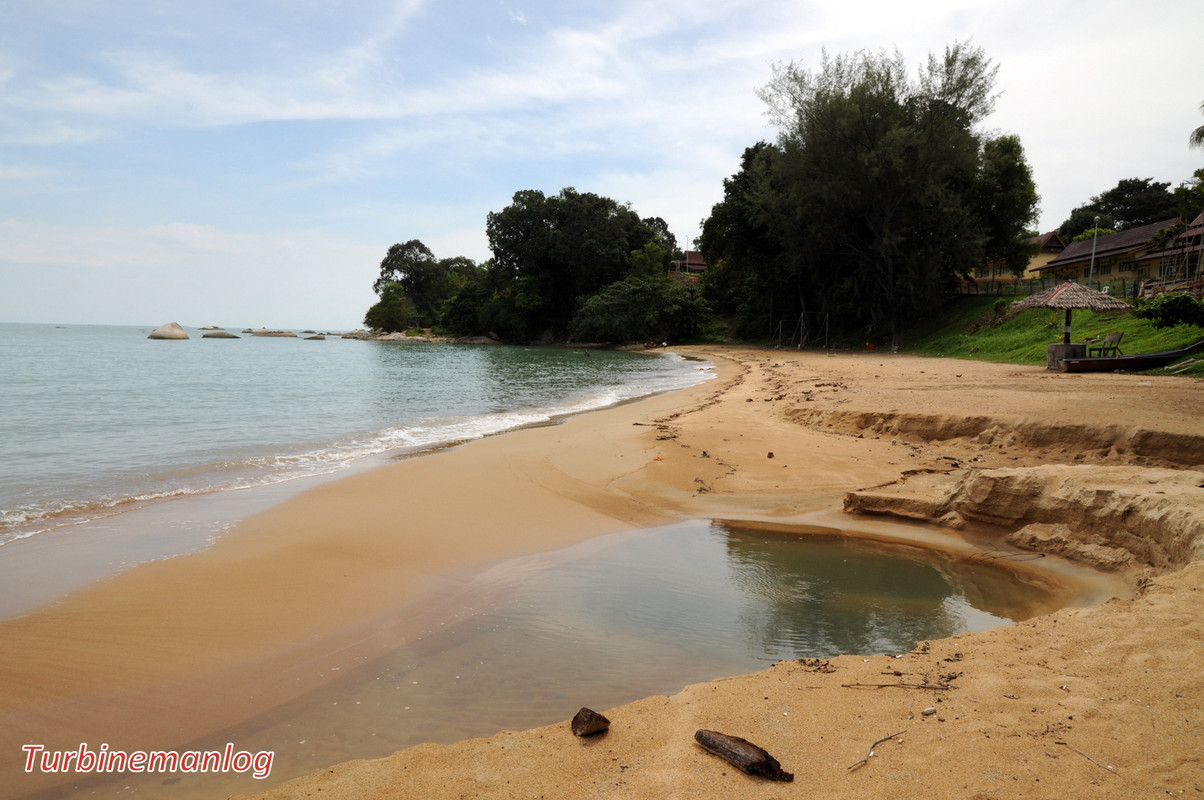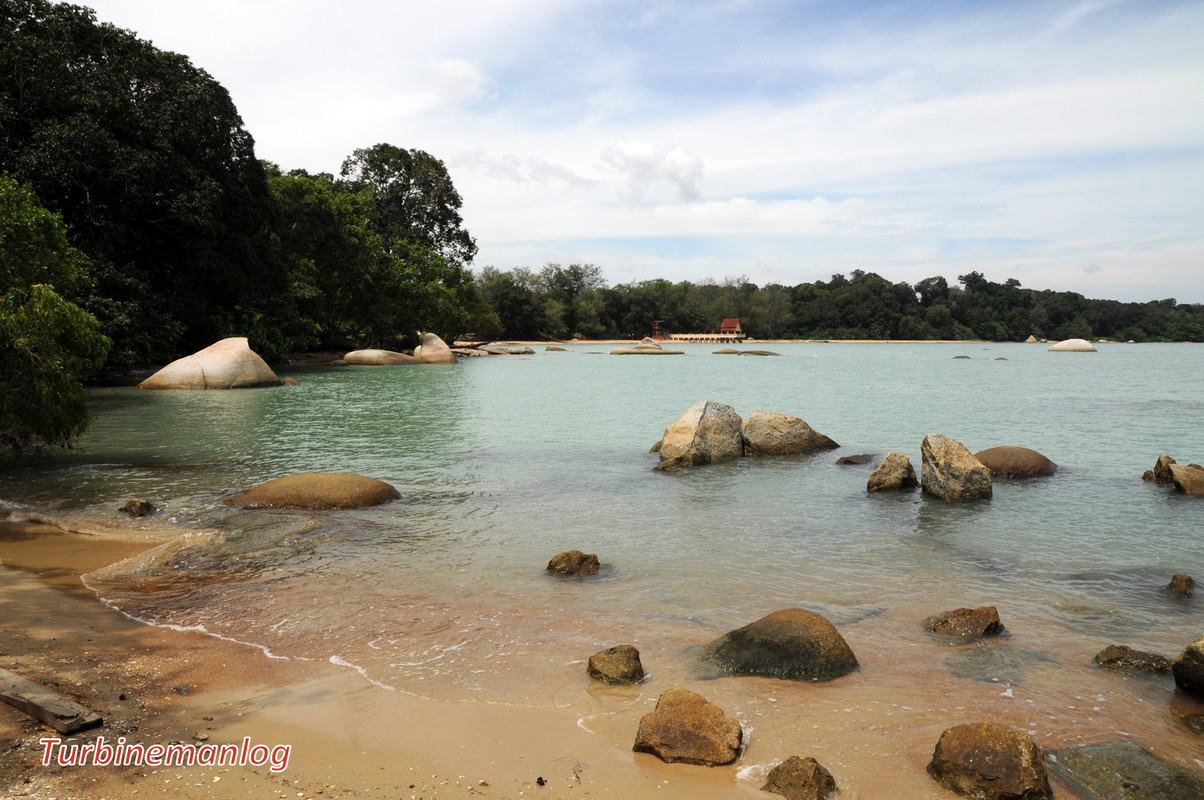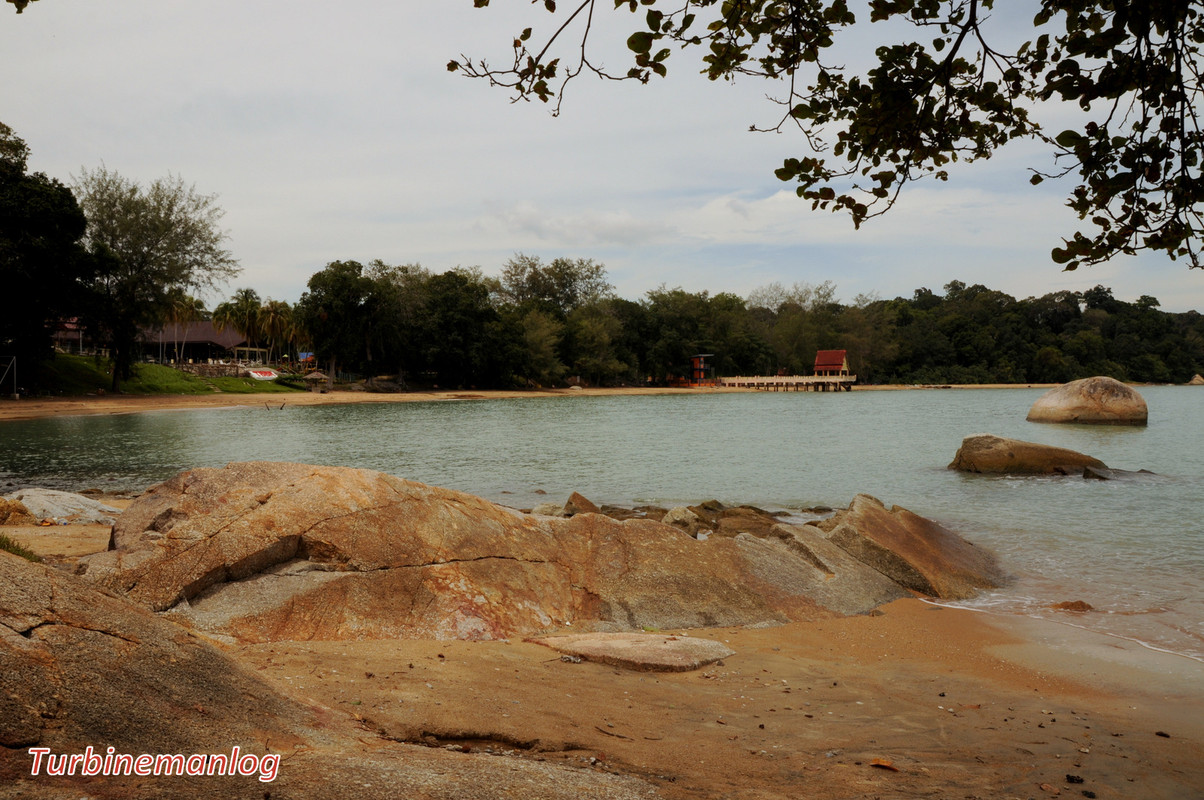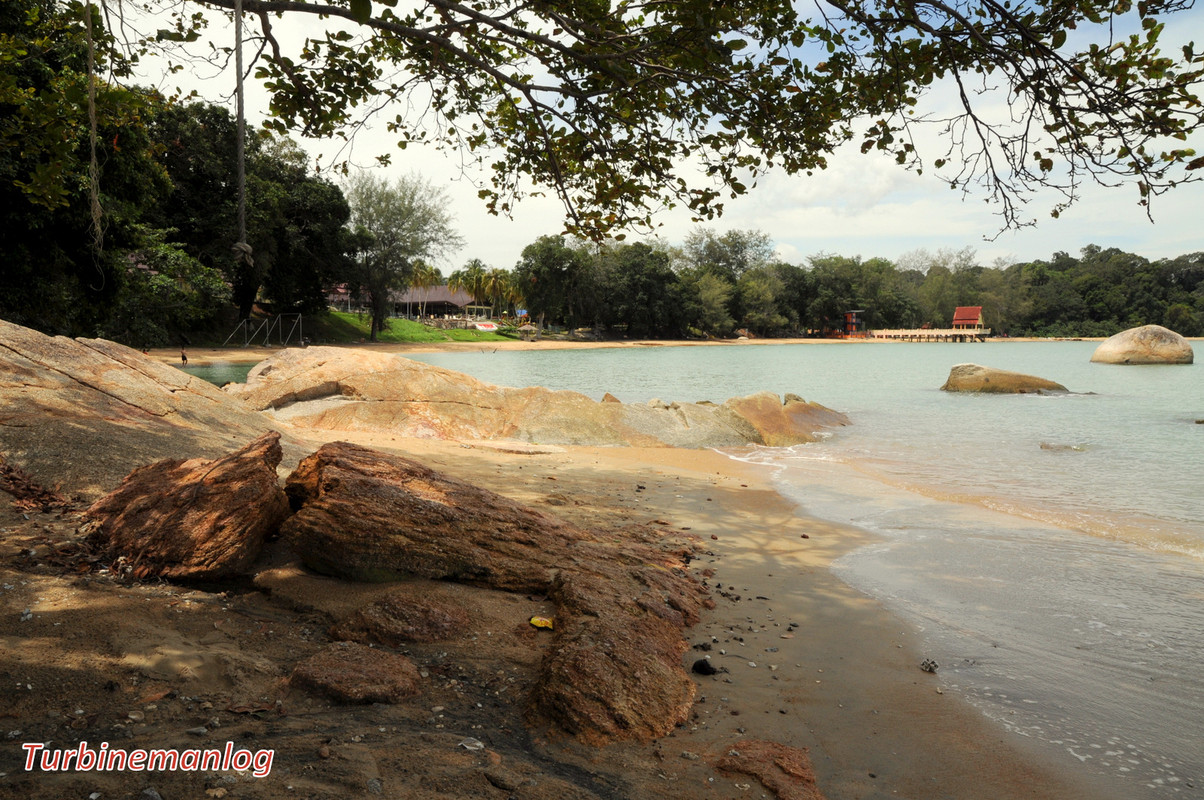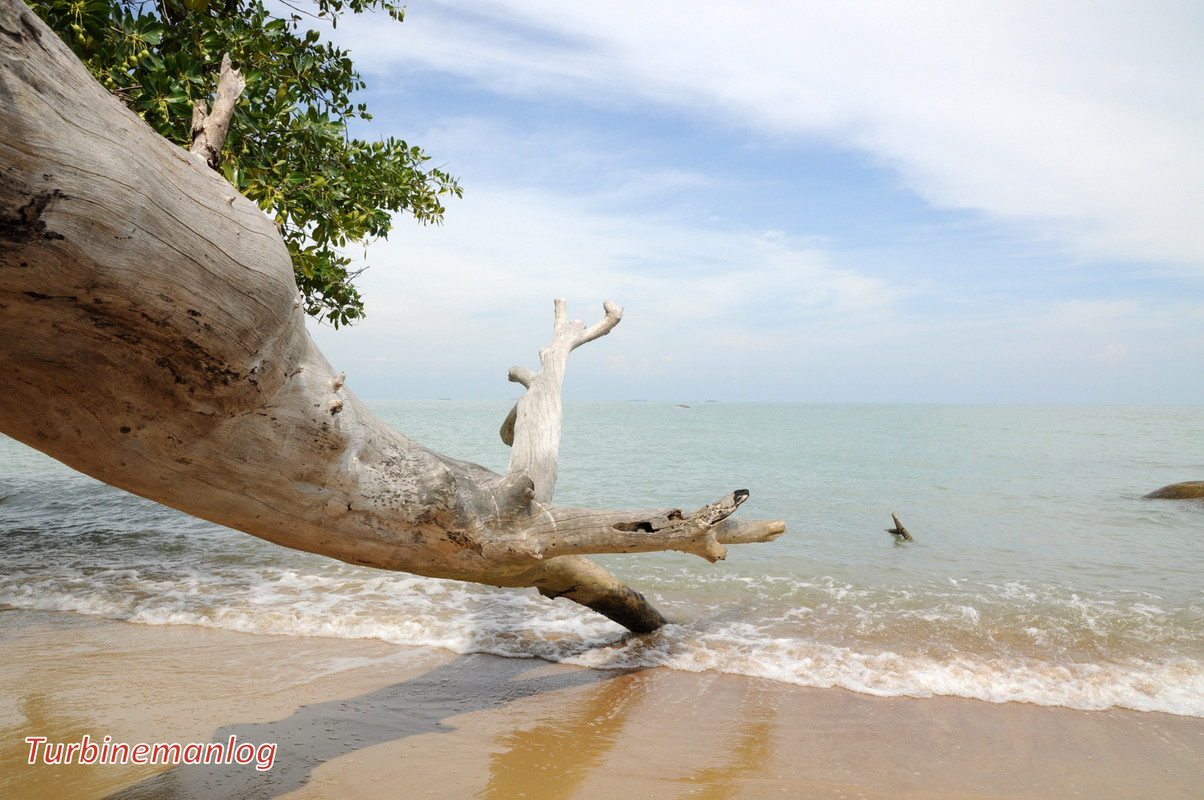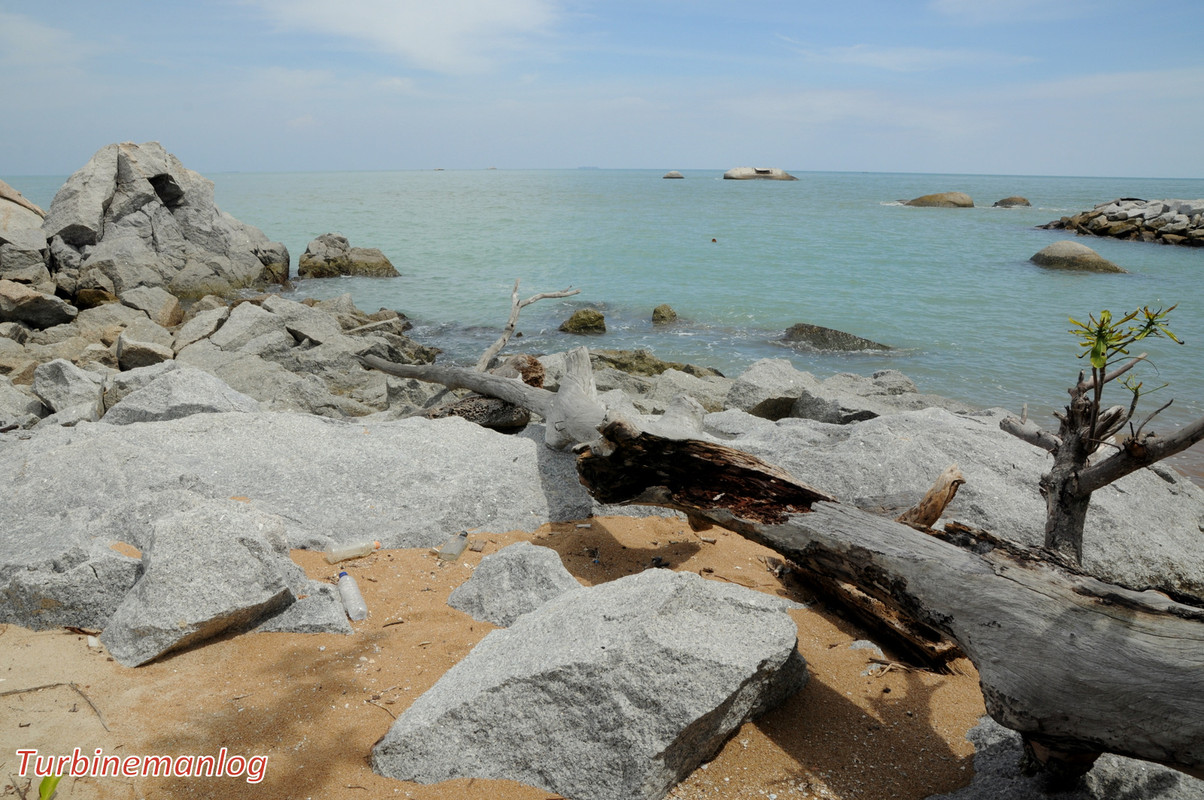 Rounded boulders were blasted to this shape.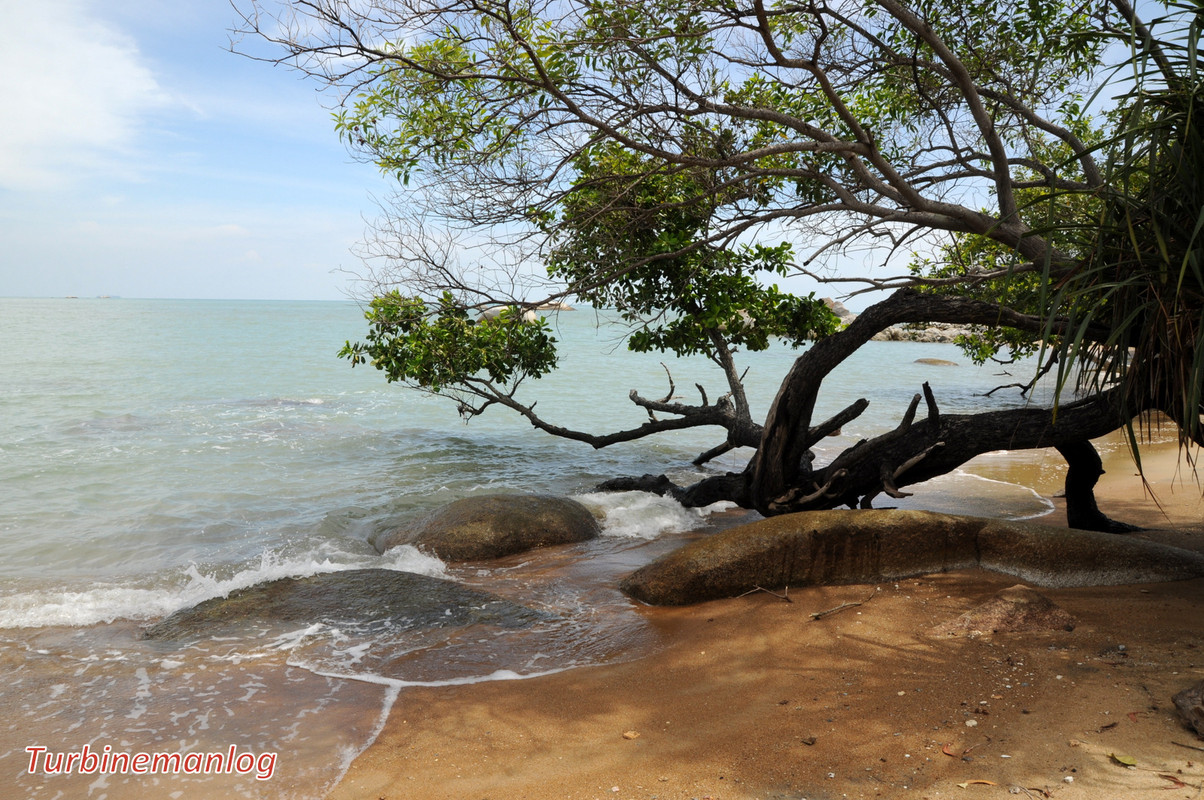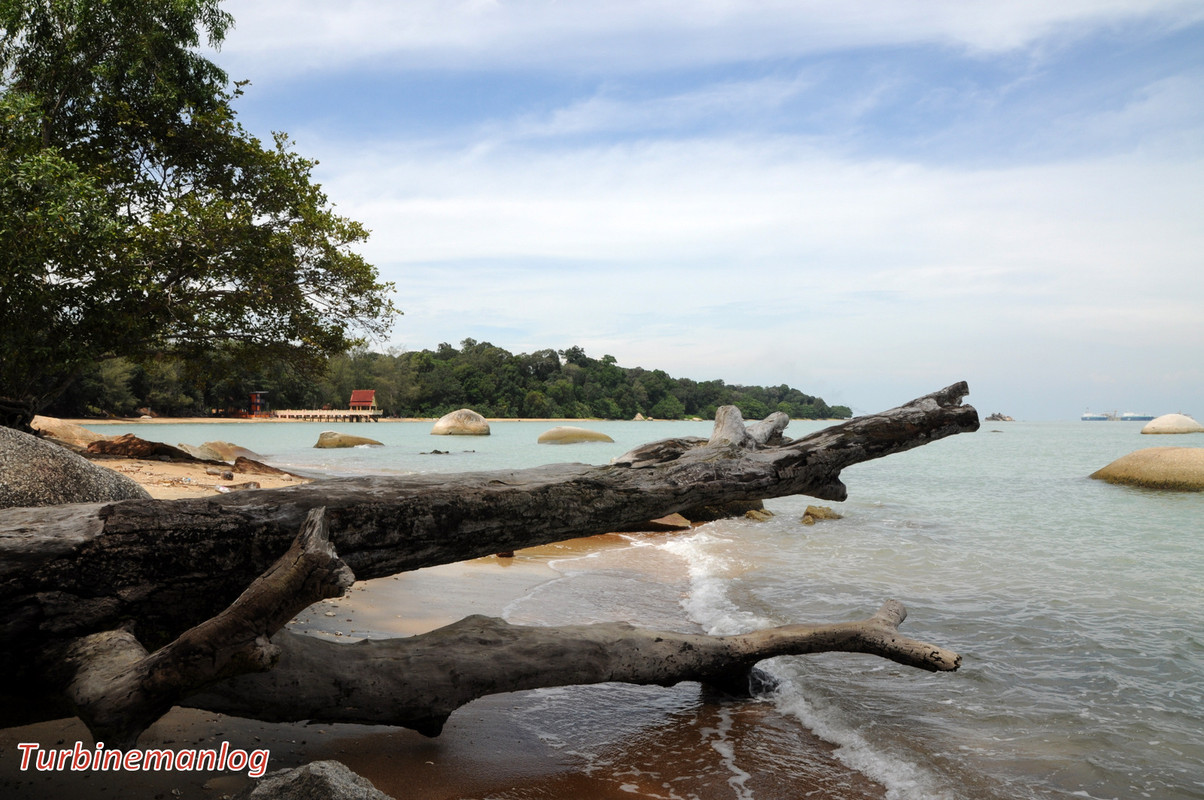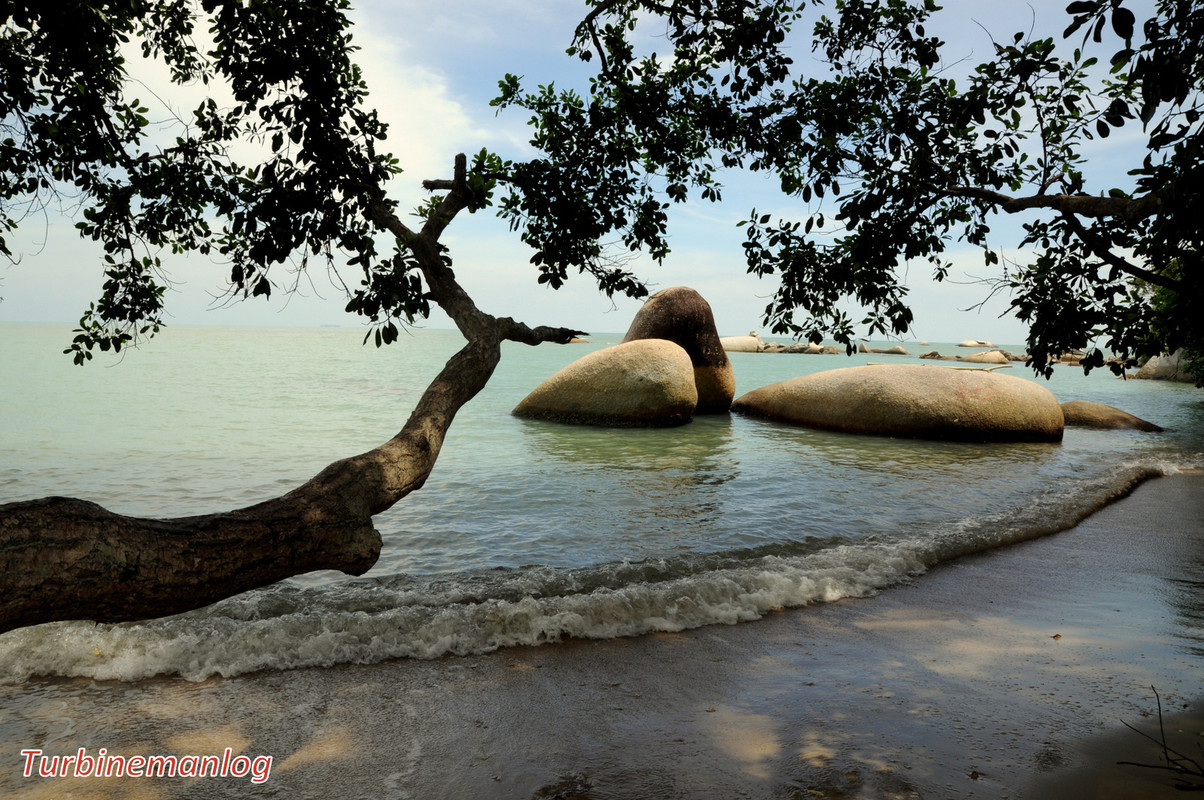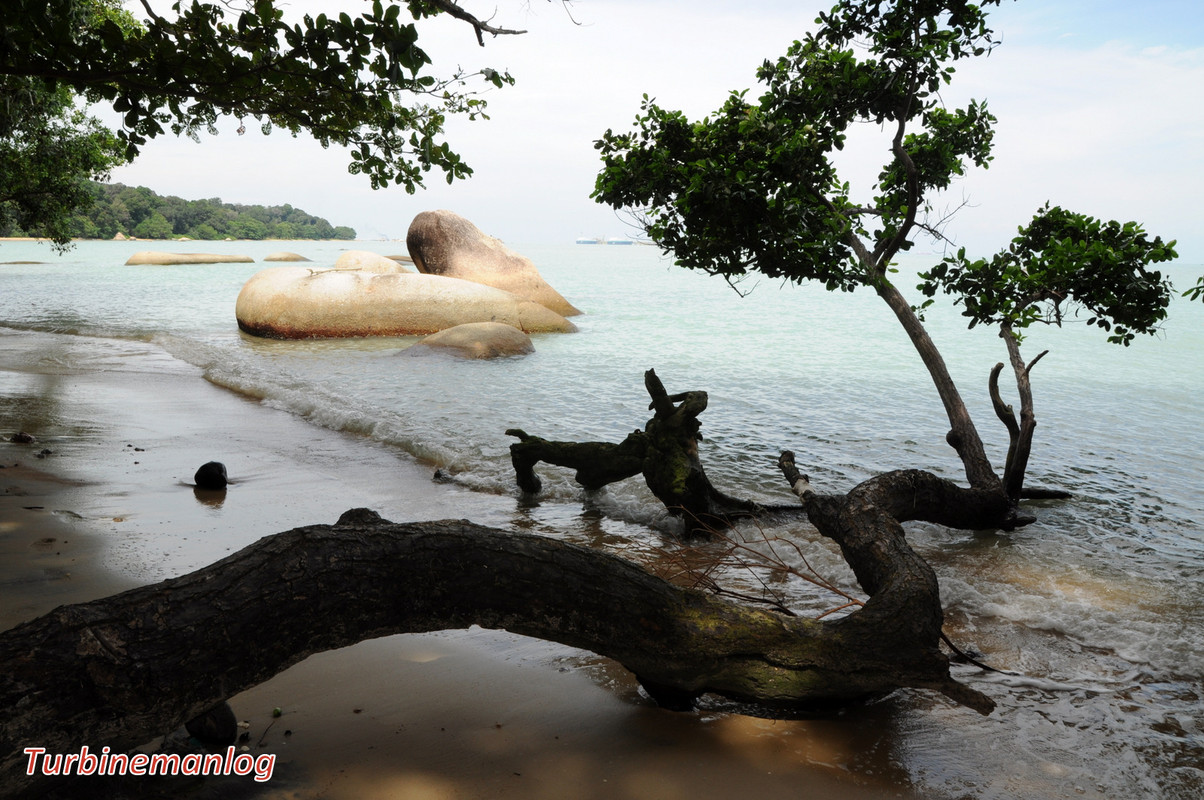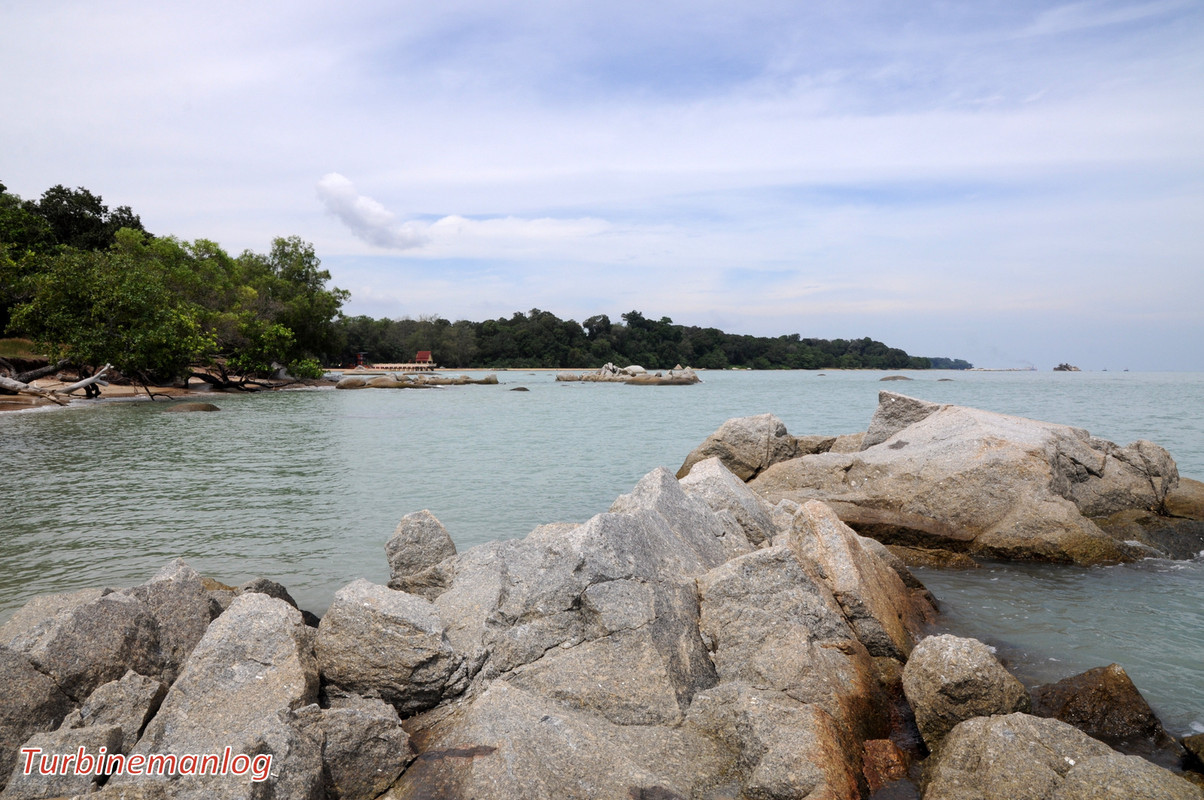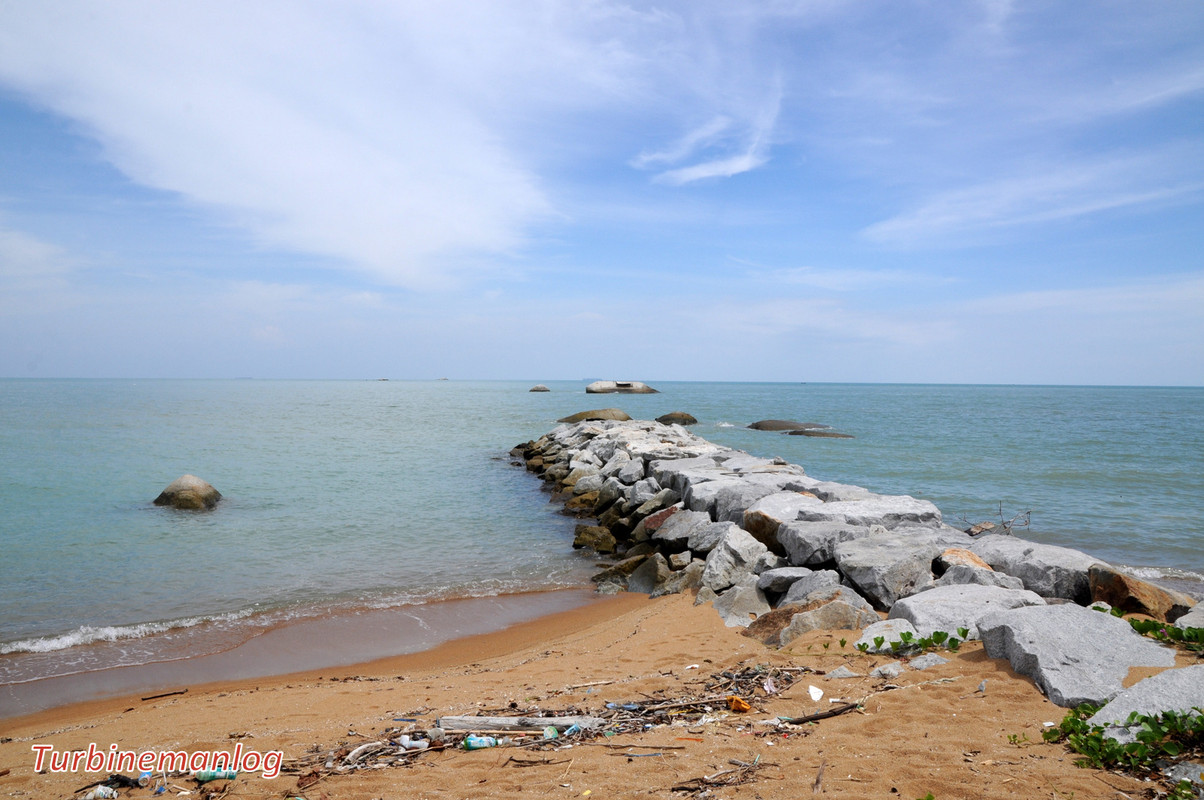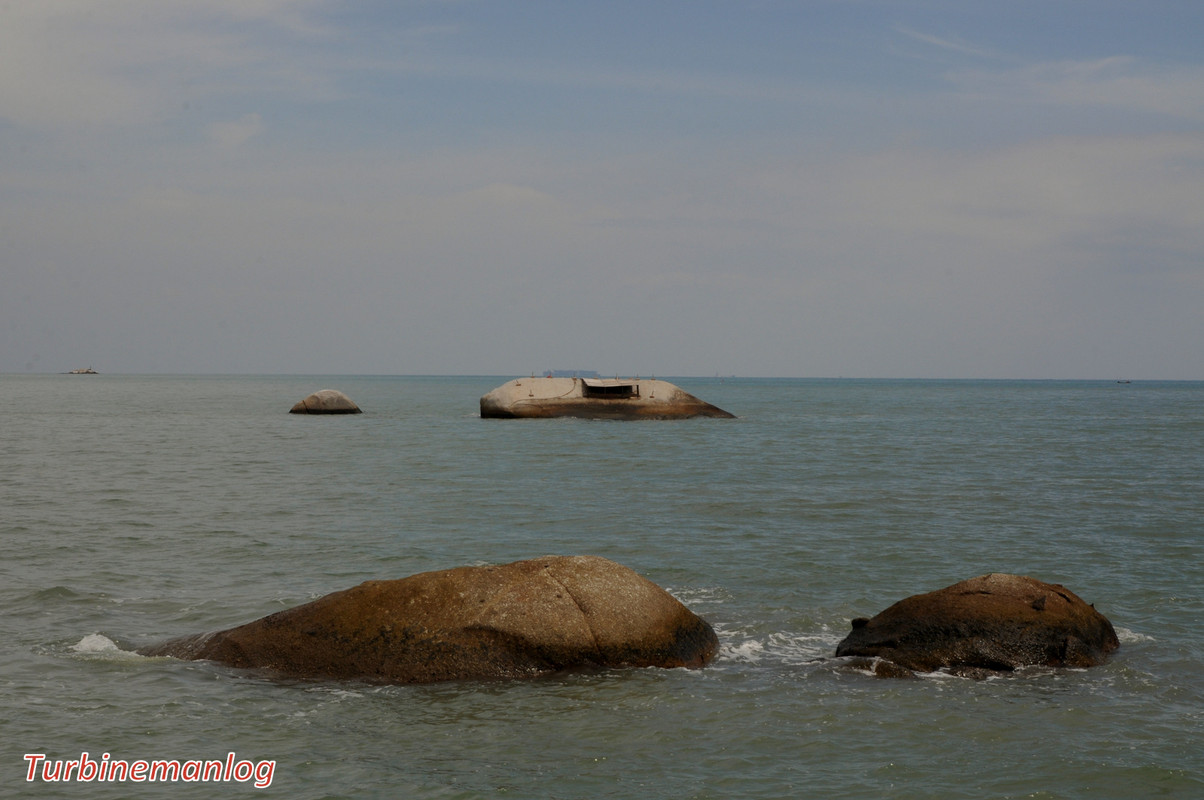 This is probably a fishing hut.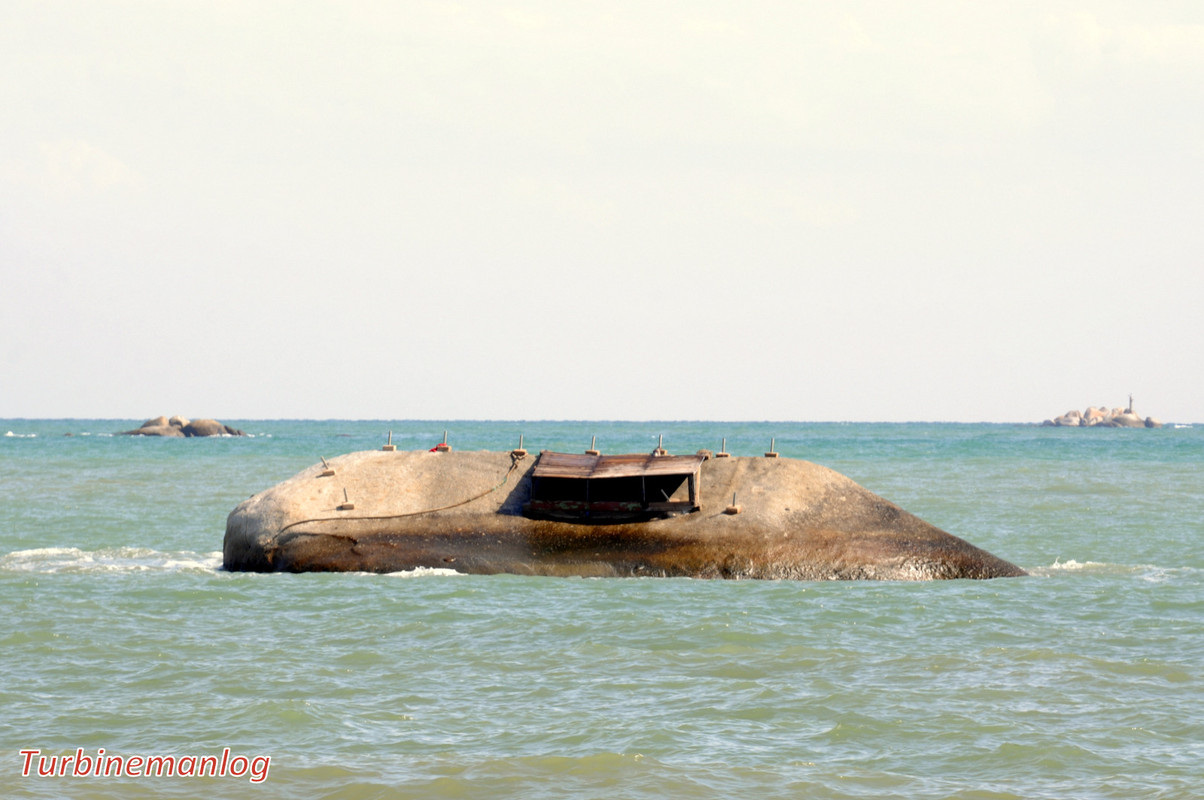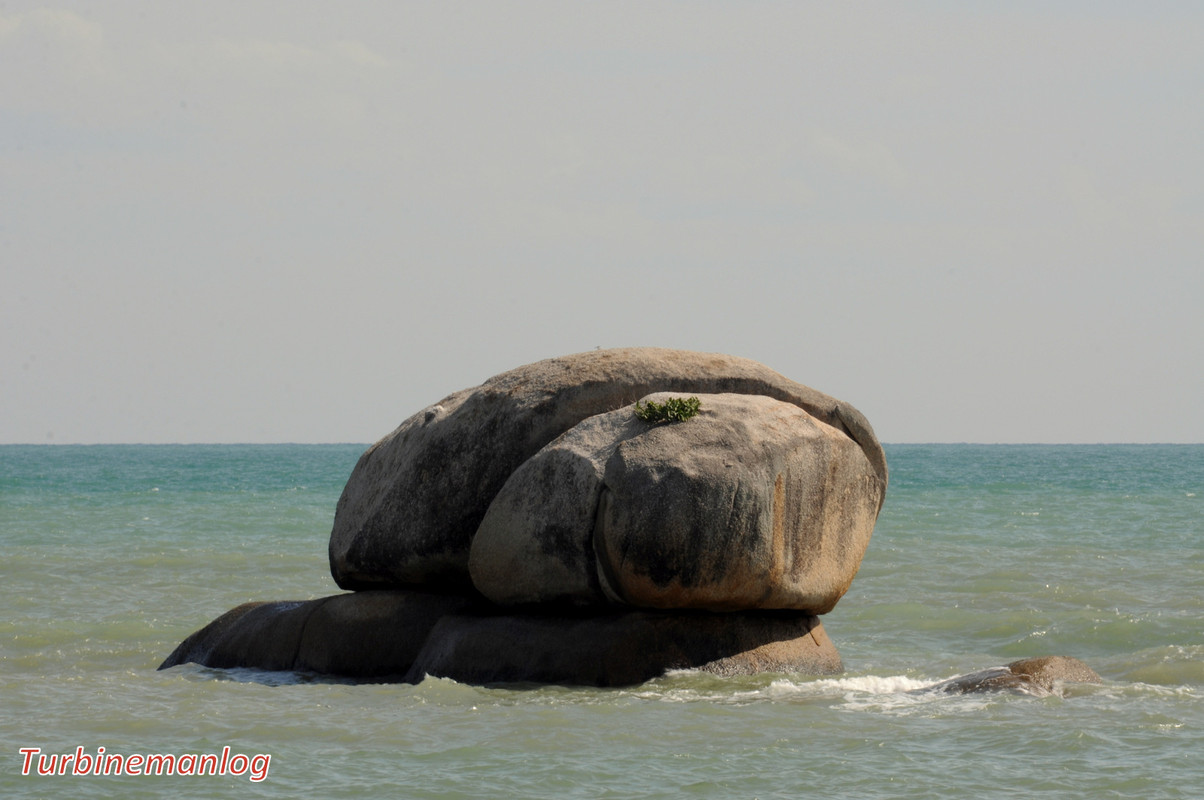 The Piggyback Rock or 'Batu Tenggek'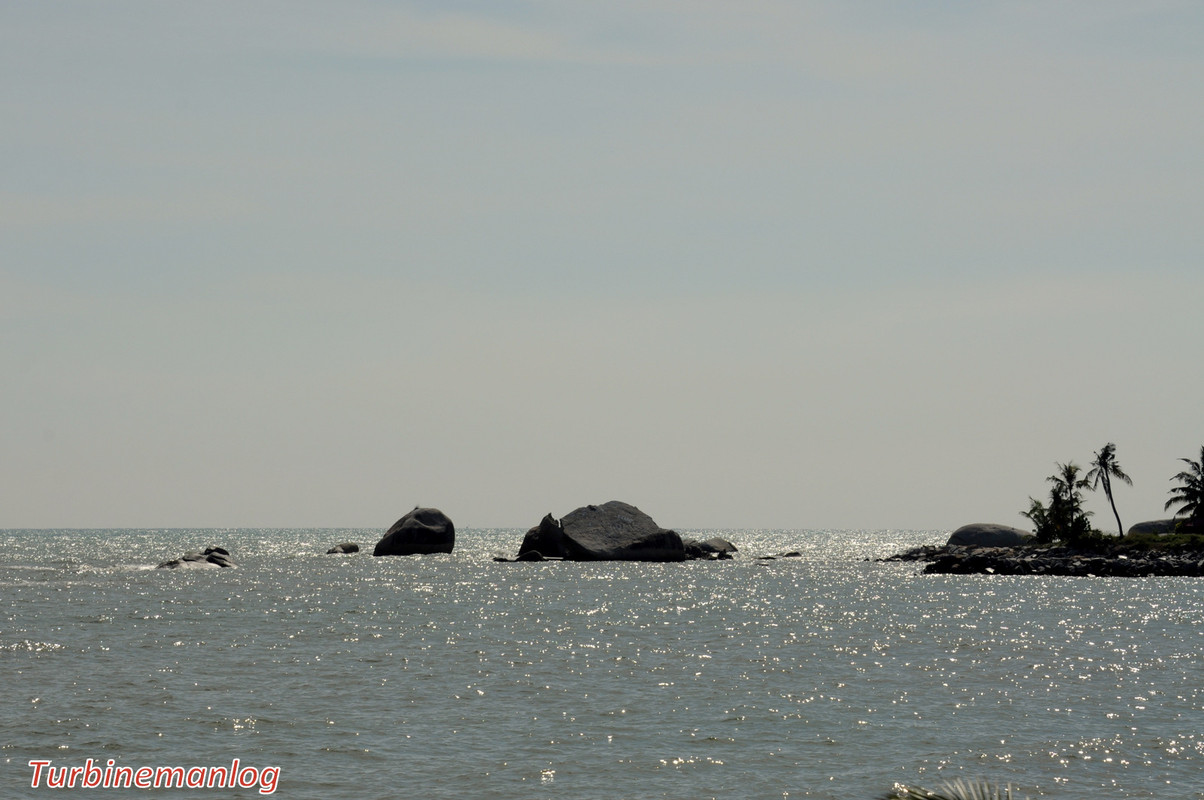 The rocks at Kampung Balik Batu.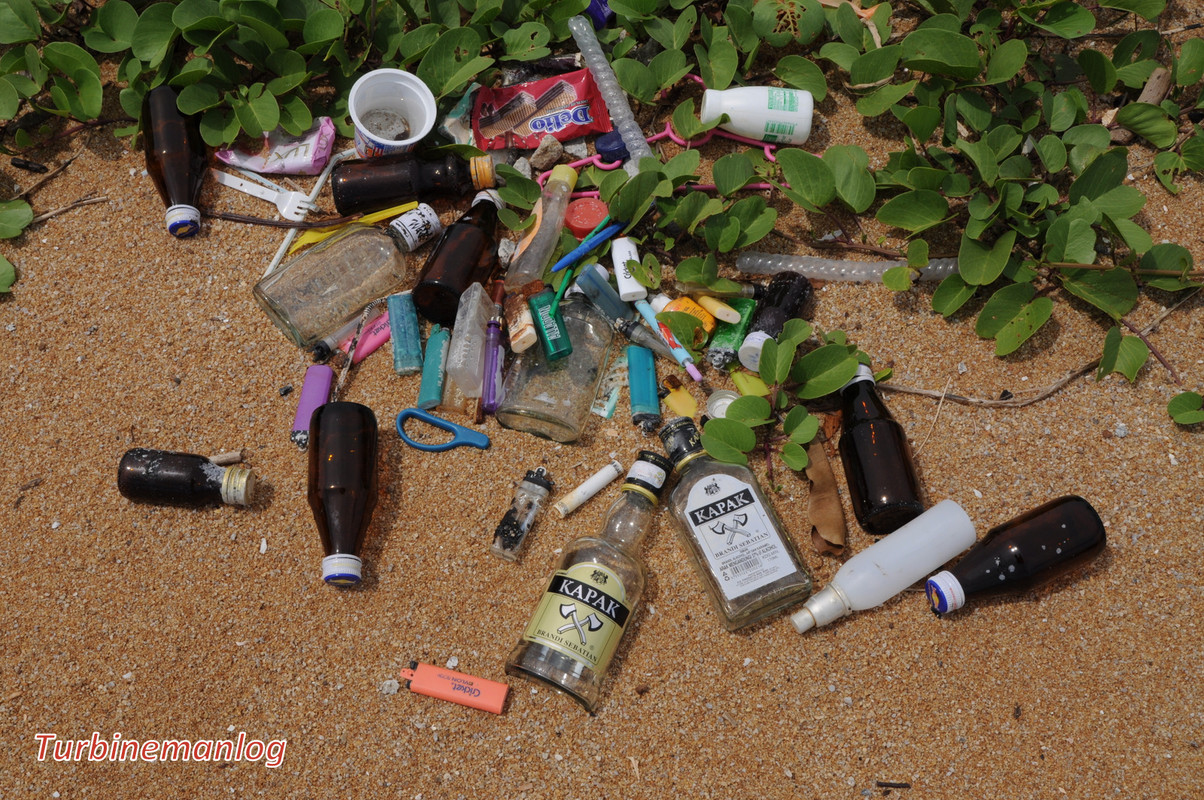 Souvenirs from around the area shows a drinking and smoking habit.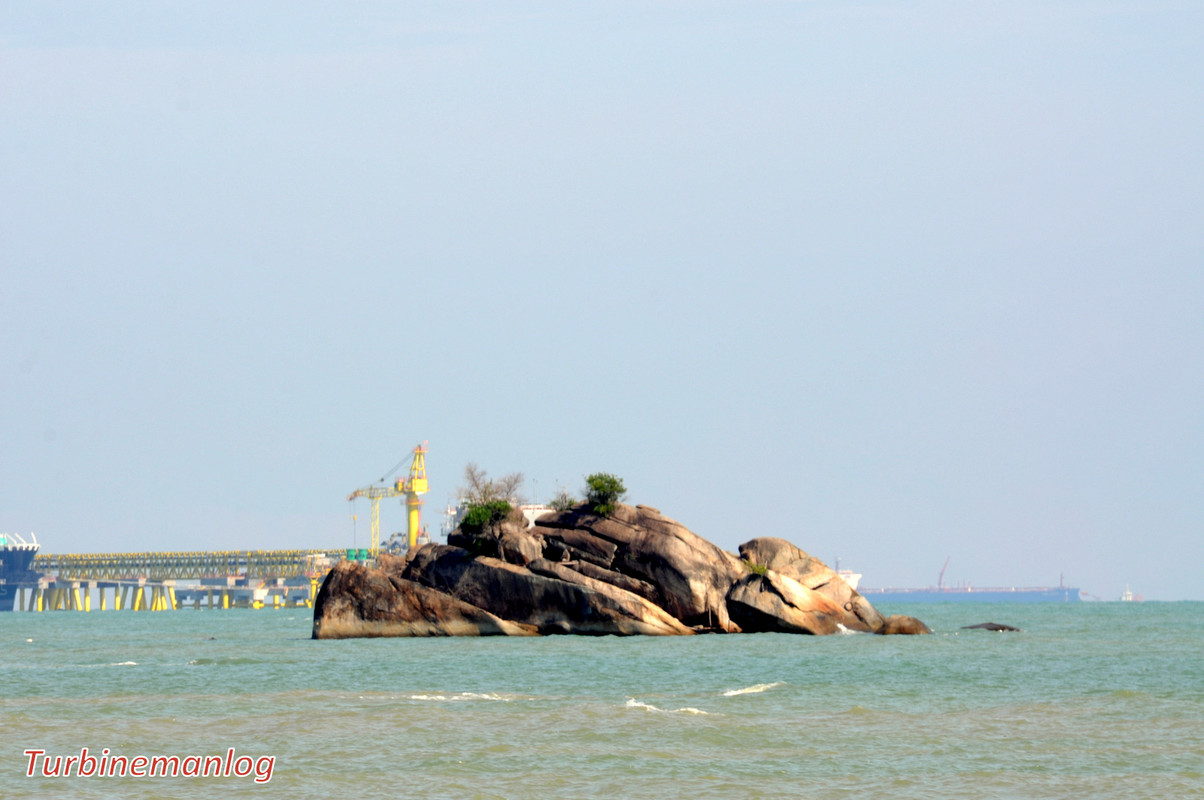 locals call this outcrop 'Batu Bedaun' or Leafty Rock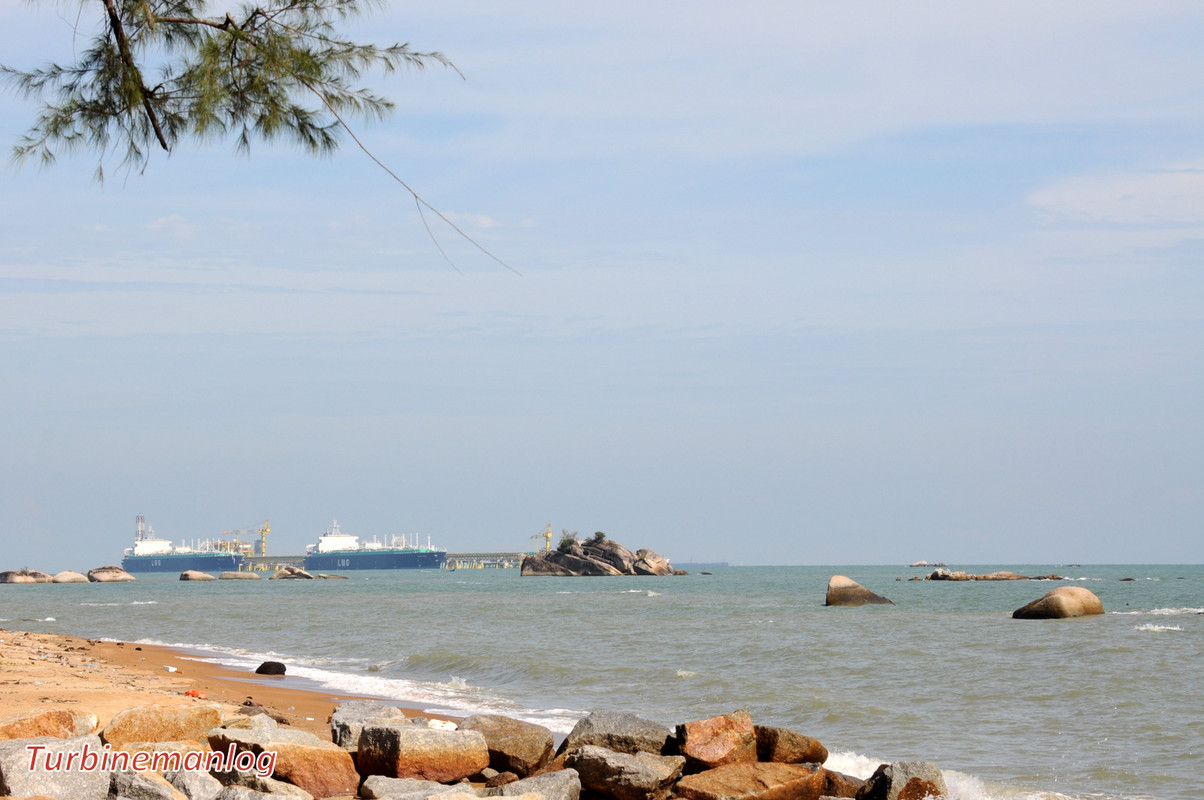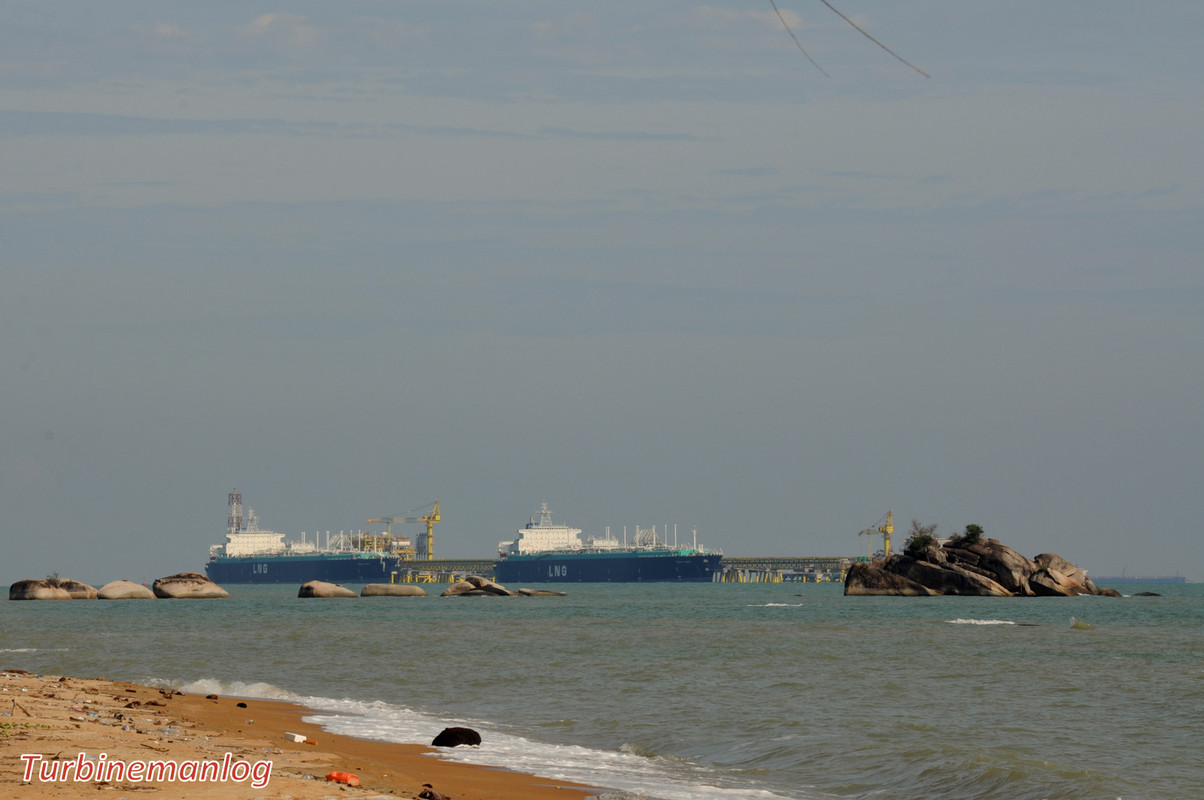 The Petronas LNG Regasification terminal 3km offshore Sungai Udang.
a lone coconut tree towering high.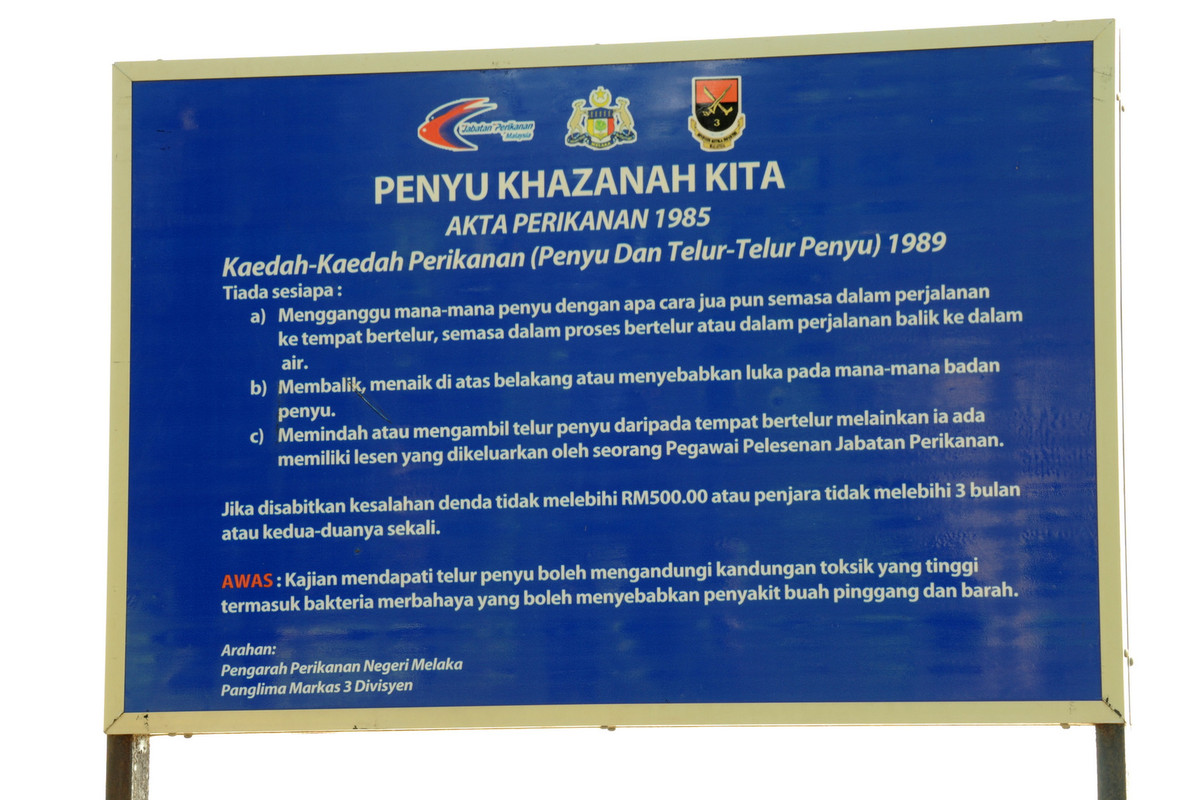 A reminder that this is a turtle area.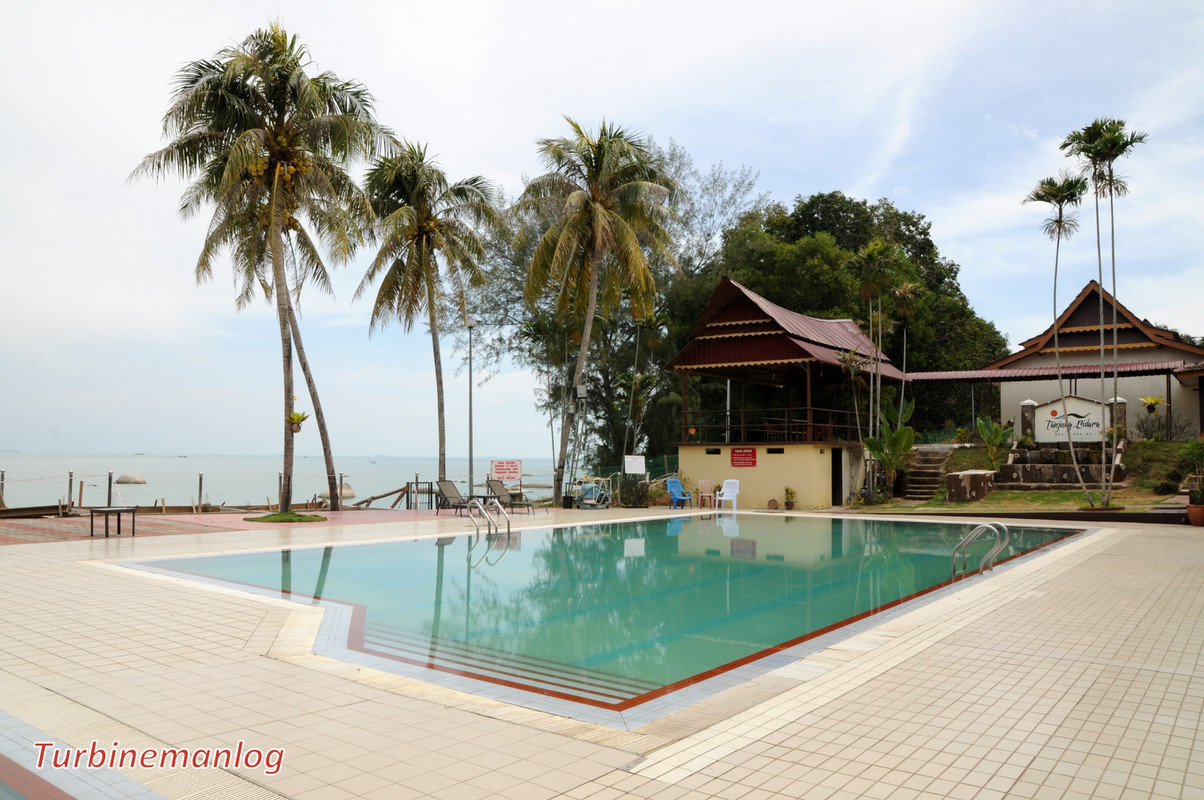 Tanjung Bidara Beach Resort