A layman's view about the rear suspension of an earlier model Toyota Avanza (2004-2011)
which have given owners many sleepless nights pondering on how to overcome it's bounciness
but it's good to know that latest model have much improve ones.
Our earlier cheap antidote was by using the set of yellow of KYB Ultra front and rear abs
ordered from Indonesia and used with original springs
but time had taken a toll on it and it's now due for a change,
that's where the locally made KYB RS Ultra comes in.
The best solution so far that is if you can afford it
is a set of custom made
Titan Suspension
with a slightly lowered pair of used BMW's
320i E36 springs at the rear.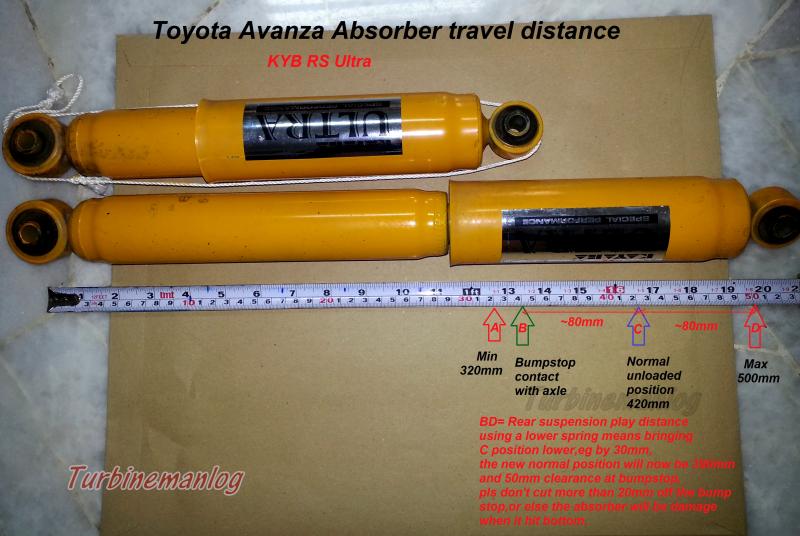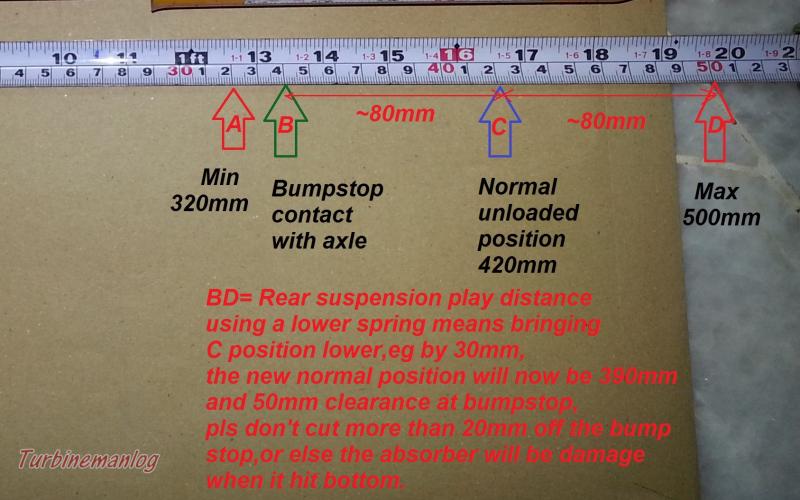 The rear absorber travel distance, normal height and bump stop gap,
used too low a spring means the absorber touching bottom
and damaging it's valve.Cutting or using a shorter bump stopper
should be limited to 57 mm height(from 77 mm)
and a minimum spring height at 220 mm
that is assuming you are using a KYB RS Ultra.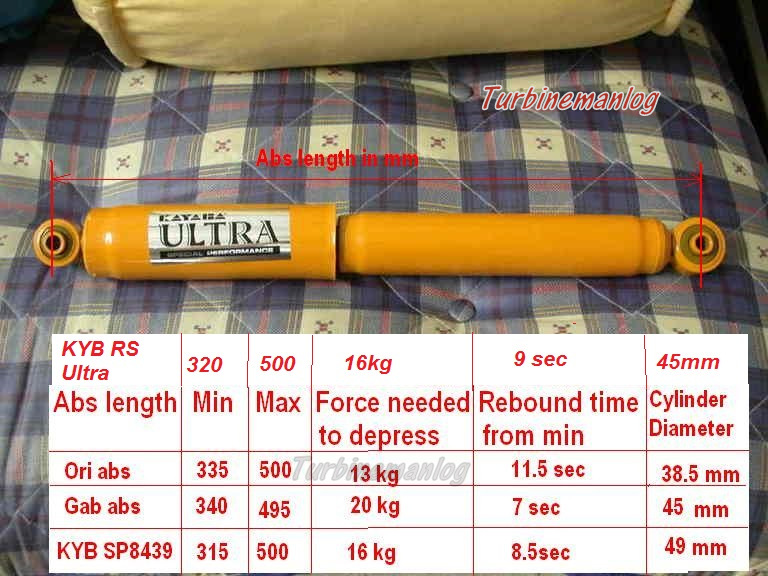 Our earlier solution,KYB Ultra SP8439.
Layman's way of checking the absorber,
the KYB SP8439 and the newer made in Malaysia KYB RS Ultra
seems to be the best cheap solution so far used together
with it's front ones.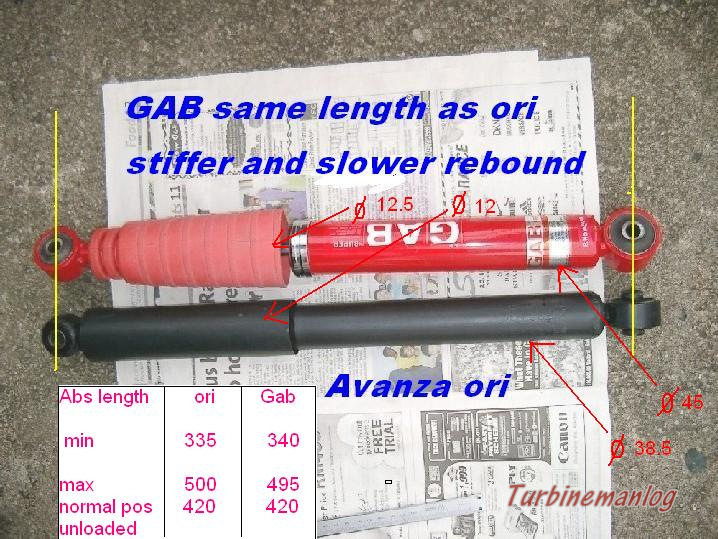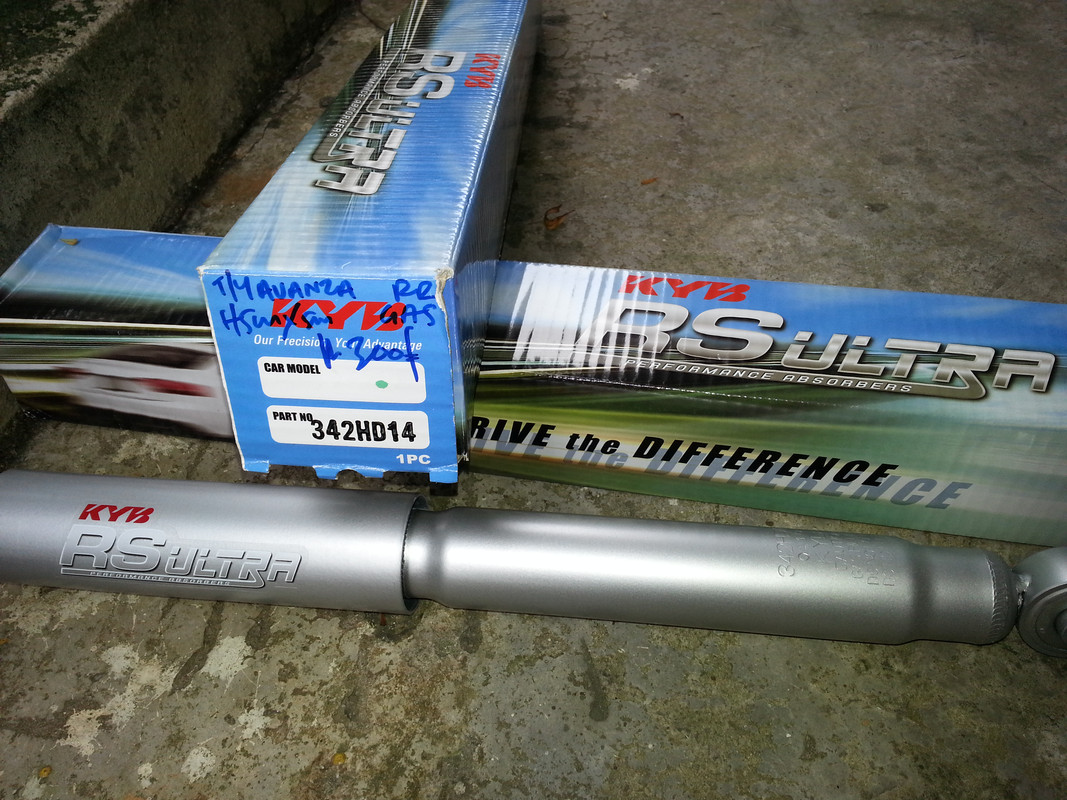 KYB RS Ultra front and rear is now the best cheap replacement
at a price between RM420 ~460 depending on where you buy it.
The length and wire diameter of the original rear spring for reference,
just in case you need to look for a lower second hand one.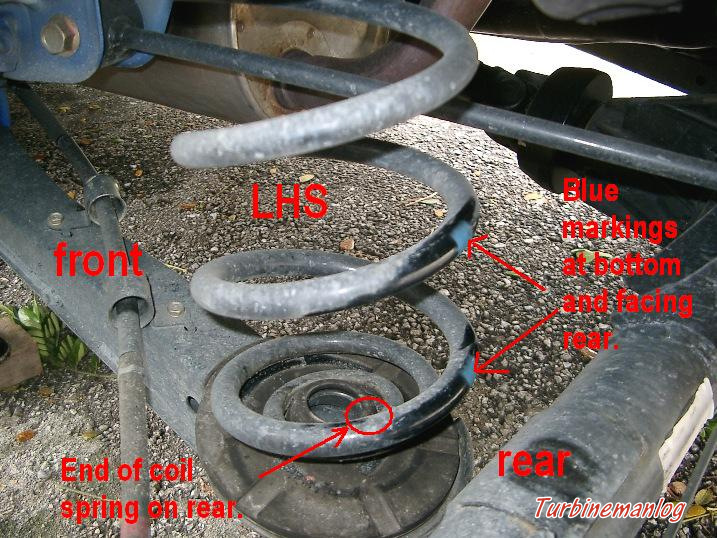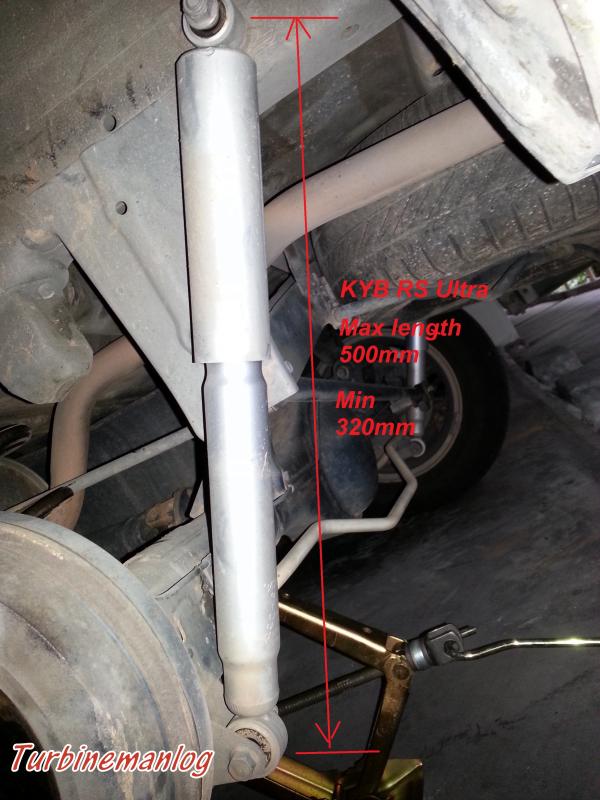 The maximum and minimum length or the KYB RS Ultra absorber.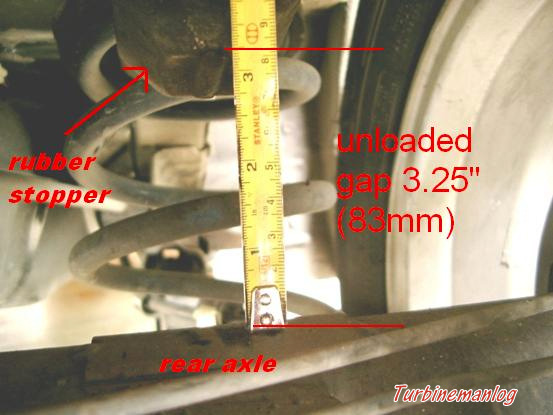 The gap between the rubber bump stopper and the rear axle when unloaded.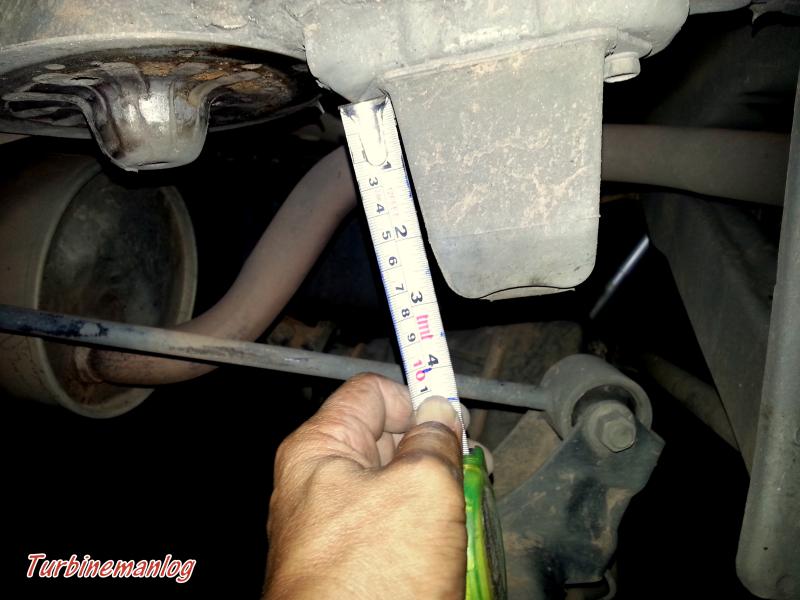 3 inches is the length of the original bump stopper.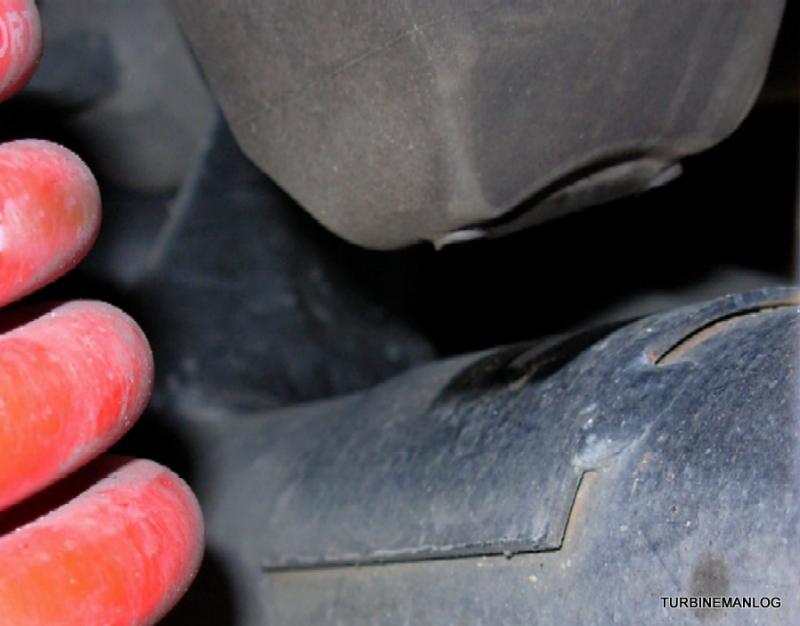 This is an example with a sports spring which is too soft
and a bump stopper gap of around 1.5 inches without load.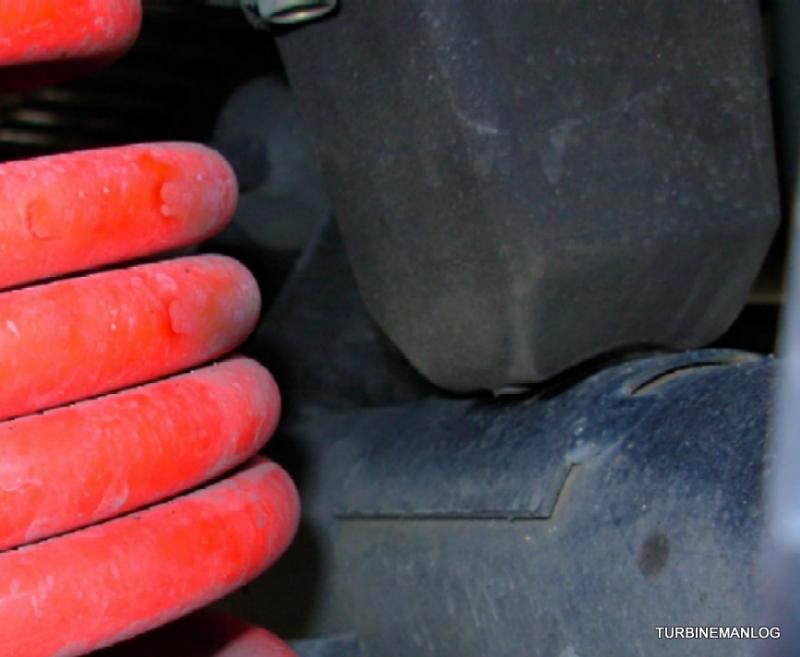 and almost touching when loaded,
so much for the so called sports spring.
The length of the ori rear spring is 260 mm or 10.25 inches.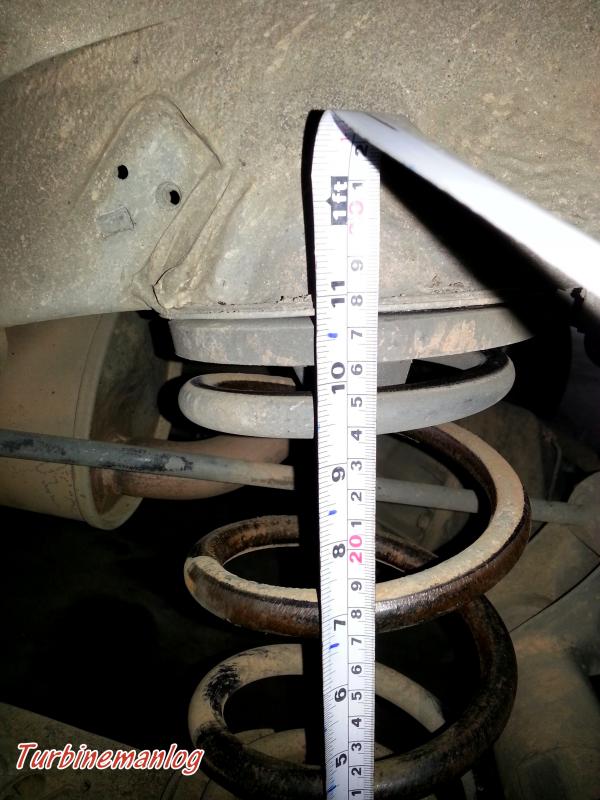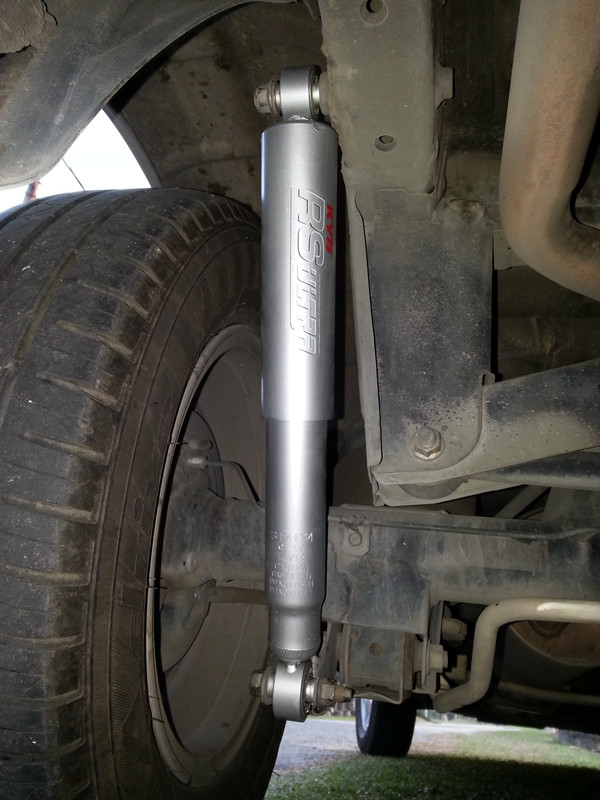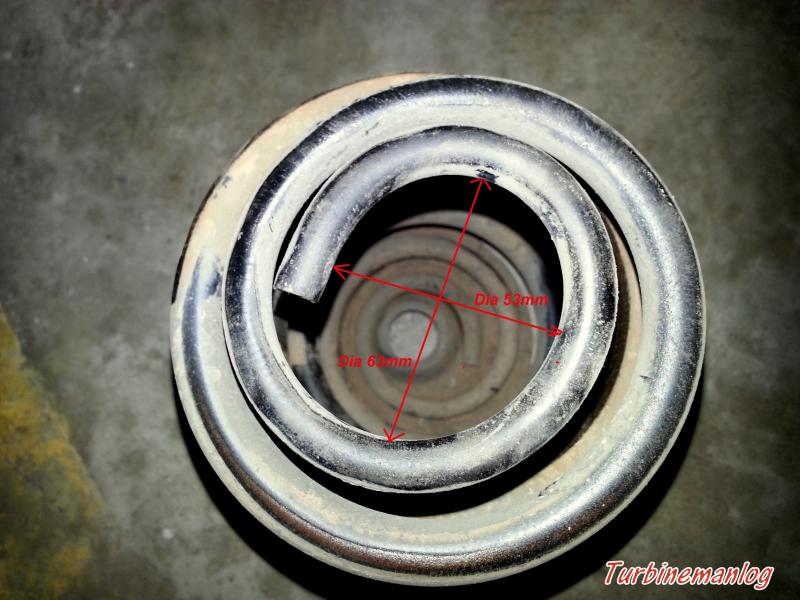 A replacement spring will need an opening of about 53 mm at both ends to fit nicely onto the rubber seat
and a height of not less than 220 mm or else you will risk having your rear spring dropping off when you speed through humps and the annoying feeling of the rear bump stopper touching the rear axle
every time you carry extra load on your Avanza.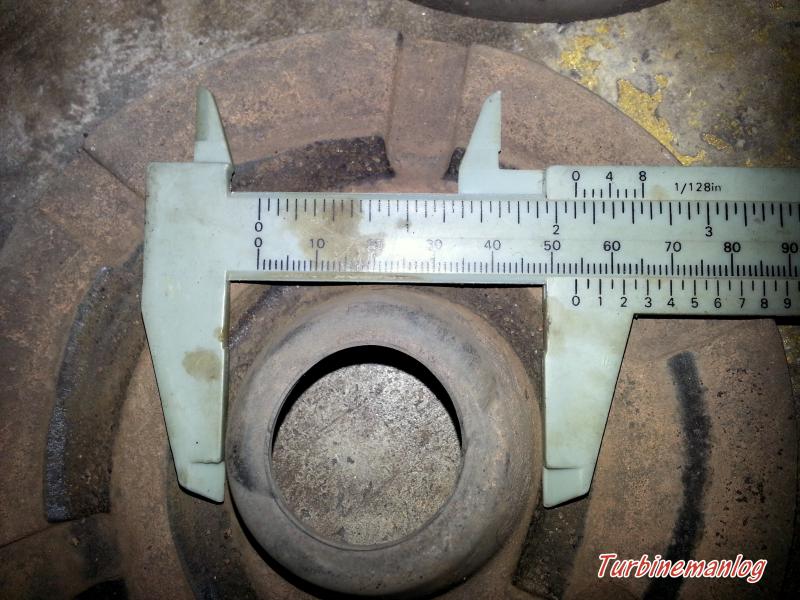 The bottom and top rubber seat diameter at 54 mm.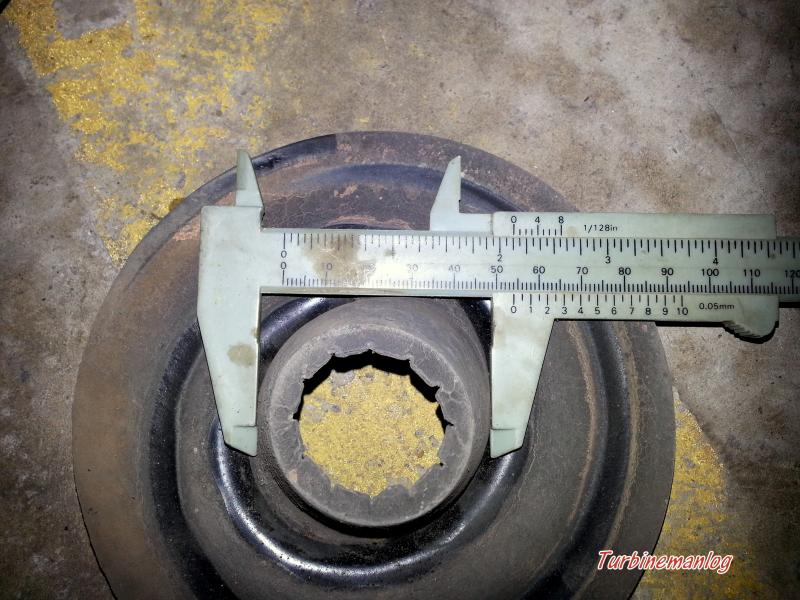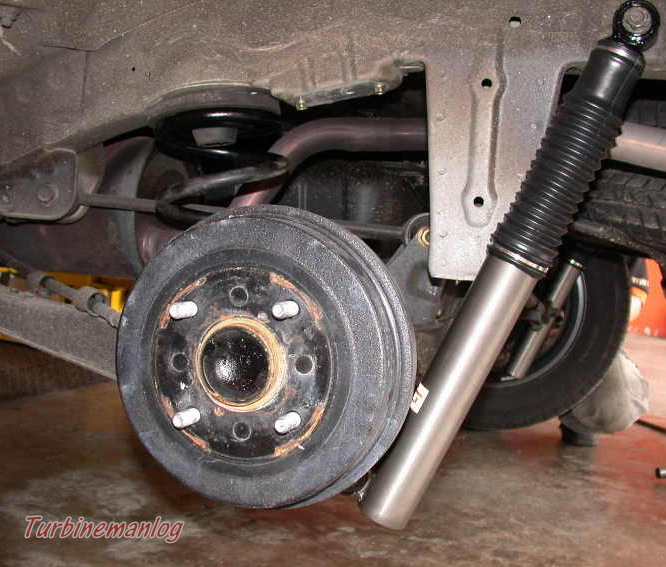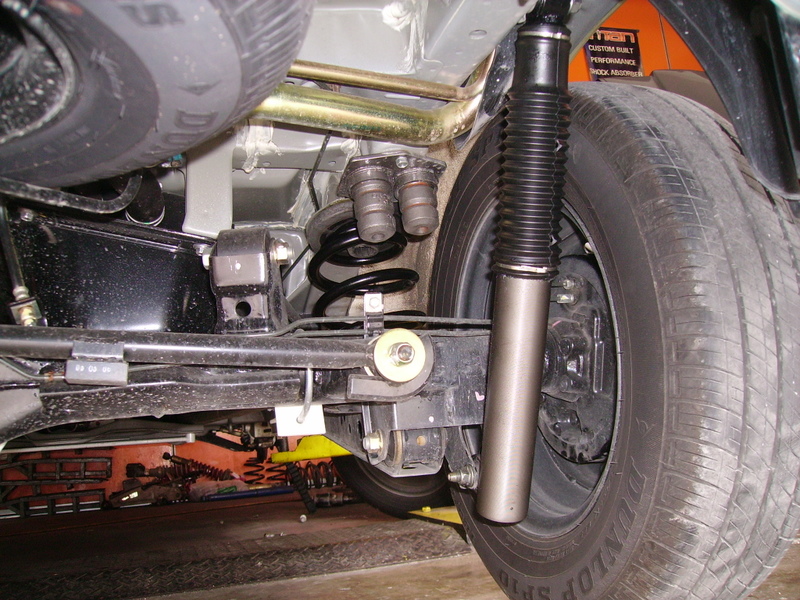 The set of
Titan
front adjustable and rear absorber
with a lower E36 spring at the rear,
both these absorber are adjustable
and can be tuned to suit your driving preference
at a price starting from around RM2,400
but if one can't afford the luxury like me
then just stick to the proven
KYB RS Ultra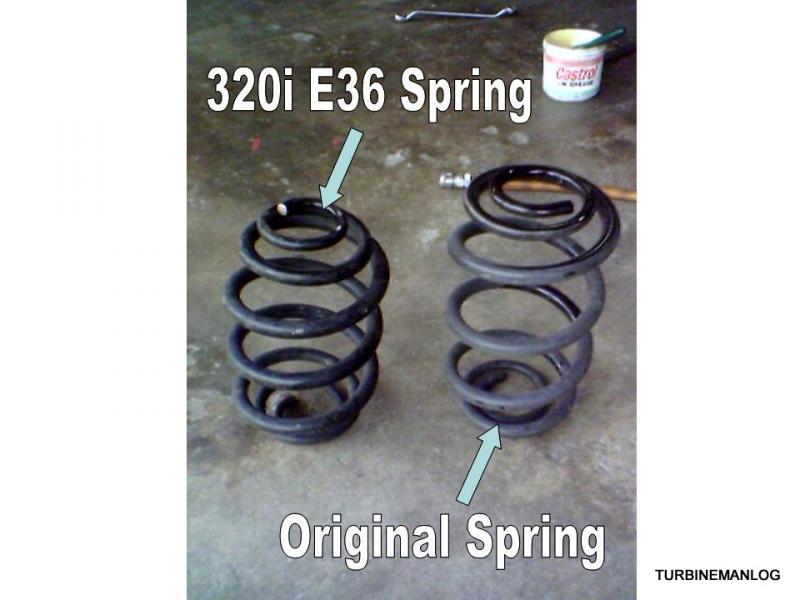 The E36 spring compared with ori.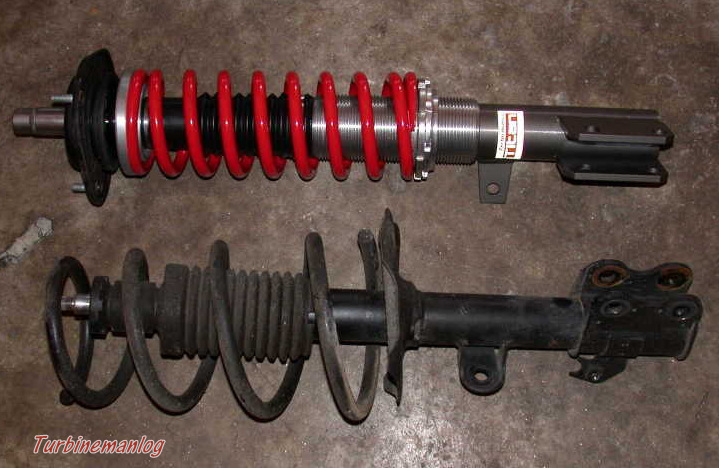 Titan front compared with ori.