This 2.3 km
bridge to nowhere
in Yan, Kedah,
(build sometime after 2003)
which was said to be build for a power plant project
around the island which was later shifted to Tanjung Bin in Johor.
It was later link to a trans-peninsular oil pipeline project to the east coast
but whatever it's this is really one huge white elephant to swallow for those
who are involved, a sheer wastage of public fund and utter bad planning.
Folks in Labuan island will be jumping for joy if this bridge can be build there,
it wouldn't be long enough but at least there is a start.
There is a hut by the small stretch of beach on the island.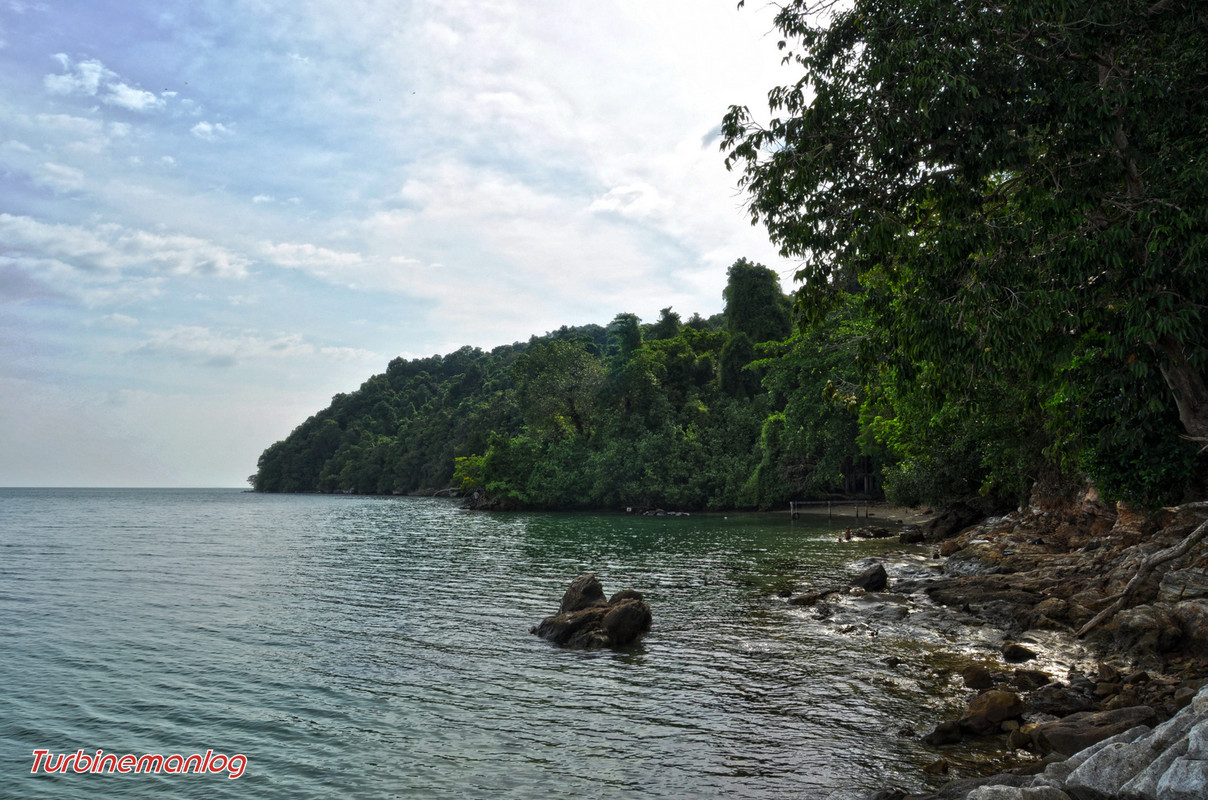 The entrance to the bridge is gated and only motorbike can pass through
so it will be a long walk for some.
Viewed from the island.
The legendary Gunung Jerai viewed from the bridge.
Most of the concrete slabs have been vandalized by anglers
to make shades and stools for their long hot wait for a bite.
View
Pulau Bunting Bridge
in a larger map