Ruins of the abandoned 136 year old Church of The Scared Heart Of Jesus
at Pagar Tras,Bukit Mertajam.
Abandoned during the
Malayan Emergency of 1948-1960
by the forced resettlement under the
Briggs Plan
into guarded new villages.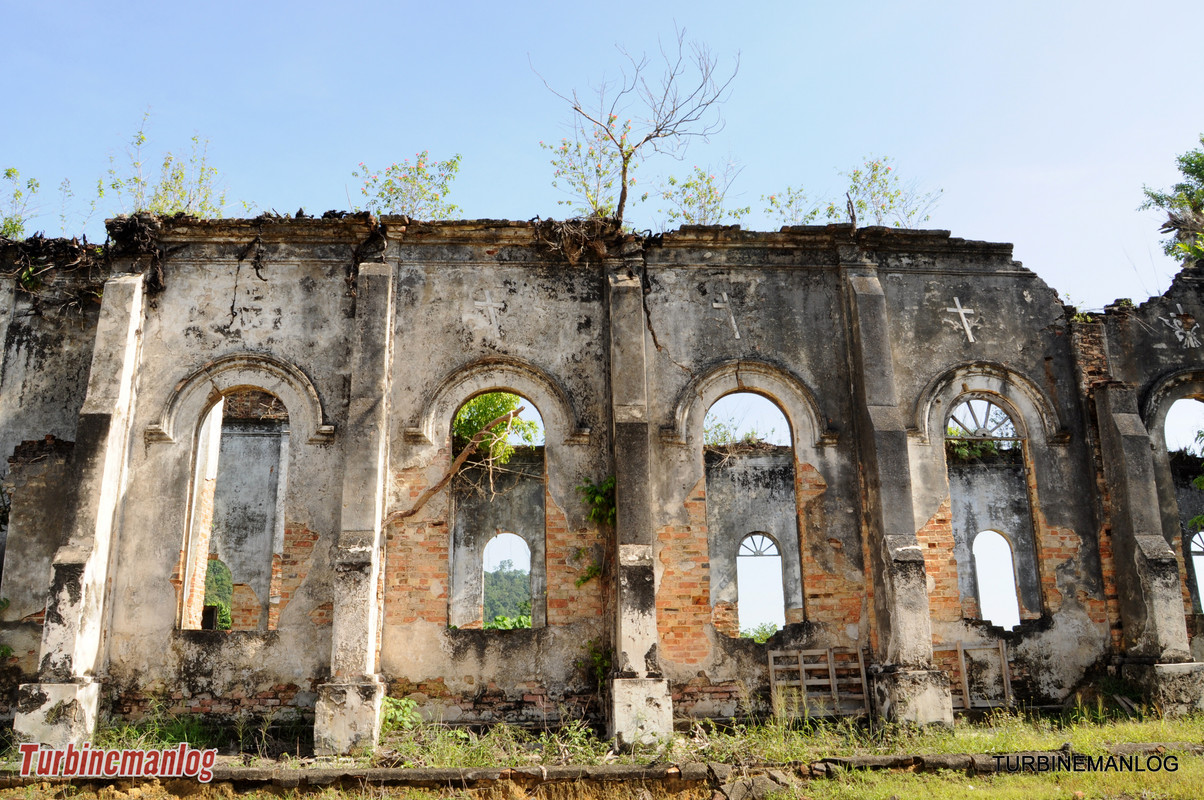 TheStar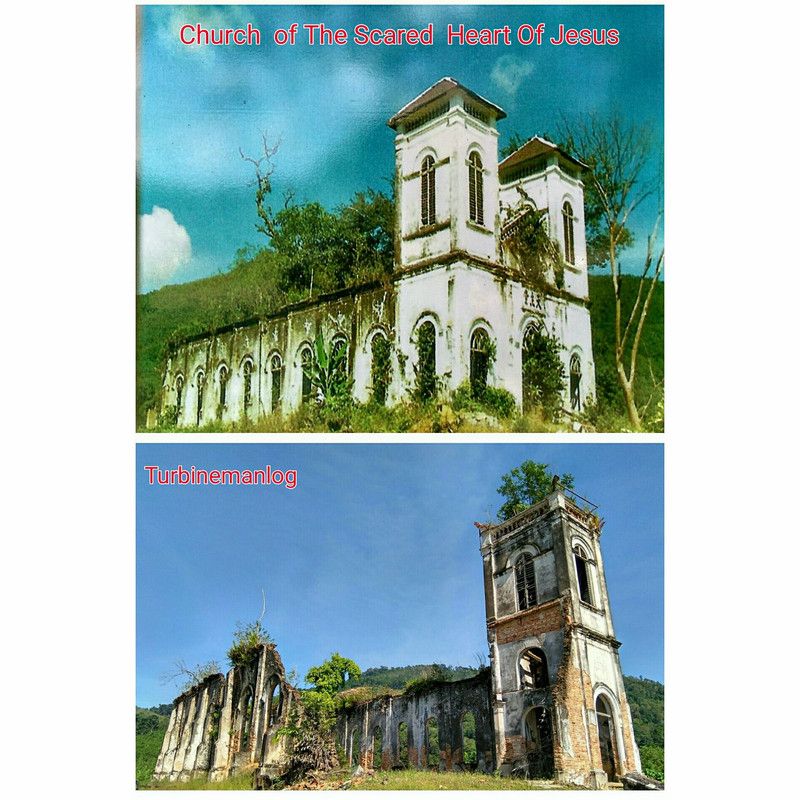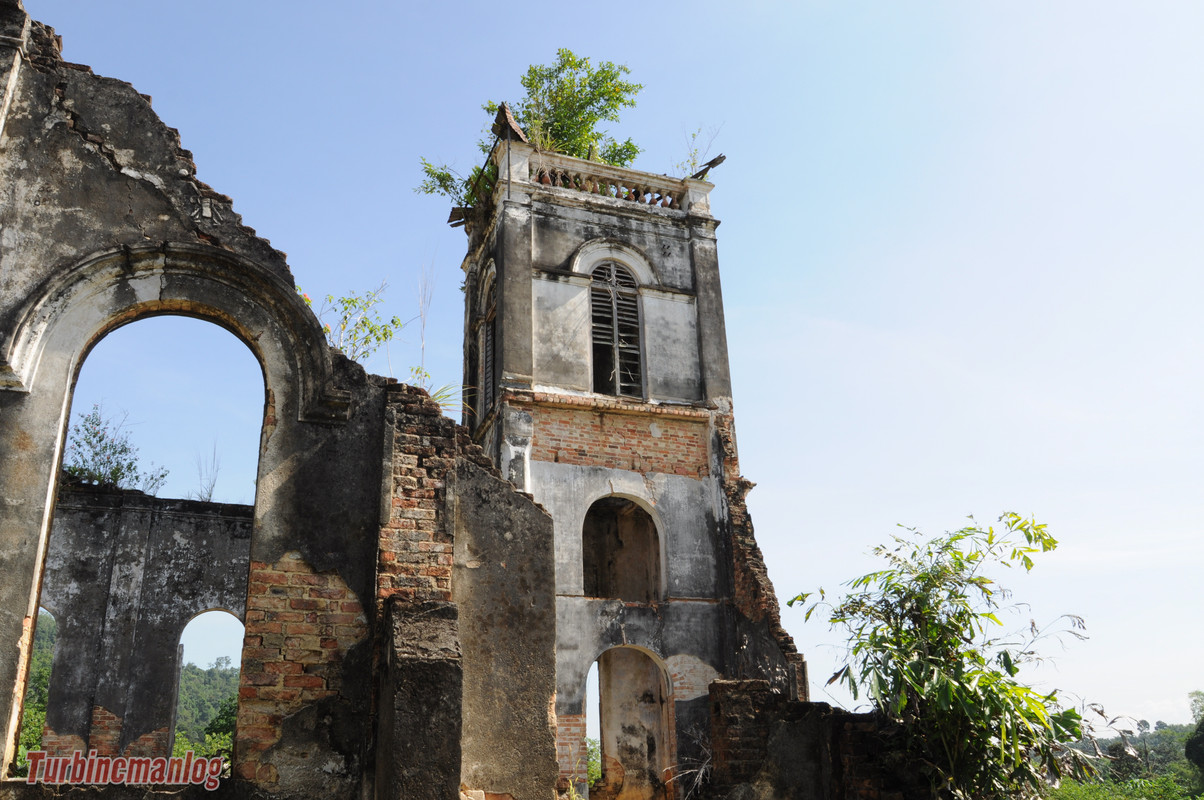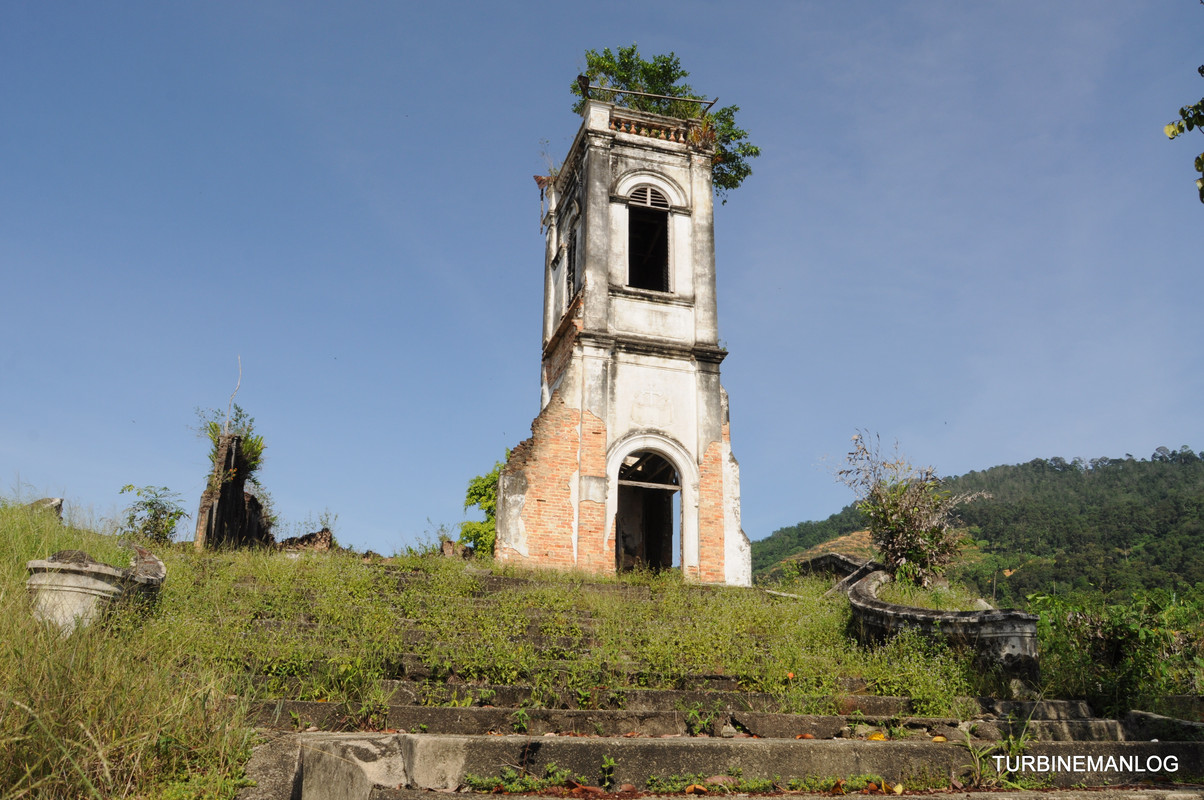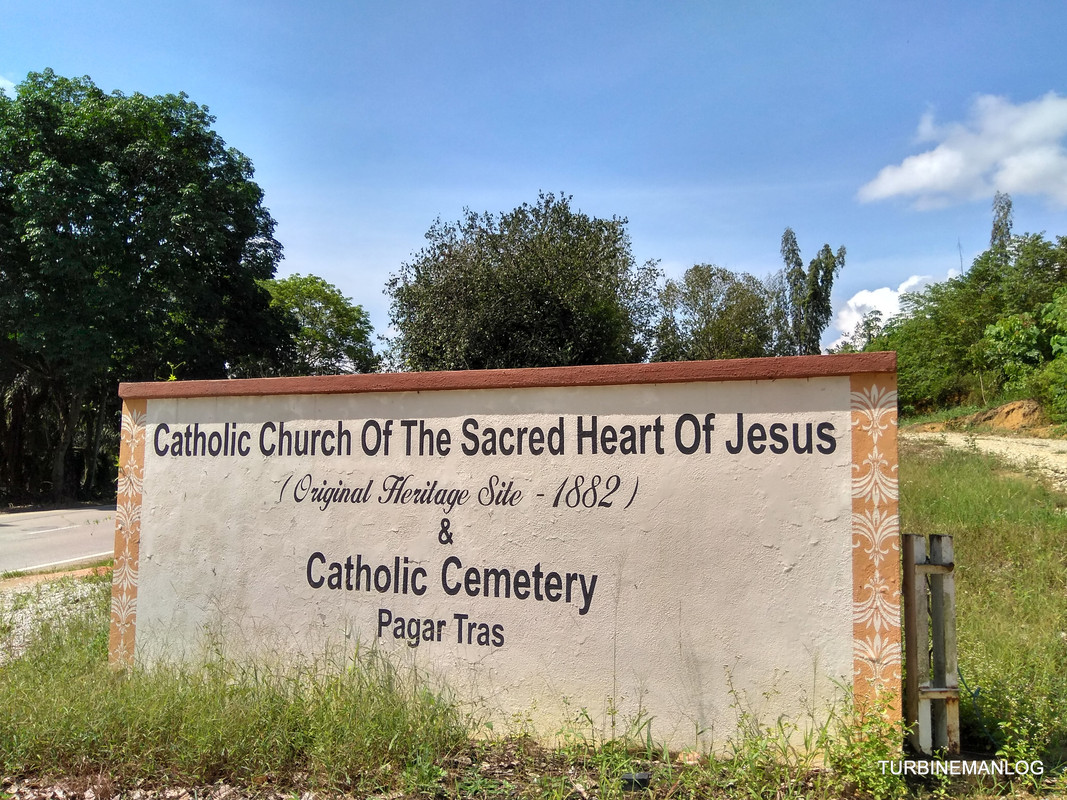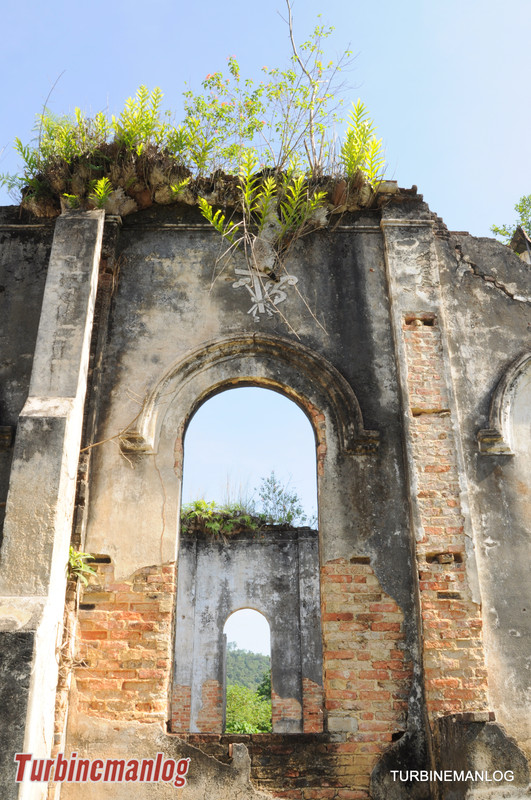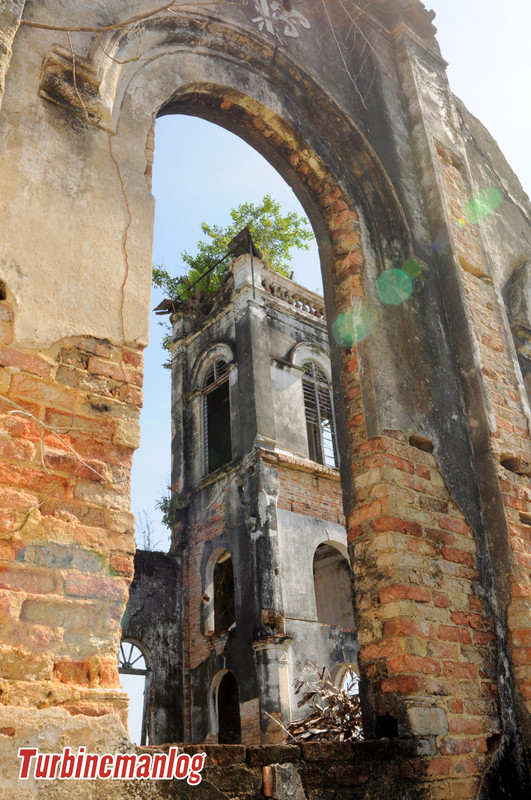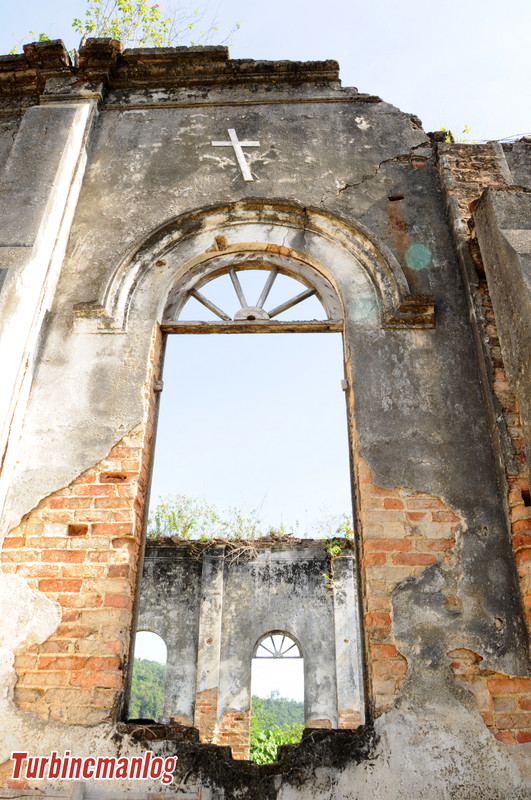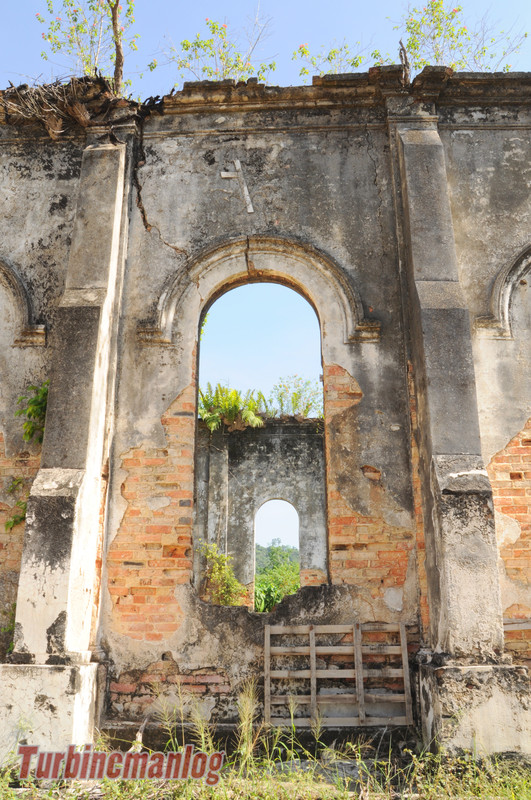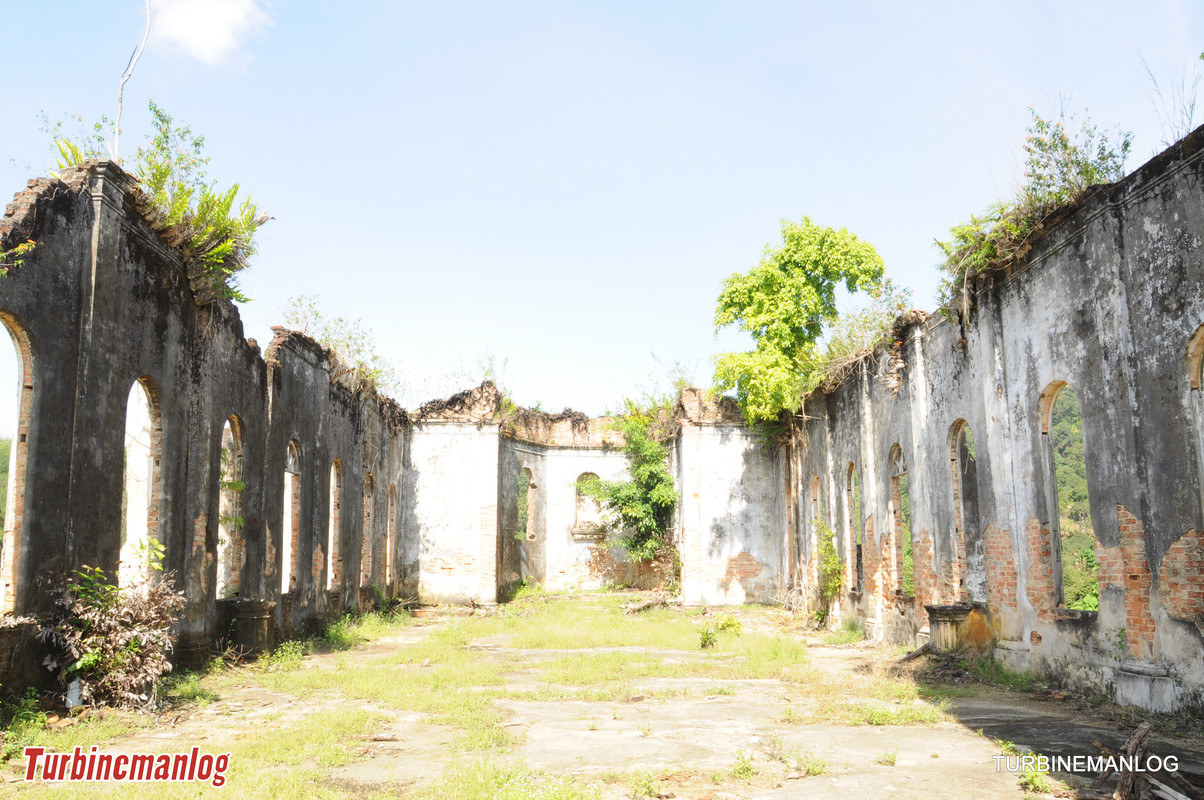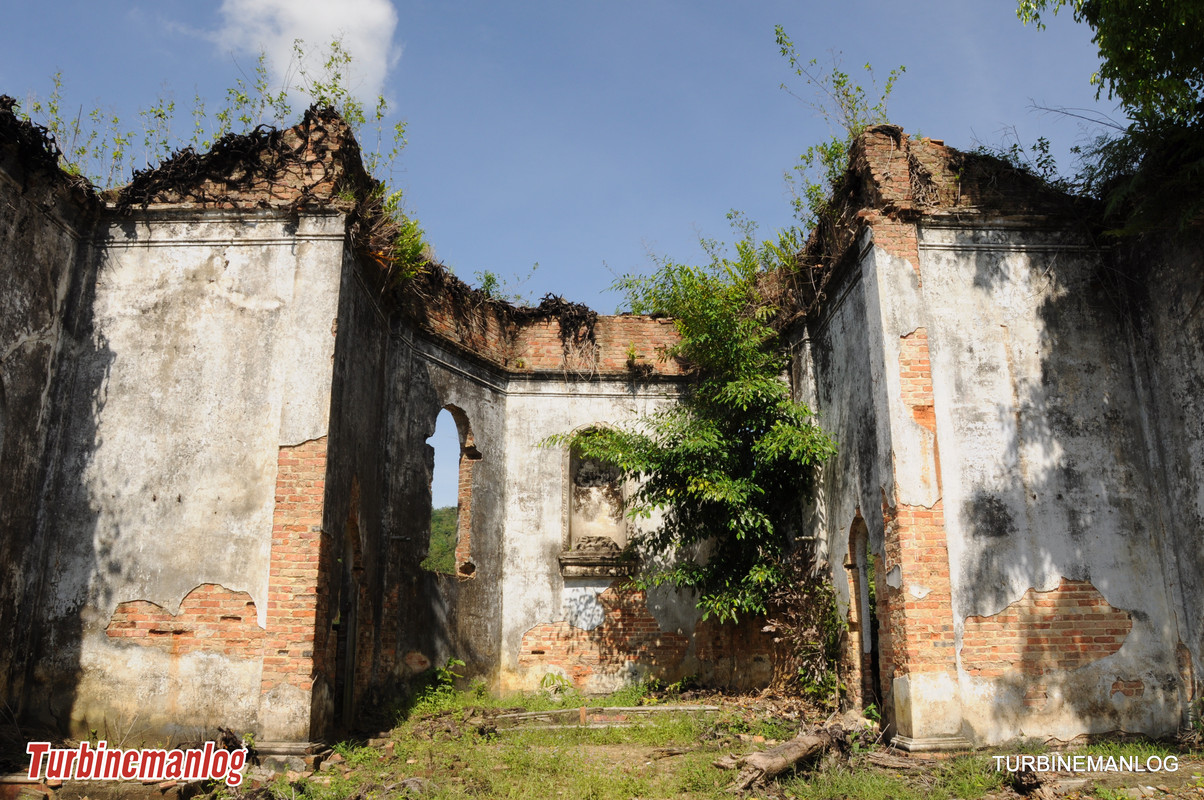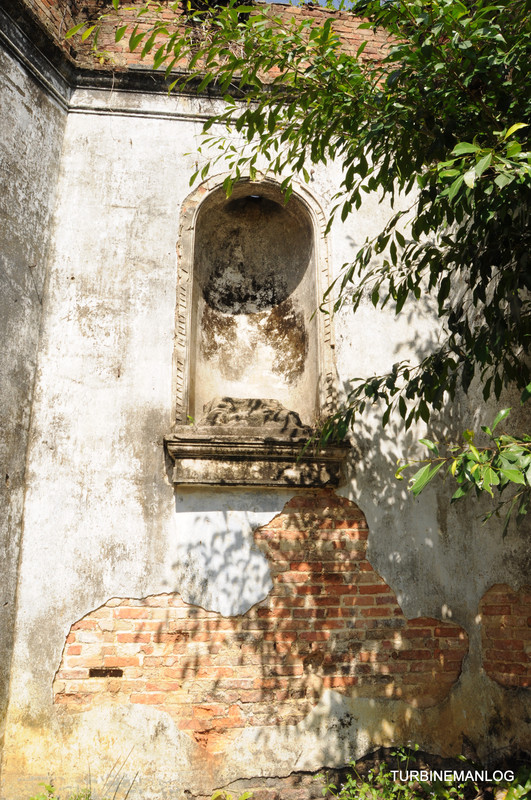 The altar with a mold resembling a lady(in the shadow)
and a face of a man with long hair(below the shadow)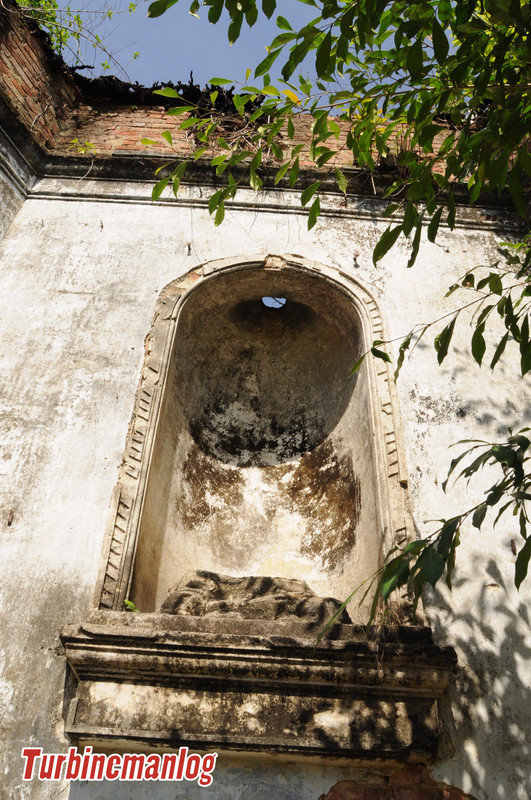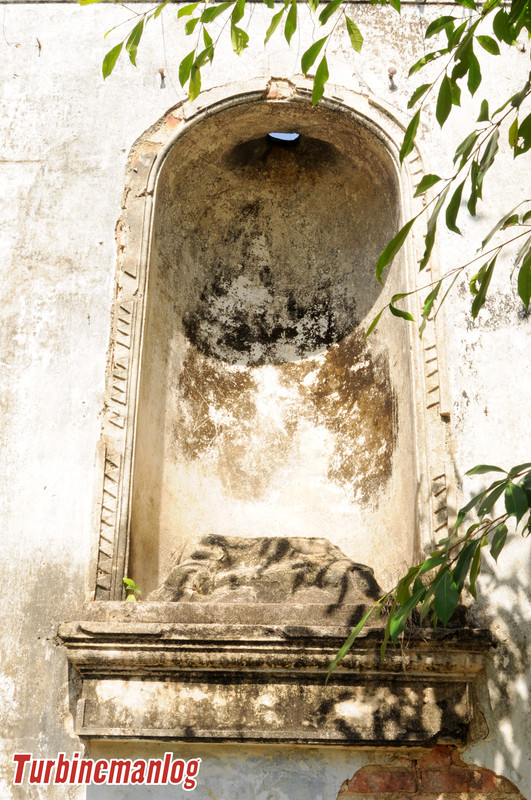 The rear of the altar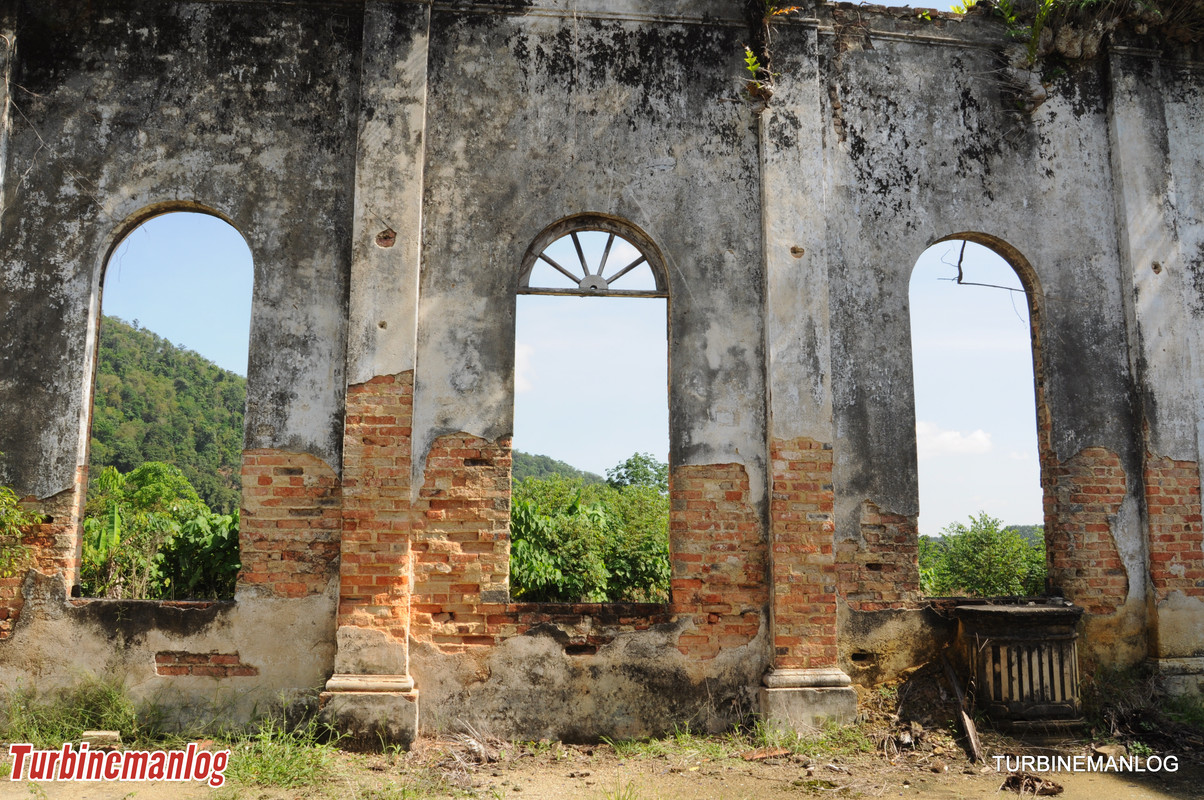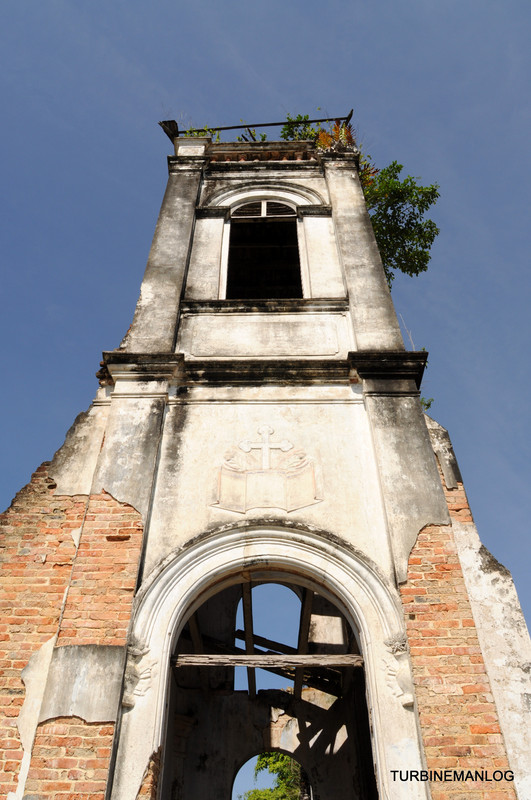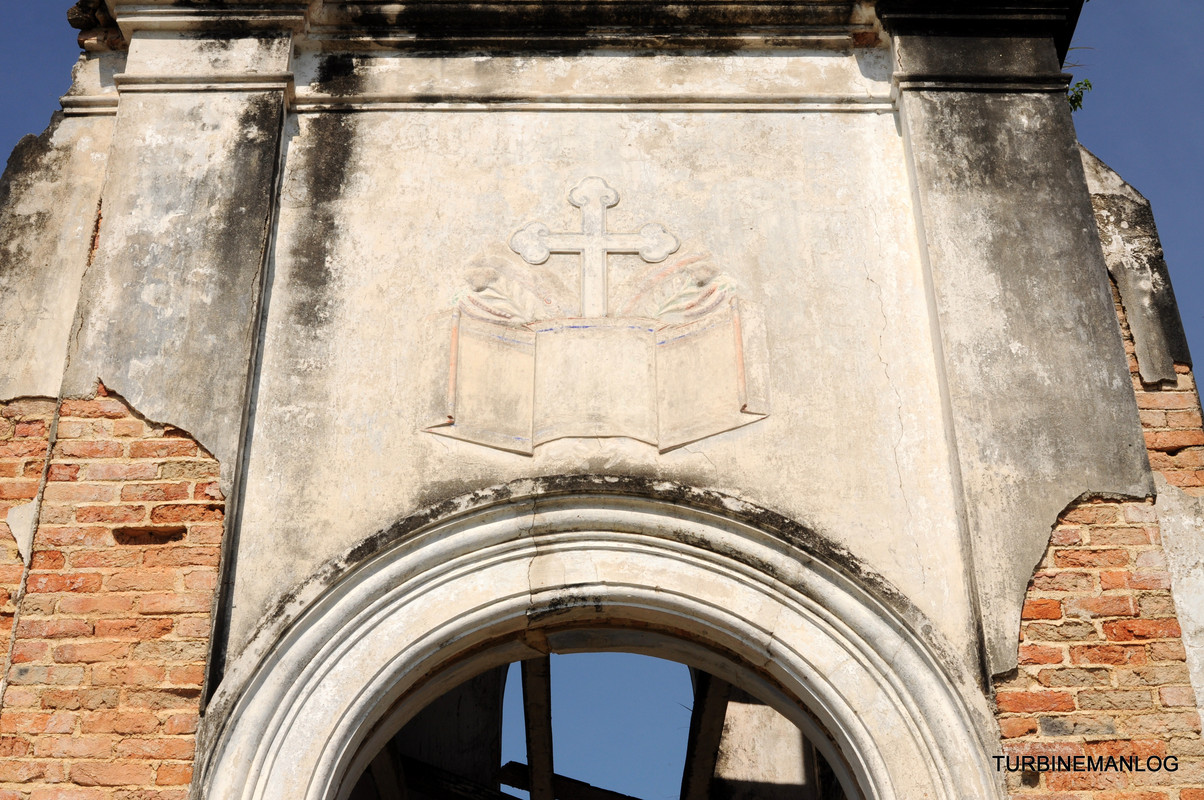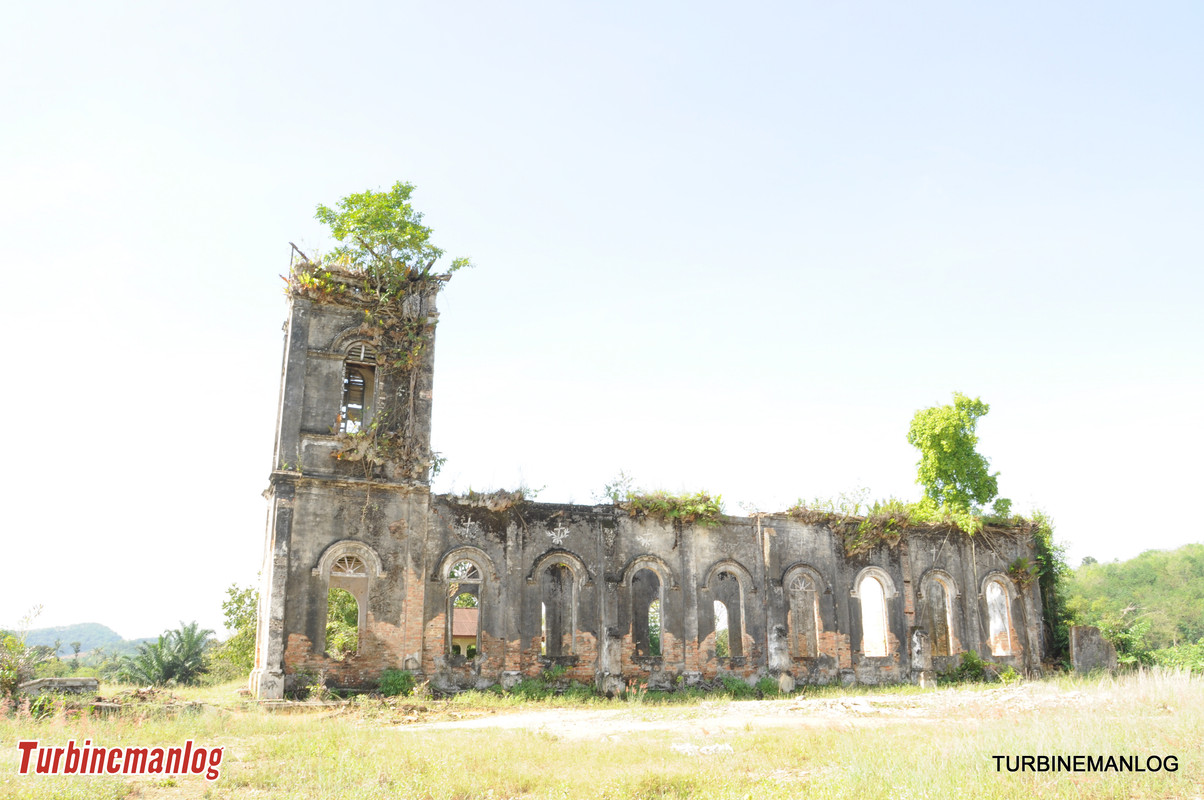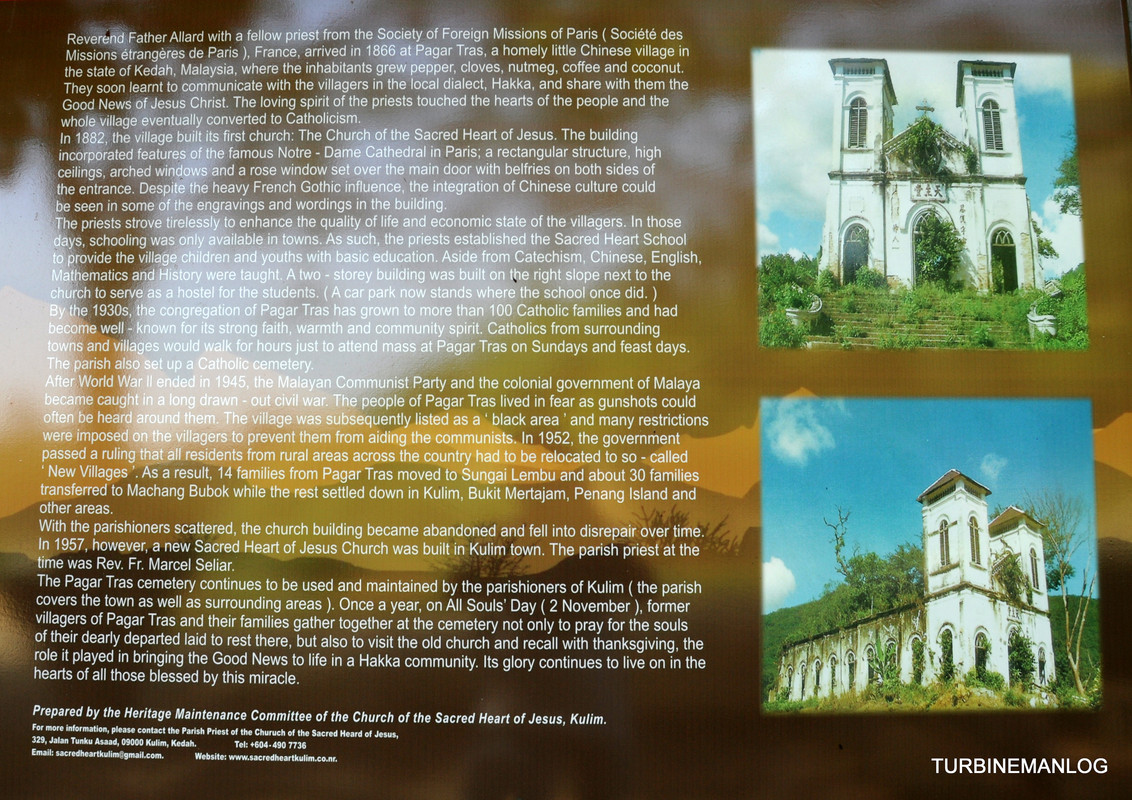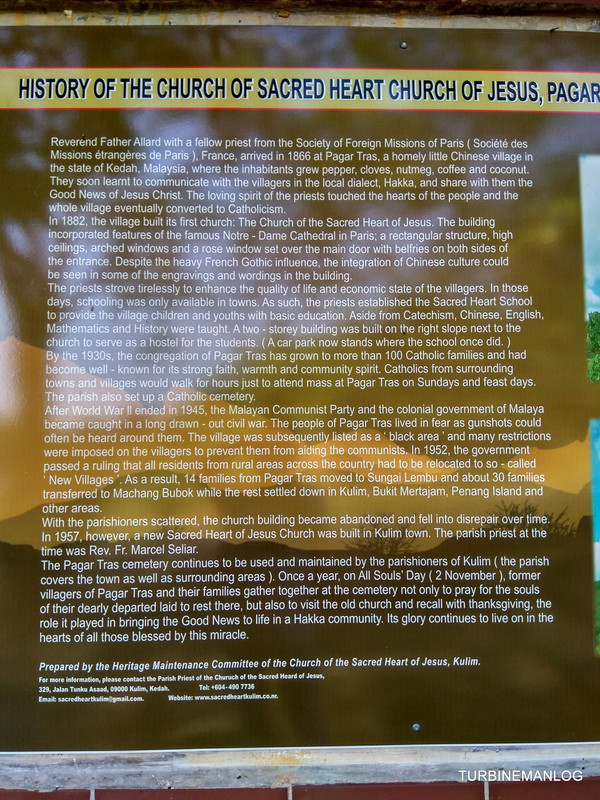 The new Church,
Sacred Heart Of Jesus,Kulim
build to replace the old one in 1957.