A detour from the main road
on my way back to KL from Kuala Tahan
leads me to Kampung Pasir Tambang
in search of these two old colonial graves
erected in 1928 by Sir Hugh Clifford
after their original ones by the riverbanks
were damaged in the big floods of 1926/27.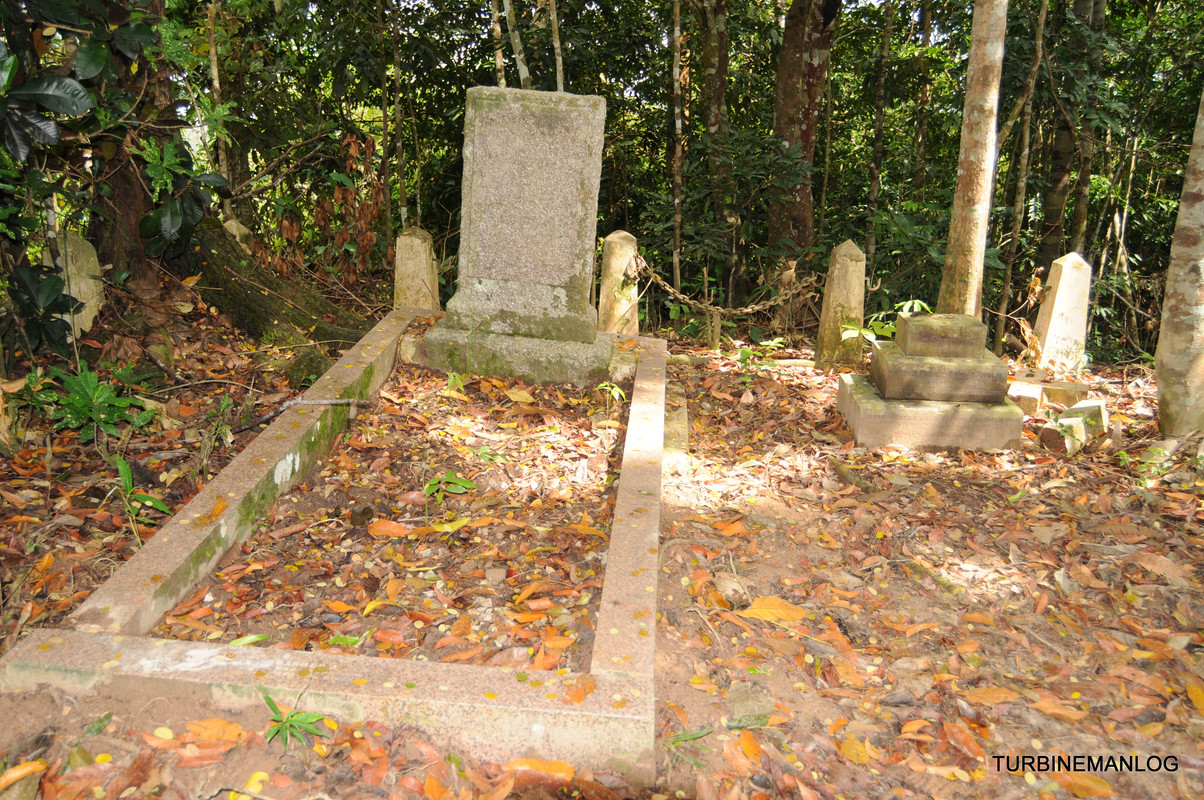 The
Memorial
on top of a small hill still with it's visible grandeur
with concrete pillars, hooks and chain all round(one left)
is that of the late Mr EA Wise,Superintendent of Ulu Pahang,
who was killed by friendly fire at Jeram Ampai
during the
Pahang Rebellion
and Mr A.E.C Franklin,District officer
who died of malarial fever in 1915.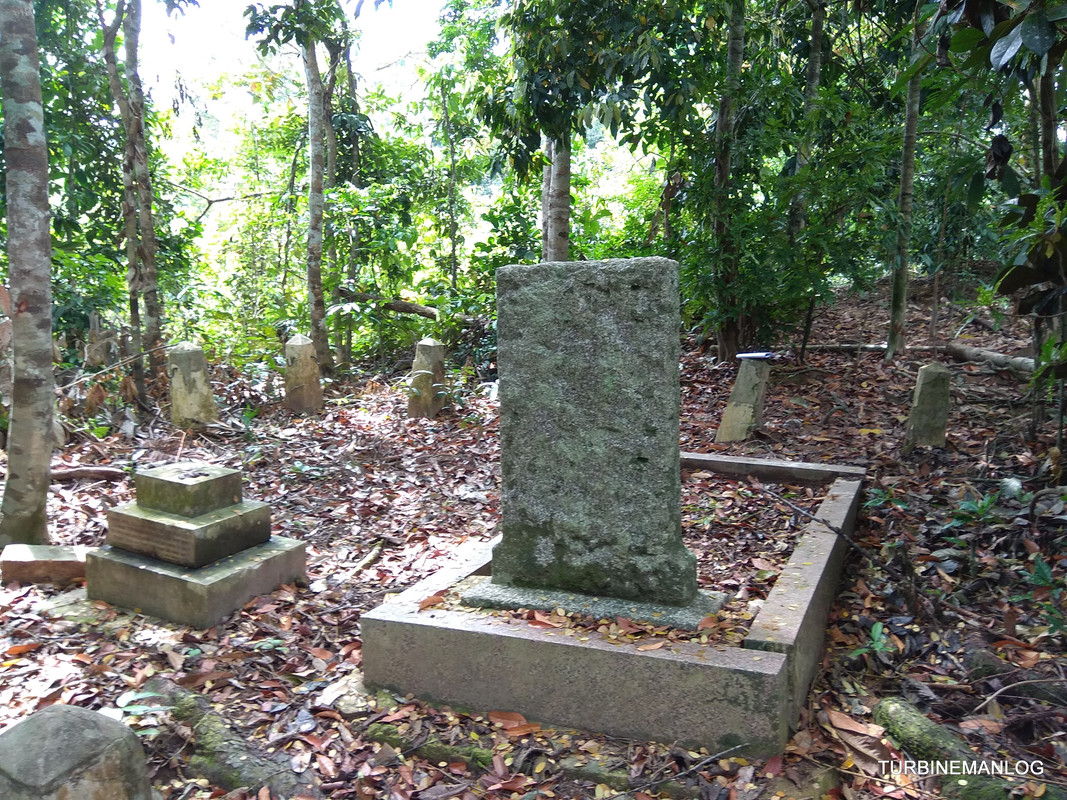 a faded granite headstone of E A Wise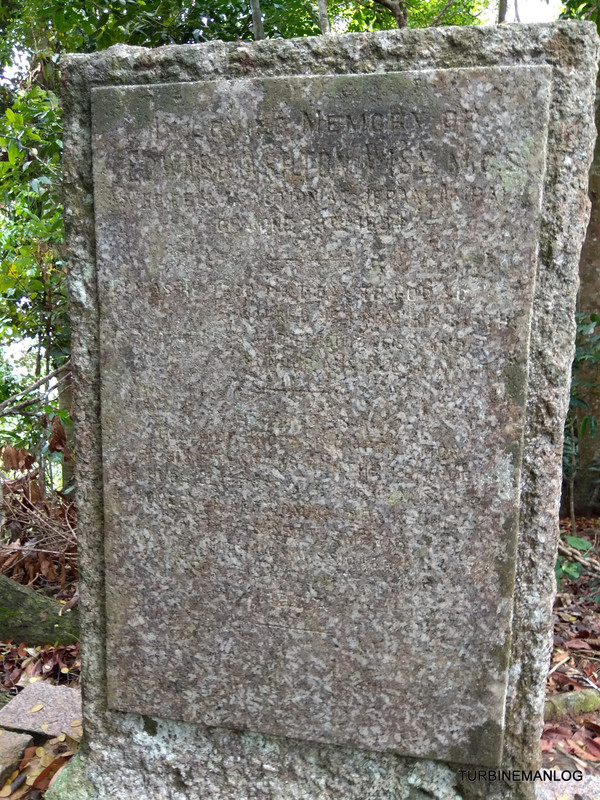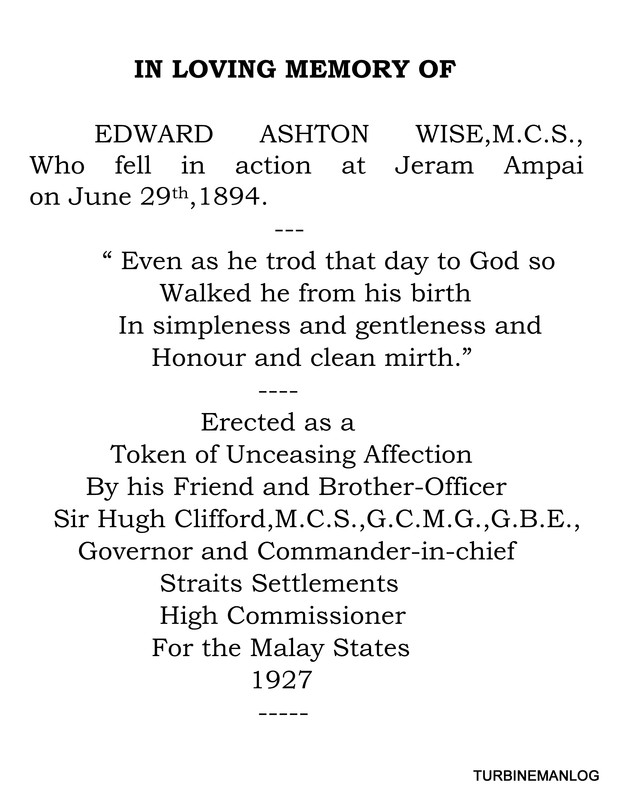 The one belonging to Mr A.E.C Franklin still have visible lettering after all these years
only that it's cross have been damaged by one who have no respect for the dead.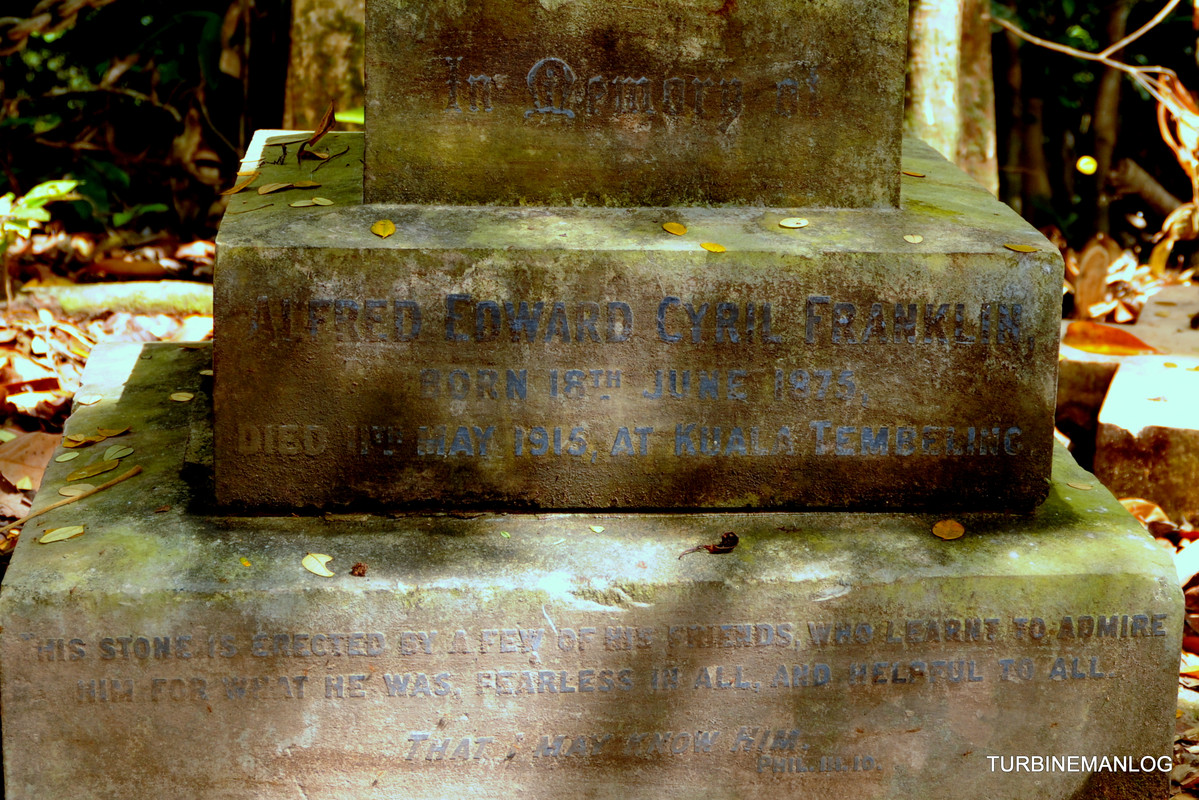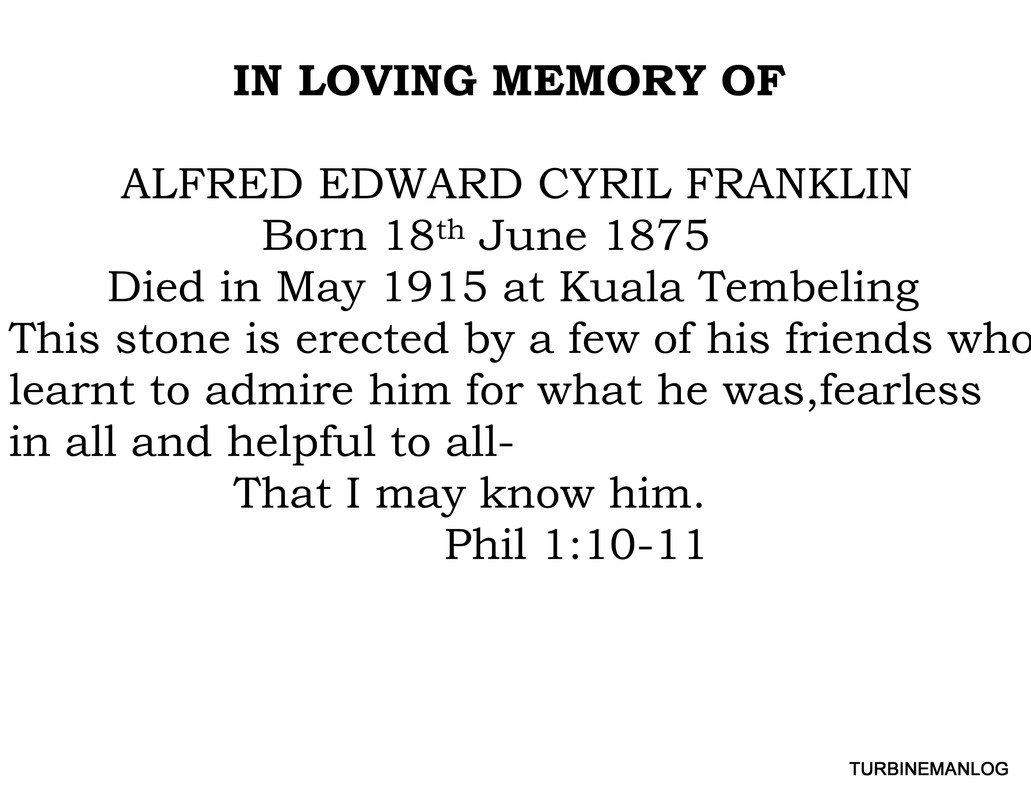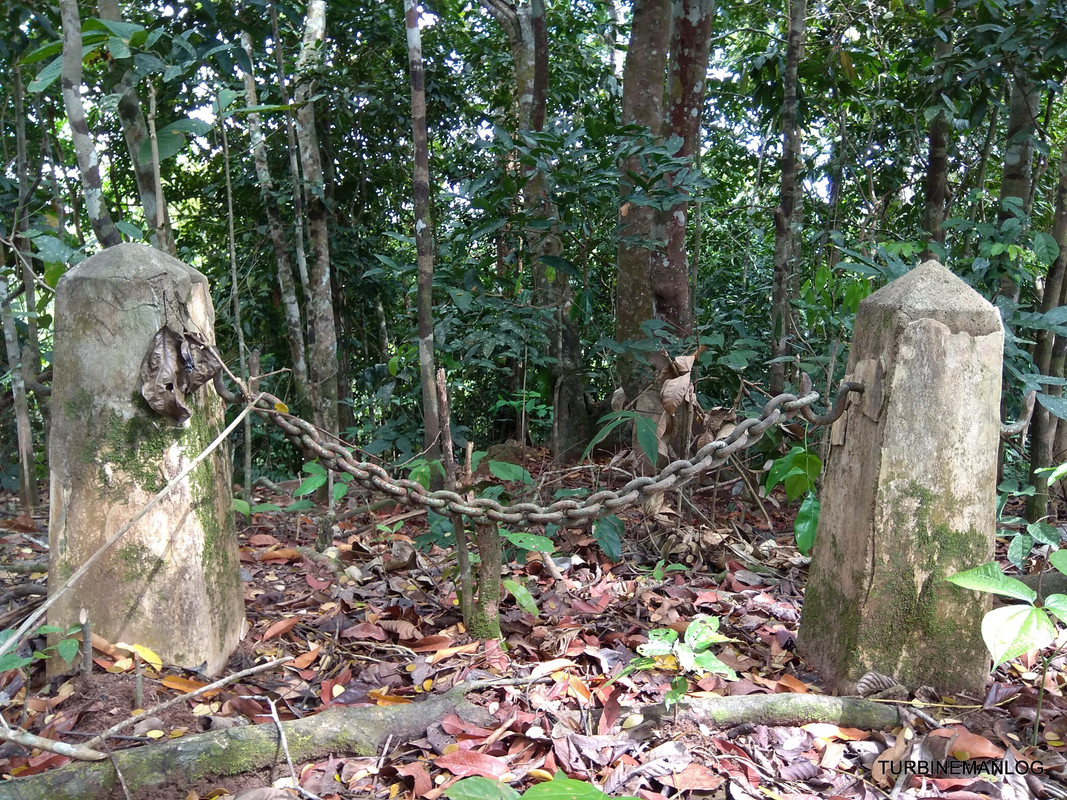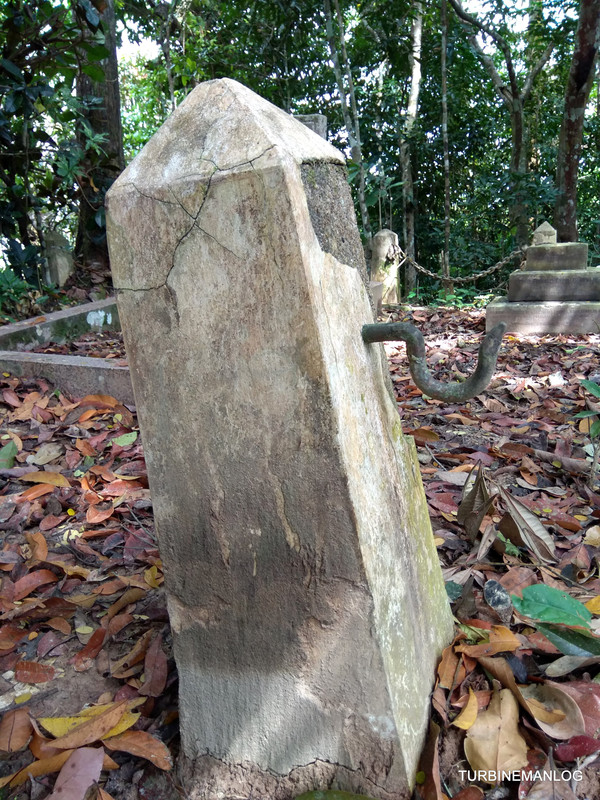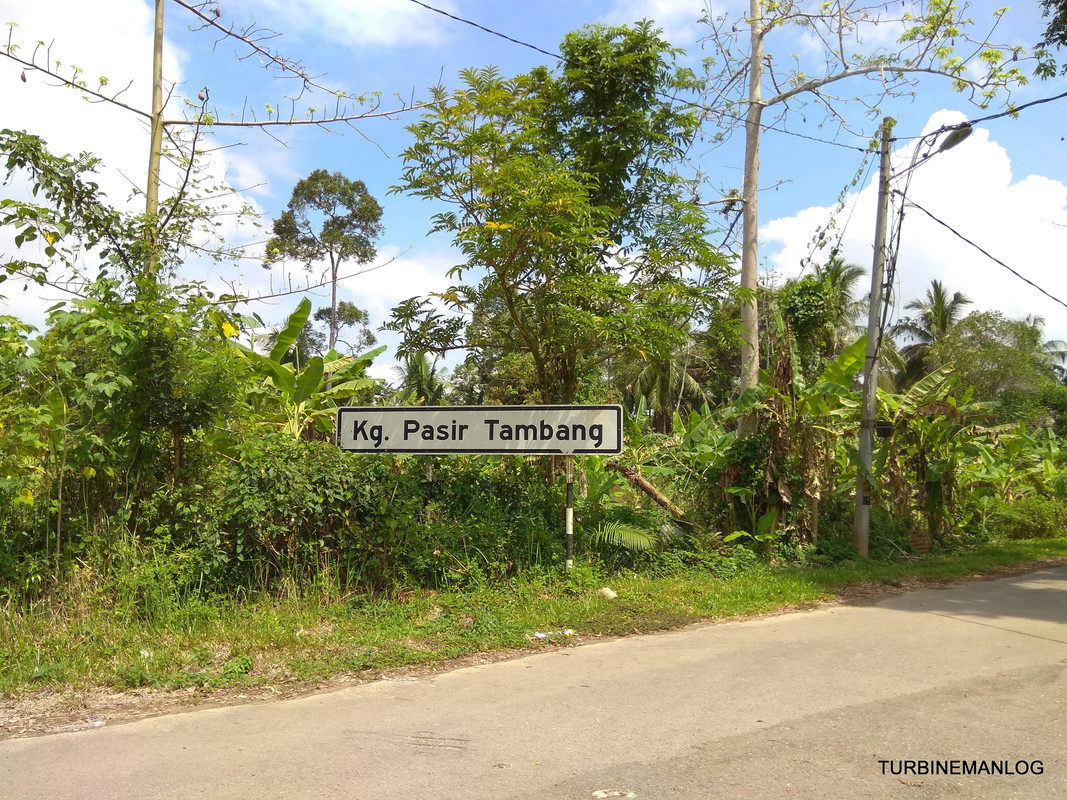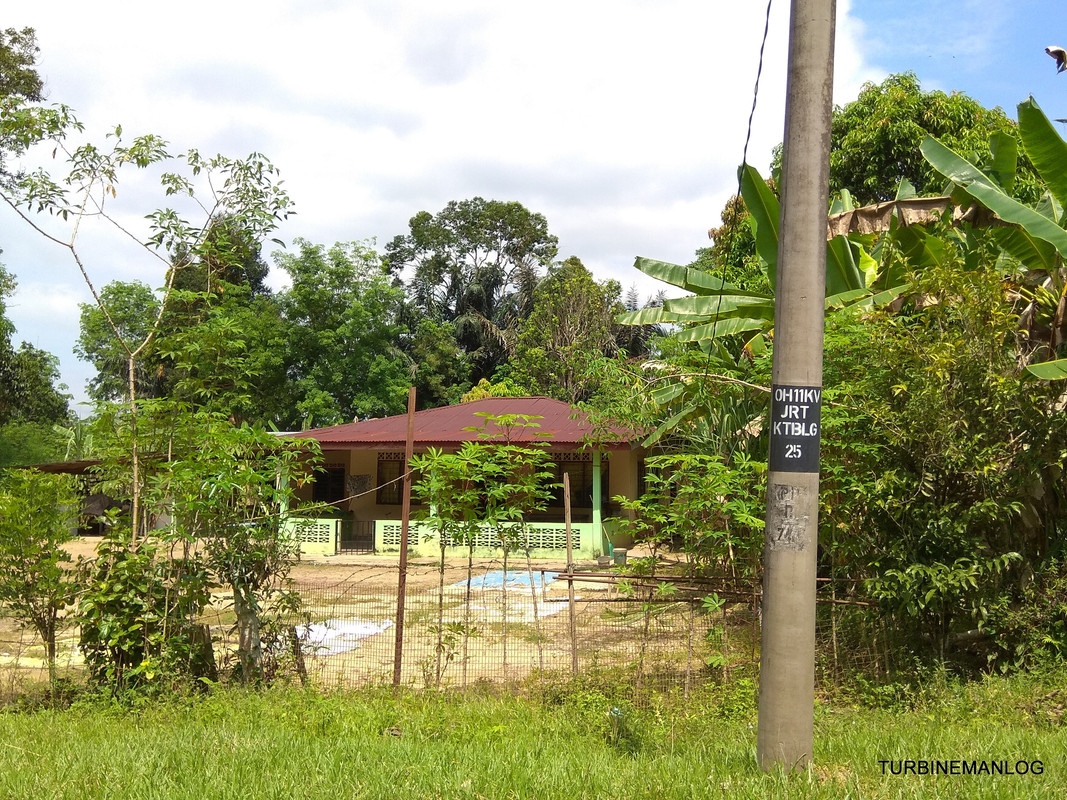 the side road that leads to Bukit Tambang is directly in front of this house
and the electric pole as a marker.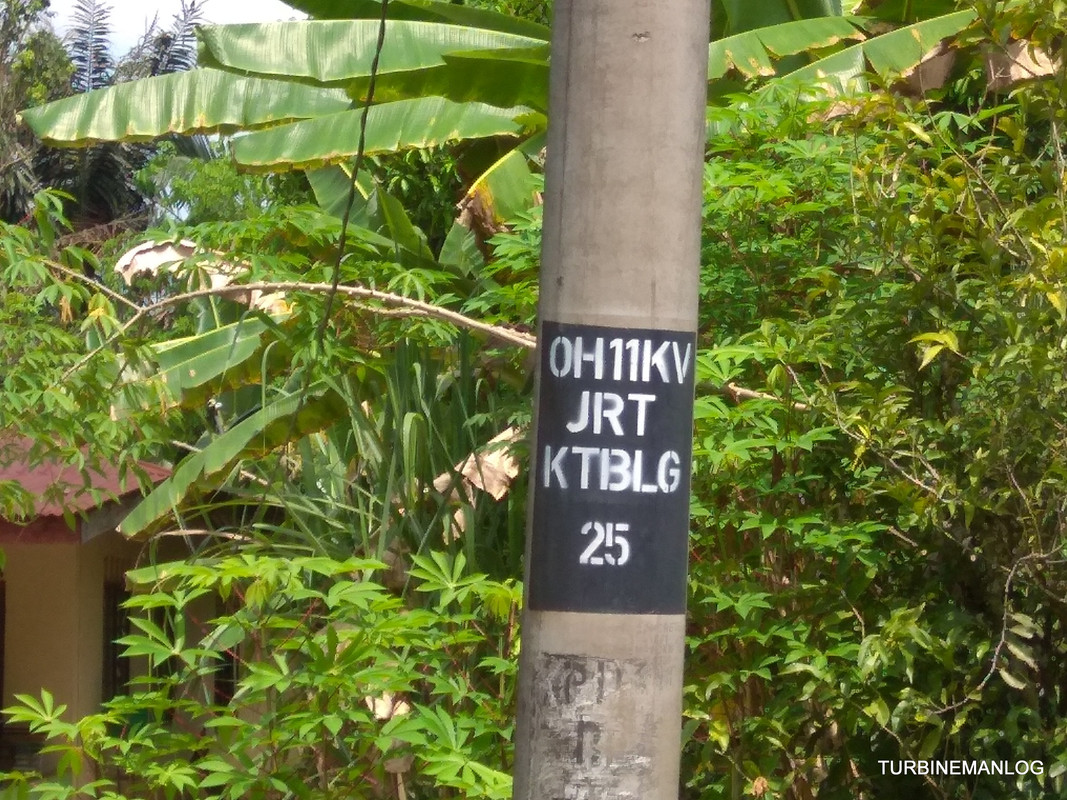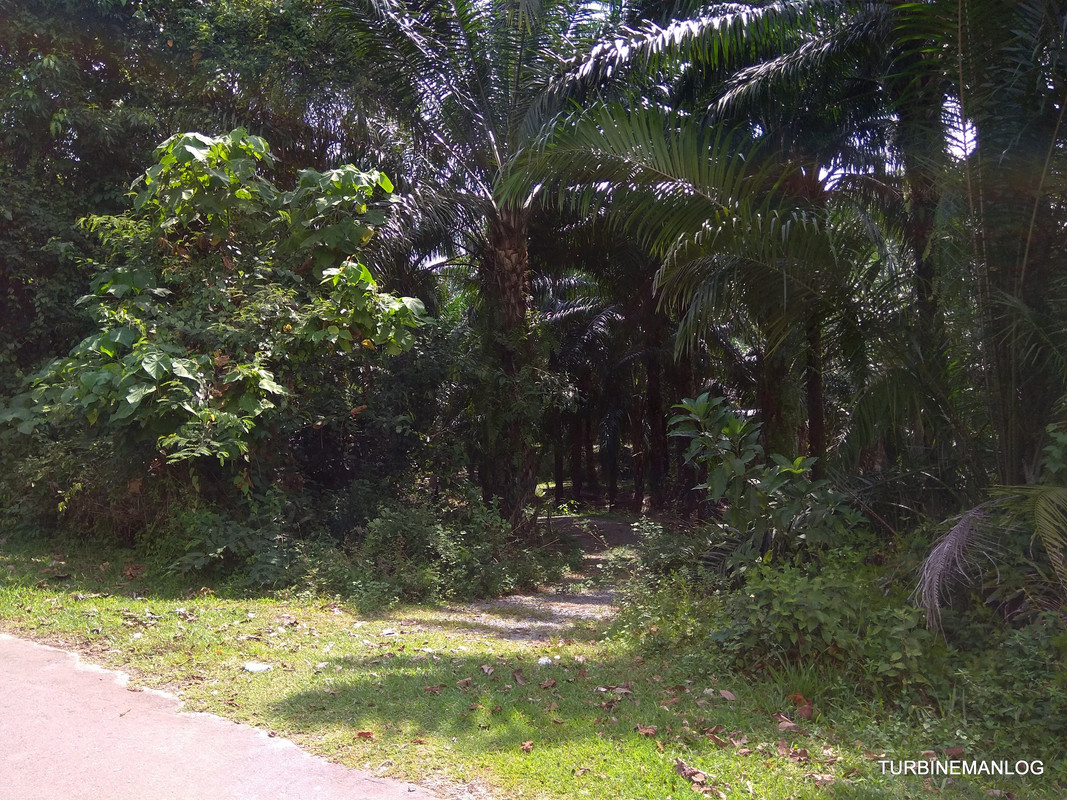 The river junction where Tembeling meets Jelai to continue as Pahang River.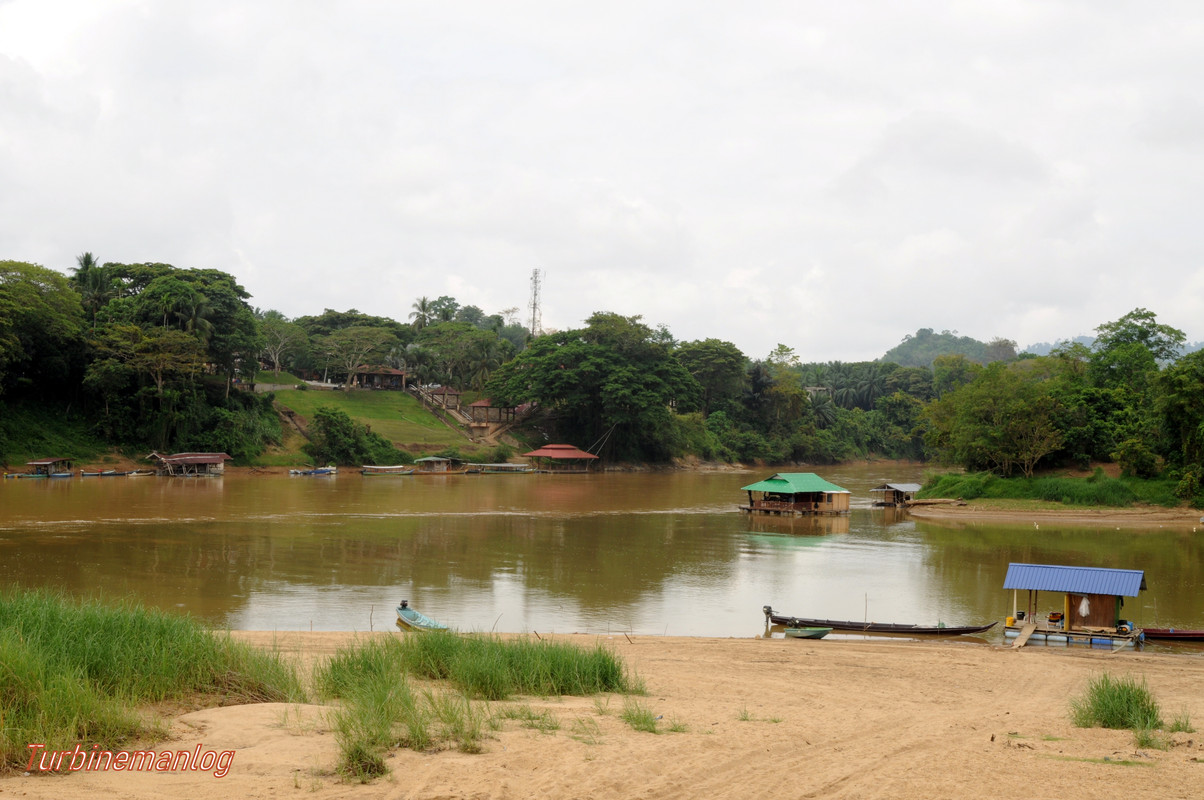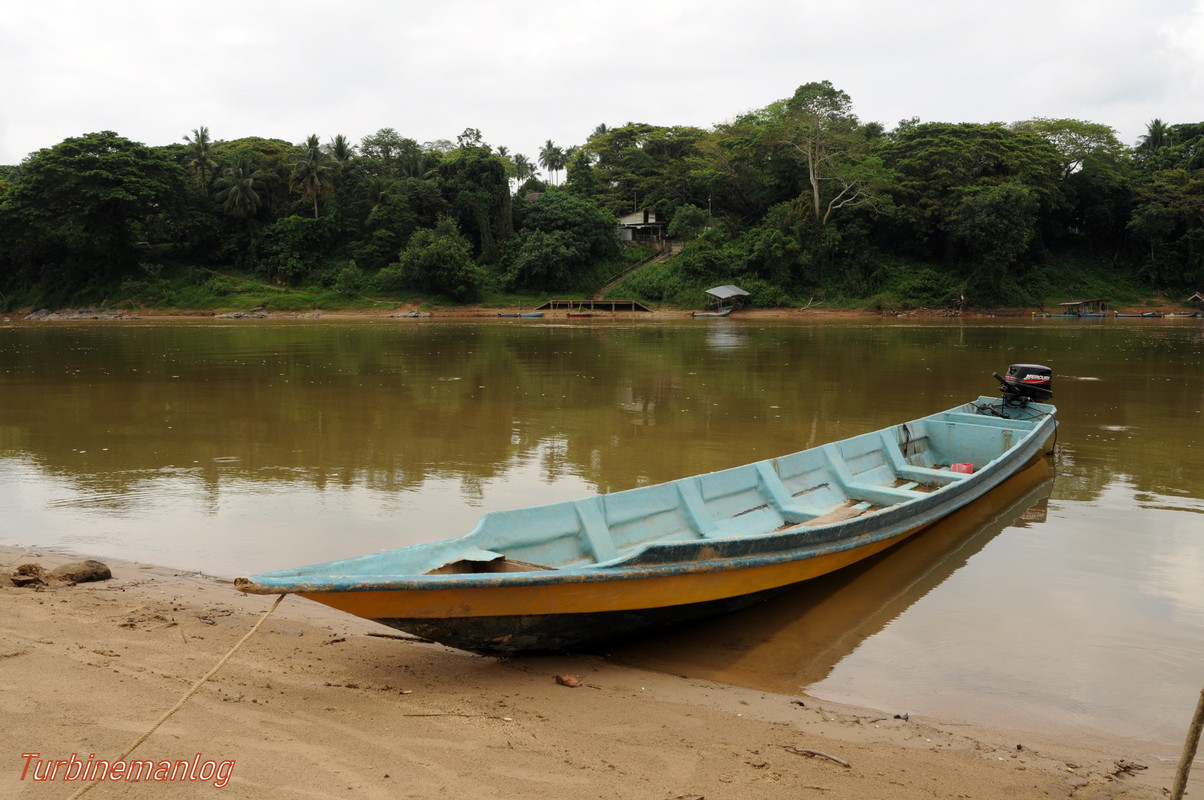 A tourist boat returning to Kuala Tembeling jetty from Kuala Tahan
the Gateway to Taman Negara.